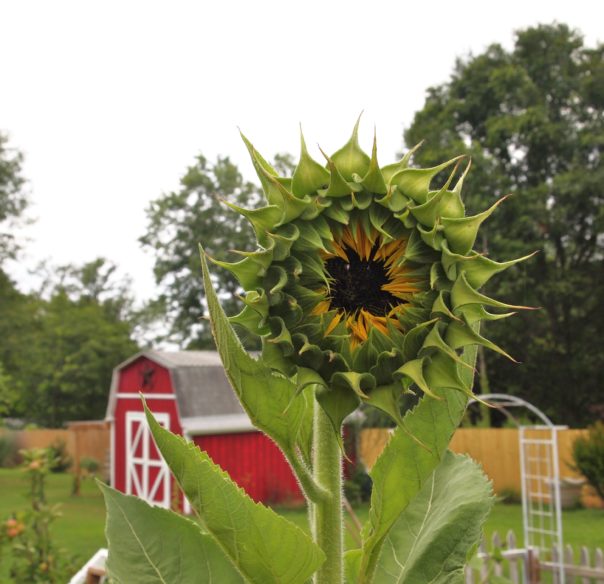 The sunflowers I planted in my cutting garden bed are tightly closed but will open soon!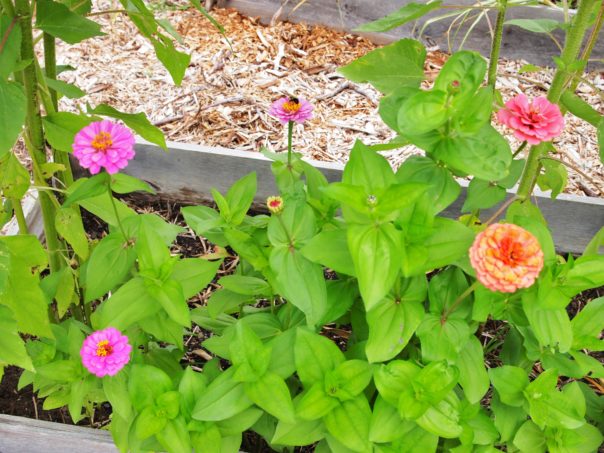 Disclosure: This post may contain affiliate links to Amazon and/or Etsy, which means that I may earn a small commission from some of the links in this post. Please see our Disclosure Page for more information.
I really love zinnias. They're so easy to grow from seed here and come in such beautiful colors. Get a package of seeds and try them if you've never grown them. You won't be sorry!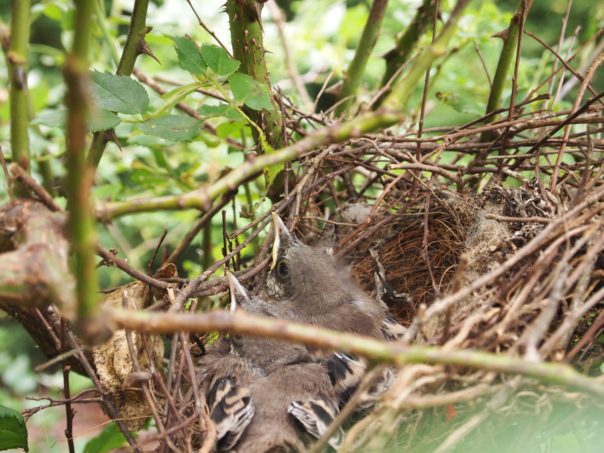 Around here, we've watched been watching the progress of these birds.  I saw them building the nest so we've been able to see them go from eggs to this -soon out of the nest. The nest is in a Knockout Rose bush right by the downstairs patio so we pass it often (much to the consternation of the parents who start squawking angrily when we linger too long).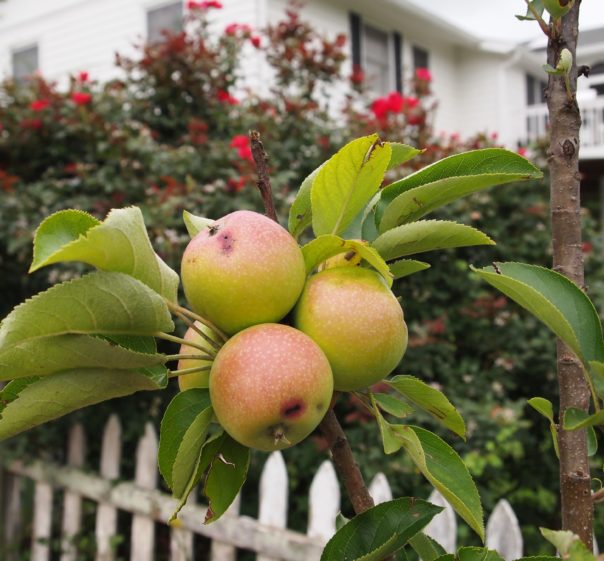 Around here,  all my  bushes and trees have fruit! Always such an exciting and tasty time in the garden. One of my columnar apple trees finally has apples. I've had these for several years and this is the first time they are fruiting.
These are wonderful fruit trees for growing in containers. Perfect for people with small yards, or who might be renting, great if you have a sunny balcony or patio.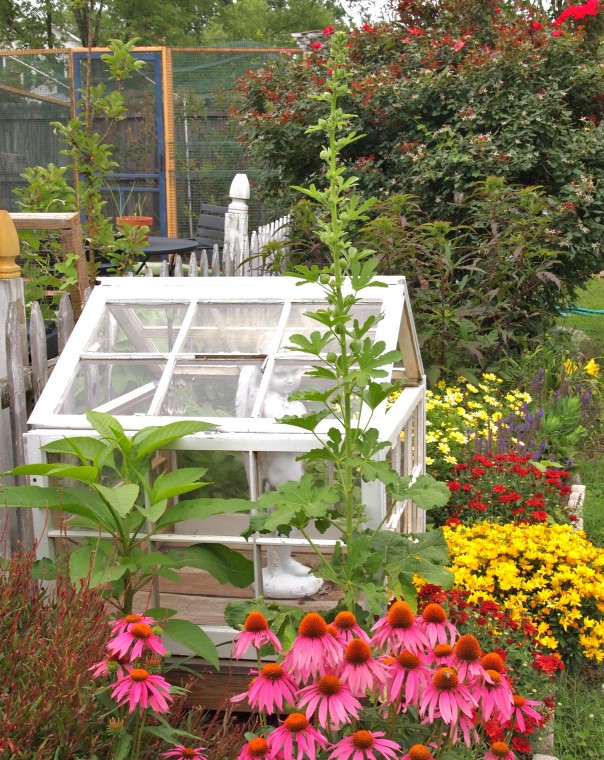 The hollyhocks have come back again. Such a lovely old fashioned cottage flower. Sadly I always seem to just get two or three even though every fall I scatter hundreds of seeds.  Oh well, I do enjoy the ones I get!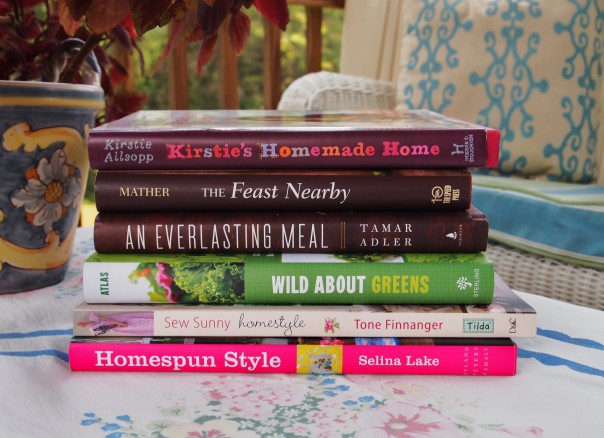 I've spent a good amount of time resting – reading, watching Netflix (currently the old Dark Shadows tv series – surprisingly still just as good). I've finally had 5 consecutive days without pain although no one knows what's wrong with me. I've had a pelvic x-ray,  MRI of the hip/upper thigh, MRI of the lower back, pelvic ultrasound to make sure there wasn't a mass pressing on a nerve or something and a ultra sound of the vein in my left leg to make sure the pain wasn't a blood clot. Next week I see a gastroenterologist. Each test tells me what it isn't! Which is so frustrating! But I am grateful I have health insurance so I can get the tests I need (even though they are not covered 100% and I'm dreading receiving the bills).
Anyway, my posting will continue to be sporadic until I feel better. But I did want to drop in and give you all an update.