Don't you just love rituals! Every afternoon when my daughter was in school she would come home and I'd have a cup of coffee and she would have a cup of tea, or hot chocolate and tell me about her school day. We'd always have a little snack.  Most of the time it's something I've baked.  Like this Southern style cola cake I made recently!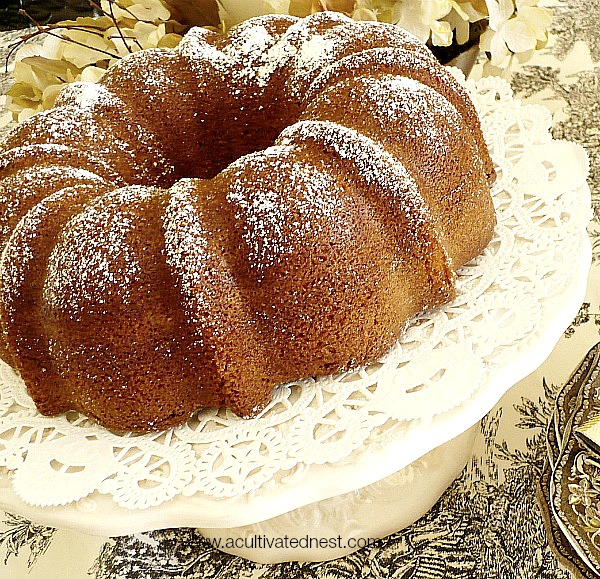 Disclosure: This post may contain affiliate links to Amazon and/or Etsy, which means that I may earn a small commission from some of the links in this post. Please see our Disclosure Page for more information.
Now that she's  finished with High School we have Afternoon Coffee Breaks where we have some one on one time and talk about what we've been doing  or just random things. On the weekends my husband and I always stop to have afternoon coffee together,  sometimes our daughter joins us and sometimes it's just the two of us. We always have a little treat!

This cake is super easy to make since it uses a box cake mix and it's so delicious and flavorful!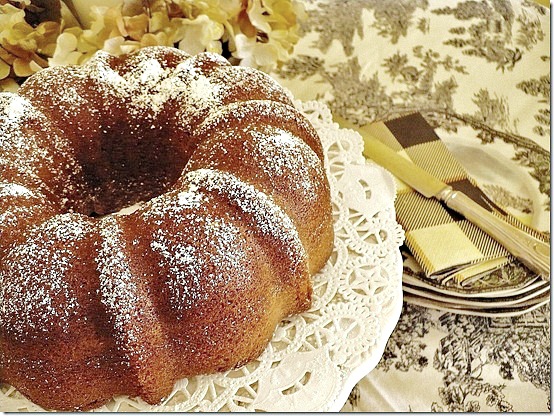 It's really easy to make since it uses a box cake mix.  It was very moist and I found that it was actually even better the next day. It's nice to have dessert that's good the next day and the next!
Here's  the recipe for this  delicious Root Beer Spice Cake.
Root Beer Spice Cake
1 box of Spice Cake mix & ingredients listed on box (this is also good with Devil's Food Cake mix)
1/2 teaspoon rum extract
1/2 teaspoon vanilla extract
1/2 teaspoon cinnamon
Root beer (not diet)
Preheat oven to 350. Spray a bundt pan with nonstick spray.

Make cake according to directions on the box except substitute root beer for the water. Add the remaining ingredients. Bake according to box directions or until a wooden pick inserted near the center comes out clean. Let it cool.

Dust with confectioners sugar or frosting of your choice.
Enjoy and have a lovely weekend!