Hey all – I really love how this project turned out!  I also love how  quick and easy it is! I made a little pot cozy for one of my indoor plants from an old sweater.  It a great way to upcycle part of a sweater and add some personality to your decor. PLUS it's not permanent!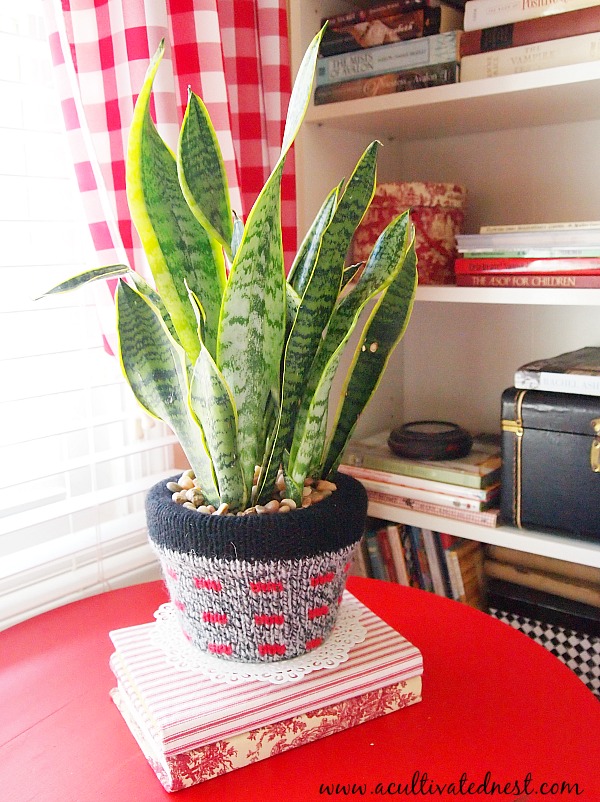 Disclosure: This post may contain affiliate links to Amazon and/or Etsy, which means that I may earn a small commission from some of the links in this post. Please see our Disclosure Page for more information.
I guess I'm really into knit projects this winter (too bad I don't actually knit)! If you don't have an old sweater you can always get one at the thrift store.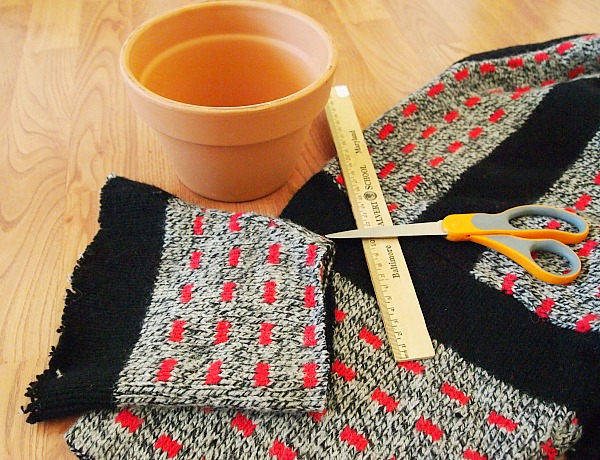 All I did (1) was measure the height of my pot and added a few inches to that measurement (better too much than too little since you can always trim away any excess).  (2) Then I used that measurement to cut off part of a sleeve on the old sweater.  This sweater has bands of black so I wanted to be sure to get a band into what I cut off so that it would be part of the design.  So if your sweater has a pattern be sure to take that into consideration.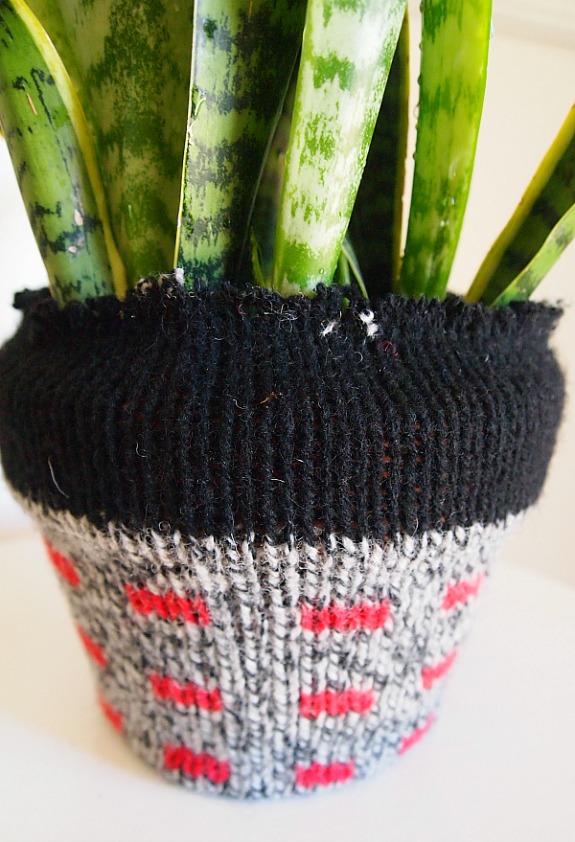 (3)  Then pull your sweater piece over your pot and if your outside pot is larger than the inside pot you can just tuck the excess sweater fabric inbetween the pots.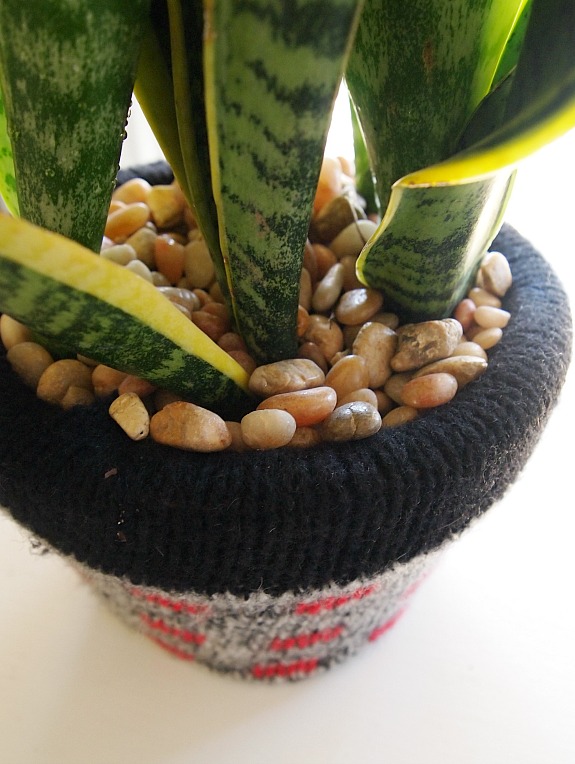 (4) If like me you have no space to tuck – just fold the top over and then cover with some little rocks or marbles to hold the raw edge in.  You may want to use rocks (or something) to cover the dirt either way because that gives you  a nice finished look.
The bottom just tucks under and stays put but you could use a couple of dots of  hot glue to hold it  down if you want.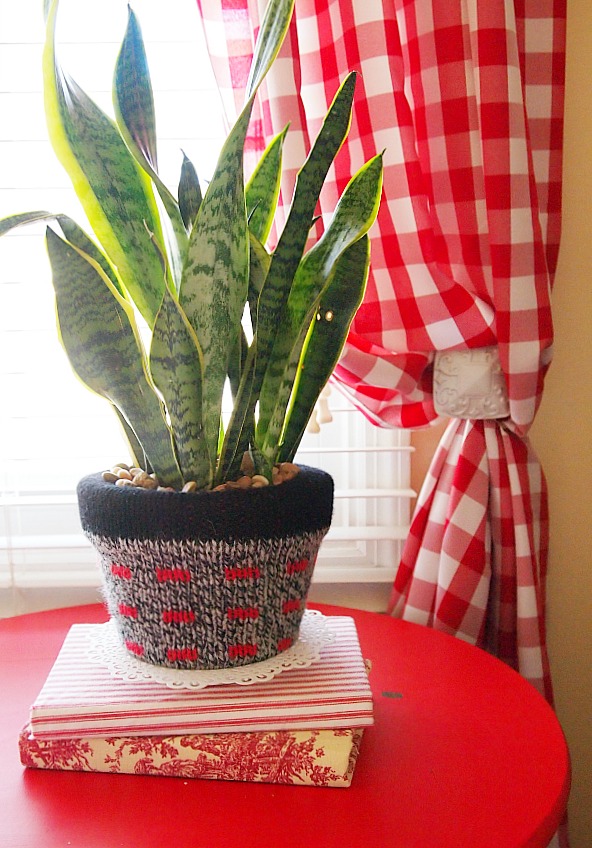 Doesn't it look cozy! This plant doesn't need a lot of watering so I think the sweater cover will be just fine for the few months it will be around the pot.  You can see how I covered the books with fabric here.