This is the last of my Christmas decorating that I have to share with you – our cozy spare bedroom.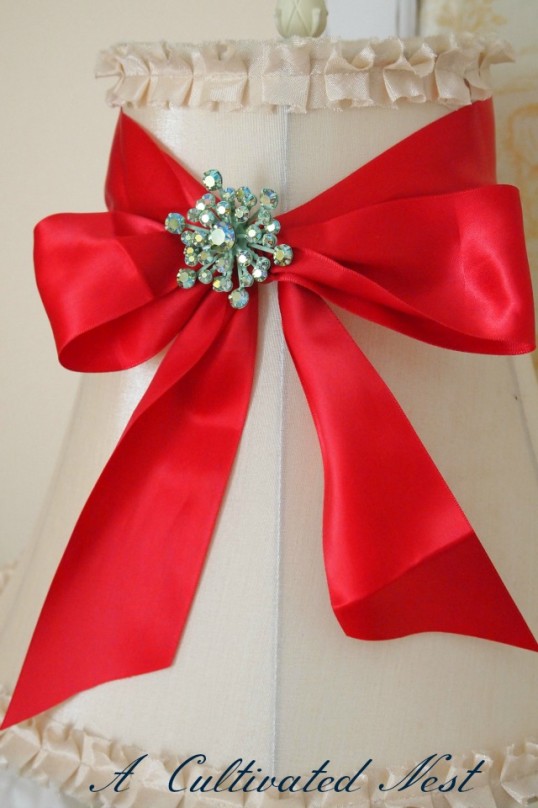 Didn't my husband do a nice job of tying this ribbon around the lampshade! I couldn't for the life of me get it the way I wanted it to look and he did it in one try! I added the sparkly vintage brooch at the center of the bow. This has become one of my favorite Christmas decorations in this room!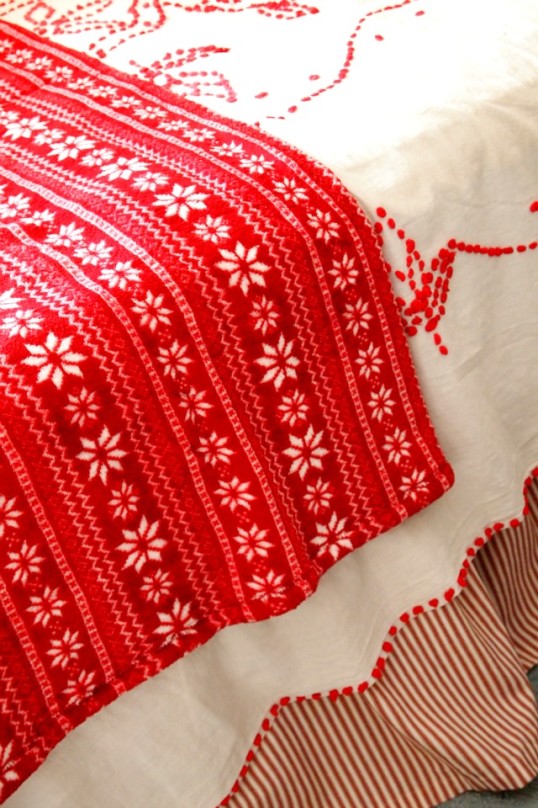 Disclosure: This post may contain affiliate links to Amazon and/or Etsy, which means that I may earn a small commission from some of the links in this post. Please see our Disclosure Page for more information.
I added a soft cozy throw to the bed.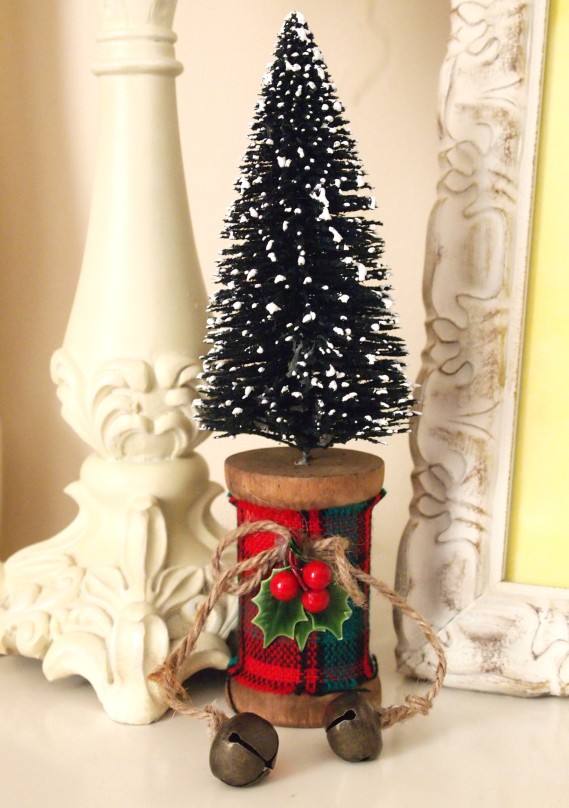 This is was originally a wooden spool ornament. I took the hook part out and had my husband drill a little hole for the bottlebrush tree.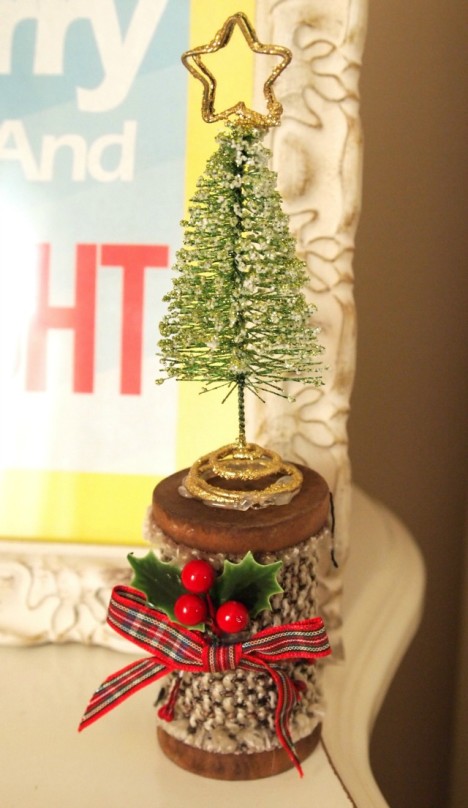 This is the same type ornament and I glued a tree to the top.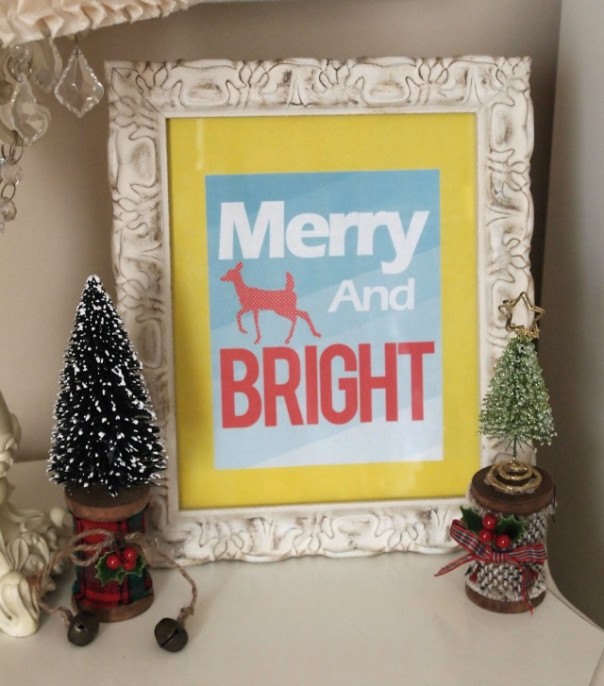 This free Christmas printable can be found at A Spoonful of Sugar. I did change the border around the words to yellow – it'll print white for you unless you change it in Photoshop or Paint.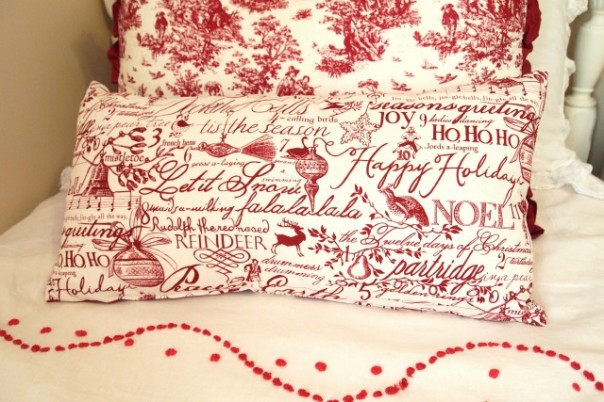 A pretty Christmas pillow next to the red toile one that's always on the bed.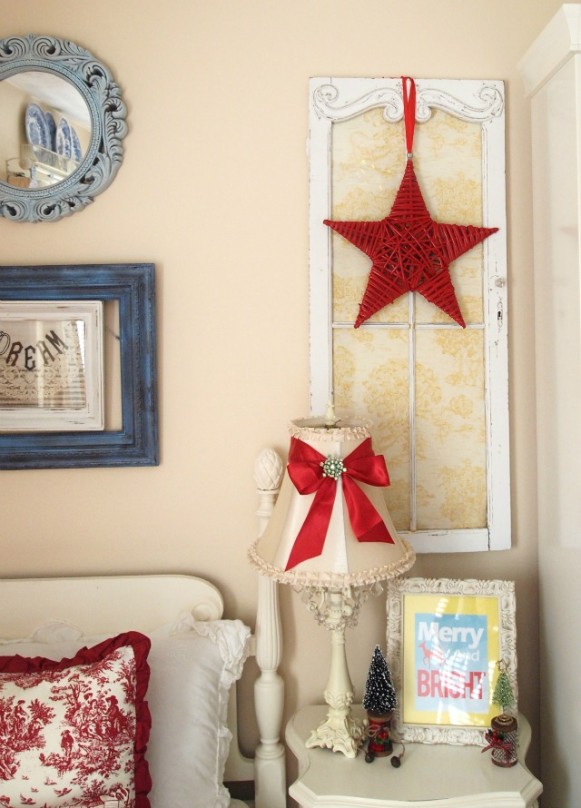 This is a small room and the  other part has my desk and a bookcase – you don't want to see that……believe me!
But this is the last hurrah for the guest room portion because after January we're taking out the bed and most of the room will be my office/creative space.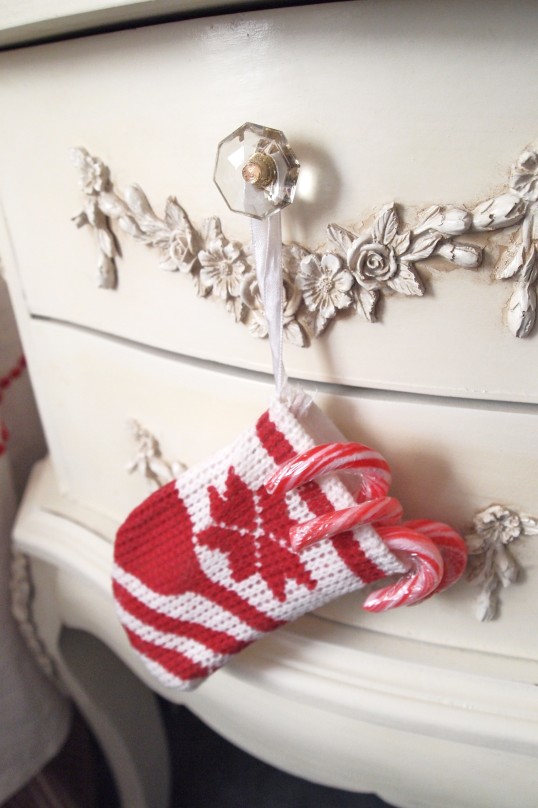 I say most because my husband has to use the closet in this room for his clothes (old  house). Now that my daughter is living downstairs her overnight guests stay downstairs with her (blow up mattress). The only relative that doesn't live in the area likes to stay at the "W" in Atlanta (very posh hotel). So there really isn't any reason to keep an extra bed in that room anymore ( & we do have two comfortable couches that can be pressed into service if need be).
I'm looking forward to having my own space!