Hi everyone! Just popping in to let you know about 2 financial challenges that are starting in January that you might want to join in on.
First, there's 31 Days of Living Well & Spending Zero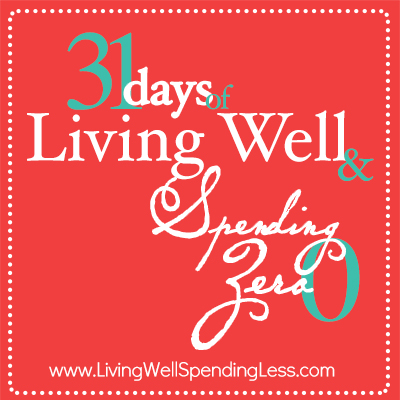 Disclosure: This post may contain affiliate links to Amazon and/or Etsy, which means that I may earn a small commission from some of the links in this post. Please see our Disclosure Page for more information.
at Living Well & Spending Less. There's also a closed facebook group that you can ask to join for support in this challenge.
Most people are doing it in January, some people are doing it in February since it's a shorter month, but really you can do a no spend month anytime it works for you!
Then there's the 52-Week Money Challenge
The idea is simple! Every week you deposit that number of the week into a jar or savings account. Week 1 you save $1, week 15 you save $15, on week 52 you deposit $52 for example.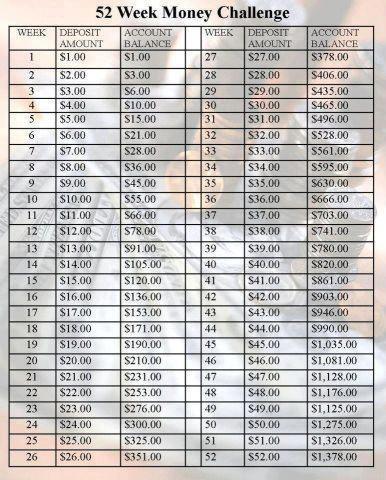 *I have no idea who originated this idea or the chart-thank you!*
Some people do it in reverse- $52 for the first week ending with $1 on the last week (might be easier on the budget since it ends in December). Some people even do an "alternating" plan. One week it's a low amount the next week it's a high amount, then back to low, back to high etc.  Just cross off the amount as you do it.
Here's an open 52 Week Money Challenge Facebook page if you'd like support doing this challenge. There are probably others but this one isn't closed.
Will you be participating in any of these challenges?