Now that we're in a new house, I'm faced with many new chances to try to create the perfect organization system! Right now, I'm particularly focused on the kitchen and pantry. Other areas of the house can stay boxed up for a little while, but the food and cooking supplies have to be unboxed right away! While I know that I'll probably have to rearrange things a few times before I get everything organized exactly how I want, I'd prefer to start out with a good base idea. Which means that I've been looking for pantry organization inspiration! While a pantry with a functional look would be perfectly fine, I'd prefer if mine looked pretty too! Check out these 10 Pretty Pantry Organization Ideas I found to help get my pantry in order!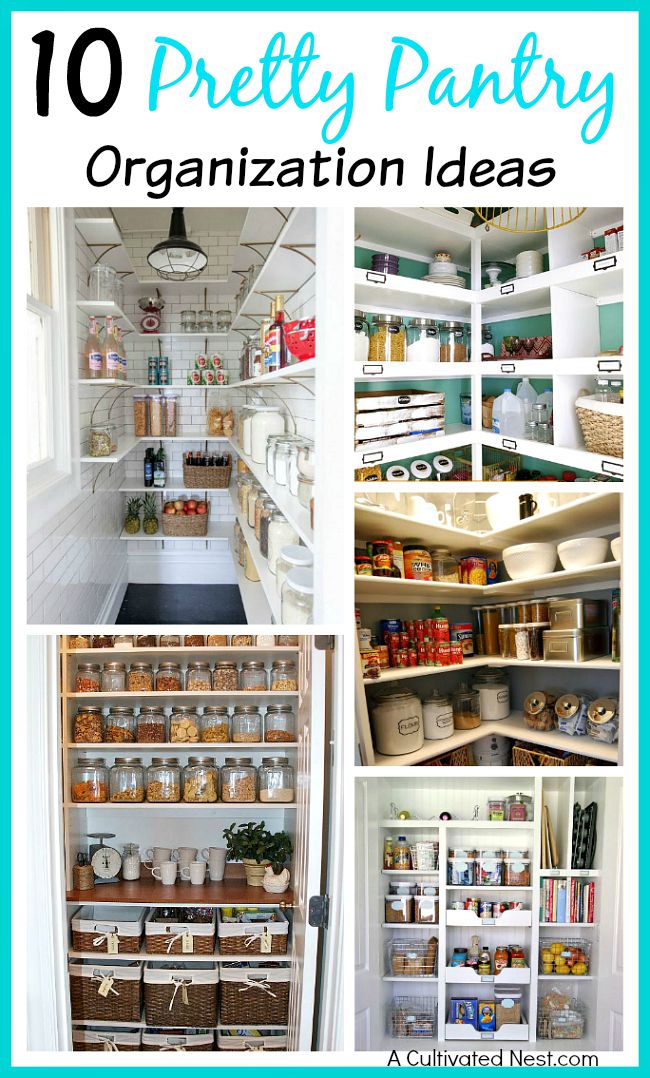 Disclosure: This post may contain affiliate links to Amazon and/or Etsy, which means that I may earn a small commission from some of the links in this post. Please see our Disclosure Page for more information.
It doesn't matter if your pantry is big or small, shallow or deep! There's a way to organize any pantry to be both useful and appealing!
10 Pretty Pantry Organization Ideas
1. Pretty Labeled Pantry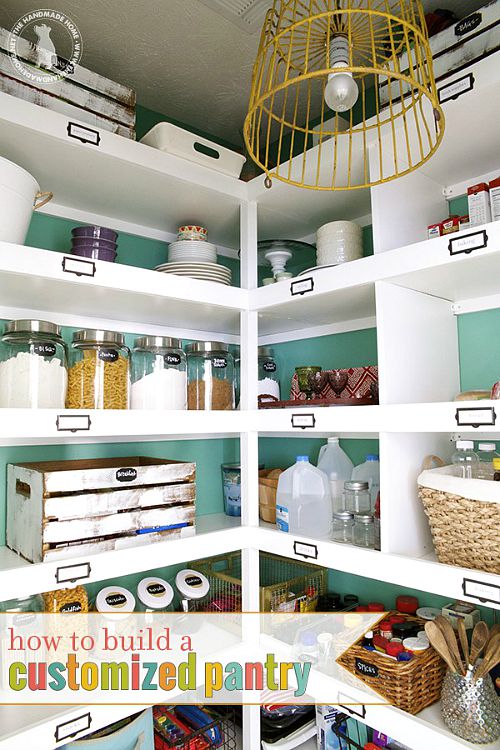 I love the blue and white of this pantry! I also love how each area is nicely labeled. It makes the space look so cohesive, and since there's a clearly marked place for everything, it'll stay organized easily! Check out The Handmade Home's lovely custom pantry!
2. Mod Podge Pantry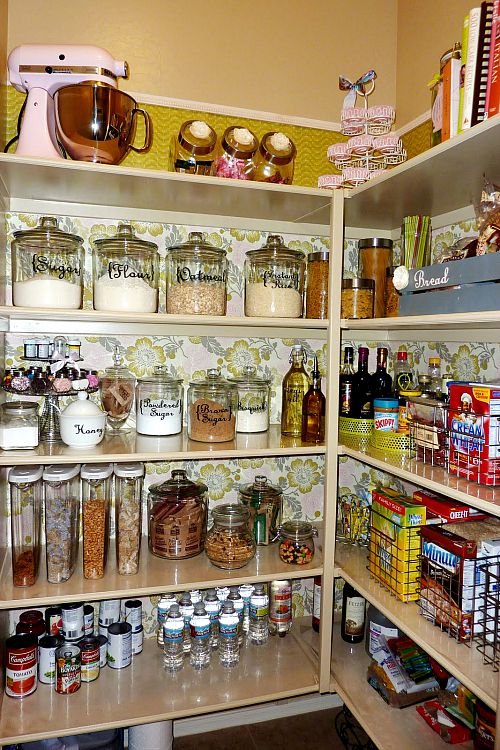 Isn't this so pretty? Add some visual interest to your pantry by using Mod Podge! Take a look at how Amber Lane Living made her pantry pretty with Mod Podge!
3. Cabinet Pantry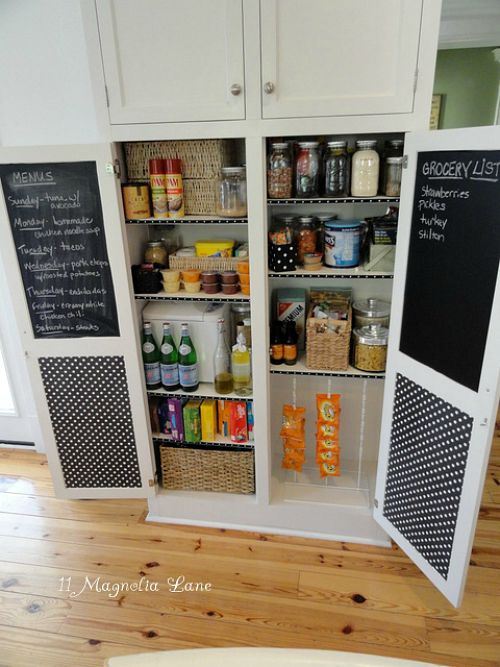 Even if your pantry isn't a traditional closet one, you can still make it organized and pretty! Check out the lovely black and white style of 11 Magnolia Lane's nicely organized pantry!
4. Jars and Baskets Pantry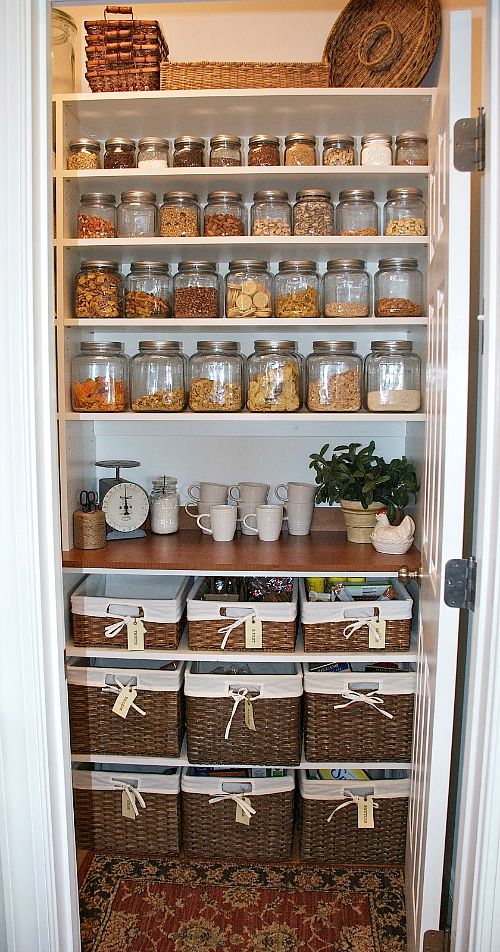 You can easily make your pantry both pretty and organized by simply using a few of the same types of jars, bins, and/or baskets! For inspiration, look at how beautifully The Vintage Wren arranged her pantry!
5. Pretty Wire Shelf Pantry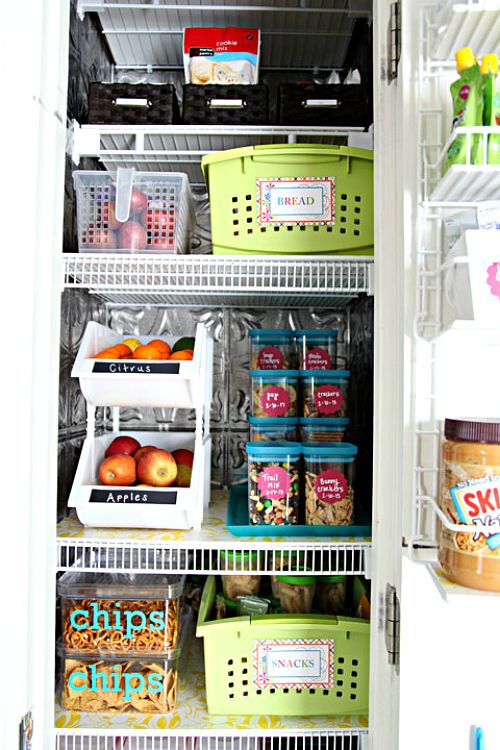 You don't have to completely redo your pantry to make it pretty! Take a look at the clever way I Heart Organizing redid her wire shelf pantry!
6. Pretty White Pantry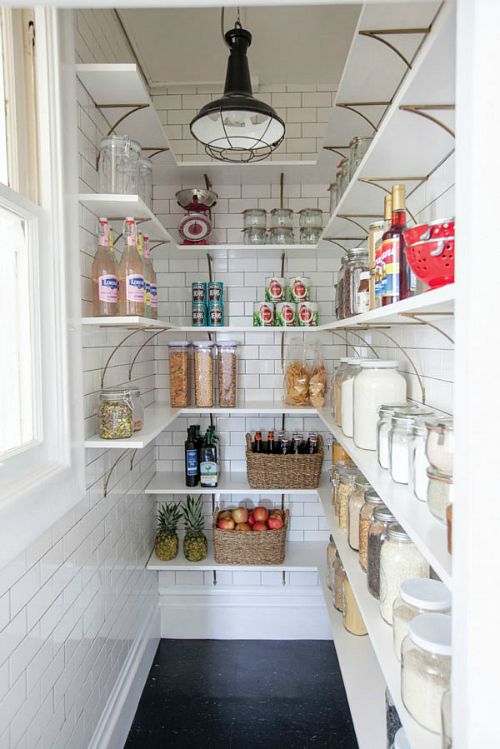 Maybe your pantry is more narrow and deep than it is wide? Don't worry, you can make it pretty, too! Check out Oh Happy Day's lovely white pantry renovation!
7. Pretty Solid Shelf Pantry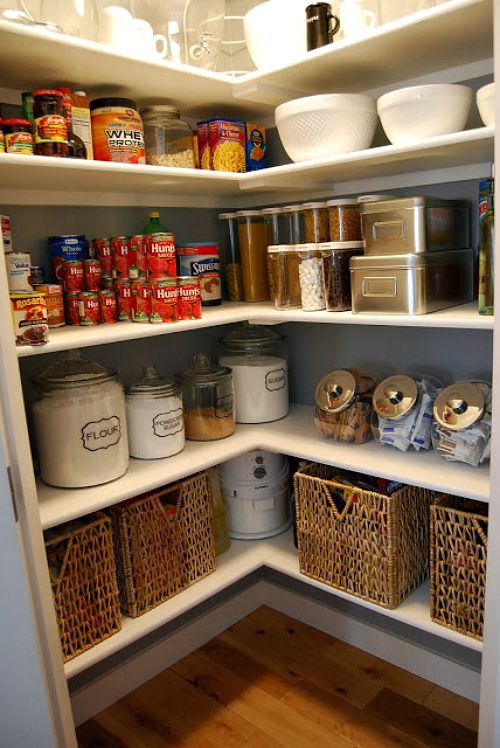 Part of making a pantry pretty, is organizing it in a way that is both functional and appealing. Look at Home by Heidi's gorgeous organized pantry!
8. Pretty Layered Pantry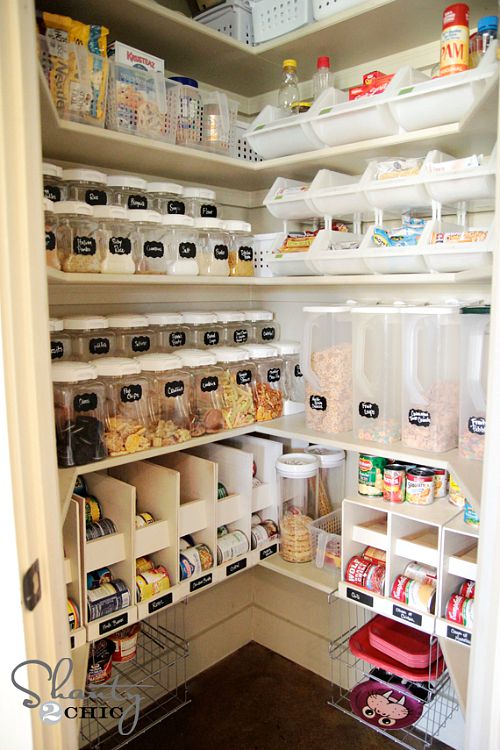 One way to make your pantry look pretty, and get extra space, is to layer and stack containers. A great example is Shanty 2 Chic's beautiful organized pantry!
9. Lovely Blue Basket Pantry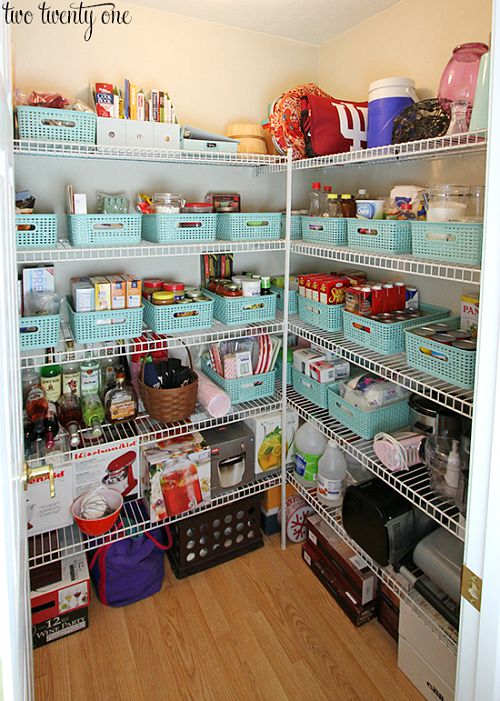 If you have a lot of pantry items that are of various sizes and shapes, it can be hard to make your pantry look pretty and organized. But fixing this problem is actually quite simple- use pretty bins! Take a look Two Twenty One's pretty pantry makeover!
10. Pretty Pantry with Shelves and Drawers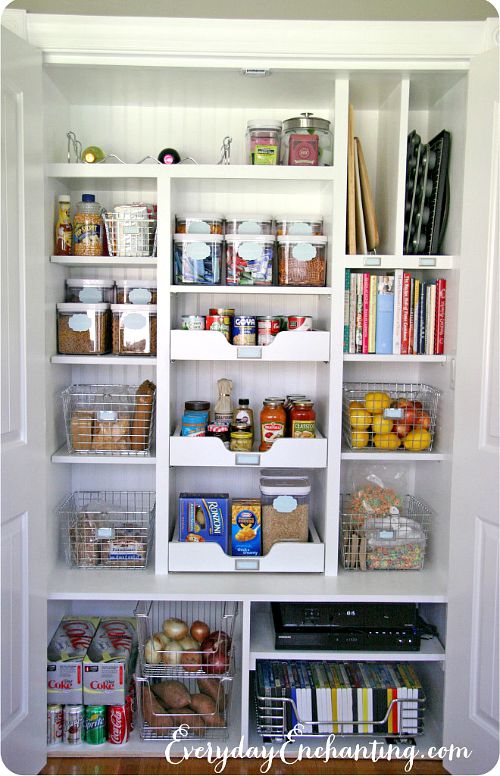 Maybe you can't decide if you'd like your pantry to have shelves, or if you'd like it to have drawers. Why not have both! Get inspired with Everyday Enchanting's beautifully remodeled pantry!
Hopefully these pretty pantry organization ideas have helped inspire you! There are so many possible ways to create a pretty and functional pantry, that there's sure to be one that's perfect for your home!
What is your dream pantry like?
This post contains affiliate links to Amazon, which means that I may earn a small commission from some of the links in this post. Please see our Disclosure Page for more information.
You may also be interested in: