Have you ever tried to make your own DIY beauty products? It's actually really easy to do! They don't take many ingredients, they smell wonderful, and they don't include any weird chemicals! Put them in a pretty jar for your own storage, or to give as a gift! You've got to try making one of these 10 DIY Beauty Products in a Jar! We're always adding new beauty product recipes,  so keep checking back for new ones to try!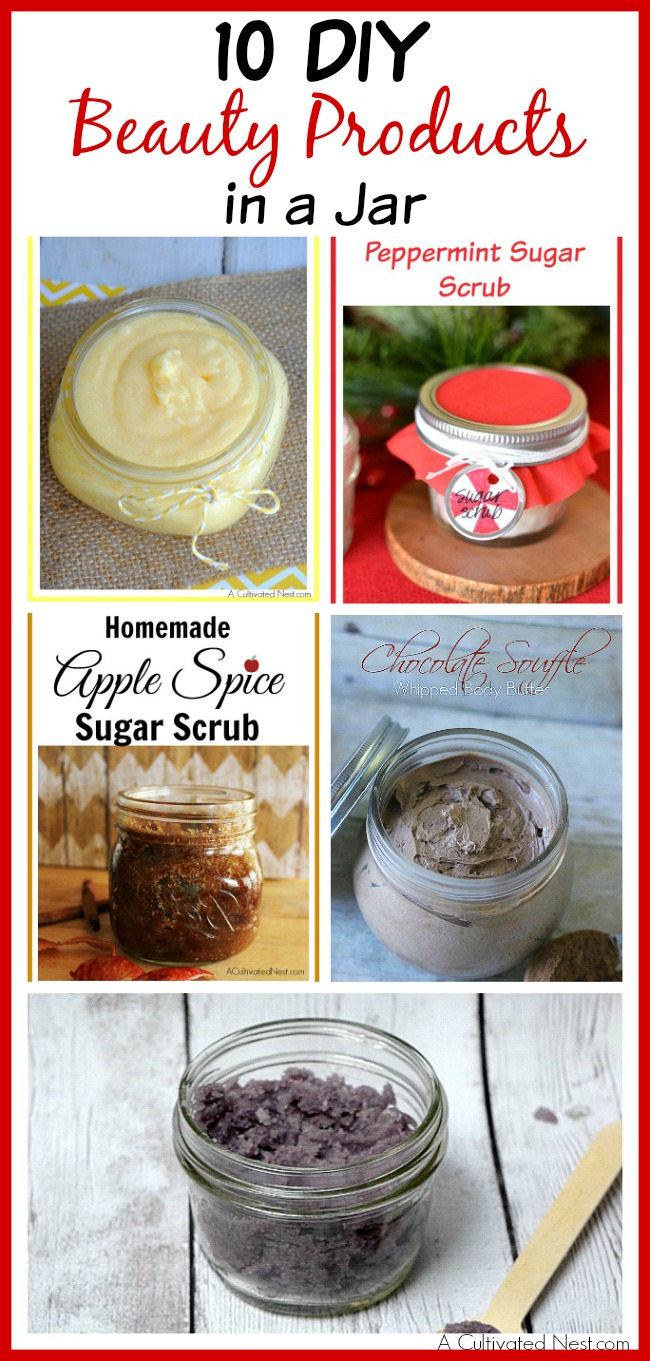 Disclosure: This post may contain affiliate links to Amazon and/or Etsy, which means that I may earn a small commission from some of the links in this post. Please see our Disclosure Page for more information.
These are very easy to dress up as gifts for different seasons! For Christmas, just add a pretty Christmas-themed ribbon! For birthdays, use twine, yarn, or a ribbon in the recipient's favorite color!
10 DIY Beauty Products in a Jar
1. DIY Peppermint Sugar Scrub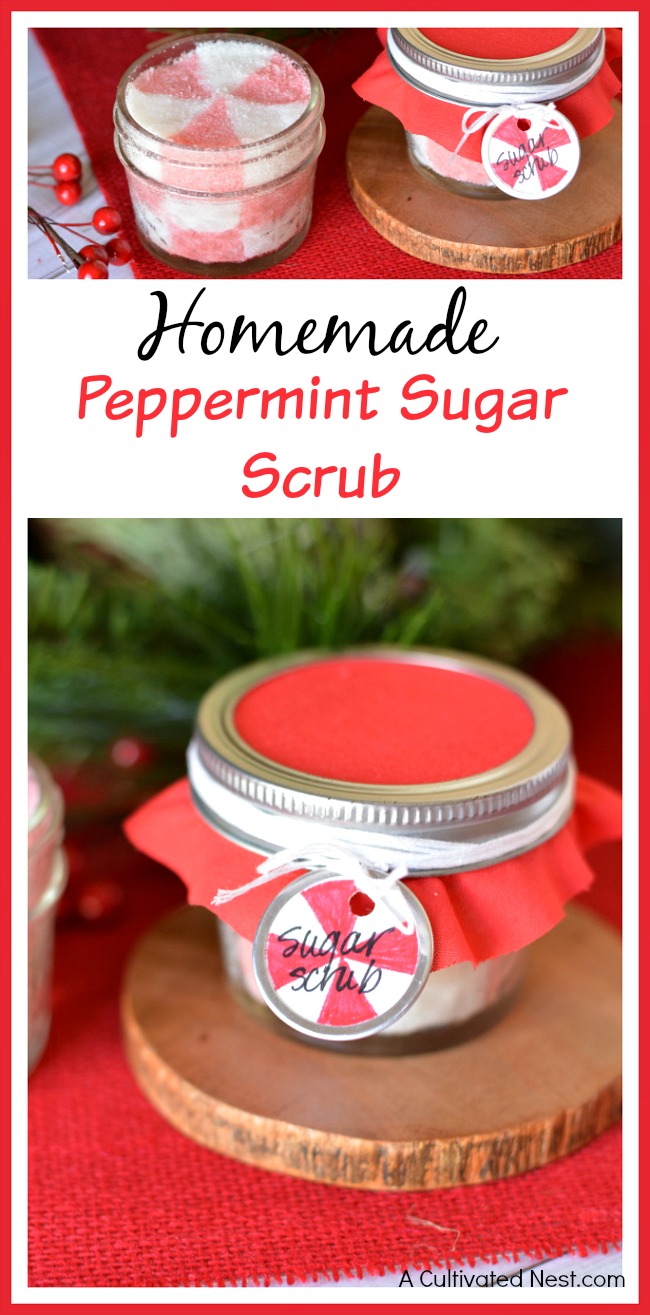 Isn't this cute? This scrub has a peppermint candy design when seen from the top, and a checker design when seen from the sides! Follow my tutorial to make your own DIY peppermint sugar scrub!
2. DIY Peppermint Foot Soak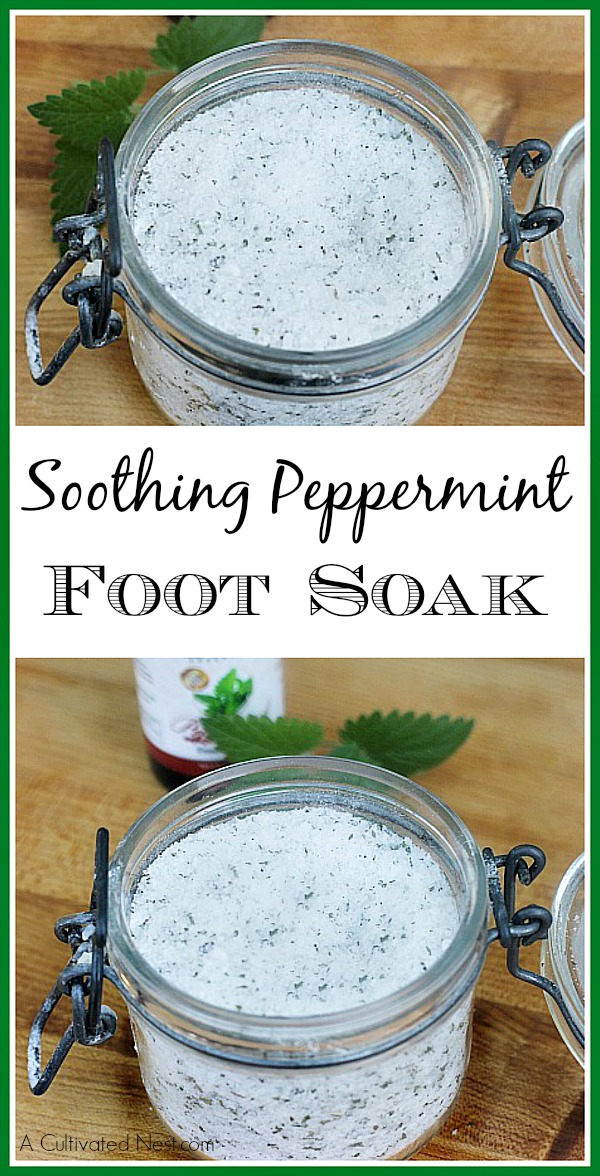 This foot soak is so relaxing after a long day on your feet! Follow our tutorial to make your own soothing DIY peppermint foot soak!
3. DIY Chocolate Souffle Whipped Body Butter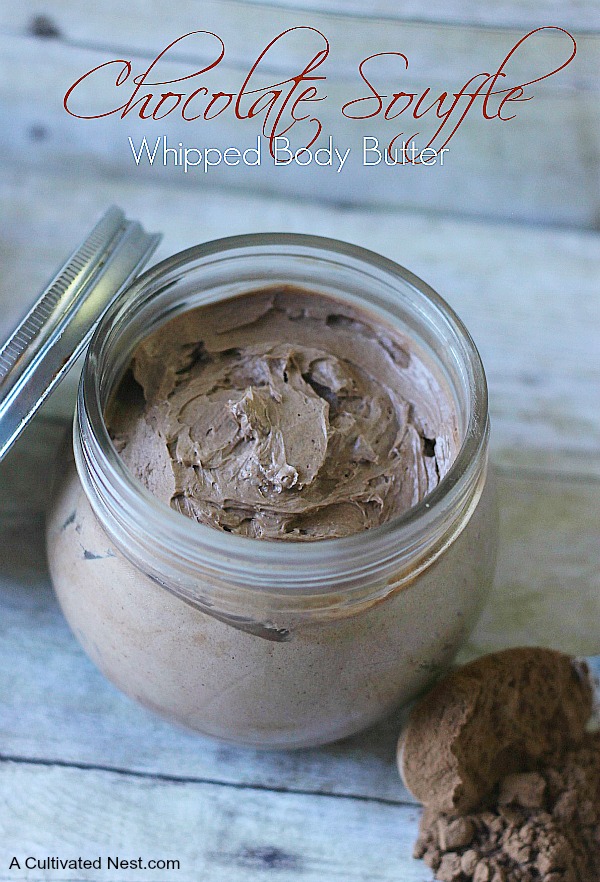 If you like chocolate, then you'll love this body butter! It has a delightful chocolaty scent and is so moisturizing! And you only need a few ingredients to make this DIY chocolate souffle body butter!
4. DIY Lemon Sugar Scrub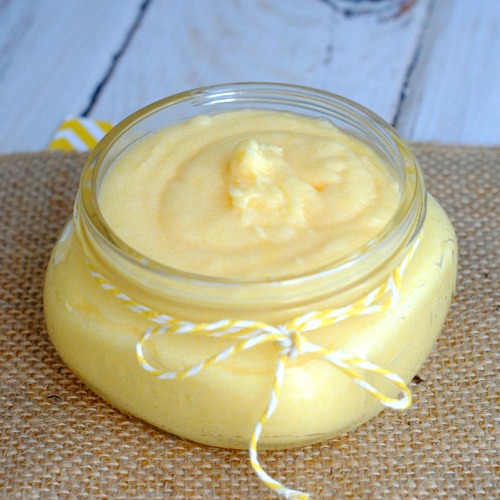 This sugar scrub is so good for your skin! It includes lemon essential oil which helps to keep your complexion clear. If you want to make your own DIY lemon sugar scrub, just follow my tutorial!
5. DIY Apple Spice Sugar Scrub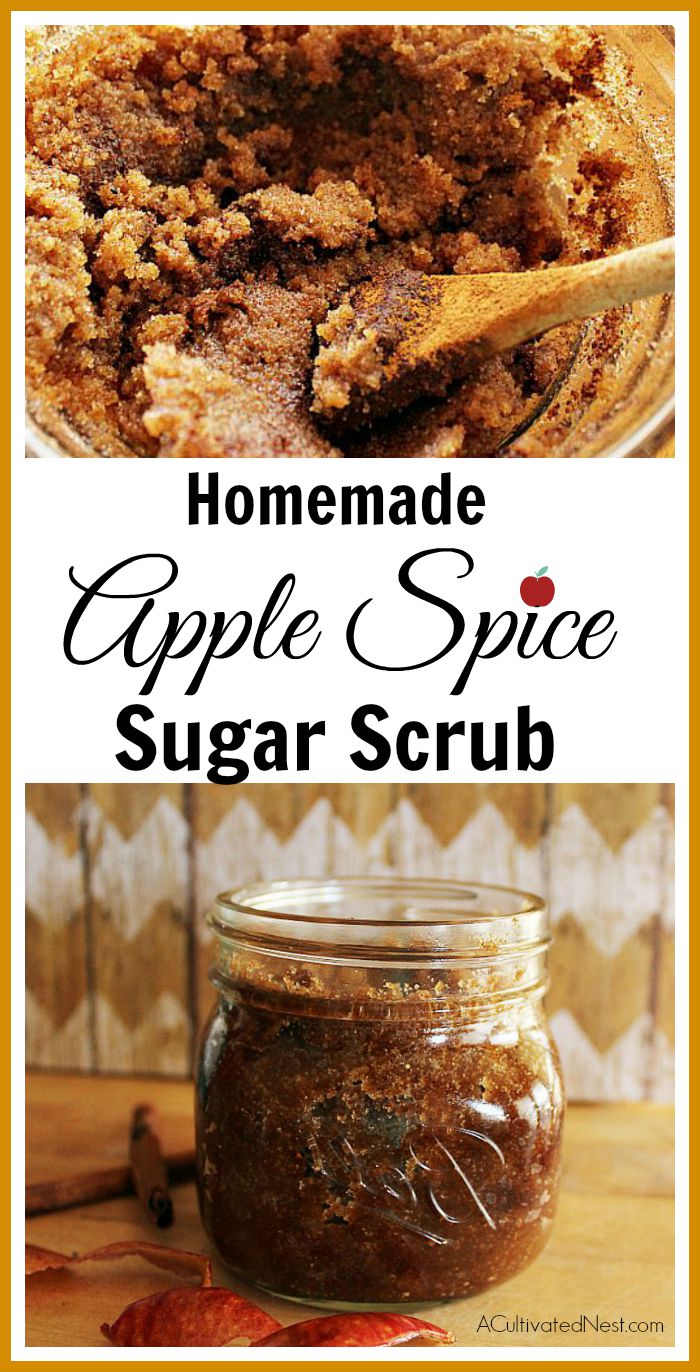 This homemade sugar scrub is made with several great smelling ingredients, like apple pie spice and cinnamon! Follow my tutorial to make your own DIY apple spice sugar scrub!
6. DIY Eucalyptus Foot Soak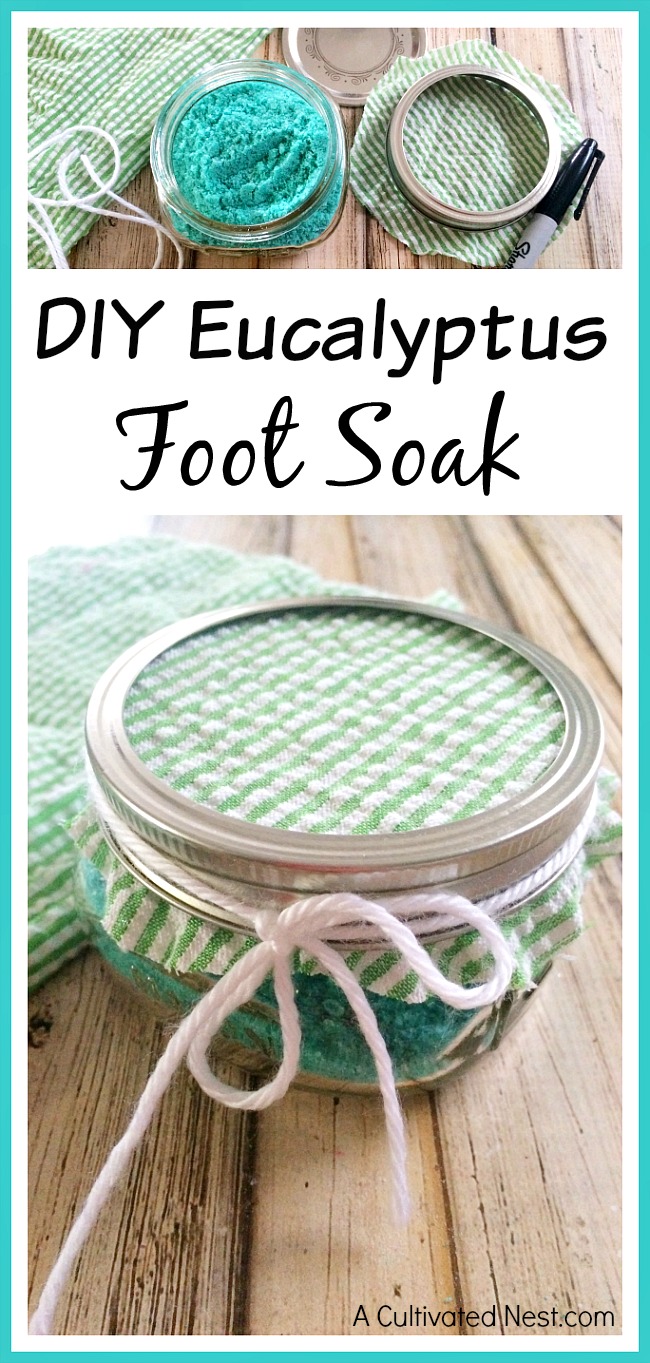 If your feet are tired after walking around all day or working outside, you've got to put them in this soak! It's relaxing and natural! Find out how to make this DIY eucalyptus foot soak by following my instructions!
7.  DIY Coconut and Lime Salt Scrub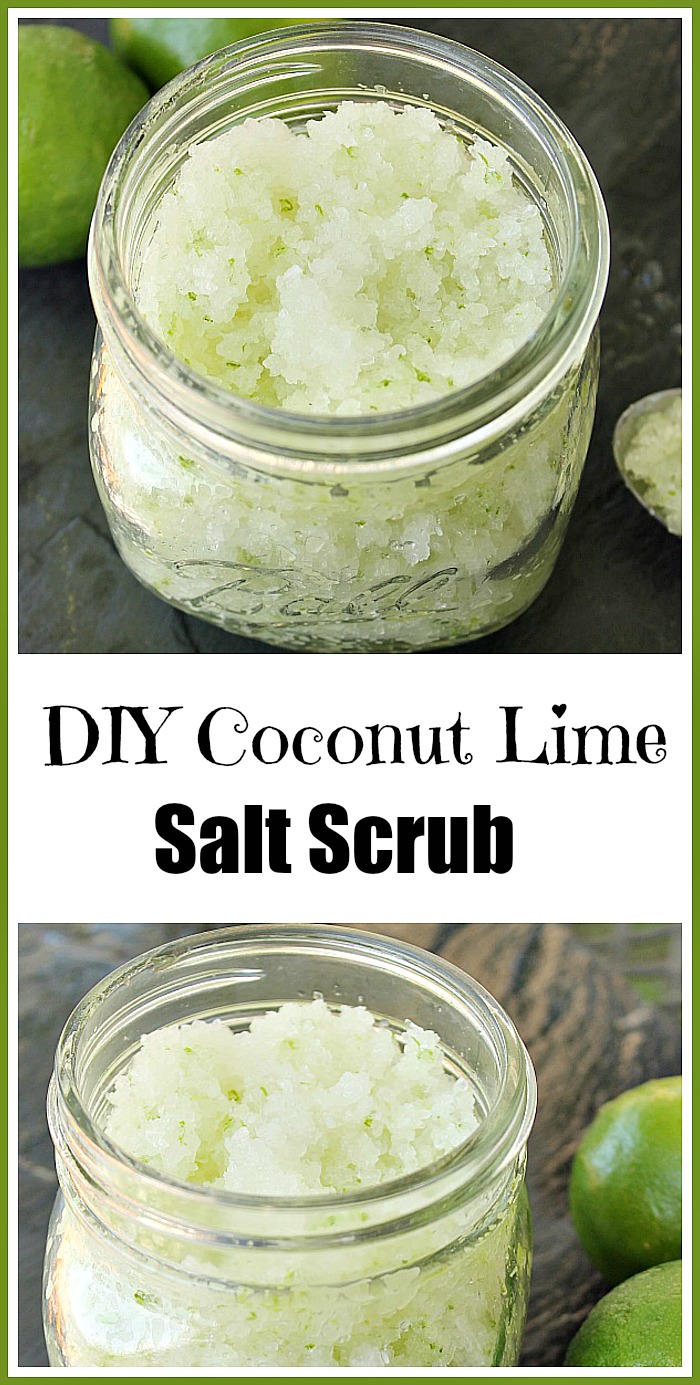 There are so many DIY beauty products you can put in jars! This coconut and lime salt scrub is especially refreshing! Follow this tutorial to find out how to make your own DIY coconut and lime salt scrub!
8. DIY Lavender Body Scrub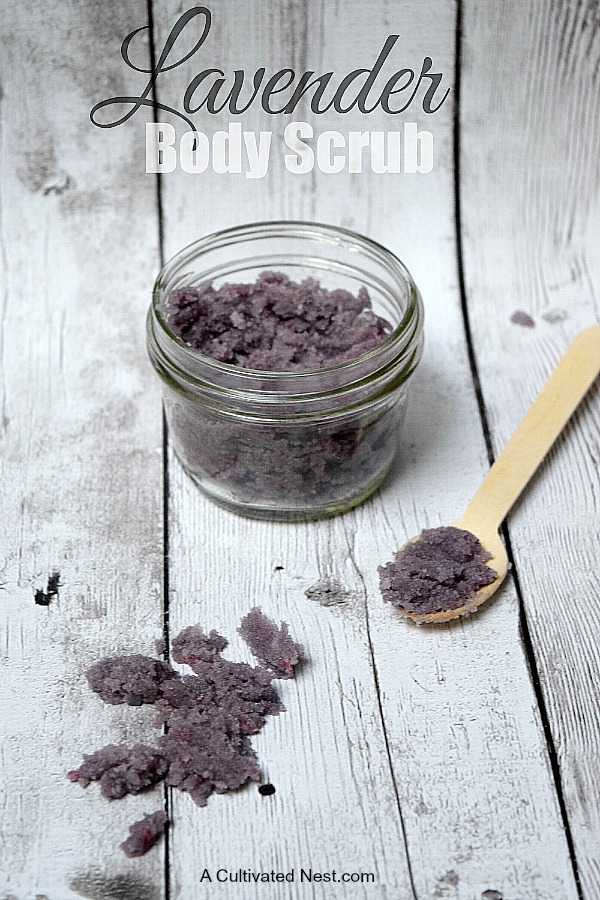 Doesn't this look luxurious? A commercial version of this body scrub would be expensive and full of weird chemicals. This one only takes a couple of ingredients and is natural! Use my tutorial to make your own DIY lavender body scrub!
9. DIY Cinnamon Vanilla Whipped Body Butter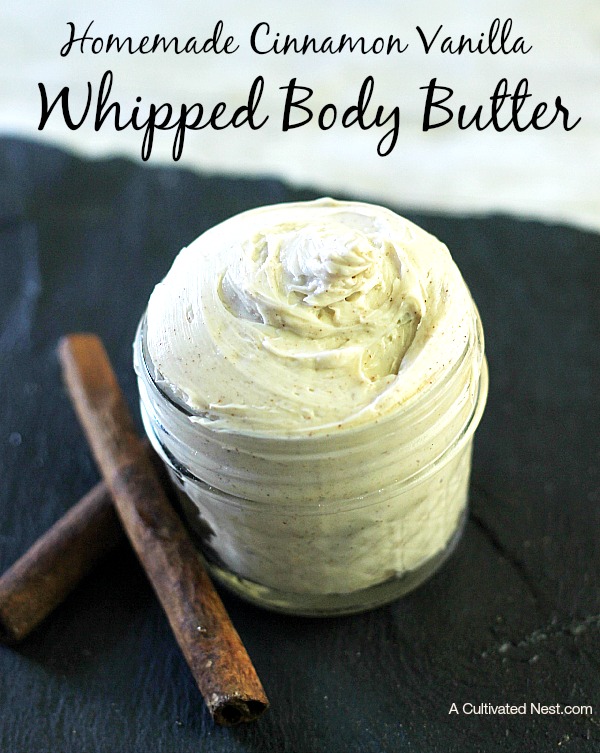 There are so many different DIY beauty products you can make! This one includes cinnamon, so it's great if you have eczema. On top of that, it's very soft and moisturizing! Follow this recipe to make your own DIY cinnamon vanilla whipped body butter!
10. DIY Clove Cedarwood Shaving Cream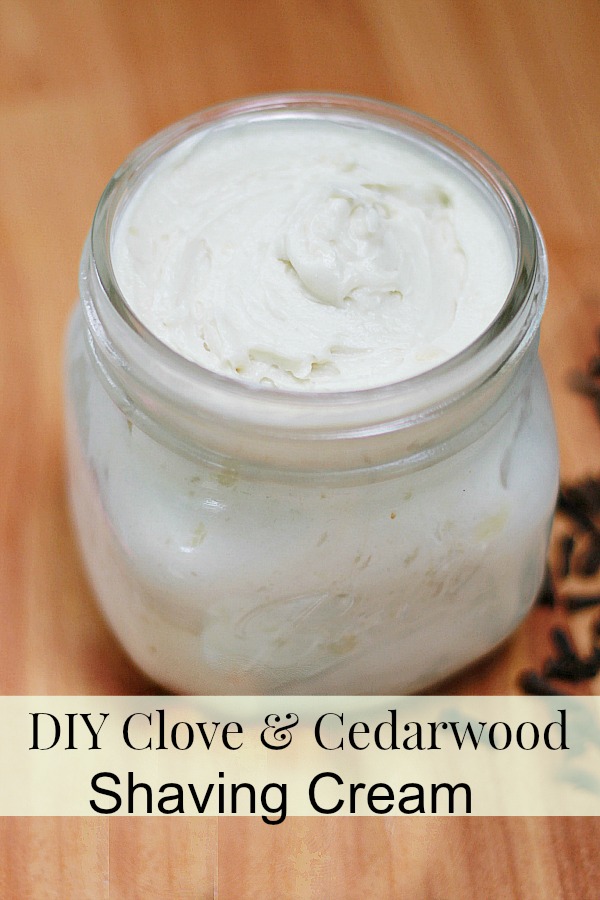 You can make your own DIY shaving cream, too! This one is full of wonderful ingredients that make it smell great and moisturize your skin quickly! Make this DIY clove cedarwood shaving cream by following my easy tutorial!
Do you make any of your own beauty products?
Don't miss a post! Get this blog delivered by email every time I post.  Subscribe via email here
You may also be interested in: