Are you tired of being in debt? Maybe you just want to save some money for something special. Well, there are many ways you can save a bit of cash that may not be your ordinary way to save money! Ways to cut the budget that people don't normally think of.  Here are 13 ways to save money that you can implement right now:
I've tried to think of ways to save money that aren't the norm for most people! Just remember, it doesn't have to be forever. You can make budget cuts and implement these ideas for the short term to get you out of a bind. Or you can embrace these ideas and just keep them as a way of life.
13 Unique Ways To Save Money
#1. Skip Couponing (if you're an over spender)
If you are an over spender, sometimes couponing can lead to you spending more money than you would without couponing. Only coupon for what you need or use a price book instead.
#2. Leftovers (not just your own)
Make it known that you are willing to accept any one's leftovers. This leftover thing doesn't need to be weird. Just take leftovers when people offer them to you (after holidays and family gatherings, work functions, church functions). Better you use them than to have them thrown out.
#3. Cut Back On Washing Your Hair
If you usually wash your hair every day try every other day or every third day. You'll save money on hair care products and water. (this also applies to hair cuts/hair color/manicures etc.)
#4. Go With a Store Bought Phone
In today's day and age, you can save a ton of money by going with a store bought phone. Straight Talk has the same service (in most locations) as the bigger brands, like AT&T and Verizon.
#5. Hang Around Thrifty People
If you are spending a lot of time with people who spend money, then you will probably spend a lot of money as well. Hang around cheap/thrifty people and you are less likely to spend money.
#6. Be "Stingy"
Americans spend way more money than they really need to. It's time to get a little stingy with your money. You don't need to go out with your friends every weekend or leave the house every day (unless you work of course). Stay home and watch the dollar signs add up.
#7. Go to Bed Earlier
I know some of you have to stay up and work or whatever it is you do at night. However, going to bed when it gets dark outside is one way to save money on electricity.
#8. Detail Your Own Car
You probably ignore this part of your car anyways, but in case you get the itch to pay someone to do this. Don't do it. Simply wash, wax, and detail your own car to save some money in the long run. If you'd like to make extra money, you could even start a little side business in the car detailing department.
#9.Use a Clear Jar
Every time you get some change –  a penny, quarter, or dime put it in the clear jar. It's amazing what you can save over a short (or long) period of time. The clear jar helps you see your progress a little better.
#10.  Clearance Section
Have you ever stopped and looked in the clearance/markdown section of the grocery store? It's not just old food that's sitting there to be bought. Most of the time this is food that is simply changing labels (companies decide to upgrade branding from time to time). They put it in the clearance section to make room for new stuff or a new meat sale starts and they have to get rid of meat to make room.
#11. Get Rid of Not Only Cable but Your Internet
If you need to really save money (like you have a lot of debt and need a way to keep more of your income), consider getting rid of your internet. Yes, this seems radical!  It  might take some getting used to. But you do what you have to do. You can go to the library and there are plenty of free WiFi spots all over town. It doesn't have to be forever!
#12. Get Weird
Hear me out, start picking up every penny, nickel, dime, and dollar you see on the street. People may look at you a little weird, but it's a great way to save up money over time.
#13. Recycle Everything
No joke, recycling  or repurposing can help you save a lot of money. However, you don't want to be one of those people on a television show because you decided to collect every single piece of paper you came across (trust me).
I hope these tips for little things you can do to save money help you! What out of the ordinary things do you do to save money?
You might also like:
How to Make a Budget Binder & Free Printables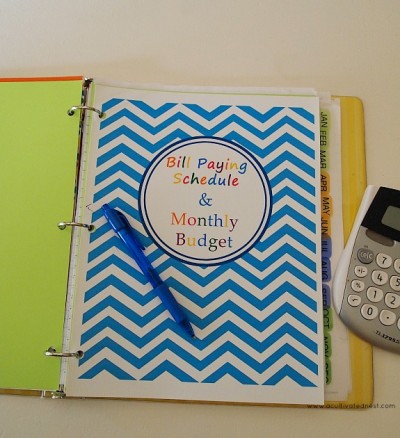 Couponing – how to get started & resources for printable coupons