There's nothing like listening to the soft tinkle of wind chimes on a breezy day! You can buy all kinds of wind chimes but it's fun to make your own. Especially if you can upcycle  or repurpose material you already have to make one.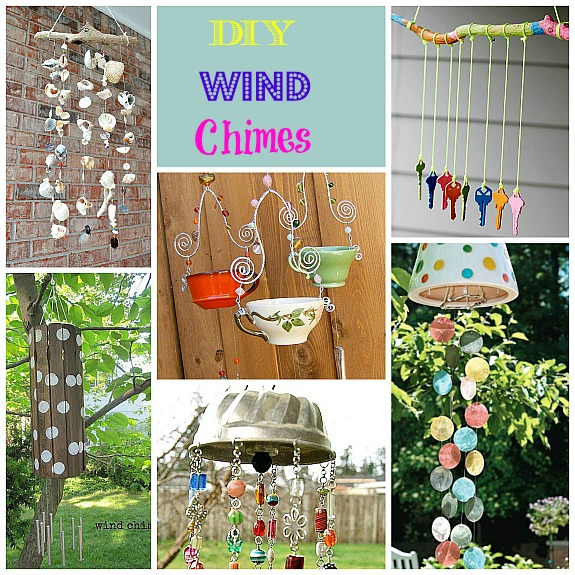 Here's a collection of  DIY wind chimes that you could make for your garden.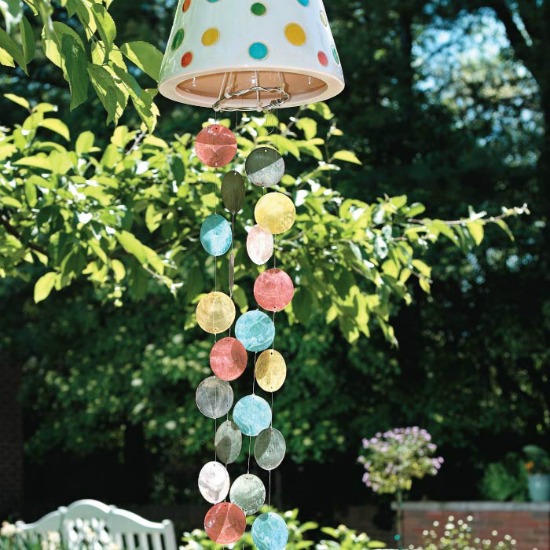 I like this colorful flowerpot wind chime. Check out the tutorial at My Home Style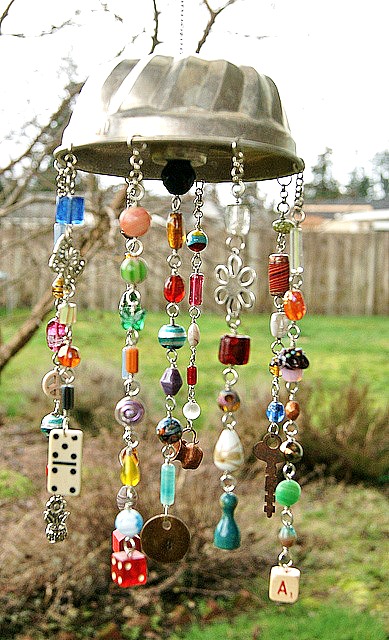 This fun wind chime  from HA! Designs re-purposes a jello mold as the main piece.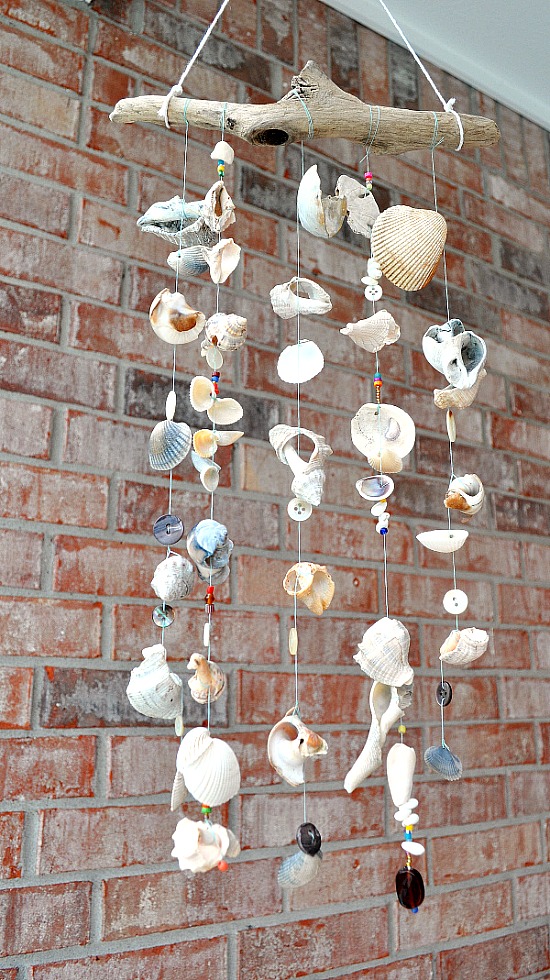 These seashore wind chimes from Home Sweet Home Made would be a great way to use shells you find on vacation.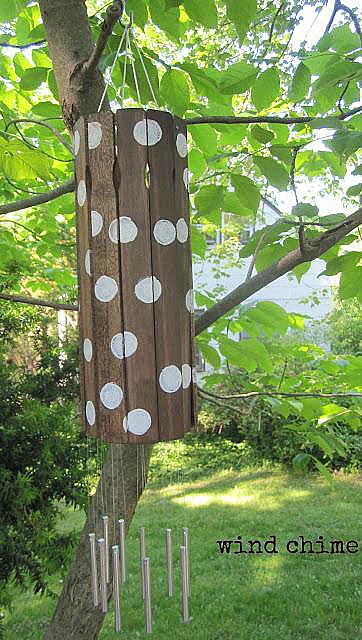 Isn't this paint stick wind chime fun! You can find the tutorial at Craft Your Craft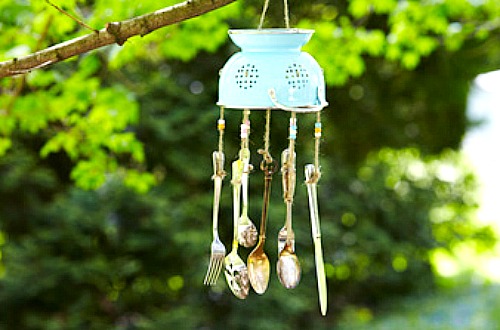 Home Made Simple has an easy to follow tutorial for making this silverware wind chime.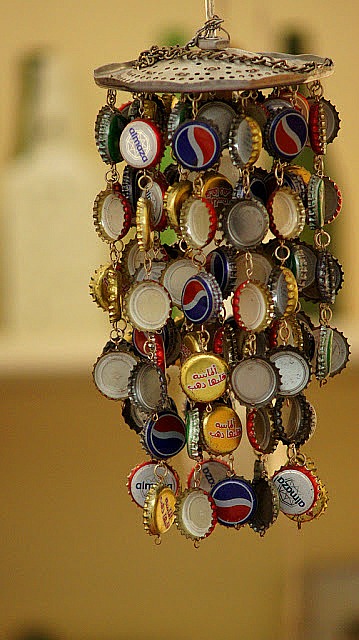 A cute bottle cap wind chime (photo credit Pianista.9). Trina is Artsy has a tutorial for how to make one.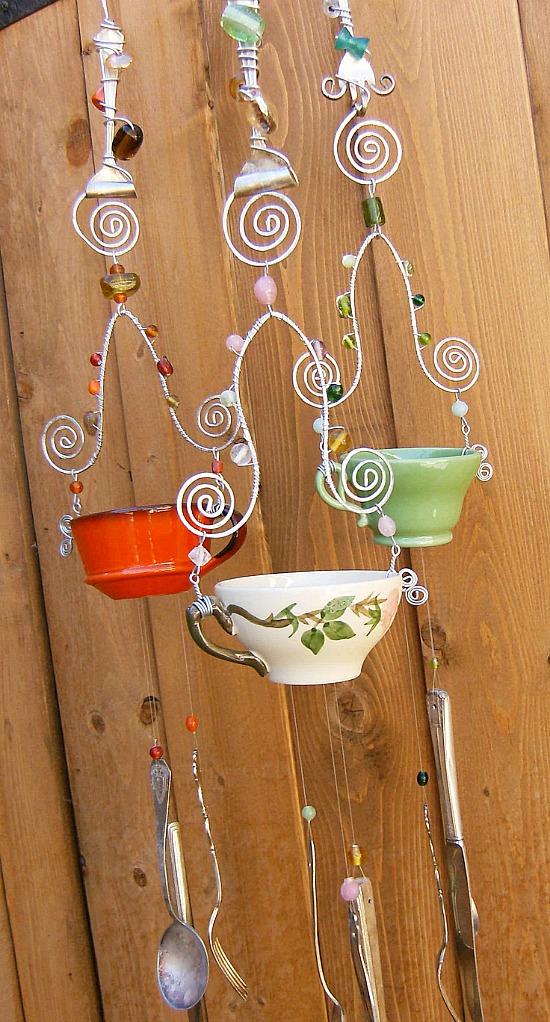 Something else to make with those "one of " teacups you find at the thrift store. A tea cup wind chime from Kadee Designs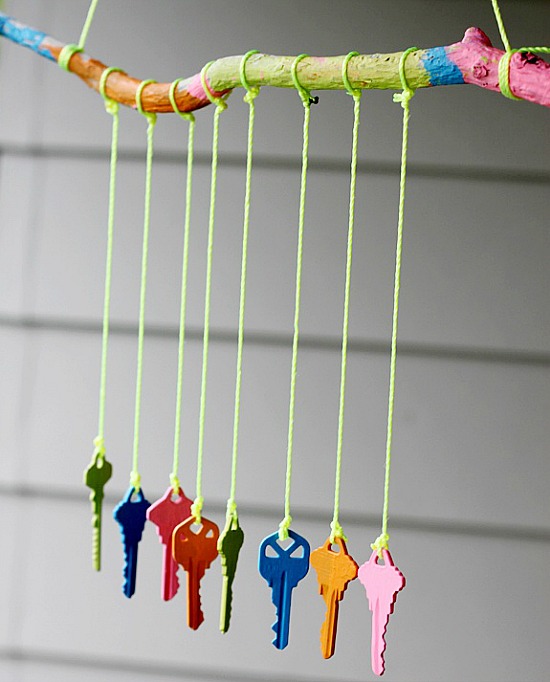 This last wind chime is a cute and easy one for kids to make. Check out Inner Child Fun for the tutorial on how to make this  upcycled key wind chime.
I hope these ideas get your creative juices flowing and inspire you to use what you may already have to make your own wind chime!
For more upcycling/repurposing ideas, follow my UPCYCLE PINTEREST BOARD