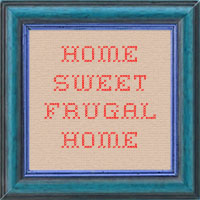 Are your dollars not stretching as far as they used to? Everyone has different reasons for wanting or needing to cut back.  I thought I'd start sharing some frugal things that we do as a way to not only encourage myself to stay on tract, but maybe give someone with similar goals some ideas.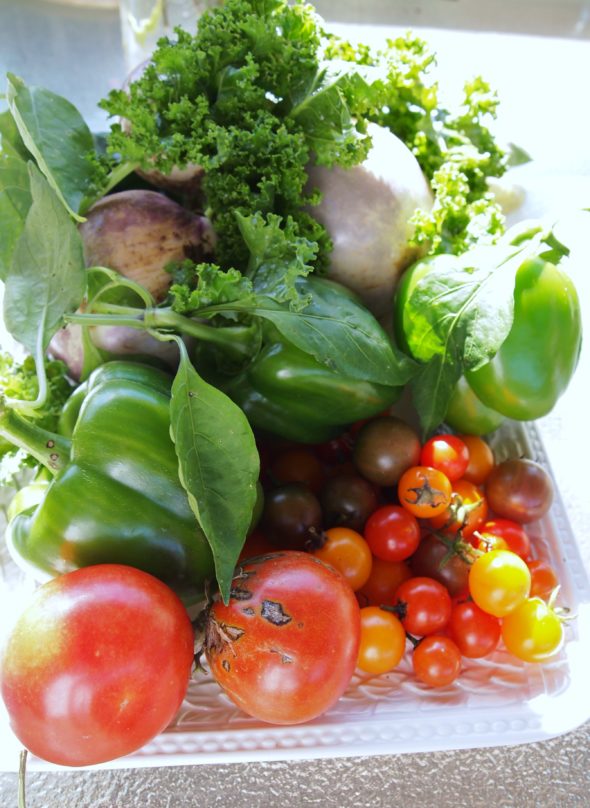 – We're still harvesting some summer vegetables! I put my eggplant and bell peppers under row covers since our nights and mornings are cold and they are still going like it's July!  We'll see how long I can keep them going. The cherry tomatoes are still doing well. I took out all but one regular tomato plant. It still is producing (although smaller and smaller tomatoes).  The kale plants from last fall are still giving me enough kale for morning smoothies or to put into soup (and the new ones are growing well).
If you didn't plant a garden this summer, now is the time to start thinking and planning for next summer!
-The best thing I've done in the past few weeks concerns a prescription medicine for myself.  All summer I've been battling some sort of chemical imbalance that threw my blood pressure for a loop. My doctor tried so many different types of BP meds and combination of meds and nothing  really worked or worked but I had horrible side effects. Then I went to a Nephrologist (specializes in BP) and he gave me samples of a med which I've been on for the last month and it's working. I feel like my old self now

So we decided that this was the medication I would take for the time being. Well I went to fill the prescription— $106 for 30 pills!!  It's a "new" medication (really it's a few years old but I guess to  insurance companies that's new).  I had two more weeks of samples and I had to decide what to do. Pay that crazy amount every month and feel good or call and say it wasn't covered on my insurance and go through trying different meds again (which was not fun).
I decided to do some research and looked the medicine up (I was trying to see what would be similar) and to make a long story short – the website for the med offered some sort of prescription assistance plan. Not based on income or anything like that. You just had to sign up with your personal info and then it gave me a card to print out to take to the pharmacy to get a discount. I didn't know if it would work. But I took it to Target and asked how much it would be with this program and they said $37!! Every month – not just once!
Now $37 a month is more than I would prefer to spend but it's a lot better than $106 a month!  So my advice before you say no to an expensive prescription – check around not only at different pharmacies for the price, but look online and see if you can find any discount programs.  Apparently they're out there!
-My daughter made french bread for the first time and it was delicious! This is the recipe she used. Crusty French Bread  from Salad In  Jar.
-We haven't purchased any bread, tortillas, or store bought baked items in months!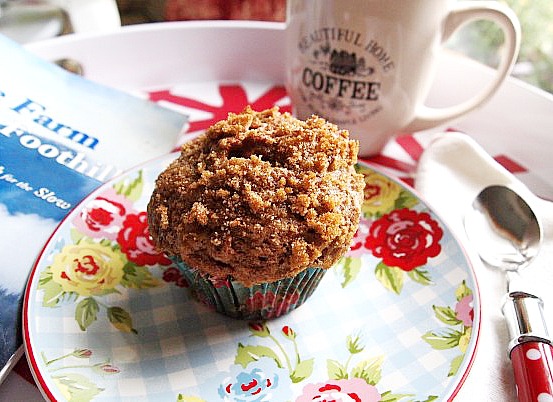 -I had a couple of apples that were getting old and had a few bad spots.  I chopped them up and made them into apple muffins using this apple cinnamon loaf recipe.
1½ cups flour (I use 1c. all purpose 1/2c. whole wheat)
2 teaspoons cinnamon
1 teaspoon baking soda
½ teaspoon salt
½ teaspoon ground allspice
¼ teaspoon ground cloves
2 eggs
¼ cup canola oil
¼ cup applesauce
2/3 cup granulated sugar
2 cups peeled and chopped apples (about 1½ to 2 apples)
Topping
2 tablespoons brown sugar
1 tablespoon granulated sugar
1 teaspoon cinnamon
Preheat oven 350 degrees
Grease an 8×4-inch loaf pan.
1. Mix the topping ingredients together and set aside.
2. Mix  the flour, cinnamon, baking soda, salt, allspice and cloves together & set aside. In a large bowl, beat the eggs & then add the oil, applesauce, vanilla and mix that together & then add the sugar. Gradually add the flour mixture.
2. Fold in the apple chunks
3.  Pour the batter into the loaf pan and sprinkle with the topping mix.
Bake for 50 min or until until a toothpick inserted in center of the loaf comes out clean.  (obviously if you make muffins it takes less time – which is why I made muffins)

Yummy, healthy and no food waste!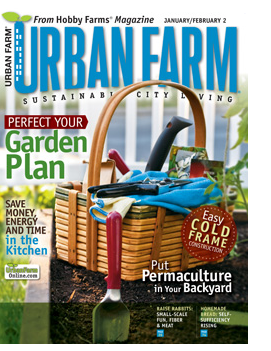 I got a subscription to Urban Farm for $4.50 (actually a renewal) through  Money Saving Mom here. I don't know if it's still good – it's through DiscountMags.  But that's a great price since one issue costs $5.99.
She's had quite a few magazine deals lately and I'm sure will continue to have more. These make great stocking stuffers. I usually print off a "certificate" to put in the stocking and sometimes I'll buy an issue if I know it won't get here in time and attach the certificate to it.
A huge thank you to everyone that used my referral link to sign up for Swagbucks!  If you have questions just email me.  Money Saving Mom is doing a series on 31 Ways to Earn Extra Cash Before Christmas and here's her post about  Swagbucks.
I used it to buy the crinkle cutter above. It's a great way to be able to buy books and pay nothing since you can cash out for Amazon Gift Cards or buy on ebay or etsy since you can cash out for paypal too (as well as numerous other gift cards). My husband does it too and we use his Amazon GC $ to download movies through Amazon Instant Video. Netflix is great but they are slow to send new releases!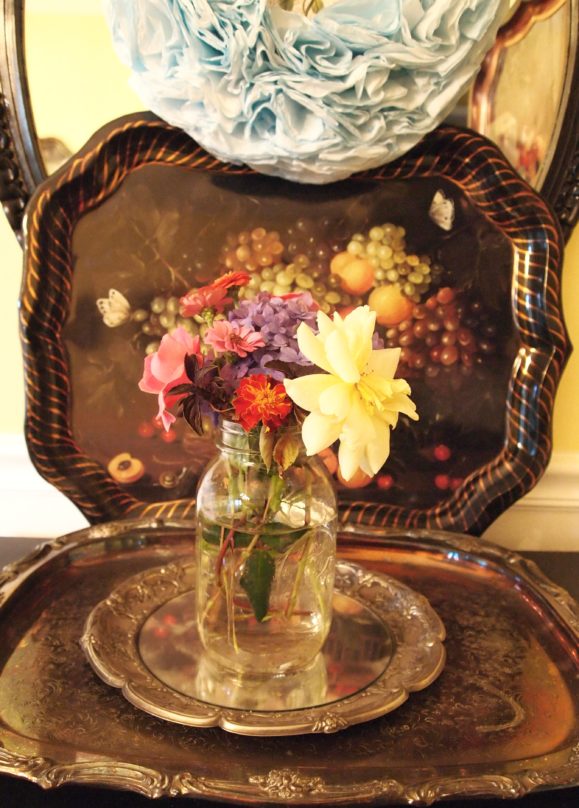 -I clipped some flowers from around my yard for a few arrangements this week. Pretty and free!
-I gave my fake fireplace a new look using materials I already had on hand, which you can see here
My Costco Shopping Trip
Last time I mentioned that I had gotten a free membership to Costco through our American Express Rewards.  We went and signed up last weekend.
Can you believe they don't sell yeast!! We tried two different Costco's in the Atlanta area (Cumberland & Perimeter) and neither carries yeast. I asked. That's one of the reasons I was excited to shop there was to get a big block of yeast!  They did have big bags of bread flour at least.
Overall we were very happy with the prices and quite amazed at all the organic food offerings they had.  But you still have to know your prices. Some things are cheaper on sale at the grocery store or my local Asian market.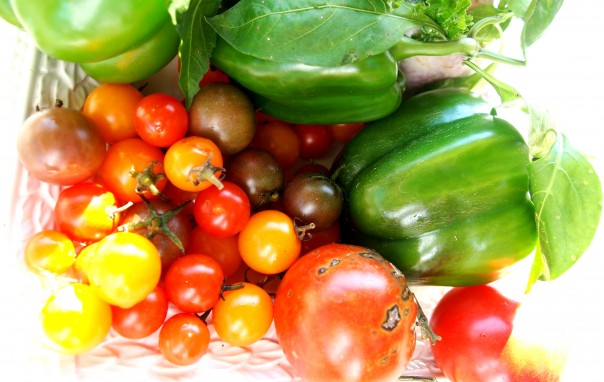 I hope you've found some useful ideas here whether you're trying to pay off bills, or put a child through college (like us), save for a special event, or maybe you just need to cut back to keep pace with inflation (like us).
Well those are just some of the highlights of my recent frugal activities. Be sure to read the comments section of this and previous posts  for more frugal tips:
I love reading all the frugal things everyone does each week so please leave a comment and let me know what you've been up to!