I mentioned a while ago that my husband had brought home a few old windows that a neighbor had put in the garbage when they got new ones.  So I've been looking around the web trying to find some new ideas on how to upcycle old windows and found a few that I really like. But first I thought I'd show you how I've already used them in my home and garden.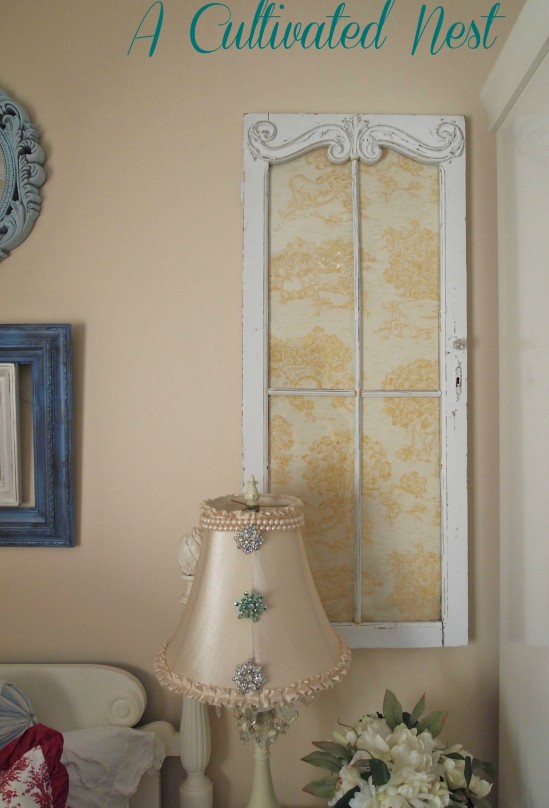 This one is in the guest bedroom and I attached some pretty yellow and white toile fabric to the inside. I think it's a cabinet door with glass but it looks like a window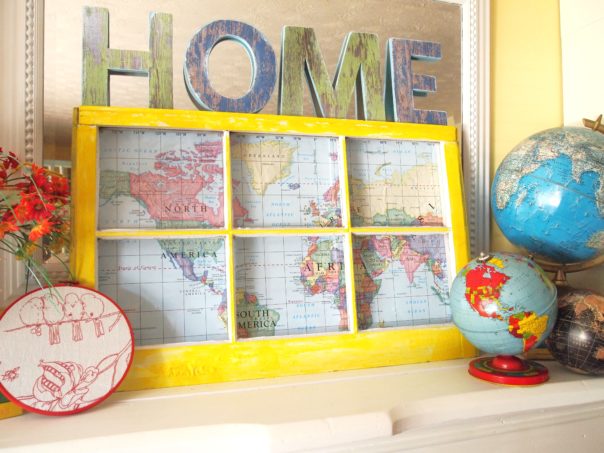 Then there's this one that I painted yellow and I taped a map to the back of it.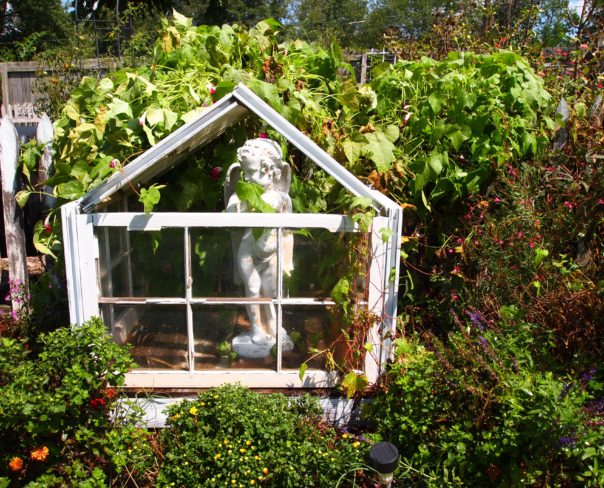 This is the garden conservatory that my husband made for me out of windows.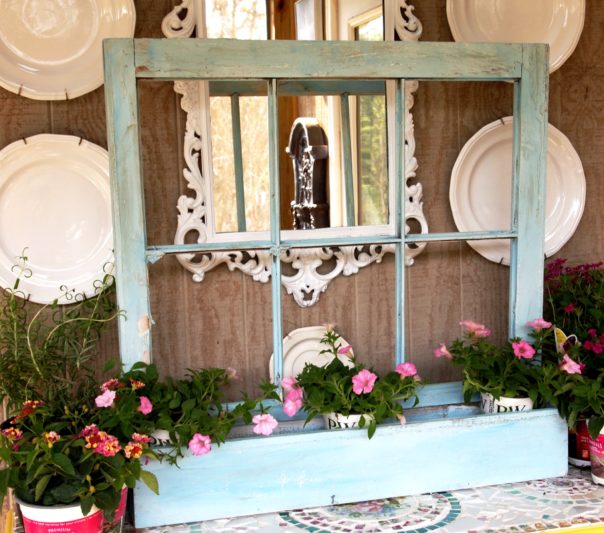 And this is the window box that he made for me with just the frame of a window.
So as you can see – I've used old windows in many ways! Here are some ideas that I like and may use for the other windows I have.
I need something like this for my earrings! Jewelry display from The Borrowed Abode. She has a great tutorial on how to make one.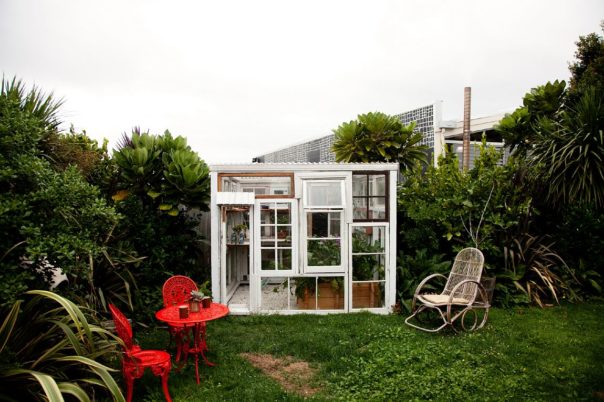 I would LOVE it if my husband made me this greenhouse. I need to collect a few more windows to make this project happen!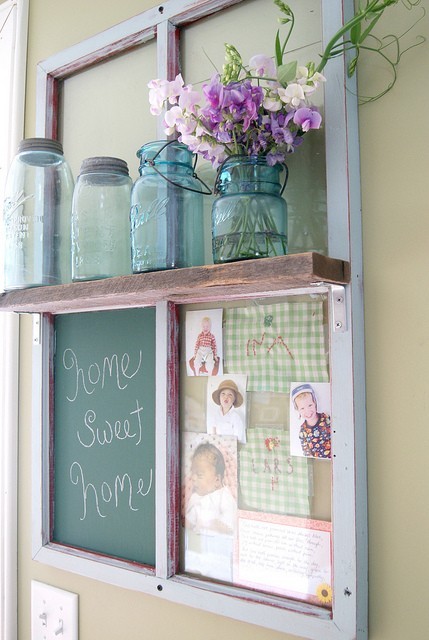 I also really love this idea from Post Road Vintage. It seems easy to do and I might make both bottom squares into chalkboards or bulletin boards.
There are tons of ideas out there for upcycling old windows so be sure to hang onto yours if your getting new ones or pick them up when you see them for free!