I got tired of working in the yard so I decided to come inside and work on some indoor projects but got distracted by my wonderful hoop art from etsy (Sparrow Mercantile) that came in the mail.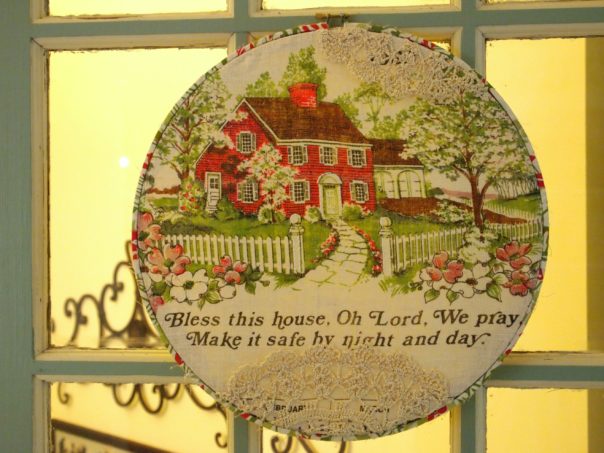 I hung it on the door to my china cabinet. Which then led me to re-arrange my china cabinet – which is ridiculous because I have to move it tomorrow since I'm finishing up painting the living room and now I have to move it filled with china. Crazy I know! But screwing eye hooks into a fence is so boring that I had to have a little fun!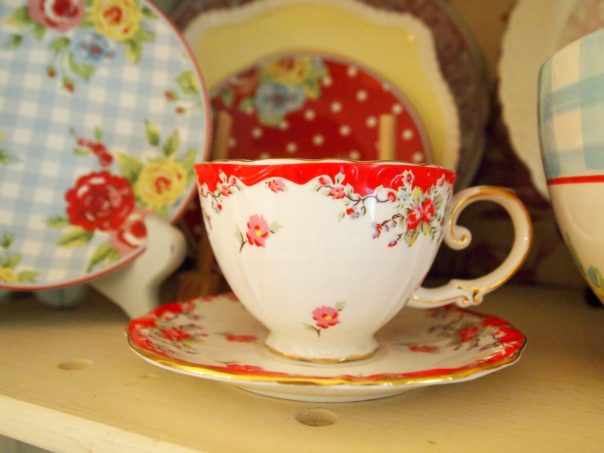 I love this cup and saucer so much!  It's Red Vintage Rose by Gracie China.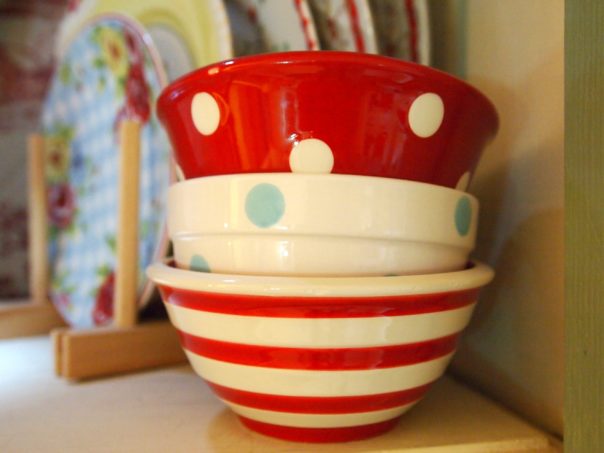 Aren't these fun bowls! They're all from TJMaxx.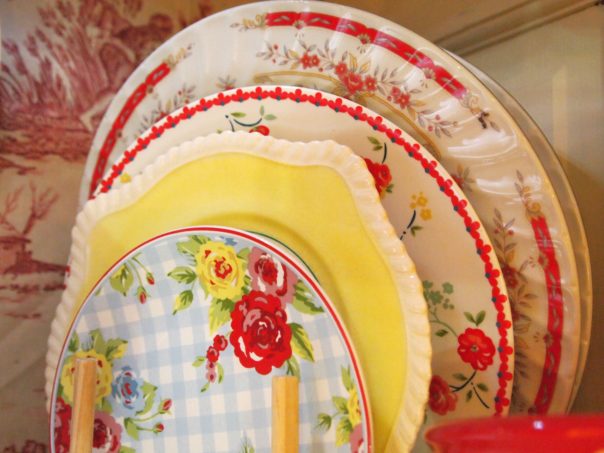 Plates in my favorite colors!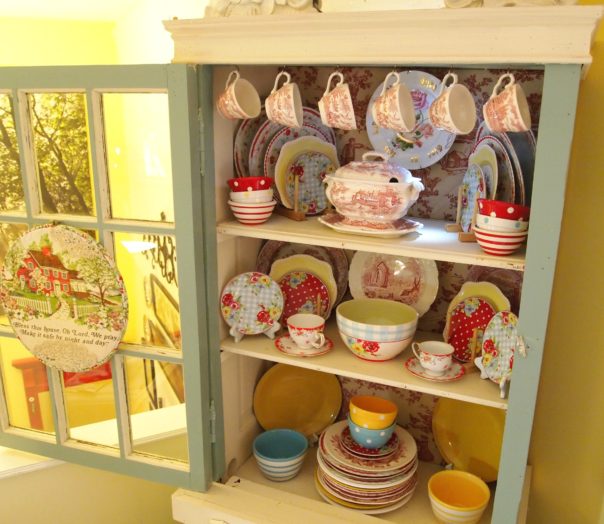 No rhyme or reason to this display of china – just pieces I love.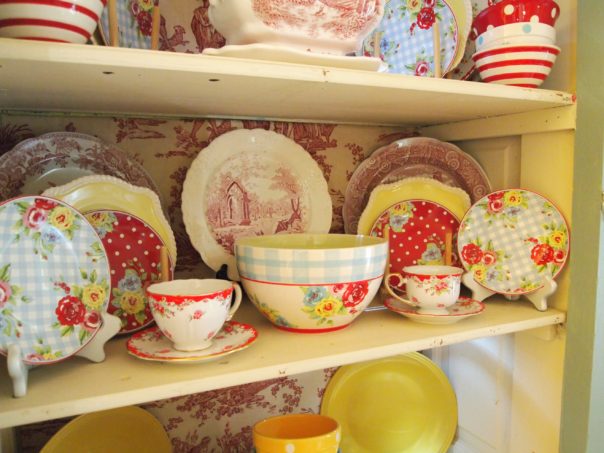 What can I say….color just makes me
h

a

p

p

y

!