Hi everyone! I wanted to show you a scrapbook paper wreath I made for a little neighbor get together before I pack it up!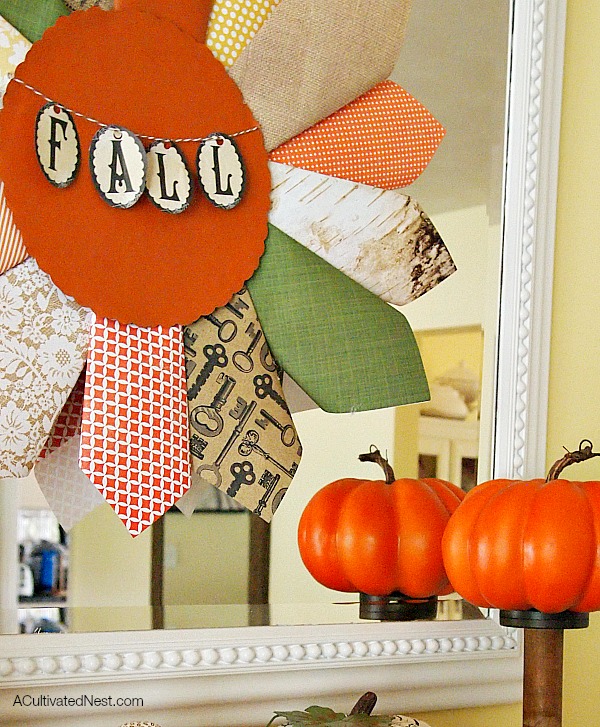 Disclosure: This post may contain affiliate links to Amazon and/or Etsy, which means that I may earn a small commission from some of the links in this post. Please see our Disclosure Page for more information.
Michael's had scrapbook paper on sale for 7 for $1.00! I always stock up when the price is low! Buying at the lowest possible price for future use works with not just food! 🙂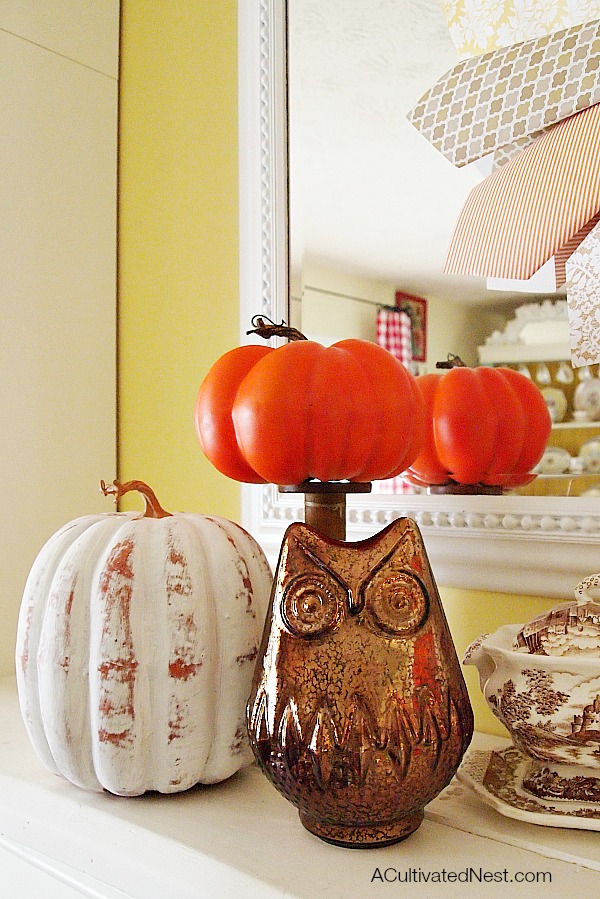 We had a few neighbors over to say goodbye before my house got piled high with boxes. So I broke out a bin of fall stuff since it's easy to put back.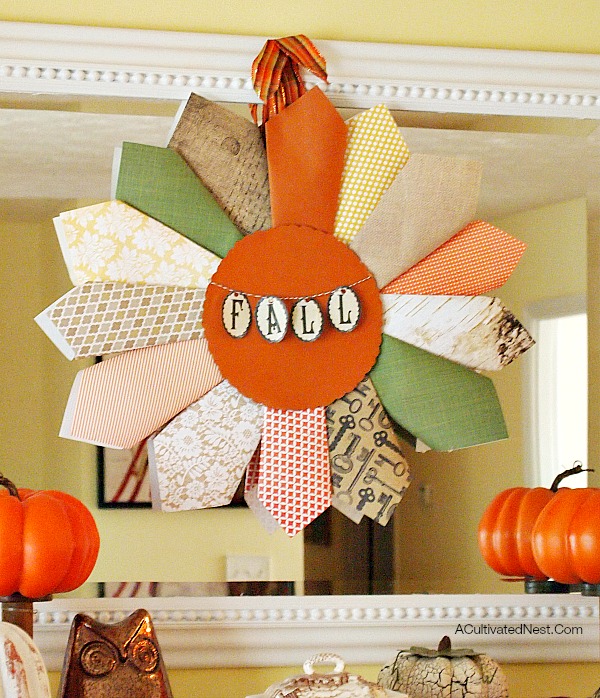 This wreath cost me less than $2 to make since the scrapbook paper was on sale and I had the other materials!
Moving Update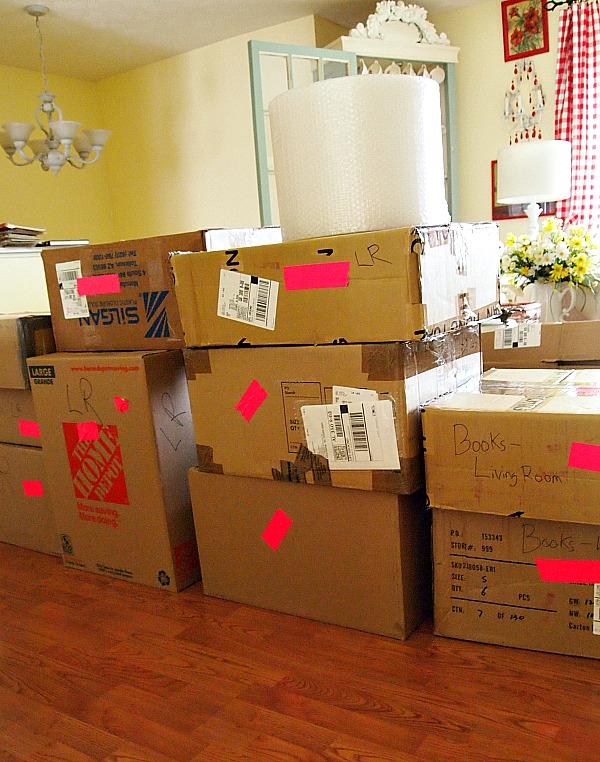 Our lease at our new house starts October 15th and our closing on this house is the 22nd. So we'll start to take a few things over every day (it's in another town about 20-30 minutes from here). But the mover's aren't coming until the day before closing.
Yes, we will be renting! The last time we rented was over 20 years ago. So I'm sure it will be an interesting adjustment (especially since I'm not allowed to paint) 🙂 . But we are looking forward to having a smaller house and yard and paying waaay less than our mortgage here. Plus if something stops working – it's not us that has to fix it. Did I tell you that our water heater gave out Labor Day Weekend and our inspection was Labor Day! Let's just say I will be very happy when everything is over!
We signed a one year lease so we've got the next year to decide what we want to do and where we want to go!
Any moving tips you'd like to share?  I am color coding the boxes so I hopefully won't have to tell the movers where to place the boxes when they unload.