My husband got me a new china cabinet for the dining room (I got to pick it out) for Mother's Day! I had few to choose from that needed painting but I really wasn't looking forward to adding one more thing to my to do list, so I was lucky to find one that someone had already painted.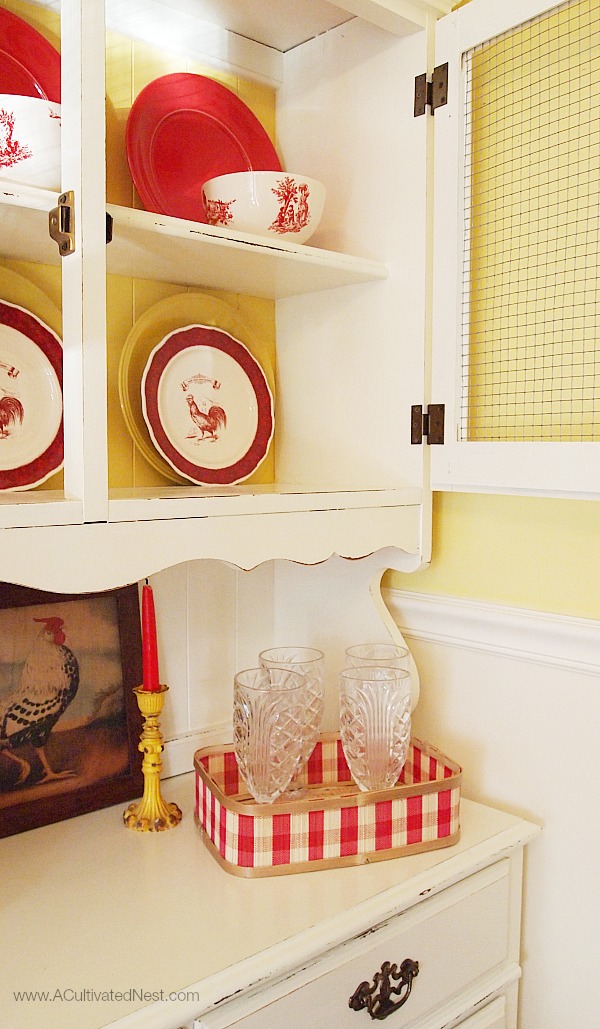 All I did was paint some of the beadboard backing yellow. I didn't spend a whole lot of time dressing it up – but I didn't want to show it to you empty (that wouldn't be fun 🙂 )!
Disclosure: This post may contain affiliate links to Amazon and/or Etsy, which means that I may earn a small commission from some of the links in this post. Please see our Disclosure Page for more information.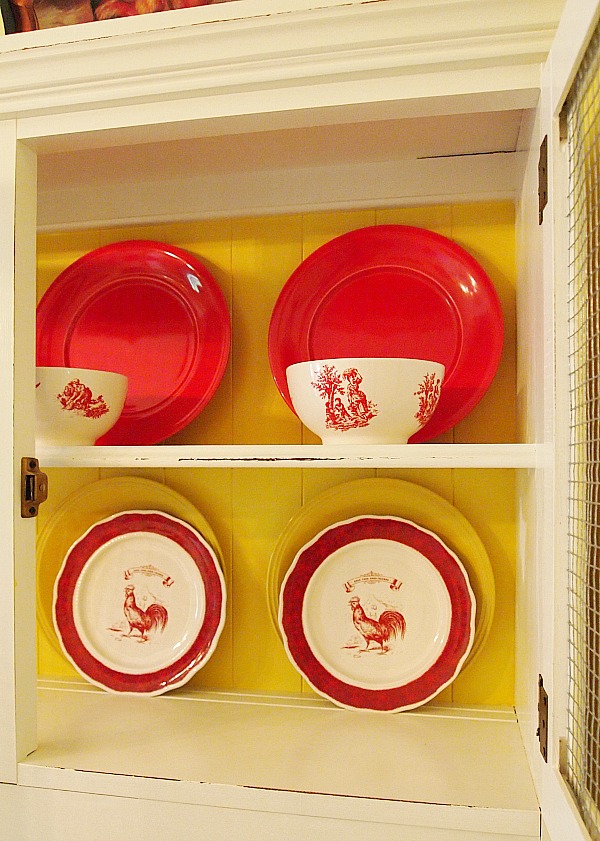 I used some Country Living plates and bowls that were purchased at K-Mart (I don't know if they still have them – I got them in 2009).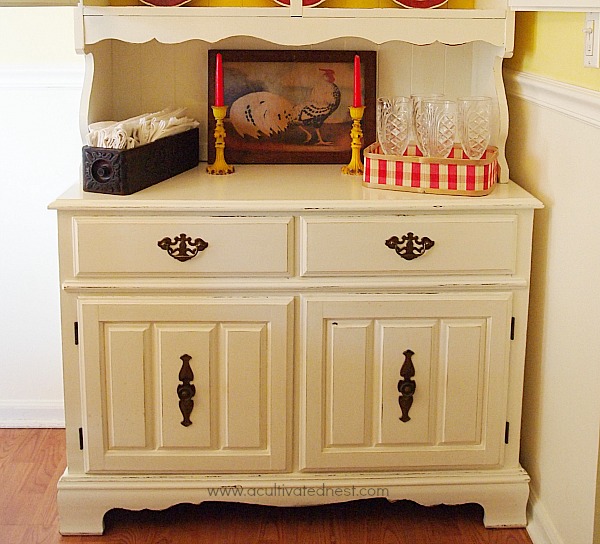 That's the rooster print I found at the thriftstore that I showed you here with my other thrifty finds.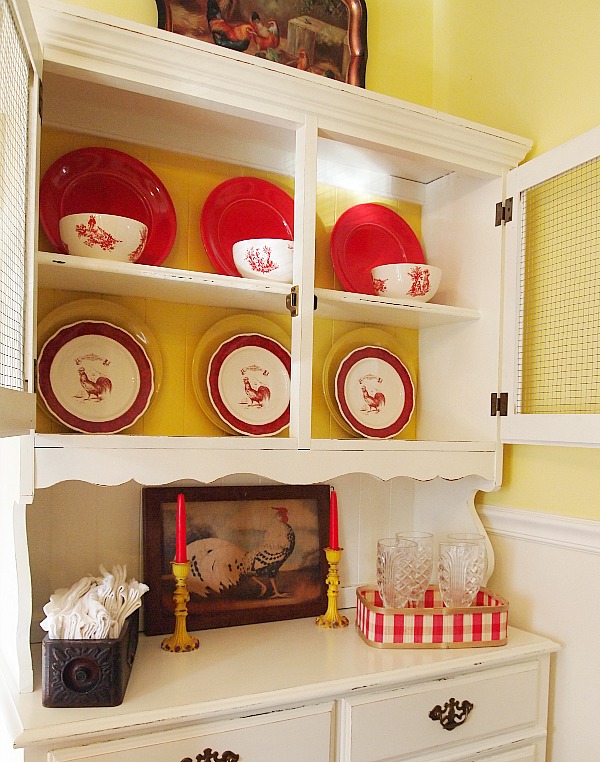 I love that each shelf in the top part of the cabinet has two grooves for plates!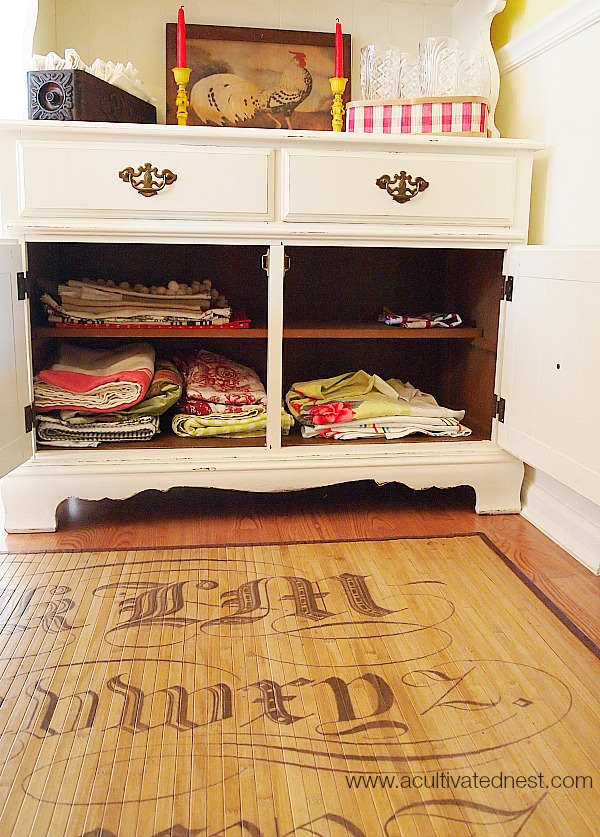 I used to have a black chest of drawers in this spot (which I gave to my daughter) and it held all my tablecloths, placemats, tablerunners and my collection of vintage silverware .  I went through my  "collection" and got rid of quite a few linens. But as you can see I have room to grow (love table linens!).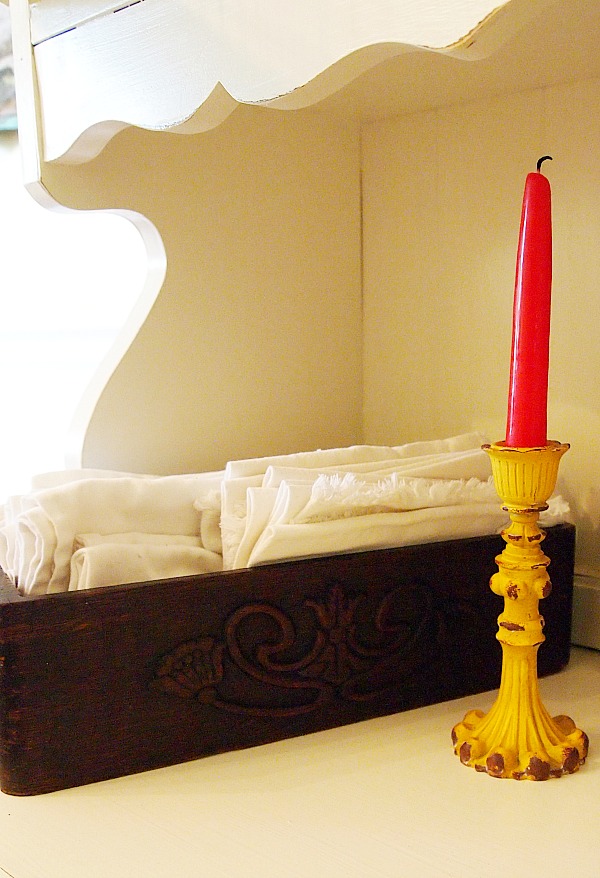 An old sewing machine drawer is holding our cloth napkins.  I put the placemats in one of the drawers but I think I'll move them down with the other linens.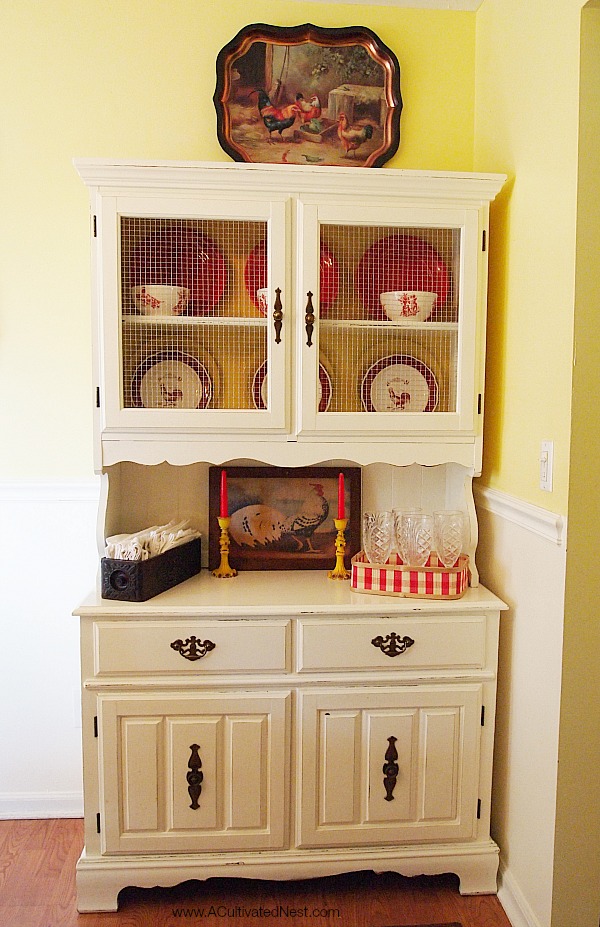 One of these days I'll probably paint the hardware or maybe replace it (like after we move).  It's the china cabinet I always wanted – it's so cottagey!  Which is the style that I like. I didn't want anything too formal. I also like it because it's not as deep as the one in the living room (which takes a huge amount of plates to make a display). So this one should be easier to change around!