I've been on an organizing mission all summer. Just little projects here and there. Nothing too involved or time consuming really. One area that was bugging me was the top of my dresser. I didn't take before photos but it was kind of messy! Anyway, I found the perfect little organizer and that of course led me to making a few more changes and now I have a whole new direction that I want to take this room (another domino effect)!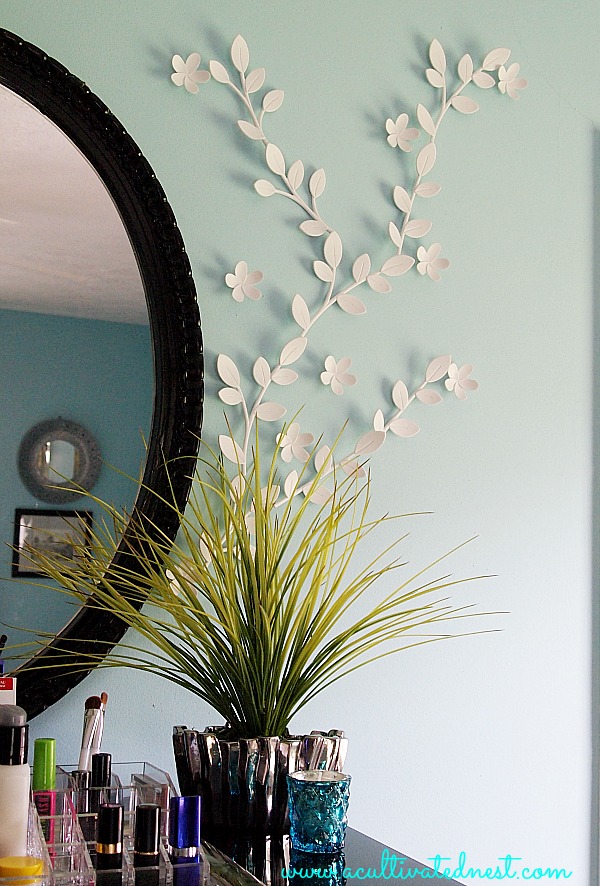 This is the organizer that I found and it's perfect for me right now. Love it!!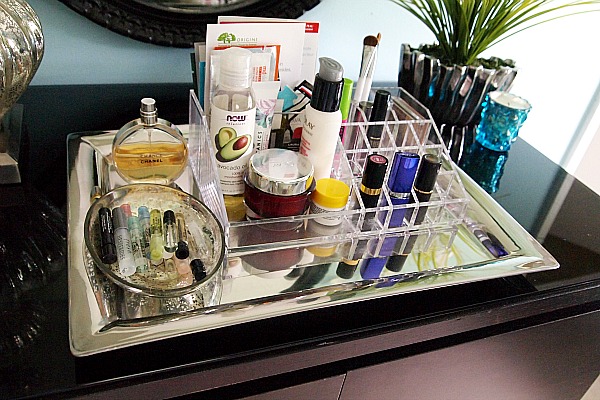 Disclosure: This post may contain affiliate links to Amazon and/or Etsy, which means that I may earn a small commission from some of the links in this post. Please see our Disclosure Page for more information.
It gives me a place to put all those little samples from Sephora that I get from ordering my husband's cologne through them. I have a place for my lipsticks, my one eye shadow case (I'm not a big makeup person – I'm more into skincare) and all the other little things I use. Plus I have room to grow. Now if you use more makeup than me this one will probably not work for you but I've seen tons of others at Target and the Container Store that are made for holding lots of makeup. The idea is to find a way organize and contain your makeup in a way that works for you.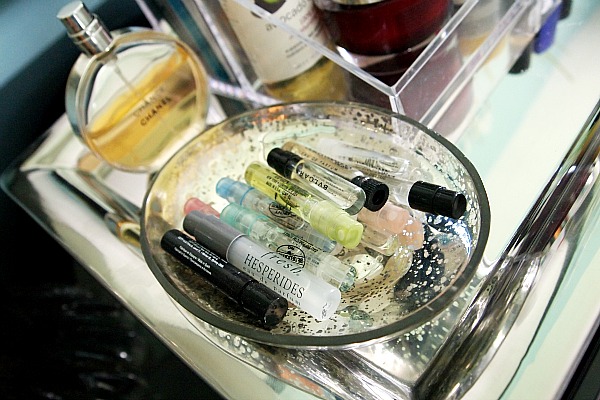 I put all the little perfume samples that I have in this little mercury glass dish to keep them contained and easy to grab.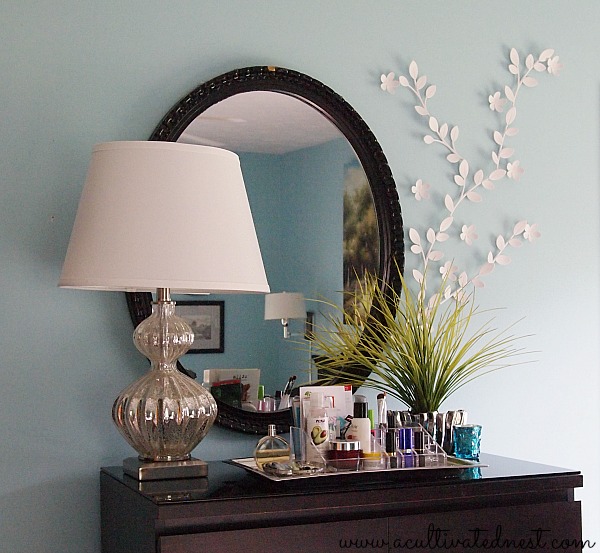 Our bedroom is done in mostly black and cream with robin's egg blue walls and I decided that it needs a bit of sparkle.  I replaced the lamp that was here with this mercury glass one that I already had. I sometimes use it in the living room at Christmas when I like to bring out all my mercury glass stuff. I'll be adding more touches of sparkle as I find them.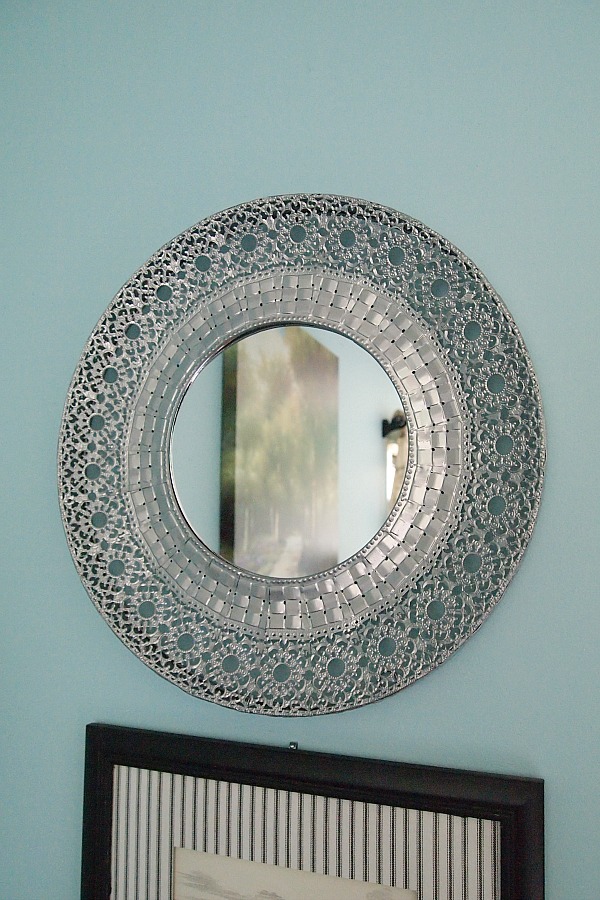 I also added this silver mirror from TJMaxx.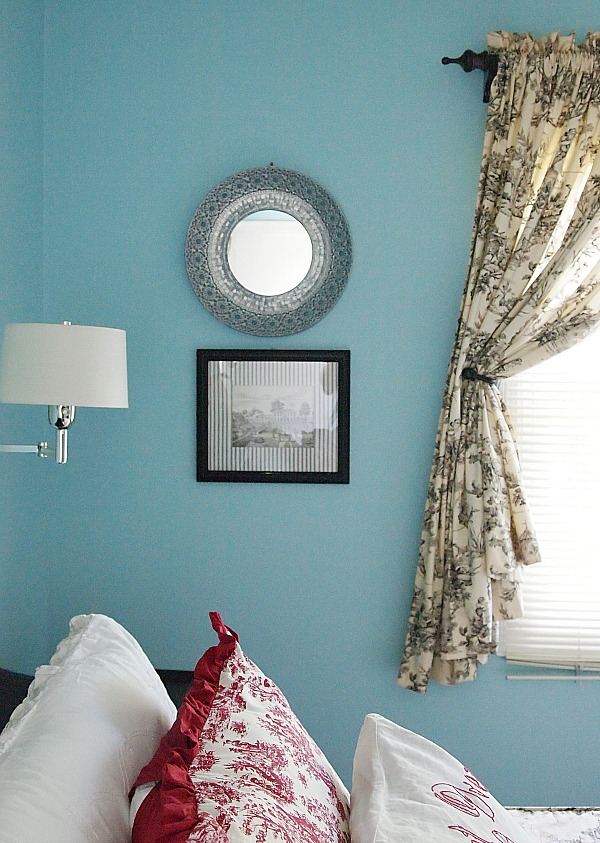 I like the bit of bling it brings to this wall!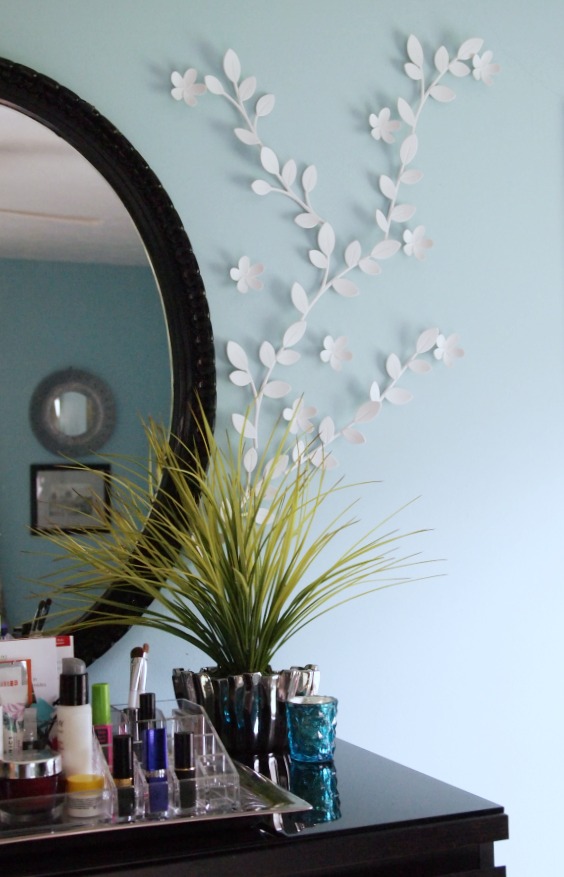 My dresser top looks so nice that my husband wants to re-organize his! Yay! Although that's going to be a bit of a challenge! 🙂