Beautiful Mini Cake Stand Craft.
There is so much to love about the holidays like spending time together, having lots of yummy food, and decorating. I will never get tired or bored with holiday crafting either. It's so much fun, and it's a great way to get the entire family involved. Make a cup of hot chocolate, break out a few crafting supplies, and it's bound to be a fabulous day. Take a look at how to make this Insanely Easy DIY Mini Cake Stand to decorate your home with for the holidays, or any time of year!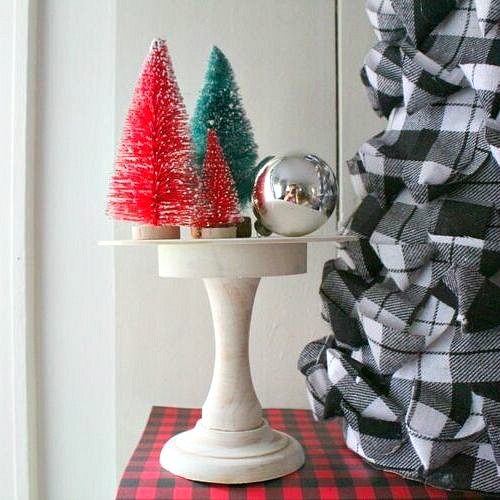 Disclosure: This post may contain affiliate links to Amazon and/or Etsy, which means that I may earn a small commission from some of the links in this post. Please see our Disclosure Page for more information.
When I made this DIY mini cake stand, I went in intending to use it for Christmas. However, you could easily use this to display your decor for other holidays and seasons, or for year-round knickknacks. No matter how you use it, it will be a conversation piece for sure!
Insanely Easy DIY Mini Cake Stand
Materials
wooden spindle
flat wooden circle
adhesive such as super glue or hot glue or wood glue
paint in choice of color (I used white from this set)
foam paint brush
decorative accessories for display
Note: We found the wooden spindle and the flat wooden circle we used at our local Michael's craft store. You can find similar pieces at most craft stores in the woodworking section.
Directions
1. Begin by standing the spindle upright, so the decorative portion is at the base.
2. Apply a generous amount of adhesive of choice to the top of the spindle. Make sure the adhesive is spread flat covering the whole surface.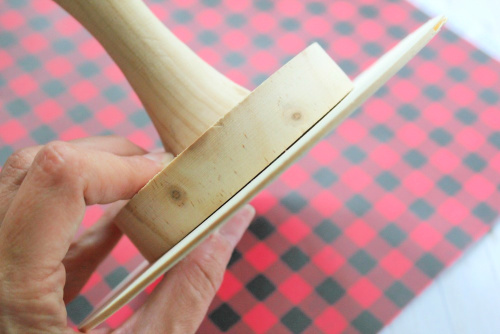 3. Press the wooden circle to the adhesive. Apply pressure and hold in place for several minutes.
4. Allow the adhesive to dry for a good 30 minutes prior to painting.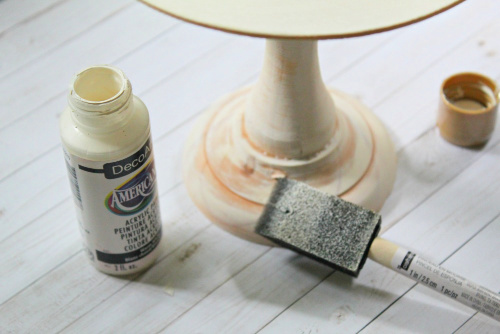 5. Apply paint to the stand in your choice of color. We used white and just gently dry brushed in on for a rustic look.
6. Wait at least 2 hours for the paint to fully dry before displaying items on the stand.
7. Once dry, your stand is now ready to be displayed. Change it out seasonally if you wish or use it to display small collections of your choice. Enjoy!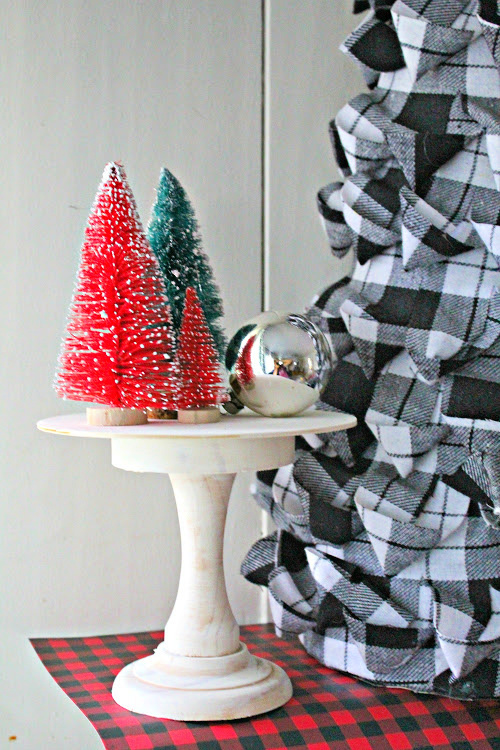 What's holiday decor do you want to display on your cake stand?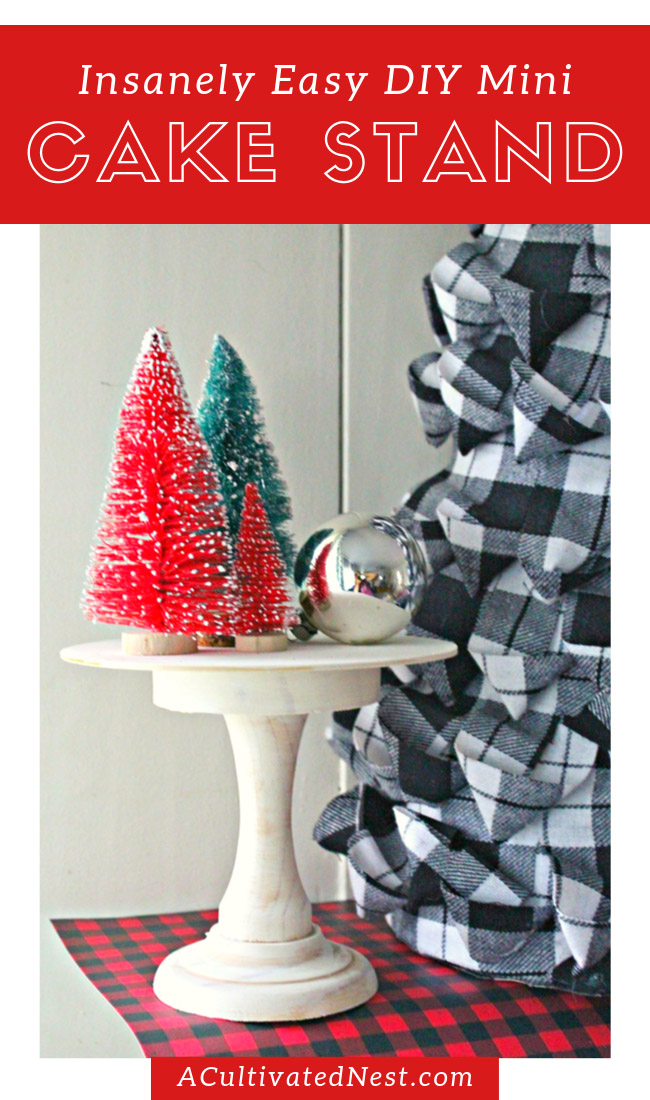 You might also be interested in: 20 DIY Plywood Furniture Ideas