Oh. My. Gosh. 2 coats of primer and 2 coats of paint with primer and I am done painting the living room! I have finally covered up that strange army green/gray/brown  paint. Thank goodness our landlord seems like a flexible guy and gave me permission to paint because I would not have been able to live with that original color!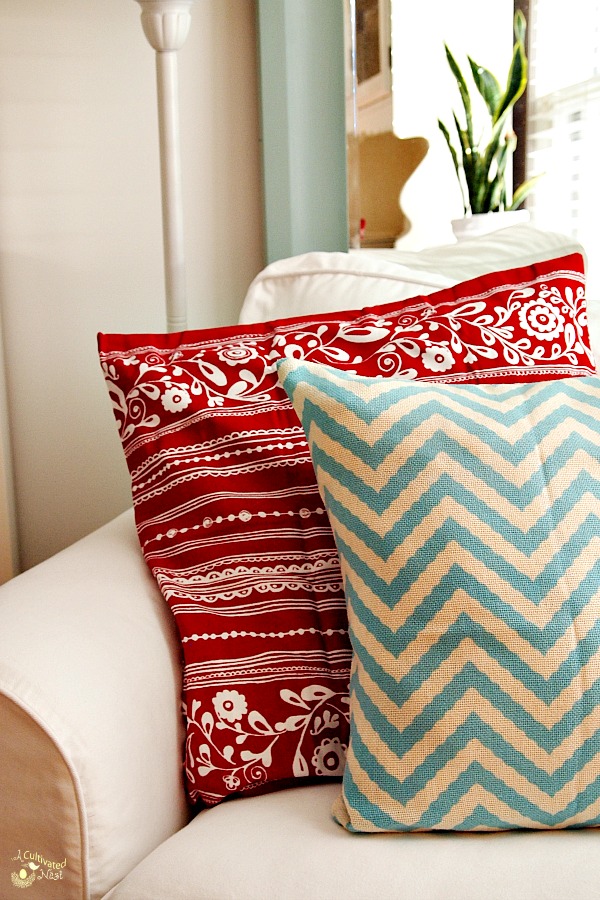 Disclosure: This post may contain affiliate links to Amazon and/or Etsy, which means that I may earn a small commission from some of the links in this post. Please see our Disclosure Page for more information.
I don't have anything else done in the living room but I wanted to show you how nice the walls look 🙂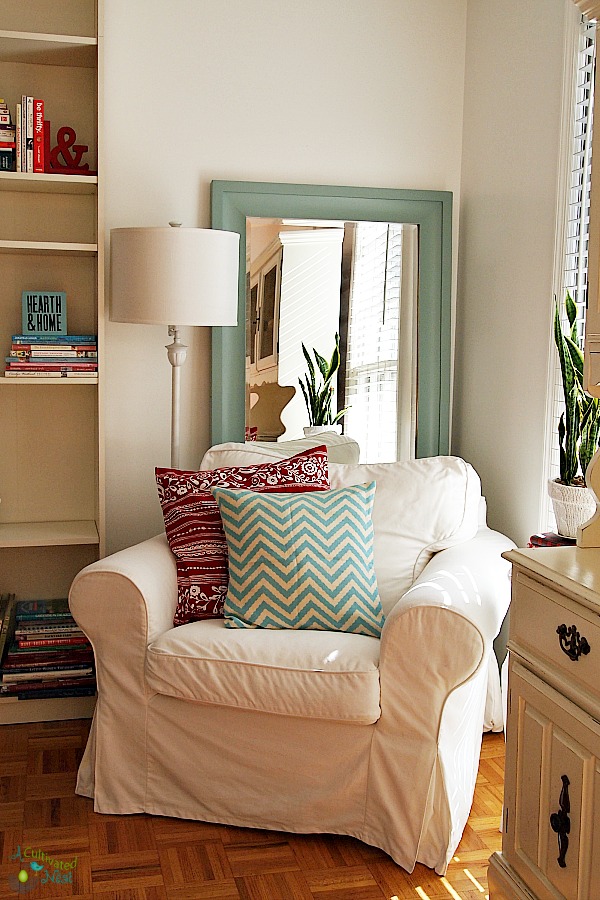 This is going to be my cozy reading area!  Love my squishy Ikea Ektorp Chair! I still have to hang the mirror, find an ottoman and I think I have a neat idea for the lampshade.  I don't have curtains yet (these are different style windows from our old house so I haven't been able to repurpose too many of my old window treatments).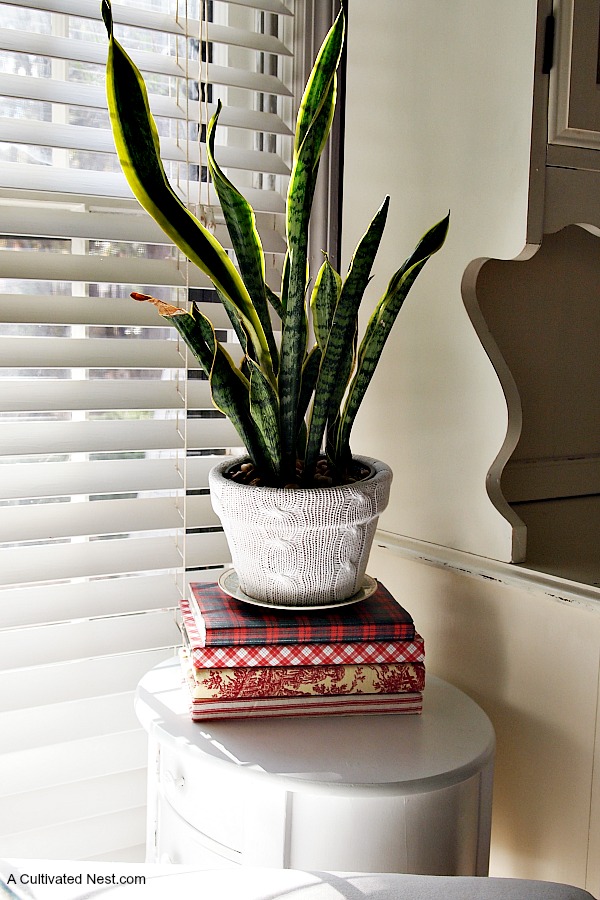 My china cabinet is empty. I just pulled out my boxes and boxes of china out of the back of the garage. I need to find my red and white Christmas transferware. I labeled all the boxes I packed but  my husband some people did not!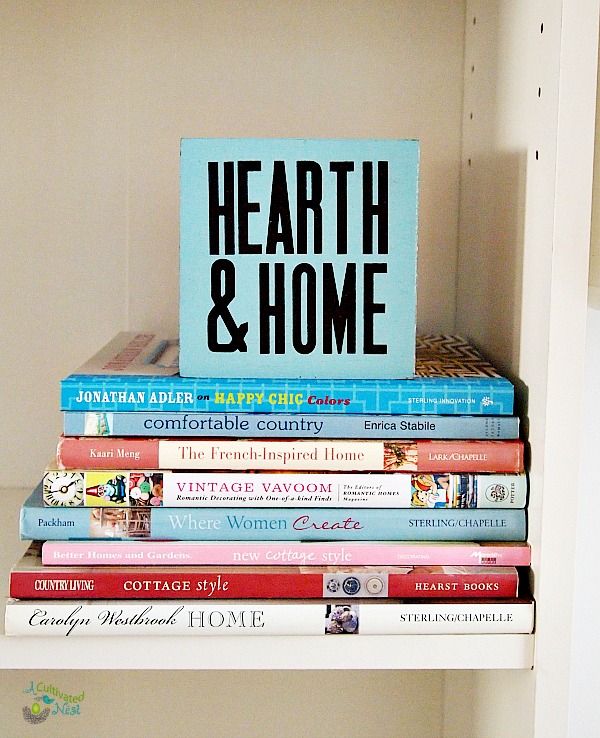 The books are on bookshelves but need to be arranged. I just unboxed them last week – couldn't deal with all the boxes being in the living room. I don't like disorder!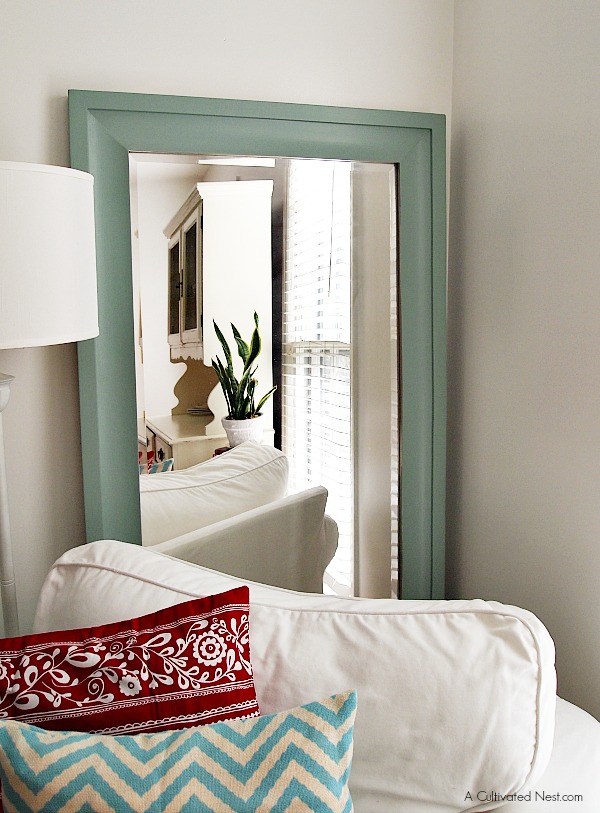 I'm so glad that big job is out of the way! Now I can concentrate on organizing and decorating our home!
Here's the color the walls were when we moved in. You can see why it took so many coats of paint. Going from dark to light is never easy!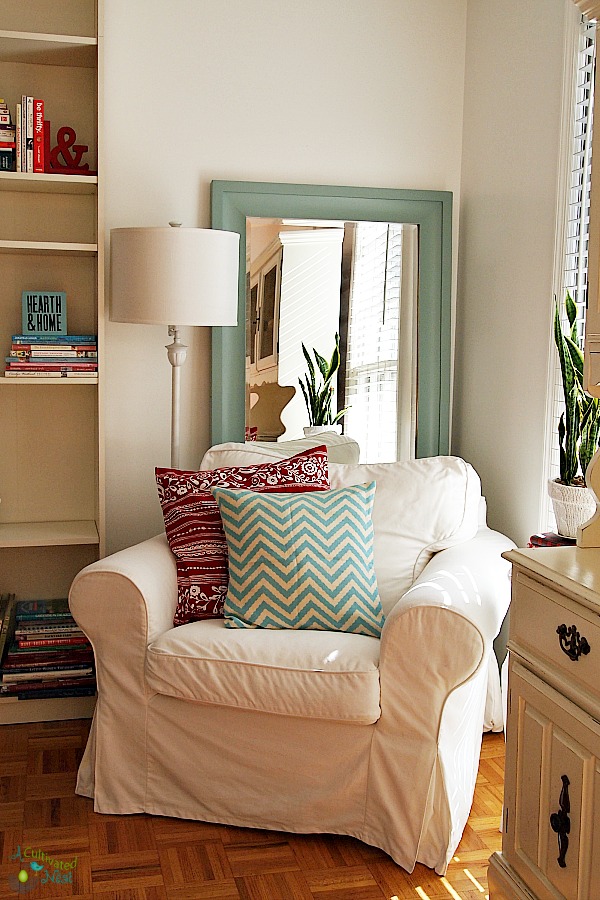 So glad I painted!