Time for Spring, which means all things need to be renewed and freshened up. Make sure your skin gets special treatment too with some frugal homemade beauty products. These Homemade Brown Sugar Scrub Bars are a great way to soften and scent the skin- leaving it glowing for hot weather clothes. Much like traditional body scrubs but in a more solid form, you use these in the shower to slough off dead skin, leaving behind a great smell and moisturizing oil that lasts all day long.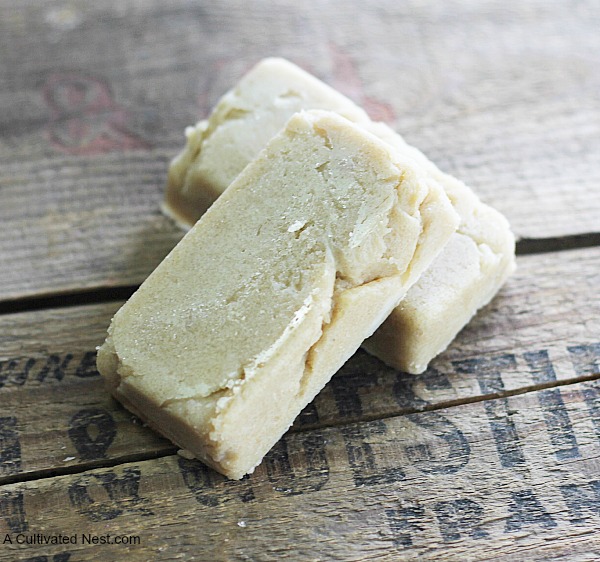 Disclosure: This post may contain affiliate links to Amazon and/or Etsy, which means that I may earn a small commission from some of the links in this post. Please see our Disclosure Page for more information.
Customize your scent by adding a complimentary essential oil or extract- I think that vanilla, coffee, hazelnut, almond, orange, and would all pair beautifully with the brown sugar.
Homemade Sugar Scrub Bars
Ingredients:
½ cup olive oil
1 ½ cups brown sugar
½ cup soap base (I used a goat's milk suspension soap base)
optional- 15-20 drops essential oil or extract to scent
Soap mold (a silicone mold works best- it makes for very easy removal of your finished product)
Directions:
1. Melt soap base in a pan over low heat, stirring frequently.
2. Mix in olive oil well, then remove from heat.
3. Allow pan to cool for 5 minutes before stirring in brown sugar and essential oils if any, if you add sugar when mixture is hot it will dissolve and you will lose the exfoliating factor.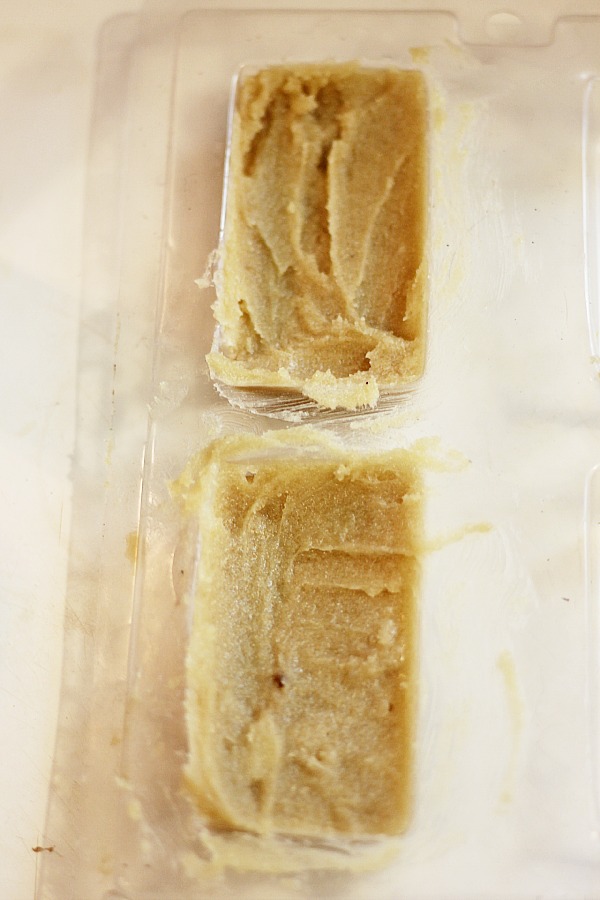 4. Pour mixture into mold and allow to set until hard, I like to leave it for at least a couple hours to set even though it is firm before that.
5. Remove from mold and place in a container in a cool, dark place.
6. To use: Scrub over dry areas just like a bar of soap- elbows, knees, shoulders, arms, legs, etc.. Rinse off well.
7. Place bar out of direct line of spray to make it last longer.
These are a lovely spa treat for yourself or to gift to family and friends- think Mother's Day, housewarmings, bridal showers, and teacher gifts.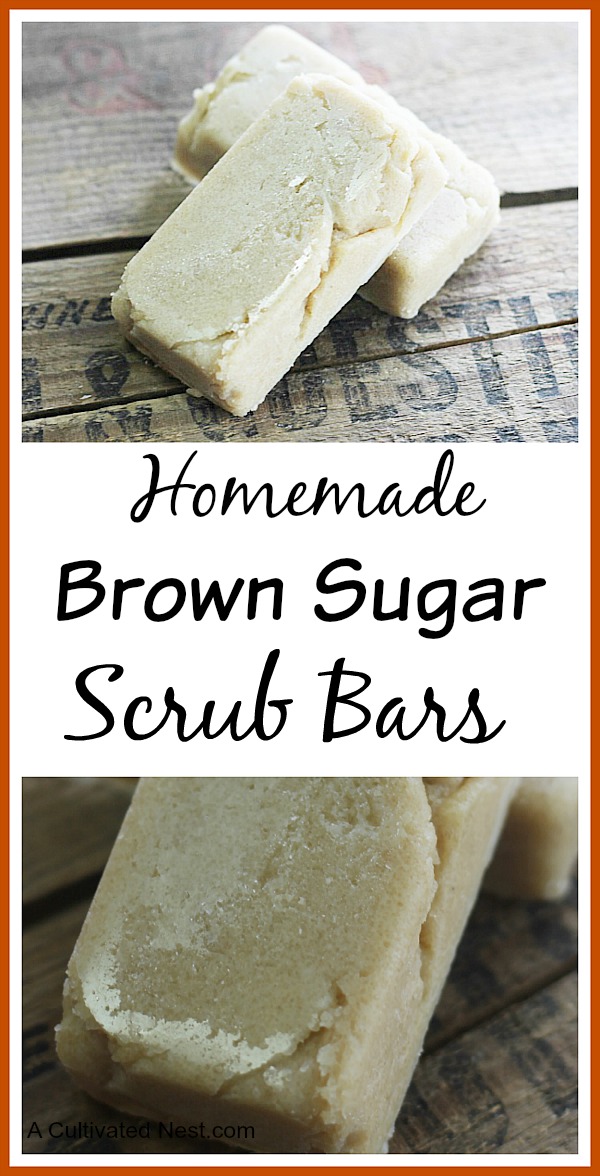 About Jody: I am a Florida girl through and through living the semi-country, small town life.  I am making my way through it with my amazing hubby, 2 beautiful kids, 2 of the best Dachshunds to ever walk the face of the earth, massive amounts of coffee and a whole lot of Jesus.  I homeschool, craft, cook, scrapbook, garden, raid the thrift shops, snap 1,000's of photos, and read when I can grab a spare minute (which is rare). You can find me blogging at Simply Southern Sunshine.