How to Paint Your Floor.
I love paint. It's pretty much the perfect way to update anything on a budget. And it's so easy to use! But did you know that it's possible to paint your floors? And you don't just have to paint them single colors, you can be really creative and use stencils and patterns too! You can even make it look like you have a rug, when it's just painted on! So if you want to update your home's floors on a budget, check out these 20 Gorgeous DIY Painted Floor Ideas!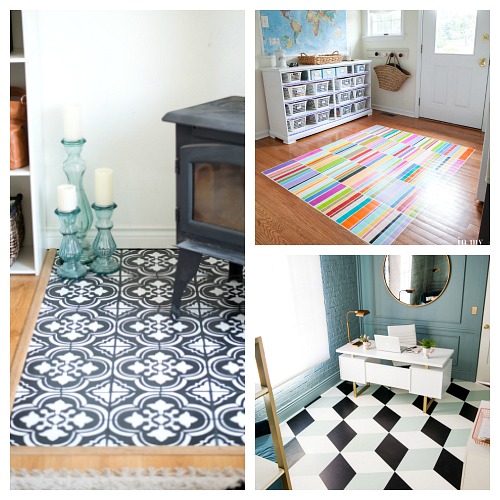 Disclosure: This post may contain affiliate links to Amazon and/or Etsy, which means that I may earn a small commission from some of the links in this post. Please see our Disclosure Page for more information.
You can paint all kinds of floors- linoleum, hardwood, concrete, vinyl, tile, etc. Depending on the room, you may just want to paint the floor a single color, or go with a simple pattern. Or you can get an intricate stencil and make a gorgeously detailed design! There are so many possibilities!
If this sounds like something you'd like to try, head on over to Amazon to check out all the gorgeous (and affordable) floor stencils you could use to add pretty designs to your floor! And don't forget the polyurethane to seal and protect your paint job!
20 Gorgeous DIY Painted Floor Ideas
There are so many gorgeous DIY painted floor ideas out there! These painted floor tutorials will tell you all you need to know about painting whatever type of floor you have, and how to handle intricate designs with stencils. Get ready to be inspired!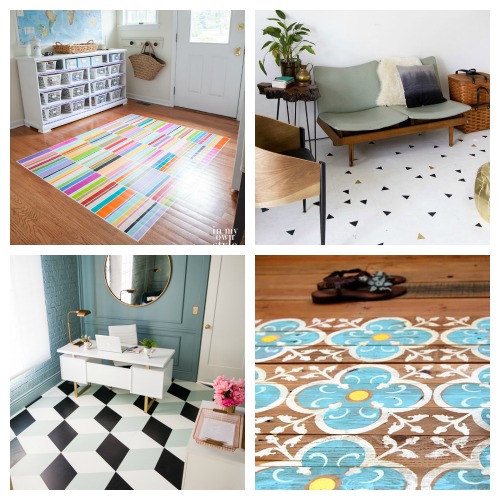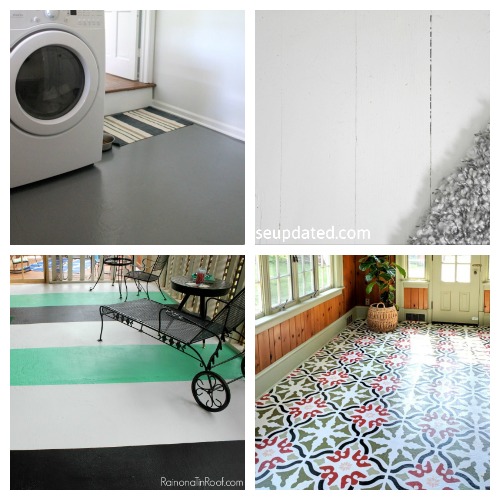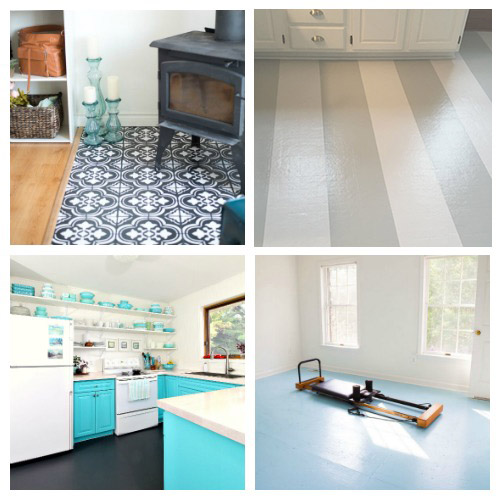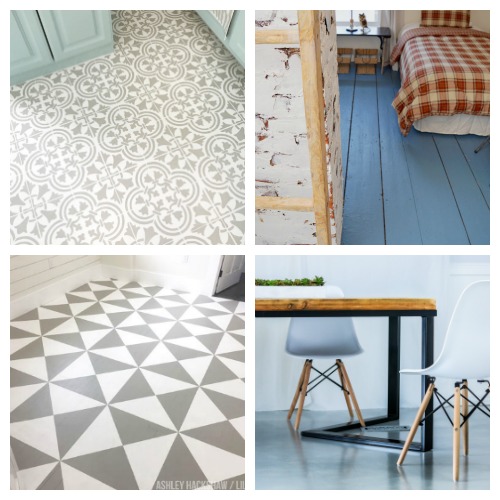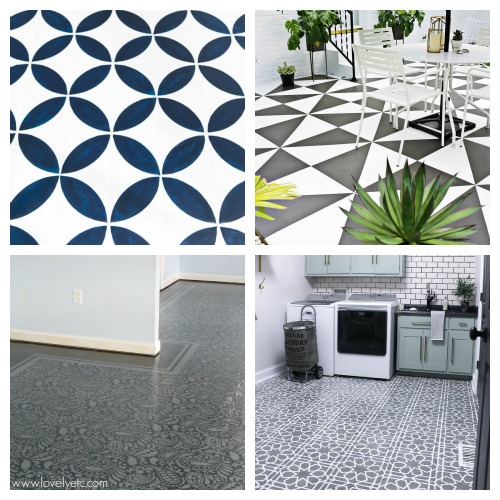 In what room do you want to try painting your floors?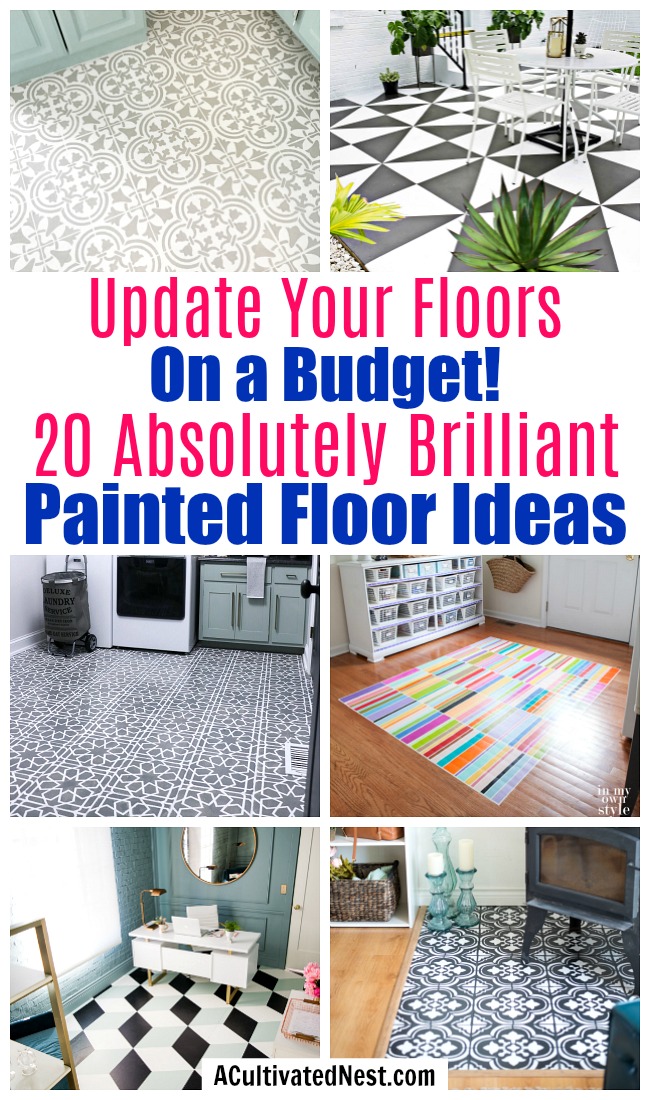 You might also be interested in: Beautiful Painted Stair Ideas