Do you use a planner? I remember that I used to be very dedicated to my planner when I was in school, then I stopped using it. But a couple months ago I really got into using a planner again! Just like when I was in school, my planner helps me keep my life organized day by day, week by week, and month by month. The fact that I can print out free or inexpensive stickers to use in it is a big plus in my opinion! Because now I don't have to consistently decipher my scribbles, I can just look at all my pretty stickers for a quick overview of my week! For all you fellow planner users out there, here are two sheets of Free Printable Finance Planner Stickers! One is a pay day reminder and the other is a reminder to contribute to your savings.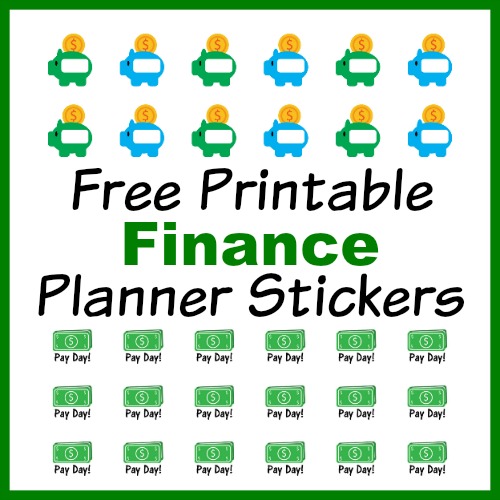 Disclosure: This post may contain affiliate links to Amazon and/or Etsy, which means that I may earn a small commission from some of the links in this post. Please see our Disclosure Page for more information.
At first it may seem silly to use finance planner stickers like these. After all, it's just as easy to write down "Pay day" or "Contribute to savings." But I learned a long time ago, when it comes to things like organization and finances, the more colorful and fun you can make the experience, the more successful you'll be with it. Having to put some of your money away into savings isn't necessarily fun, but you'll be less likely to procrastinate and/or forget if you have a cute piggy bank sticker in your planner to remind you!
Free Printable Finance Planner Stickers
If you've never heard of printable stickers before, the process of printing them is quite easy. All you need is a PDF or JPG sticker sheet, printable sticker paper (which you can find on Amazon), and your home printer. Follow the paper's instructions, print out your stickers, then cut them out with scissors or an X-ACTO knife. Then they're ready to use! It's really that easy, which is why so many planner users choose to find printable planner stickers online, rather than buying pricey stickers from planner companies. And when you look online you can find way more types of stickers to use! There's never anything wrong with variety!
The following pay day and savings reminders each come as an  8.5 x 11″ PDF page. The pay day stickers fit within a .75″ square. The piggy bank savings reminder sticker has space for you to write how much you want to save. It fits within a 1″ square.  These should fit in most brands of planners, like the popular Erin Condren LifePlanner and MAMBI Happy Planner.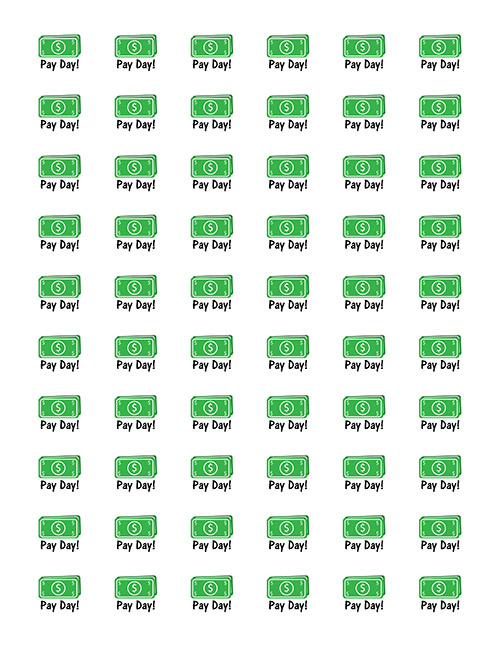 Download the Free Printable Pay Day Stickers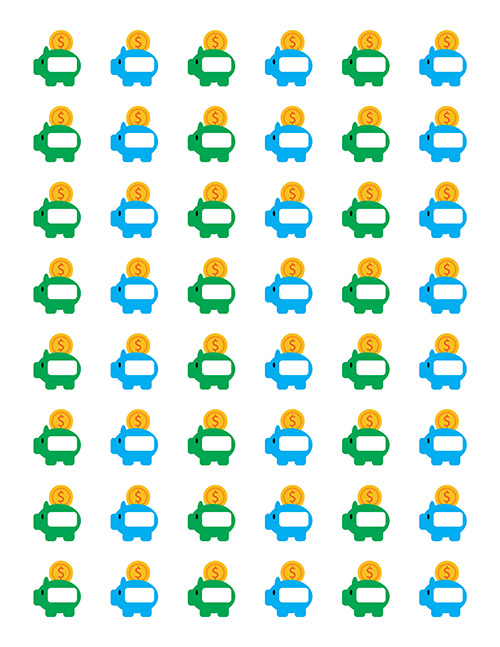 Download the Free Printable Savings Piggy Bank Stickers
Want more printable planner stickers? Check out the cute stickers from the Digital Download Shop on Etsy (affiliate link)!
Do you use a planner? And if so, have you ever used printable stickers before?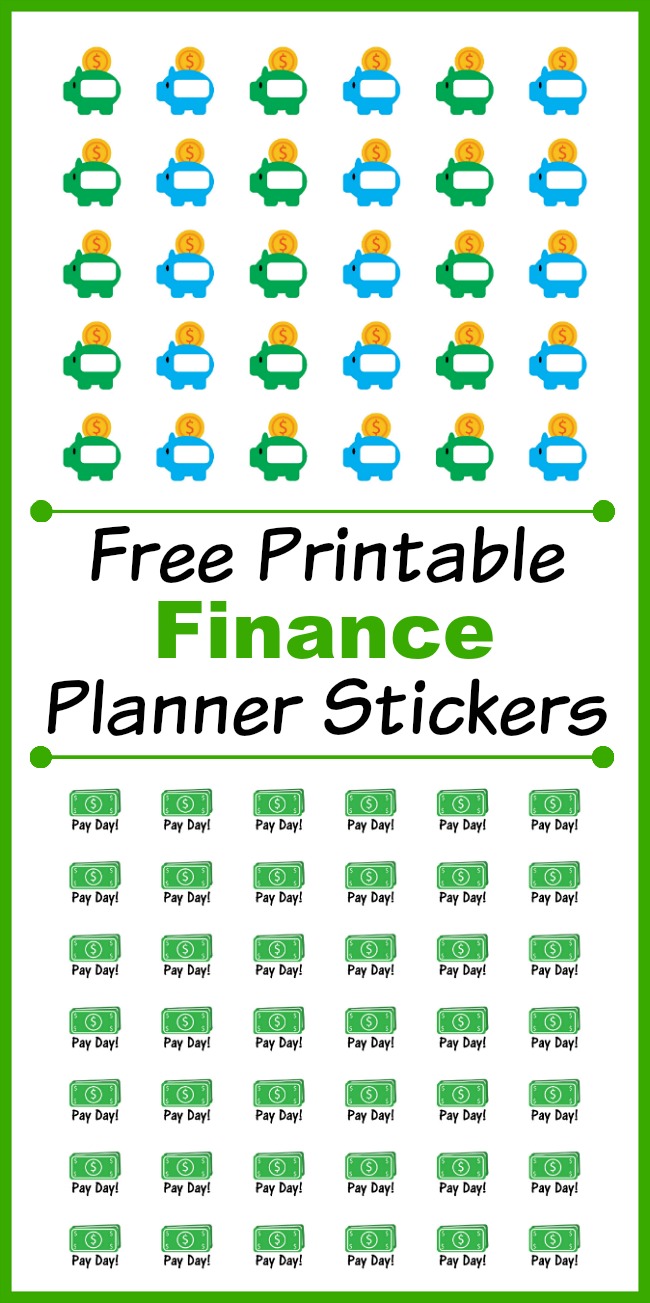 This post contains affiliate links to Amazon and Etsy. Please see our Disclosure Page for more information, and thanks for supporting this site!
You might also be interested in: