Easter is right around the corner! Which means you may be scrambling to find something to keep the kids busy during your last-minute preparations. A fun and easy way to make sure the kids don't get into trouble on Easter is by handing them a ball of this homemade Edible Easter Play Dough! It's sparkly, colorful, and 100% edible! It also makes a great DIY Easter basket gift!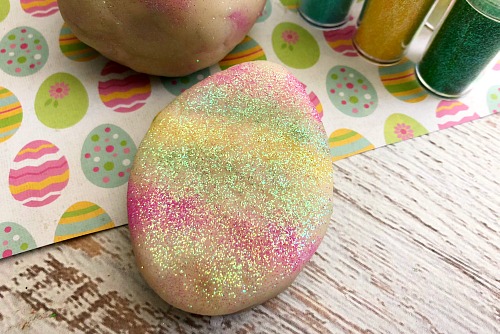 Disclosure: This post may contain affiliate links to Amazon and/or Etsy, which means that I may earn a small commission from some of the links in this post. Please see our Disclosure Page for more information.
Doesn't this look like a lot of fun to make clay models out of? My kids especially liked the way the glitter makes the dough shimmery! And since the glitter is edible, this play dough is completely safe to eat (making it perfect for little kids that can't help but taste their creations!).
Edible Easter Play Dough
Materials
1/2 cup flour
1/2 cup water
1/4 cup salt
1 Tablespoon vegetable oil
1 teaspoon cream of tartar
Edible glitter in several colors (I used pink, yellow, green, white, and blue glitter)
Craft glitter (optional)
Directions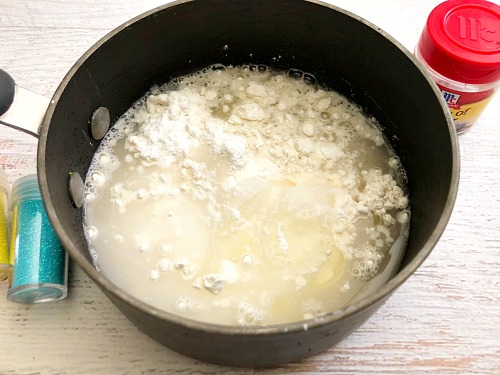 1. In a small pot, combine your flour, water, salt, vegetable oil, and cream of tartar and mix well.
2. Cook your dough in a small pot on the stove top on medium heat for just a couple minutes. Stir constantly until you have a play dough like consistency.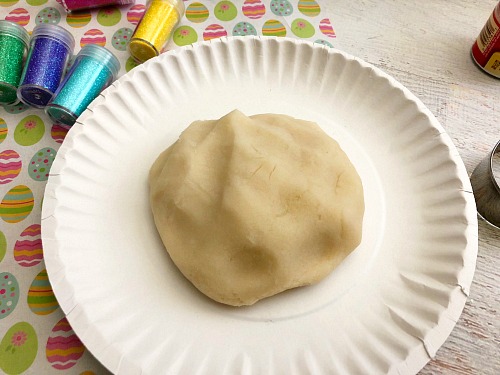 3. Carefully remove the dough from the pot (it will be hot- it's okay to wait a bit if it's initially too hot to touch).
4. Once it cools down, roll it into a ball and press it down.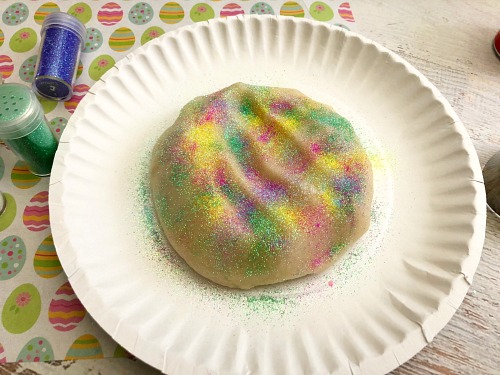 5. Top with edible glitter and roll in into a ball and press it flat again.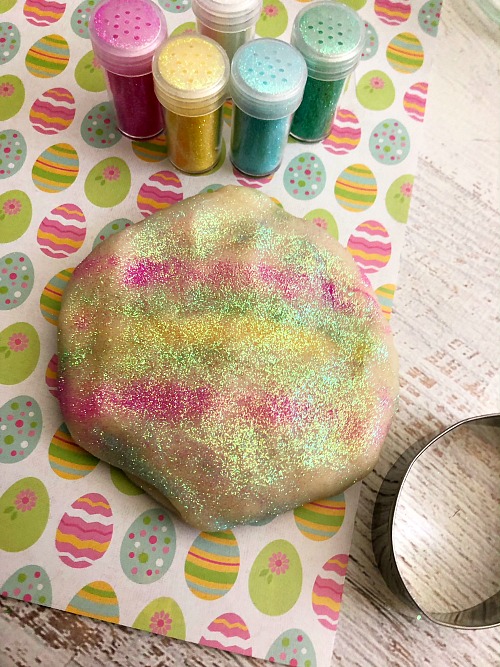 6. Sprinkle your dough with more edible glitter in a pattern like stripes. I chose to add some craft glitter to my dough, since my kids are old enough that they won't eat it, and I wanted it to be more sparkly, but this is optional.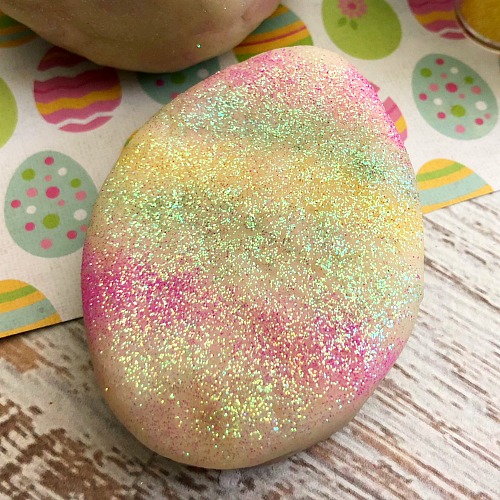 7. Use a egg cookie cutter to cut out Easter eggs shaped dough.
Then just hand the Easter play dough to the kids, and watch them have fun! Or leave them to it, and enjoy finishing your Easter dinner preparations in peace.
What was your favorite part about Easter as a kid?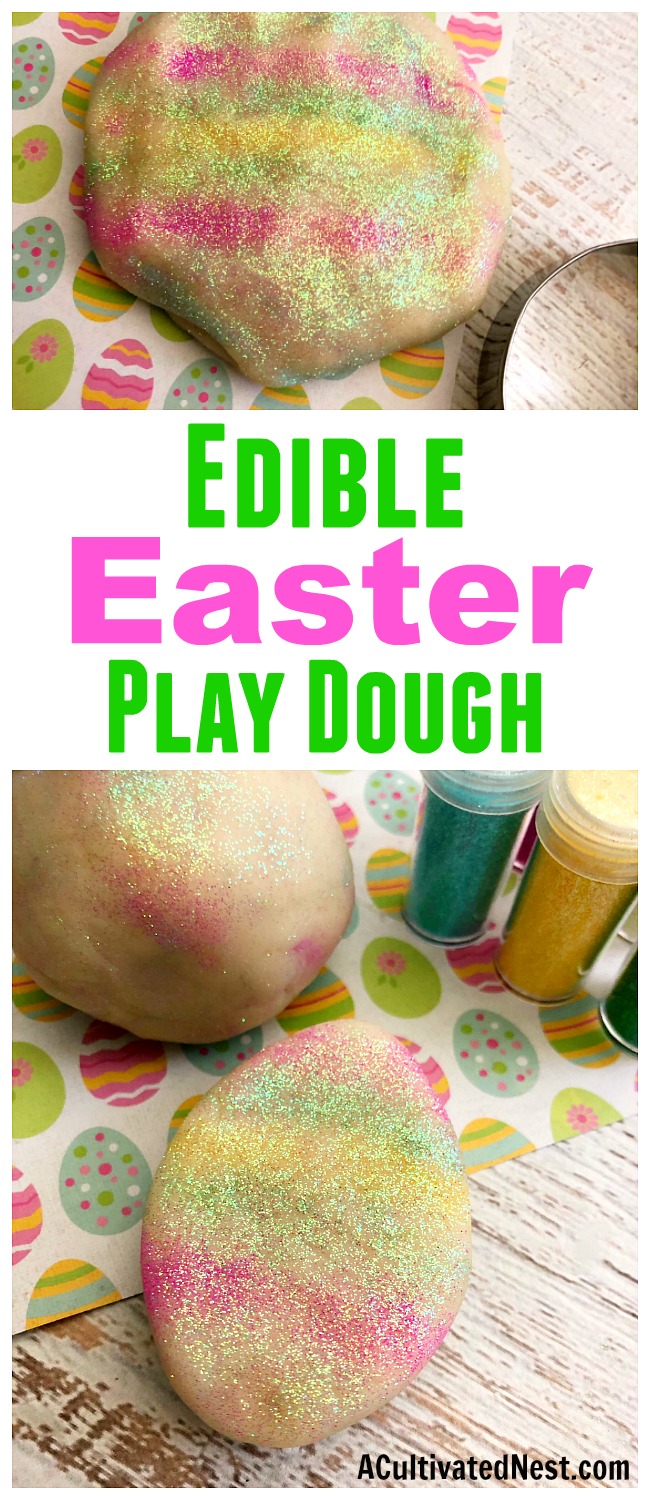 You might also be interested in: Cute and Colorful DIY Bunny Crayons