Refreshing Homemade Cocktails for Summer.
Ready to sip your way through summer? Dive into these easy summer cocktails that are guaranteed to make your taste buds jump for joy. From fruity spritzers to tropical margaritas, we've got the perfect recipes to keep you cool and refreshed all season long. Whether you're hosting a backyard bash or lounging by the pool, these 32 Easy and Delicious Summer Cocktails are a breeze to whip up and bursting with flavors that capture the essence of summer.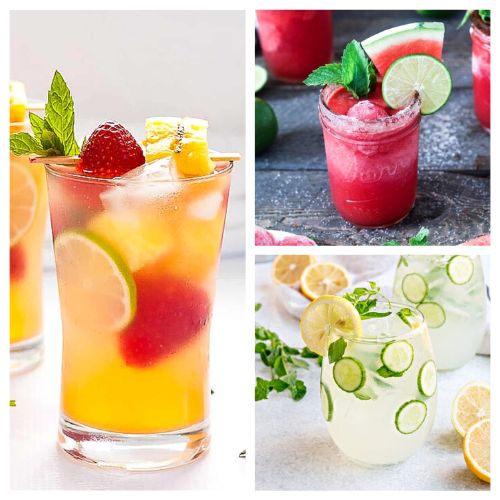 Disclosure: This post may contain affiliate links to Amazon and/or Etsy, which means that I may earn a small commission from some of the links in this post. Please see our Disclosure Page for more information.
There are so many refreshing and easy drinks you can make for your summer get-togethers, or just to help you beat the summer heat. Plus, remember than any cocktail can be converted into a mocktail. I share some tips on how to do that below.
32 Easy and Delicious Summer Cocktails
As the temperature rises and the sun shines bright, there's no better way to embrace the spirit of summer than with a refreshing cocktail in hand. Elevate your summer experience with these delightful drinks that capture the essence of the sunny season!
And if you don't drink alcohol, or need a family-friendly alternative, don't feel that you have to skip these recipes. Any cocktail can be converted into a mocktail if you know some general tips for replacing the alcohol in the recipe:
Clear spirits like vodka, gin, and white rum: These spirits are relatively neutral in flavor, so you can often replace them with a combination of non-alcoholic options like flavored syrups, fruit juices, or sparkling water. For example, swap vodka with a blend of fruit juices or replace gin with herbal-infused tea or flavored sparkling water.
Dark spirits like whiskey, bourbon, and dark rum: These spirits often have more complex flavors and can be challenging to replicate precisely. However, you can experiment with non-alcoholic alternatives like flavored extracts, non-alcoholic whiskey or bourbon substitutes, or a combination of strong brewed tea, spices, and sweeteners to capture some of the richness and depth.
Liqueurs and fortified wines: Liqueurs and fortified wines contribute unique flavors to cocktails. Consider using non-alcoholic versions or flavor extracts that mimic their taste. For example, swap amaretto liqueur with almond syrup, or use non-alcoholic vermouth in place of the fortified wine.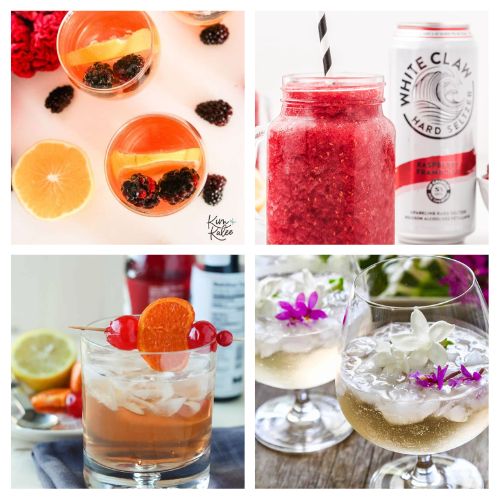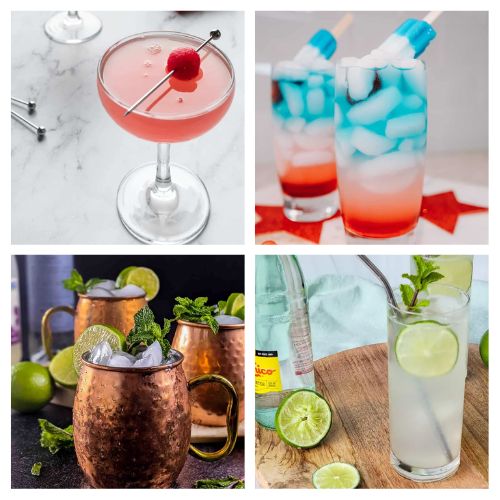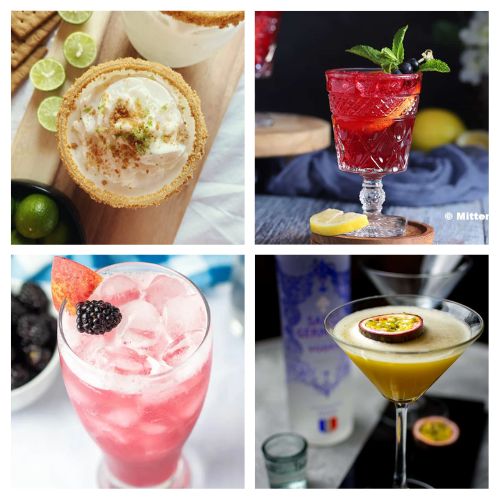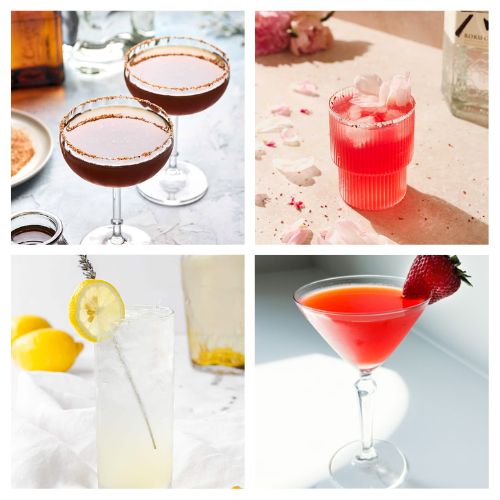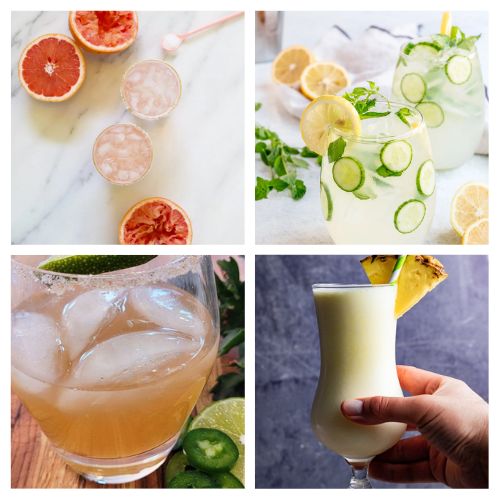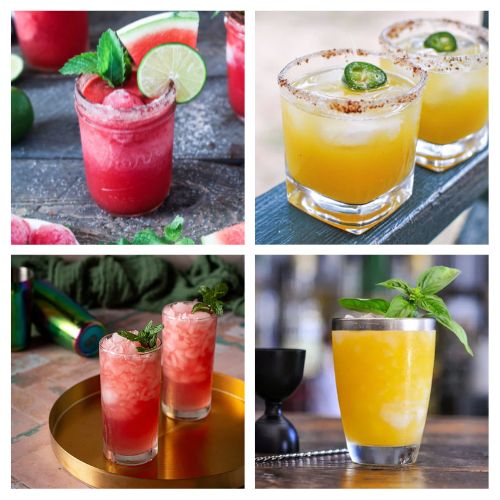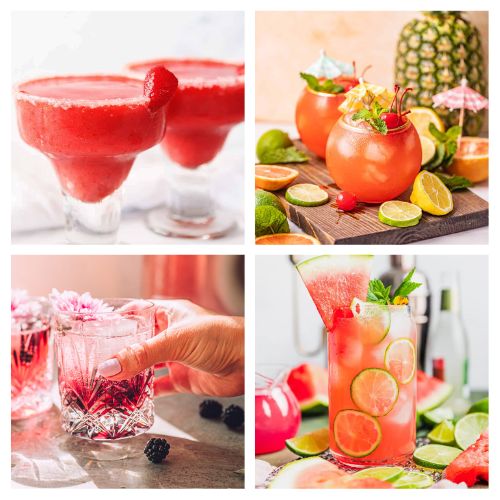 Which of these delicious summer cocktail recipes do you want to try first?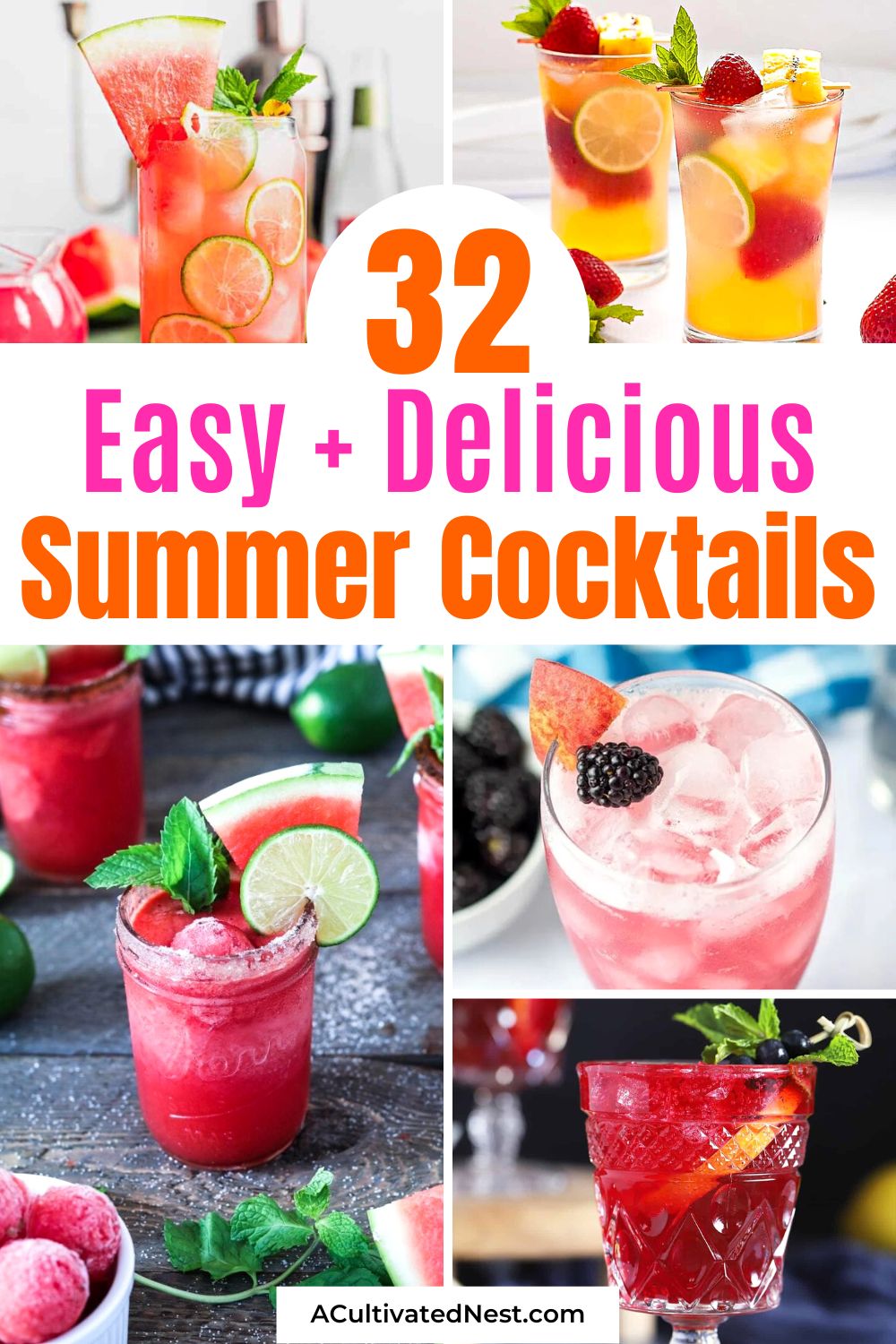 You might also be interested in: 24 Easy Summer Smoothie Recipes to Try