This is an amazing and simple way to set up a new garden bed or even to have a little garden if you don't have much space.  Gardening in a bag of soil is not a new idea (I've seen people plant vegetables in a bag of dirt) but I've never seen it used in such large scale.  Gardening in a bag of topsoil makes setting up a new garden bed so quick and easy!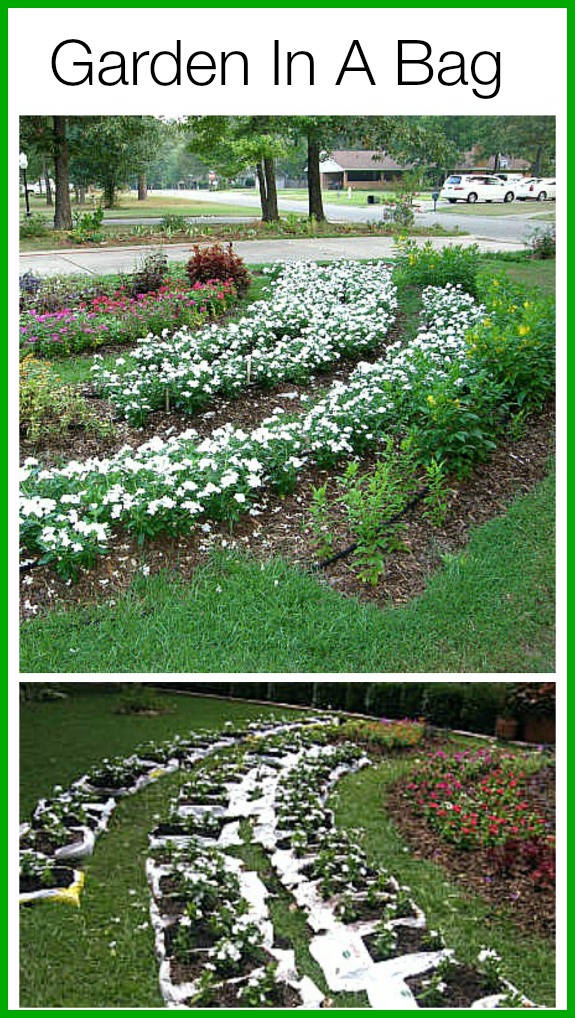 Disclosure: This post may contain affiliate links to Amazon and/or Etsy, which means that I may earn a small commission from some of the links in this post. Please see our Disclosure Page for more information.
I would definitely give this a try if I was setting up a new annual bed (at the very least the grass under the bags would be killed and the following season you could plant in the ground if you want). This is a great no-dig garden!
Supplies:
Bedding plants
Bags of topsoil or potting mix
Fertilizer
Mulch
Directions:
Go here  or here to see the full instructions of how to plant in a bag (one is the original tutorial and one is a follow up)
Have a great weekend!