Hi  everyone!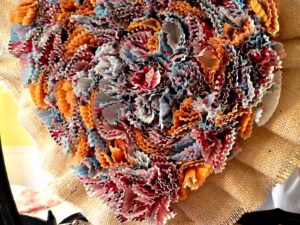 Disclosure: This post may contain affiliate links to Amazon and/or Etsy, which means that I may earn a small commission from some of the links in this post. Please see our Disclosure Page for more information.
I decided I wanted a new wreath for Valentine's Day and really couldn't see spending any money on one as I have a  small plastic bin of Valentine decorations already (it's one day – how many decorations do you need :)!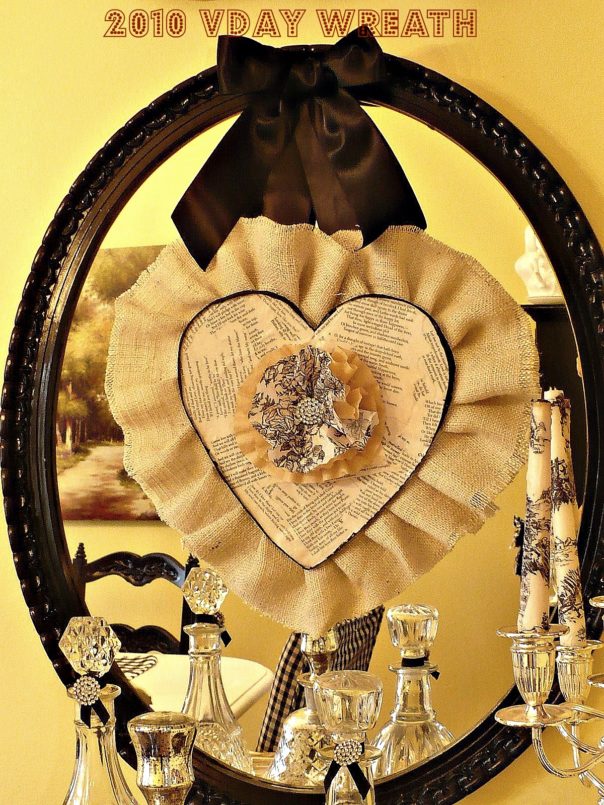 So I decided to remake that wreath above which I made last year. I had a bunch of cupcake liners that I got from Michael's and decided to incorporate them somehow.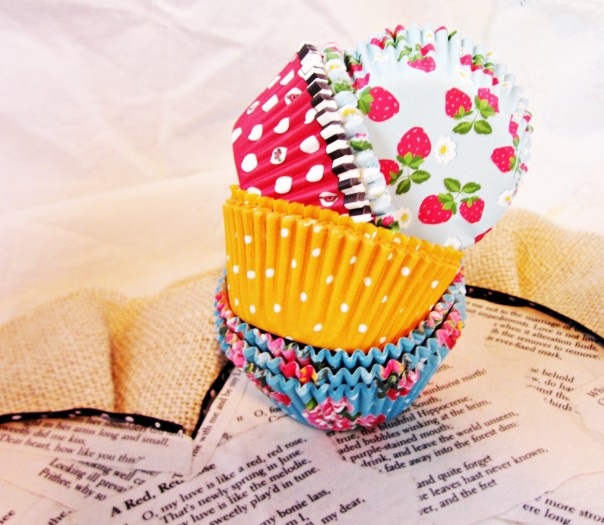 The red and white polka dot Mary Engelbreit liners were 30 cents! The rest are from the dollar spot at Michael's.
Go ( here ) for the tutorial on the burlap Valentine wreath which is the basis for this cupcake liner Valentine wreath.
It's not complicated! Basically it's just heart shape cut out of foam core  (or you could use a cereal box etc). I took the center coffee filter flower off for this year's wreath.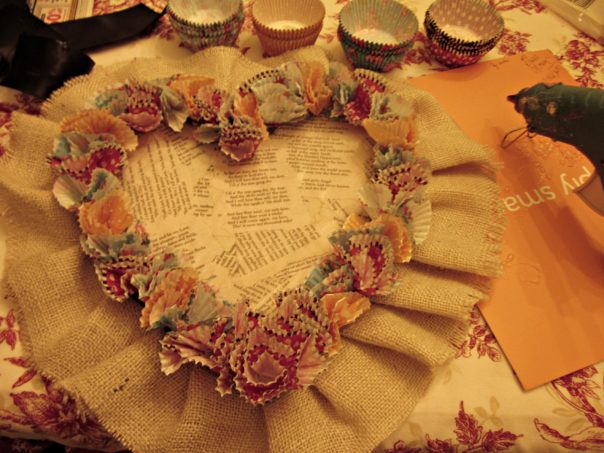 I just pinched the liners on the bottom and put a dab of hot glue on the heart where you want to place your cupcake liner. Then press your liner down. I worked my way around the outside first. I thought it looked pretty cute like this and was tempted to leave it. But I wanted to see what it would look like filled in so I marched on!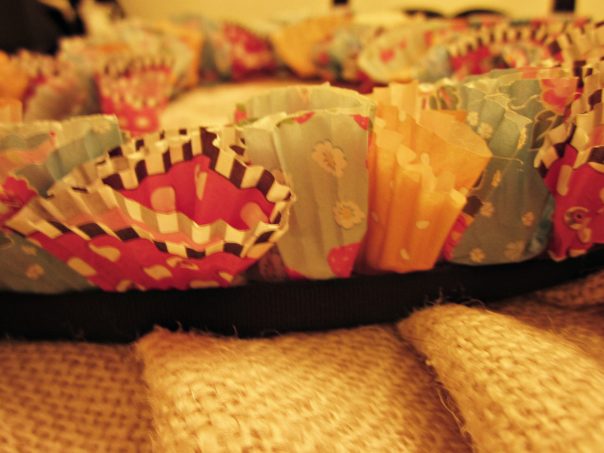 If you do this, please be careful with the hot glue gun! The liners are thin and even though I had popsicle  stick that I was using to press the liners onto the heart, I forgot one time and used my finger. OUCH!!!!
2011 Valentine Wreath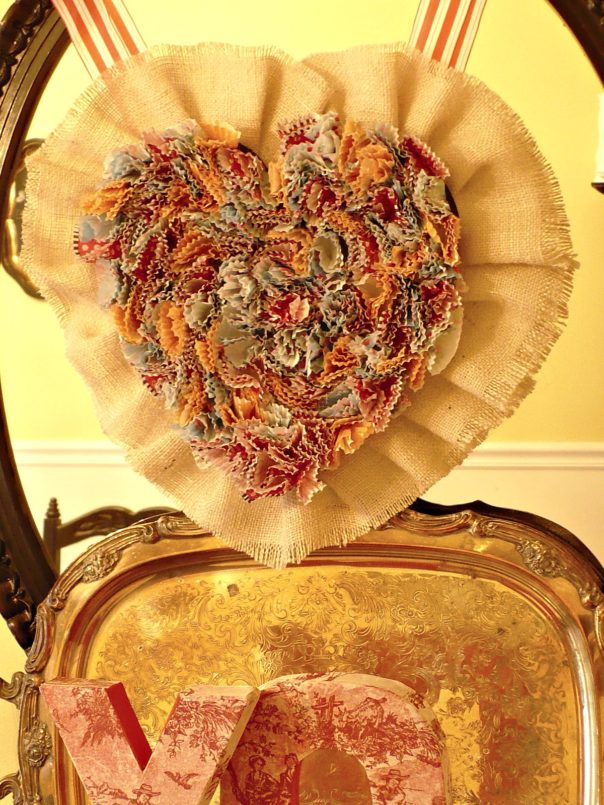 I have one more new Valentine project that I'm going to hopefully work on this weekend.