Frugal Seed Starting Container Hacks.
Are you ready to start some gardening despite whatever weather you're experiencing? It's seed starting time believe it or not! You don't have to buy those little plastic pots or peat pots to start your seeds if you don't want to. Save some money and use these ideas for great alternative seed starting containers. Check out these Creative Seed Starting Ideas.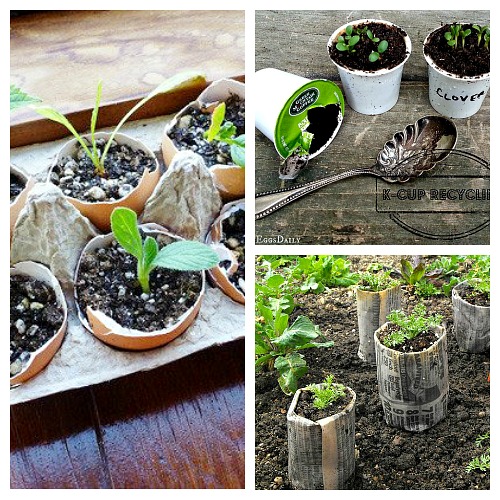 Disclosure: This post may contain affiliate links to Amazon and/or Etsy, which means that I may earn a small commission from some of the links in this post. Please see our Disclosure Page for more information.
I had to go to Home Depot today and they are putting out the spring bushes and trees here in Atlanta. I can't wait to spend some time outside in the sun and warmth.  I haven't decided if I'm going to start any seeds inside this year or just buy seedlings since I have a lot of home reno projects I want to work on. But if I do start any seeds, I'll definitely be using some of these creative seed starting ideas! It seems silly to buy commercial seed starting cups when I know about all these great DIY seed starting containers I can make!
10 Creative Seed Starting Ideas
1. Upcycle K-Cups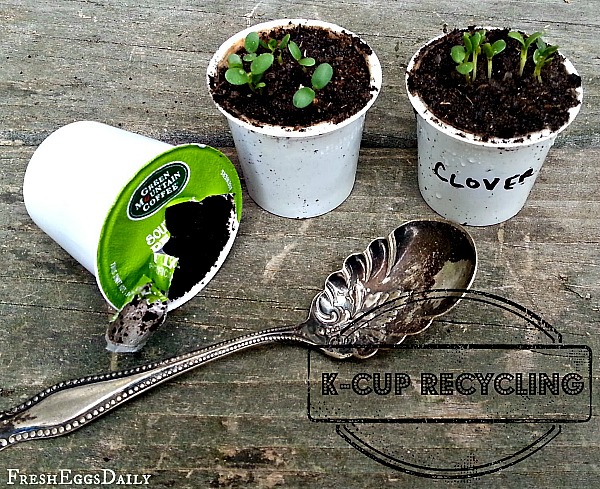 Fresh Eggs Daily explains how to re-use your old K-cups to start seeds.
2. Upcycled Milk Carton Seed Starter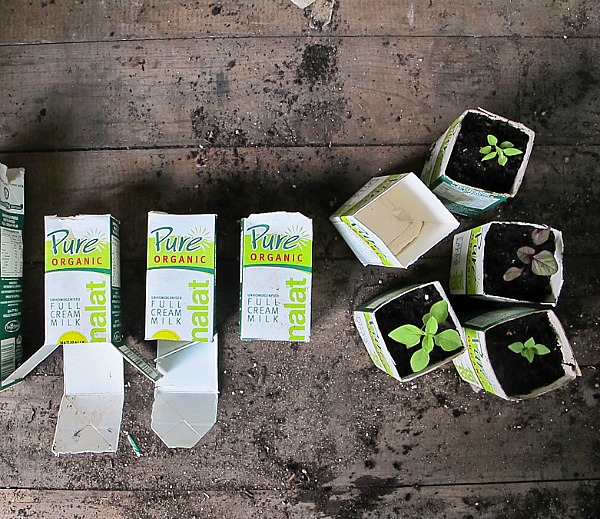 You could use milk or juice cartons to start your seeds. Basil & Amaranth has a great explanation of how to start your seeds in these types of upcycled containers.
3. DIY Newspaper Seed Pots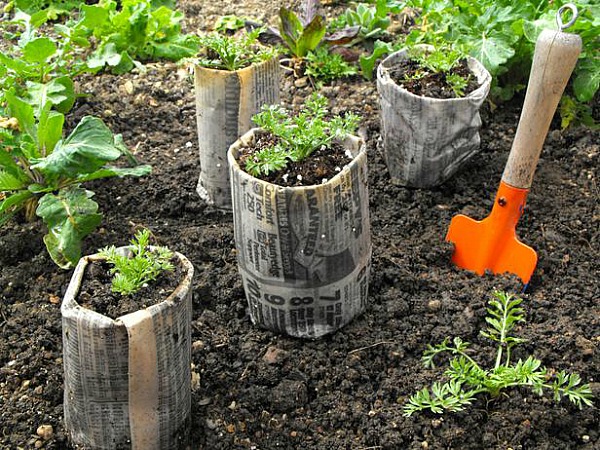 Learn how to make these newspaper seed pots at HGTV.  I used these last year and they worked very well.
4. Repurposed Bottle Self-Watering Seed Pots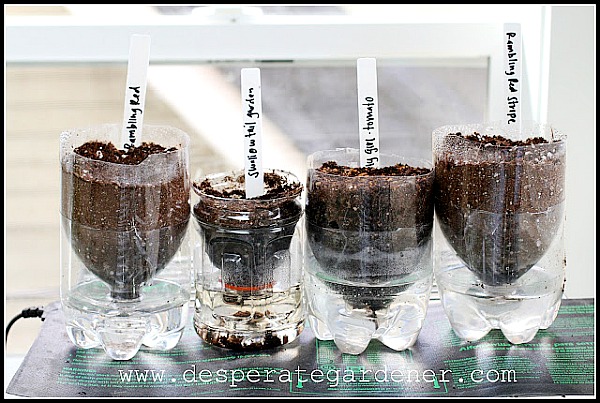 Desperate Gardener show you how to repurpose old plastic bottles into these self-watering seed starting containers
5. Upcycled Toilet Paper Roll Seed Starter Pots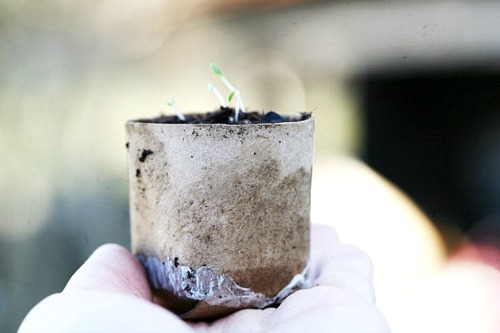 Lady Lee's Home shows you how to repurpose toilet paper rolls into seed starting pots.
6. Eggshell Seed Starting Pots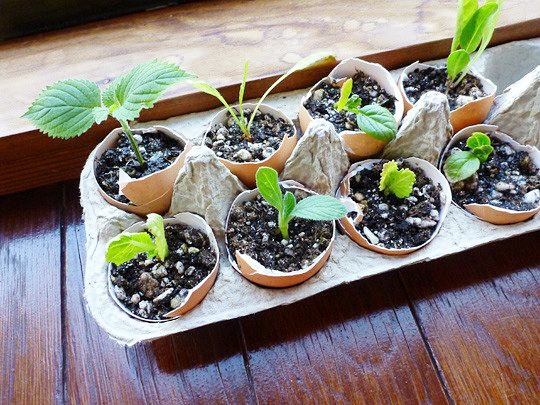 Don't throw out your eggshells! Instead, read about how to plant seeds in eggshells on Apartment Therapy.
7. DIY Paper Pulp Seed Cups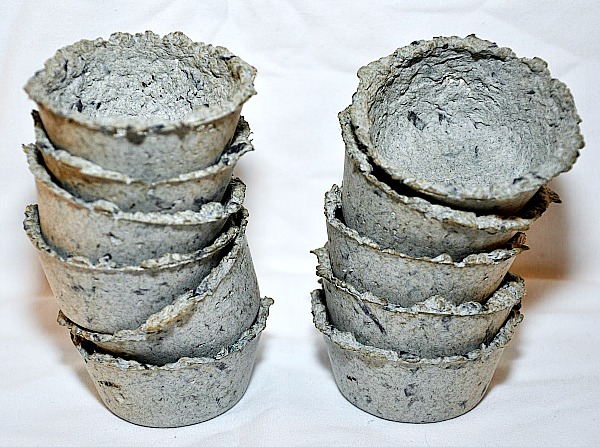 365 Days of DIY shows you how to make these DIY paper pulp seed cups.
8. Coffee Filter DIY Seed Tray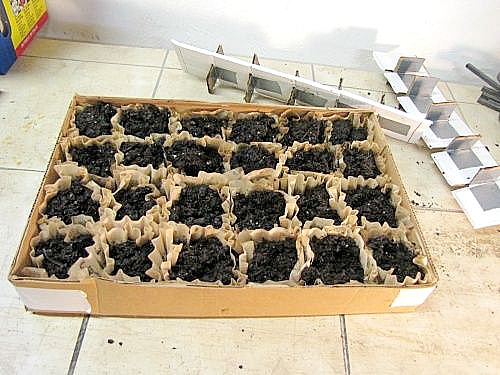 Here's a coffee filter seed tray from Instructables that you could try for starting seeds.
9. Egg Carton Seed Starting Pots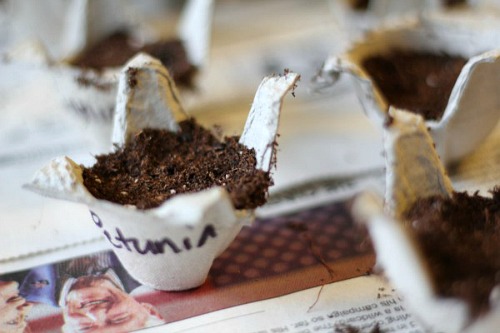 You could use an egg carton to start your seeds. See how at The Kitchen Garten.
10. Ice Cube Tray Seed Starting Tray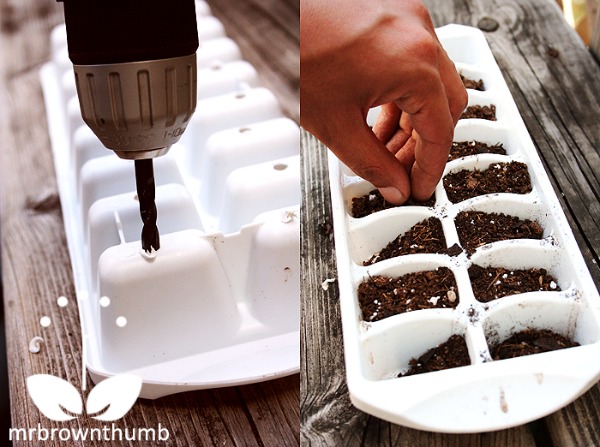 Mr. Brown Thumb shows you how to repurpose an ice cub tray for starting seeds.
Aren't these some wonderfully creative seed starting ideas? You can basically use any container as long as it has some drainage.  Yogurt containers, Styrofoam cups, cans, margarine tubs, Dixie cups, muffin tins, avocado shells, just to name a few. Whatever you use be sure it has been sanitized and use sterile potting soil. You can make your own sterile potting soil if you don't want to buy any. If you're starting seeds of something you want to eat, I'd recommend using organic potting soil.
Beat those winter blahs by starting some seeds!
How do you usually start your seeds?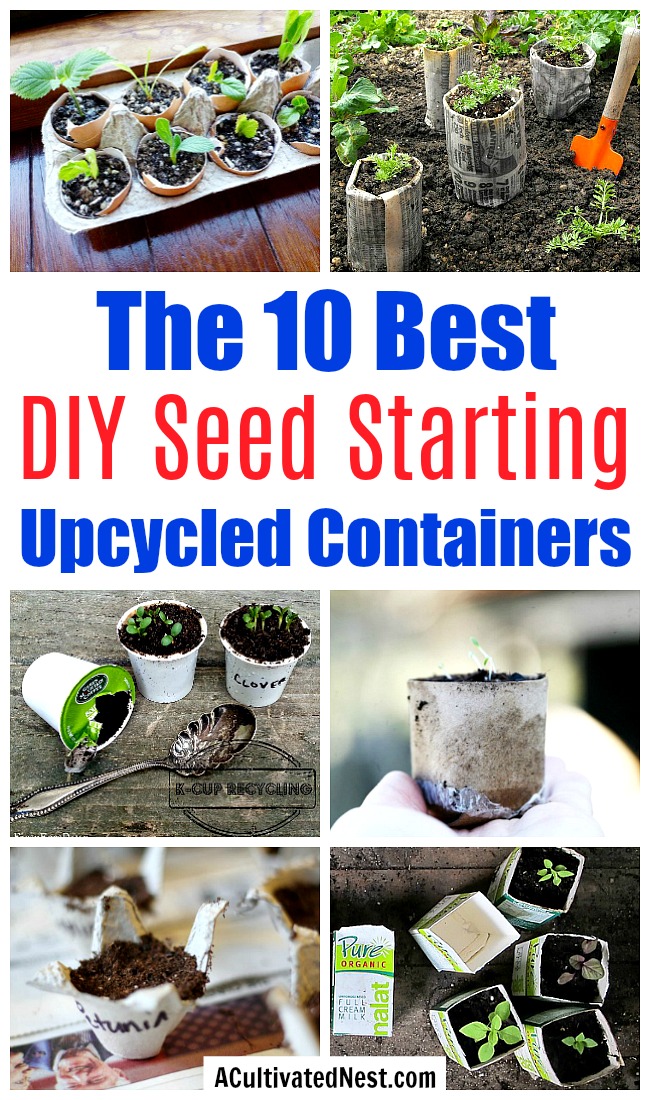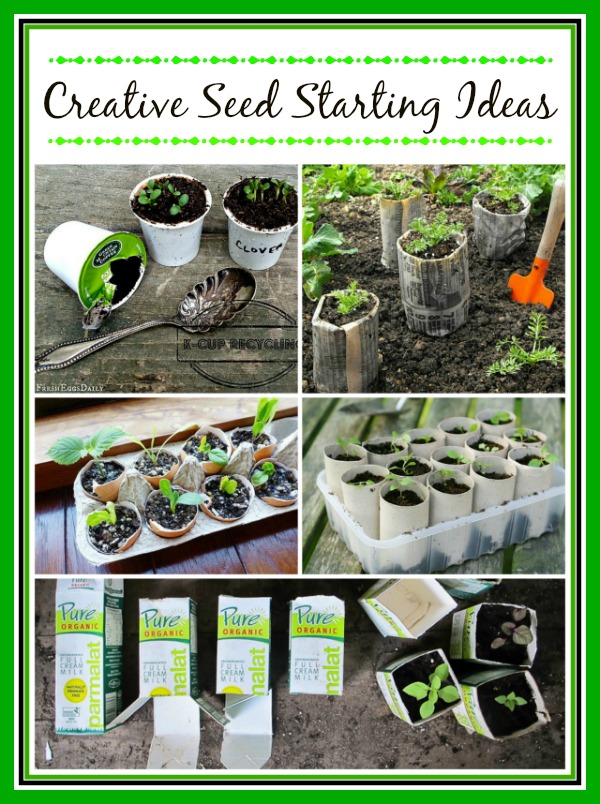 You might also be interested in: 15 Resources For The Beginning Gardener