Keeping your skin moisturized can be just as difficult during the summer as it is during the winter! I know that I in particular have problems with pool chlorine drying out my skin. Luckily I found an easy way to counter it- with body butter! Like lotion, body butter is very moisturizing and leaves your skin feeling great. For an easy, all-natural, lightly scented body butter, try this DIY Coconut Lime Whipped Body Butter!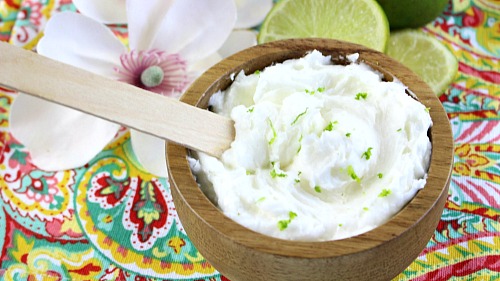 Disclosure: This post may contain affiliate links to Amazon and/or Etsy, which means that I may earn a small commission from some of the links in this post. Please see our Disclosure Page for more information.
Despite being called body "butter" I've actually never come across a body butter that used true dairy butter, and neither does mine, so this is a vegan DIY beauty product. Some body butters use shea butter, but I chose to make this one with coconut oil, mainly because I always have so much of it on hand! That's because I use coconut oil as both a cooking ingredient and DIY beauty product ingredient (I've even used it to make my own body wash)! So I always buy a big tub of it. And why not, seeing as how its so inexpensive and could last a year on the counter (if I'd stop using it up)!
I've come across some commercial whipped body butters that were called "whipped soufflé" or "soufflé body butter." Whatever you call it, it doesn't change that this coconut lime whipped body butter is light, soft, and wonderfully smooth!
Coconut Lime Whipped Body Butter
Yields: 1 cup of body butter
Ingredients
1 cup coconut oil (solid form)
12-15 drops lime essential oil
3-4 drops Vitamin E oil
1 teaspoon lime zest
1/4 teaspoon coconut extract (optional)
Directions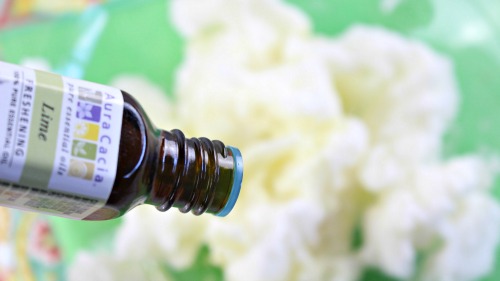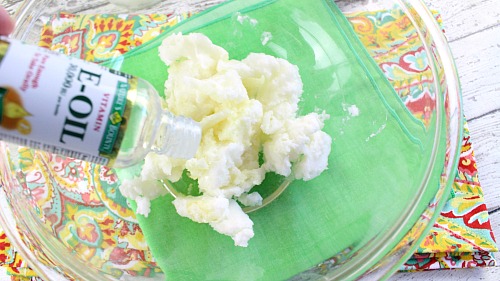 1. Add the coconut oil, lime essential oil and Vitamin E oil to a mixing bowl. If your coconut oil does not have a slight coconut aroma, feel free to add 1/4 teaspoon of coconut extract. If you live in an area where your coconut oil is in liquid form at room temperature, refrigerate it for 10 minutes before whipping.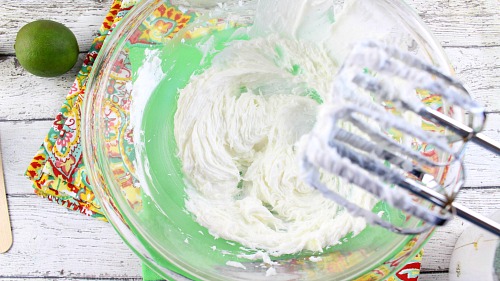 2. With an electric mixer on medium speed, mix for 7-8 minutes or until the body butter is light and fluffy. I know it seems like a long time to mix, but it will be SO worth it! The whipped body butter will turn out so light and silky!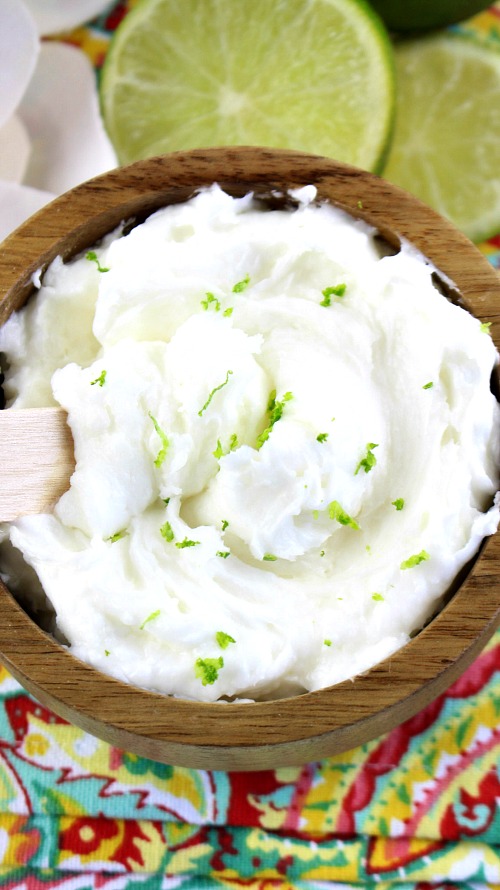 3. Sprinkle 1 teaspoon of lime zest on top of the body butter.
4. Transfer to an airtight container and store for up to 3 months.
To Use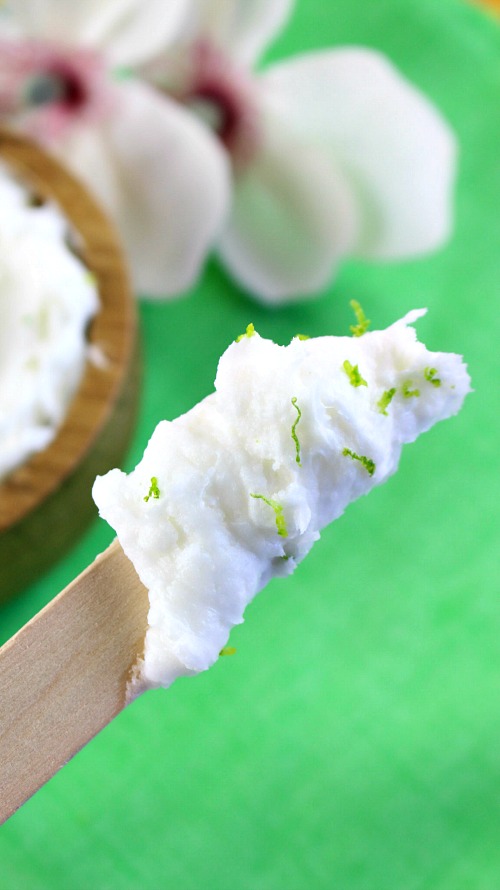 You can use this coconut lime whipped body butter in place of your body lotion on all dry areas of your skin. Enjoy!
Have you ever used a whipped body butter before?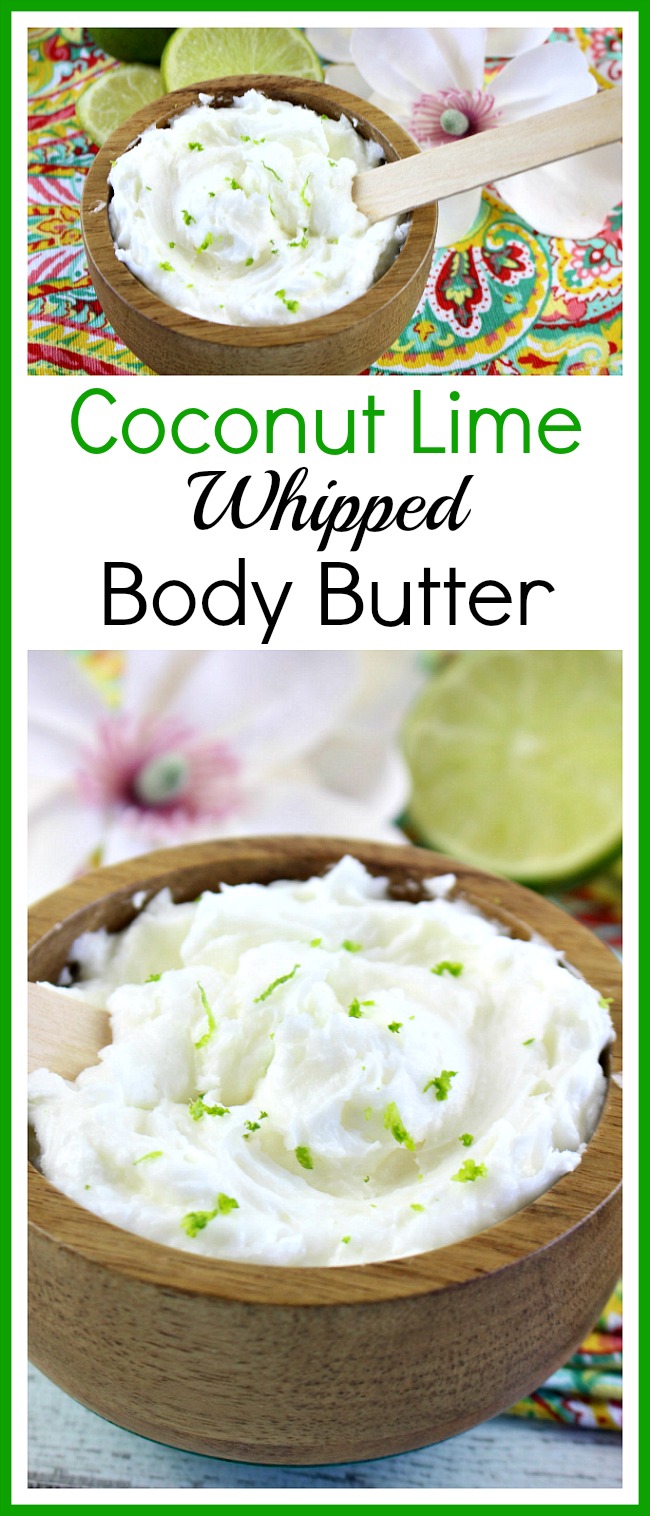 This post contains affiliate links to Amazon. Please see our Disclosure Page for more information, and thanks for supporting this site!
You might also be interested in: