If you want to make money from home, then one of the first things you should do is sign up for survey sites! But all survey websites aren't made equally. Some are great, some are just okay, and others are downright scams! To help you find legit online survey websites to join, here are what I consider the 8 Best Free Survey Websites To Join to Make Extra Money!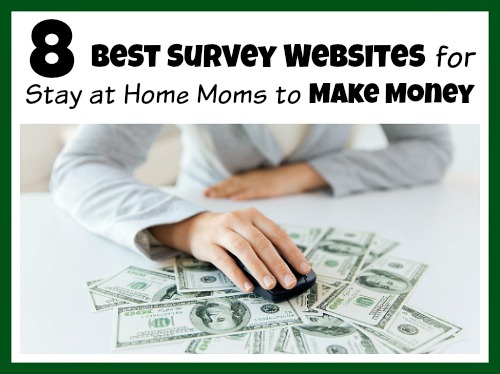 Disclosure: This post may contain affiliate links to Amazon and/or Etsy, which means that I may earn a small commission from some of the links in this post. Please see our Disclosure Page for more information.
Looking at the cash out rates for individual surveys on these sites you may think, is this really a good way to make money? Is it worthwhile to spend my time to complete a 50 cent survey? I believe the answer is yes! The point of these survey sites isn't just to do one survey, the point is to do as many surveys as you can (on as many sites as you can). Trust me, those 25 cent, 50 cent, 1 dollar surveys start to add up fast. And the money you earn from them can be a great way to get some fun spending cash, or to supplement your income when money is tight! Spend enough time on these free survey websites and you can probably pay at least one utility bill each month with survey money!
8 Best Free Survey Sites To Join to Make Extra Money
What Makes a Survey Website Good or Bad?
Before we look at the actual sites, let's talk about what makes one survey site good while another one is considered bad. The main thing is that a survey site should be free. If you're being charged to join or to be a member, leave the site, it's just a scam. Do the rewards sound way too good to be true (like $100 per survey, or the promise of a bunch of free products)? Whether you qualify and complete the site's surveys or not, don't expect any of that stuff, it's likely just a scam. Do you actually earn cash or gift cards, or just the chance to participate in raffles and contests? Now, this isn't technically a scam, but it's like trying to make playing the lottery into a career. It's just a waste of time, and likely is rigged for you to lose. Lastly, did emails from this site just start appearing in your inbox, but you can't remember actually signing up? Don't click the links but do mark the emails as spam, as they're a scam.
If you've found a site that isn't a scam (like the 8 free survey websites below), then great! Of course, whether you wind up deciding a legit survey site is great or just okay will depend on some more factors. The best survey sites offer a lot of surveys. They also have a lot of payout options (PayPal and different gift cards) and you get your money/gift card in a reasonable amount of time after cashing out. The very best pay a good amount per survey ($1+), or pay the usual amount, but you get disqualified less often.
How to Be a Good Online Survey Participant
Speaking of disqualification, how do you make it so that you can complete as many surveys as possible? Well, you can't control this, really. If you lie on surveys, you're just invalidating research and risking getting yourself banned from your site. So don't lie. Just be yourself and tell the truth. There are plenty of online surveys out there for every demographic! You never know what a survey is actually looking for. One that seems geared toward fancy car enthusiasts may actually be looking for someone with a regular used car! You never know!
Also, don't speed through surveys. Some surveys can get repetitious, I'll admit. But if you speed through and barely read the questions, you risk disqualifying yourself (like clicking all the brands you DON'T like when the survey asked which brands you DO like). Also, sometimes surveys have trick answers or attention tests hidden in the questions. If you're not paying attention, you'll automatically get disqualified. So if you're getting bored with a survey, leave the tab open, go do something else for 10 minutes, then come back and finish it up. But don't leave for too long, as surveys can time out.
Lastly, stick with it. Making money with online surveys requires patience. Don't get discouraged if your first 10 surveys disqualify you. You may give up before the 11th survey that would have paid out really well! To keep yourself motivated remember, this is a legitimate way to make money from home. Stay-at-home moms, full-time workers with tight budgets, and busy students have been using online surveys as a way to make money for years. So it's definitely worth the effort!
My 8 Favorite Free Survey Websites
You might want to get/use a secondary email account for these survey websites. It's not that they'll send you spam, it's just that you'll by default get a good amount of survey opportunity emails every day. Which is good, that's what you want! But having them in a separate email account will make it so you don't have to sift through them when you want to read your usual emails.
1. Opinion Outpost
A really good free survey website that has dozens of surveys available every day! They also pay well, and cash out quickly. You can cash out to PayPal or to an Amazon gift card, along with a few other choices.
Sign up for Opinion Outpost here.
2. Vindale Research
This site has tons of surveys available! You can also earn extra money with Reward Codes found on Vindale's blog or social media. You can get paid by either PayPal or check.
Sign up for Vindale Research here.
3. Inbox Dollars
There are a bunch of ways to earn money with Inbox Dollars! You can do surveys, play games, search-and-earn, watch videos, or earn cash back on your online shopping! You can get paid either via gift card, a prepaid Visa, or check.
Sign up for Inbox Dollars here.
4. Prize Rebel
Prize Rebel is another get survey site with multiple ways to earn. You can do surveys, watch videos, or do tasks (hosted by CrowdFlower, a very popular micro-job platform). You can also get extra points with promo codes. Payment is via via PayPal, direct deposit, and gift cards. You can also get Bitcoins or buy actual products with your points.
5. American Consumer Opinion
Like Opinion Outpost, American Consumer Opinion is a survey-only survey site. But instead of accessing the surveys through the site, they get emailed directly to you. You can cashout via PayPal.
Sign up for American Consumer Opinion®here.
6. Survey Club
If you're looking for free survey websites to join, definitely give Survey club a try! They have a lot of different surveys available, and they let you cash out to your PayPal, an Amazon gift card, or a check.
7. Swagbucks
No list of online money making sites would be complete without including Swagbucks! Swagbucks has been around for a long time, and as a result has a lot of ways for you to earn points, including playing games, watching videos, and search-and-earn. But perhaps the best way to earn money on Swagbucks is with surveys, and there are tons of surveys available! Many of them pay out really well, too (like $1-2+). You can cash out for a bunch of different gift cards, or get PayPal cash.
8. YouGov
YouGov is an interesting kind of survey site. While a large variety of surveys are available, you'll find that most are about current issues and hot topics, and not as much about products and brands. Unlike other survey sites, you'll actually see YouGov survey results being used as data in major news/info sites (like Huffington Post), which is a pretty cool thing to be a part of. The points you earn doing surveys can be cashed out for a variety of gift cards including Amazon, Michael's, Walmart, and Target, along with Visa prepaid cards.
What free survey websites have you tried?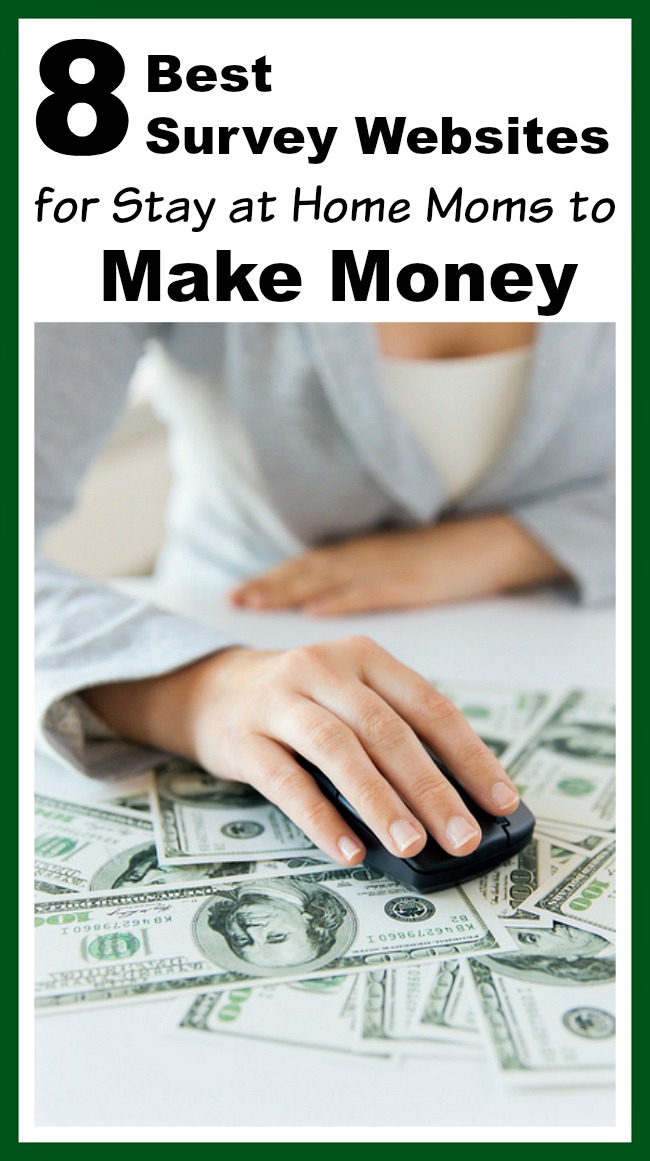 This post contains referral links to the survey sites above. Please see our Disclosure Page for more information.
You might also be interested in: