9 Cute DIY Teacup Garden Ideas
Add some whimsy to your decor! Turn old teacups into charming mini gardens!   Did you pick up a stray teacup at the thrift store? Do you have more teacups than you know what to do with? Looking for a unique DIY gift?  Here are a few easy DIY miniature garden ideas to get you started.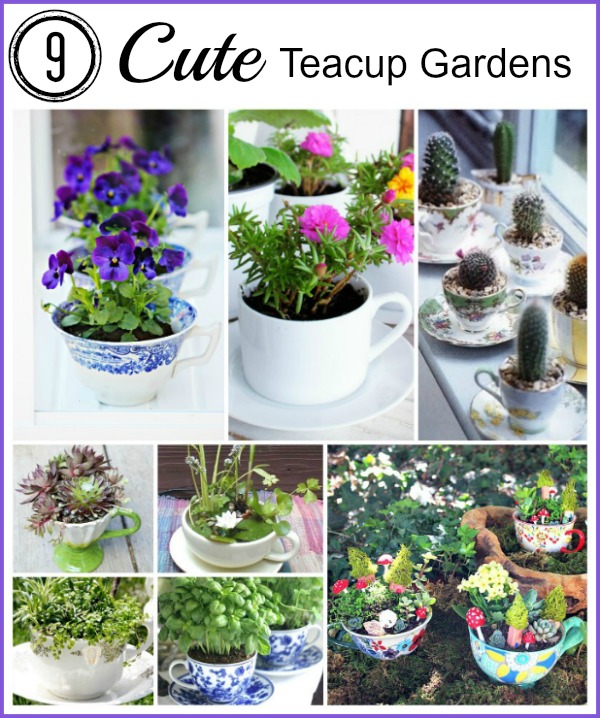 Disclosure: This post may contain affiliate links to Amazon and/or Etsy, which means that I may earn a small commission from some of the links in this post. Please see our Disclosure Page for more information.
Use your imagination and creativity!
DIY Teacup Gardens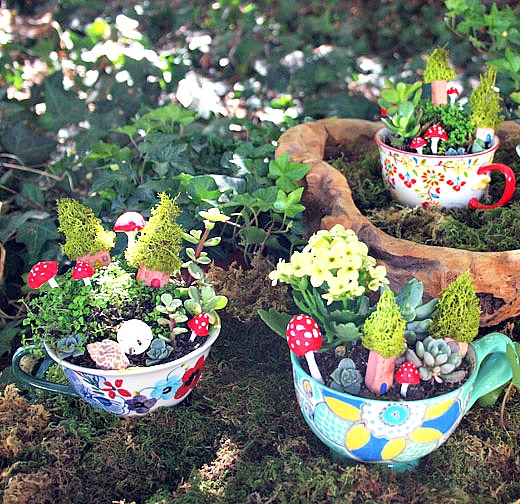 Camp Makery has a wonderful step by step tutorial on how to make these super cute mini teacup fairy gardens. Aren't these just too adorable!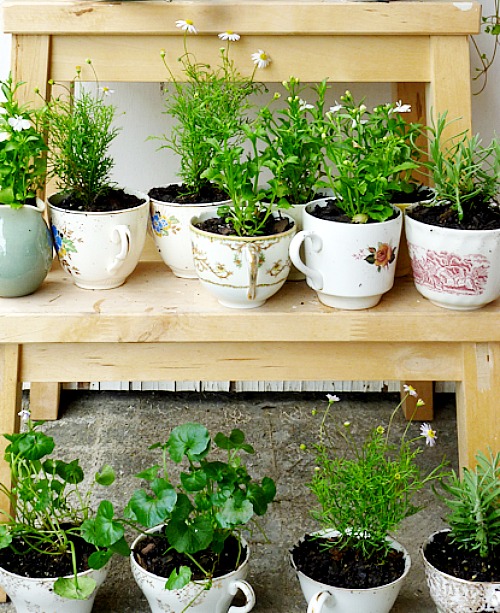 Here's a super pretty way to grow a container herb garden! This teacup herb garden by The Brower Bird Stories is a beautiful way to grow herbs (and to also gift herbs).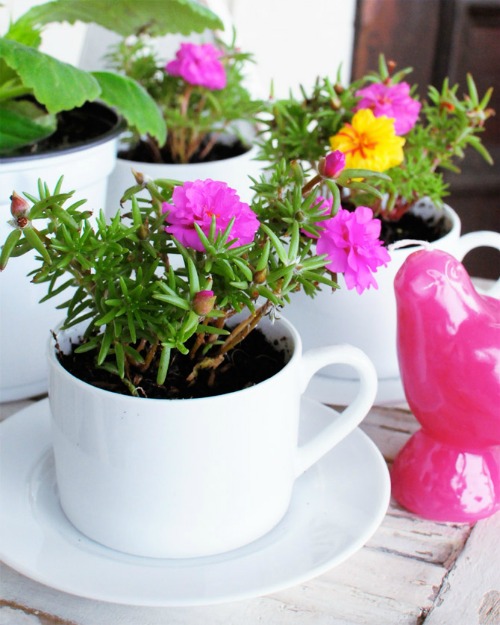 The simplicity of using white cups as a planter for these charming flowers is just lovely!  Find out how to make this teacup planter pots via Go Make Me
Succulents planted in a teacup by  Kerry Michaels @ About. Com Container Garden Ideas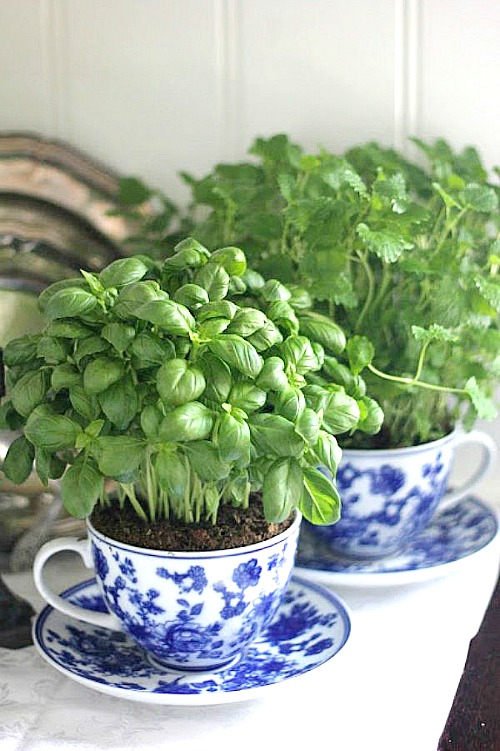 Look how pretty this basil and parsley is growing in a teacup via Creative Juice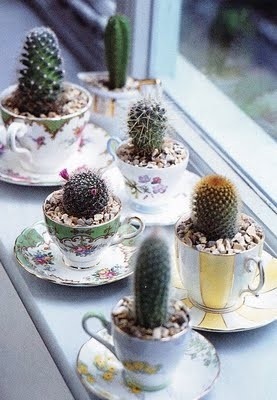 Gorgeous Cacti display in teacups via Casos de Casa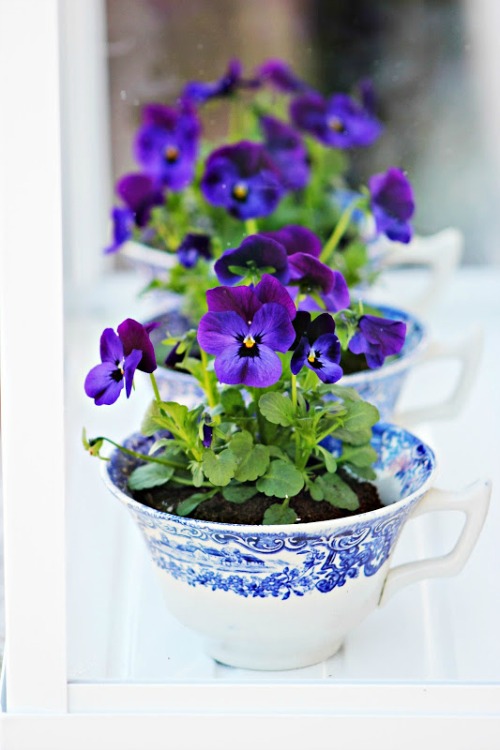 I love this! Gorgeous blue and white teacups planted with the perfect color matching pansies via My Place in the Sun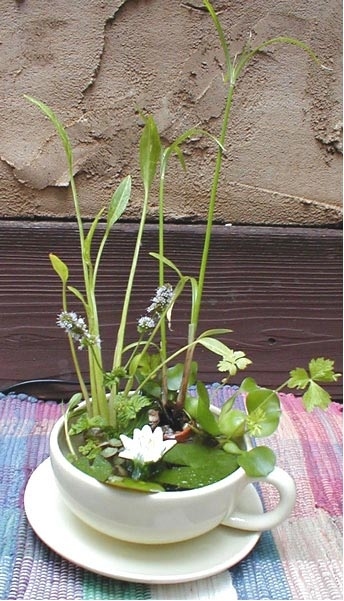 How creative is this! Little pond plants in a teacup via BuzzFeed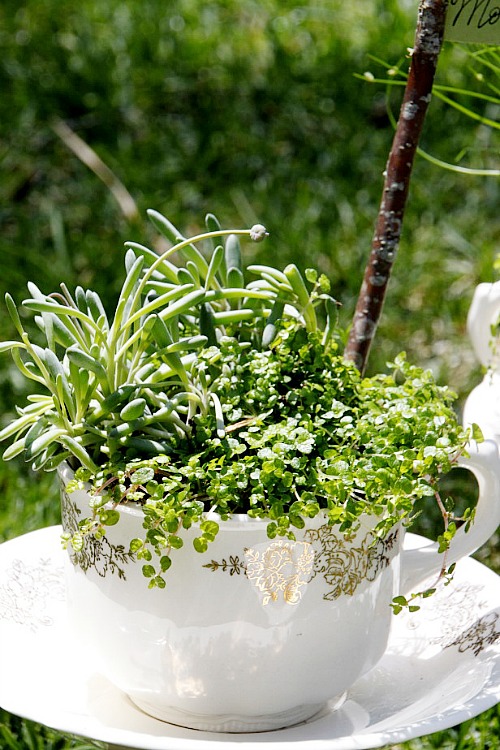 HGTV Gardens has easy steps for creating this teacup garden filled with green plants!
What You Need To Make A Teacup Garden
To make a teacup garden, you'll need: teacup, potting soil, small rocks to act as a drainage at the bottom of the cup, decorative moss or small rocks to cover the top of the soil around the plants (optional), plants, decorative fairy garden accessories of your choice (easy to find at any craft store as well as Amazon where you can buy a complete kit here.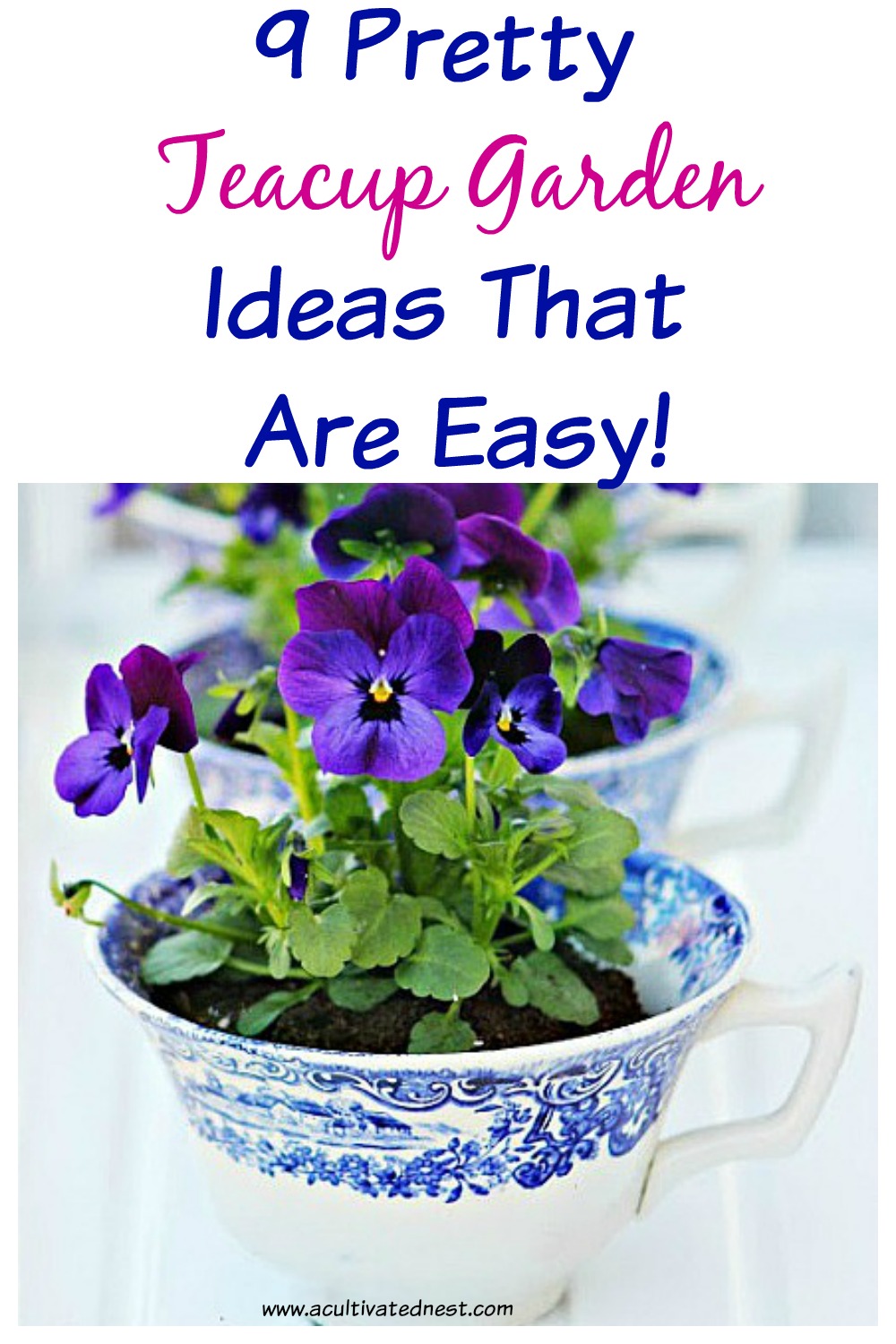 You may also be interested in: