By now, you all know that I love making my own homemade beauty products! Conventional beauty products just have too many weird chemicals in them, and commercial all-natural beauty products often cost more than I'd prefer to spend. Besides, making your own beauty products is so easy! And you usually only need a few ingredients. For a quick DIY beauty product idea, check out this 2 Ingredient Homemade Mica Lip Balm!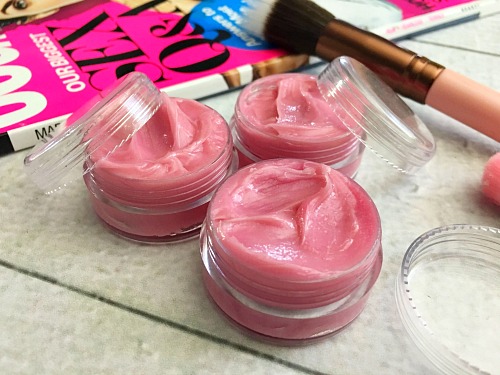 Disclosure: This post may contain affiliate links to Amazon and/or Etsy, which means that I may earn a small commission from some of the links in this post. Please see our Disclosure Page for more information.
Have you ever heard of mica powder? It's actually in a lot of products, including beauty products and soaps. Mica is a non-toxic mineral that comes out of the earth in green or blue colors, but can easily be changed into other colors. Mica is a safe homemade beauty product additive, if you remember to take care not to breathe it in. Remember that it's a ground up mineral rock, so like dust and sand, inhaling it can cause lung irritation. If you worked in a mica factory and breathed it in all the time, it could cause lung scarring. But for occasional home use, you don't really have to worry about that, making it a great all-natural way to color your homemade lip balm!
I used a red-violet color that made my lip balm pinkish, but feel free to tint your lip balm with a different color! You'll just want to make sure you pick a mica powder that is cosmetic grade.
2 Ingredient Homemade Mica Lip Balm
Makes 3 small containers of lip balm.
Materials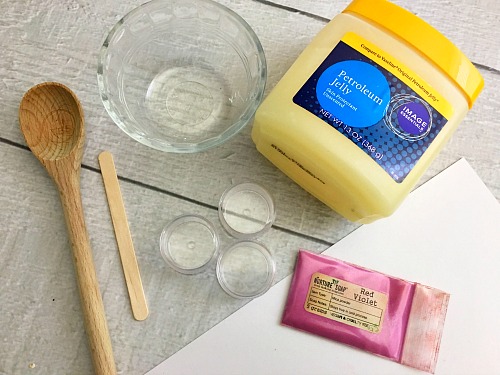 Petroleum jelly
Red-violet cosmetic grade mica powder
.15 cc scoop
Craft/popsicle stick
Tablespoon
Small lip balm containers
Directions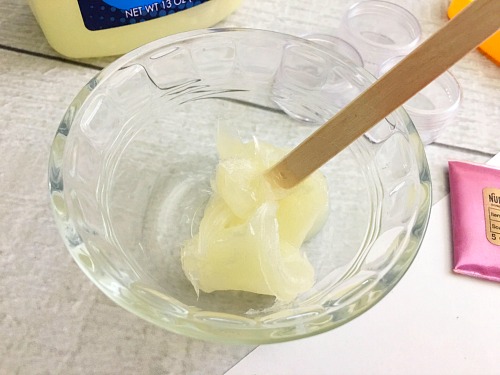 1. Measure and scoop 3 1/2 tablespoons of petroleum jelly into a small dish.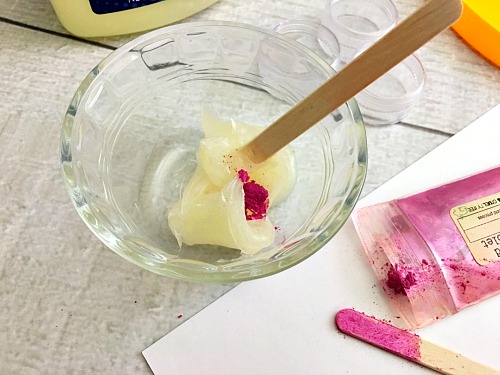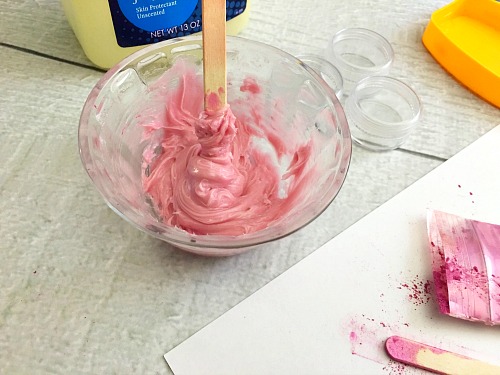 2. Measure a .15 CC scoop of mica powder into your petroleum jelly and mix with a craft stick until combined.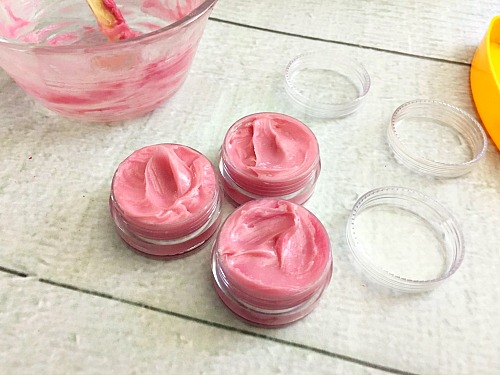 3. Scoop your homemade mica lip balm into small clear lip balm containers.
To Use
Just put a small amount of your homemade mica lip balm on your finger, then rub it onto your lips. Like the petroleum jelly this is made from, your homemade lip balm will stay fresh for a very long time!
Have you ever used mica to color a homemade beauty product?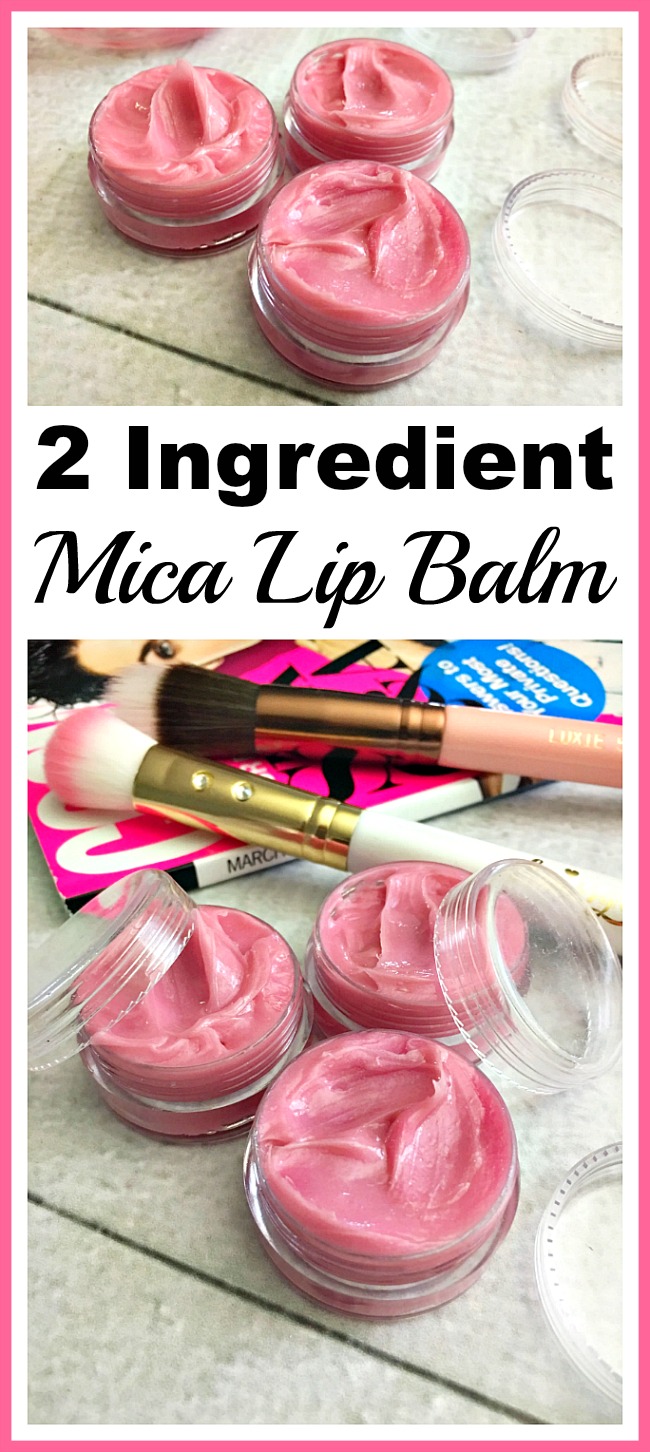 This post contains affiliate links to Amazon. Please see our Disclosure Page for more information.
You might also be interested in: