I bet you didn't know that I have the largest Kroger Supermarket  (Fred Meyer, Ralphs)  in the US in my town!  Well I do. They tore down the old one  over a year ago and built a HUGE one. So huge that it takes me an average of  2 hours to go grocery shopping! I'm not a fan of the new size – it has a horrible layout!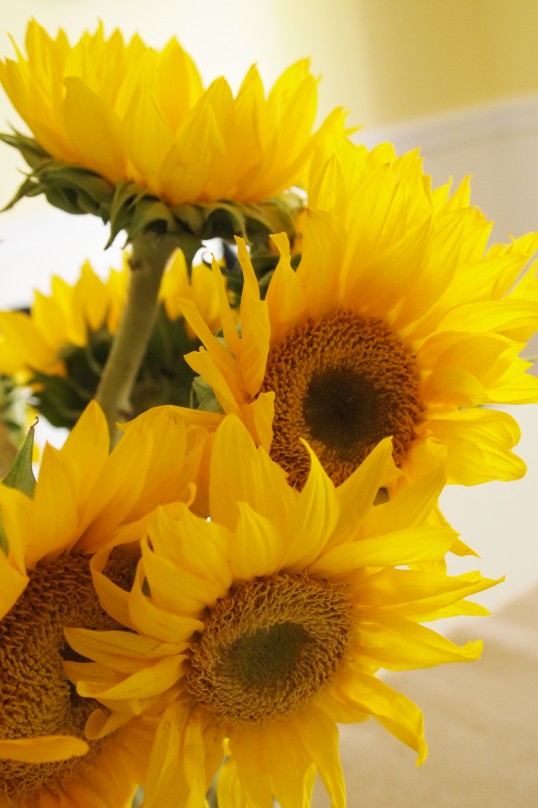 At the old Kroger I used to know the flower lady and  would buy some marked down flowers every other week. But when they built the new Kroger, there were suddenly new people and no marked down flowers! Which made me sad because nothing brightens a room like fresh flowers.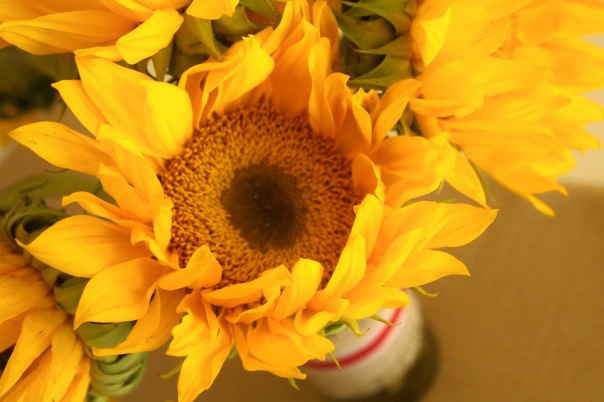 Disclosure: This post may contain affiliate links to Amazon and/or Etsy, which means that I may earn a small commission from some of the links in this post. Please see our Disclosure Page for more information.
Until last Friday!  I happened to be walking past and spied an assortment of flowers in a corner, went to have a look and low and behold they were marked down!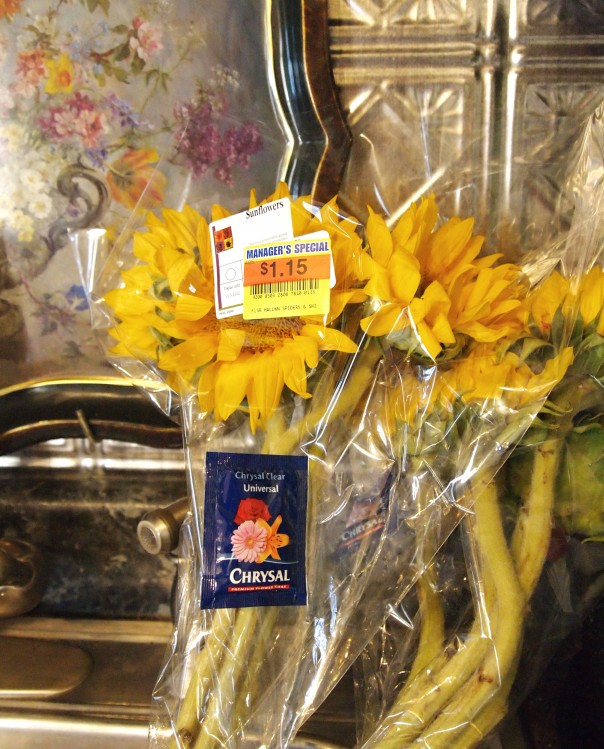 I got two bunches of sunflowers for $1.15 each (and they aren't even old)!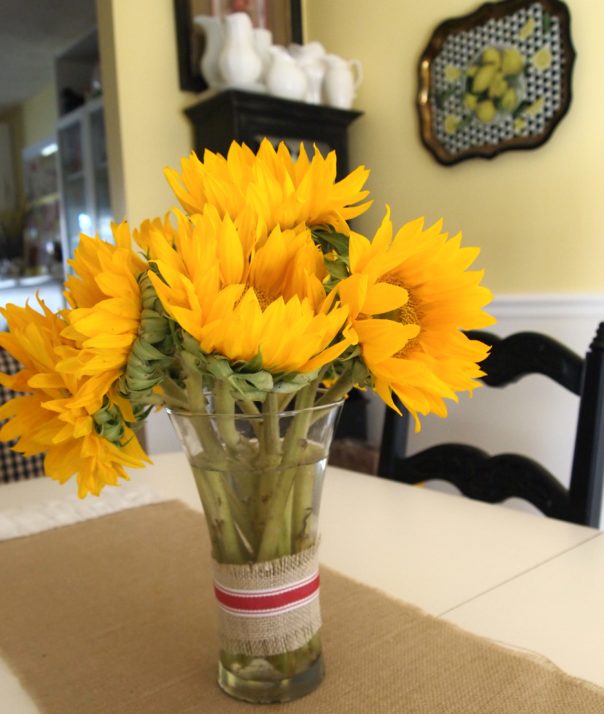 The new flower lady tells me that she will be marking down flowers Thursday evening into Friday morning from now on. Yay!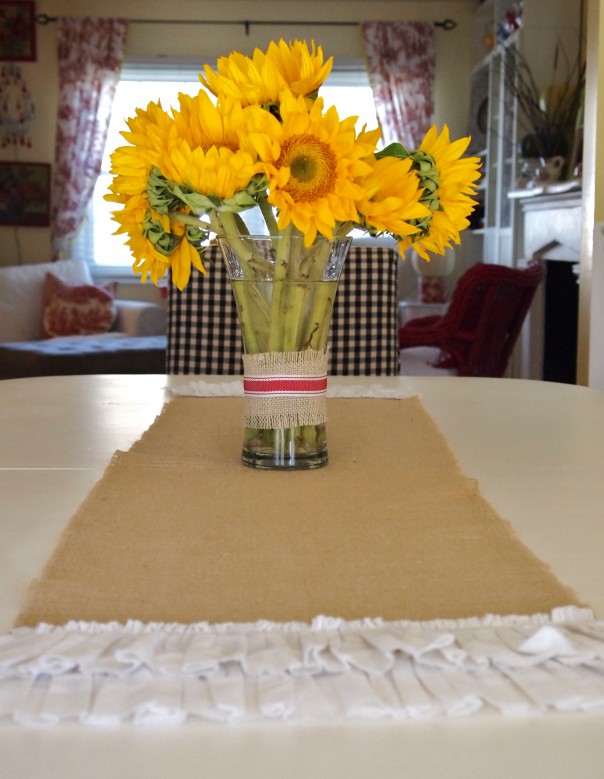 It gives me so much enjoyment to be able to have some lovely fresh flowers on my dining room table. And what great timing! Clearance flowers available just when there's not too much for me to pick in my yard.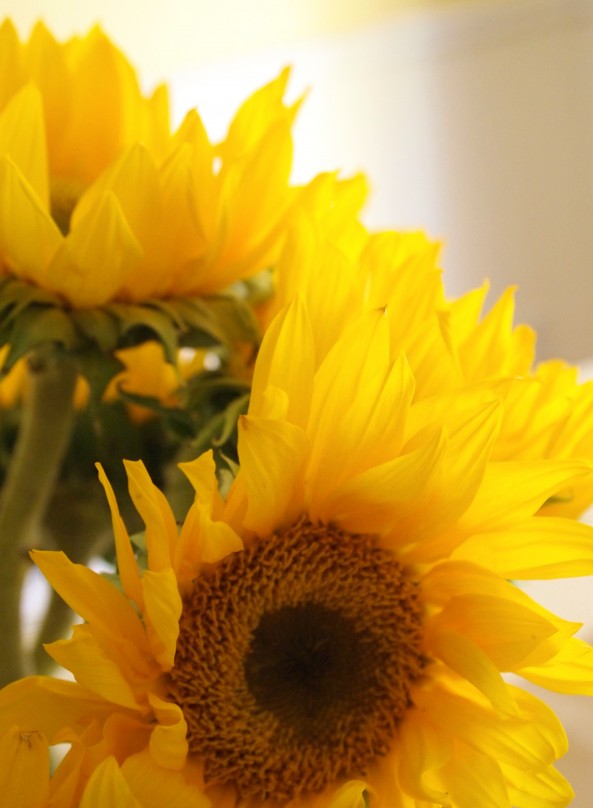 Having fresh flowers in winter is definitely something I'd call a "simple pleasure". Just a little something that makes every day life a little sweeter!
What are some simple pleasures you enjoy?