I know what everything is in my vegetable garden. But if I send someone else in there they would have no idea if there weren't some plant markers! Especially things that look similar like cilantro, parsley and carrot tops! I know my husband would come back with a fist full of  carrot tops thinking he'd cut some parsley! So I need to make a few more plant markers.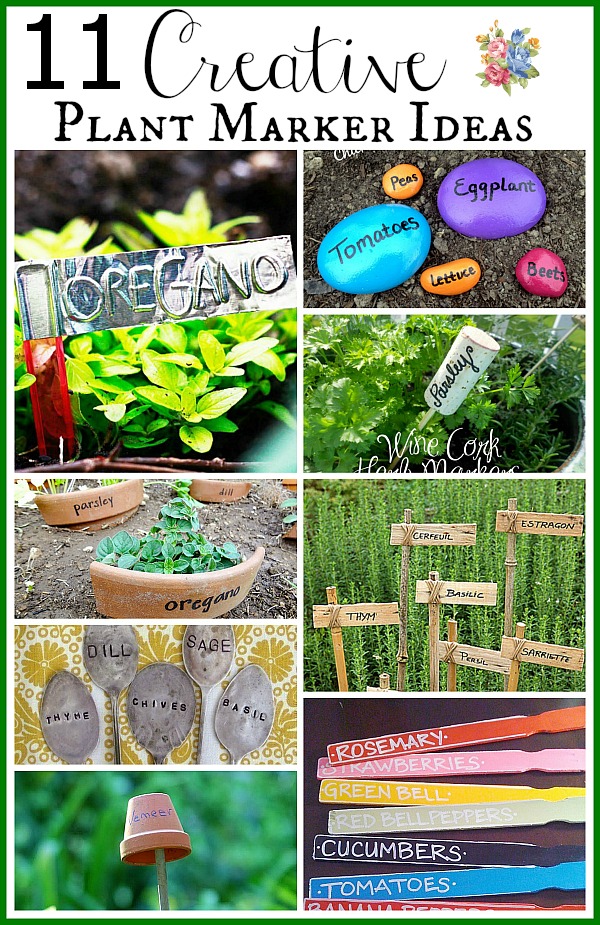 I've collected 11 inexpensive and creative DIY ideas for plant markers to share with you since I was looking for inspiration!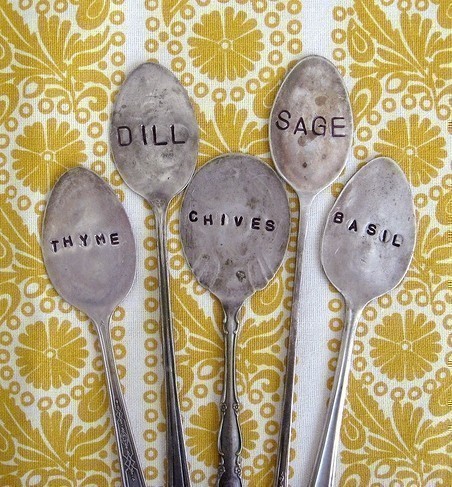 A few years ago I made some of these stamped vintage silverware plant markers. They're great because you make them once and they last forever! I got my stamps from Harbor Freight on line. These are made by Shrimp Salad Circus. Visit her for the tutorial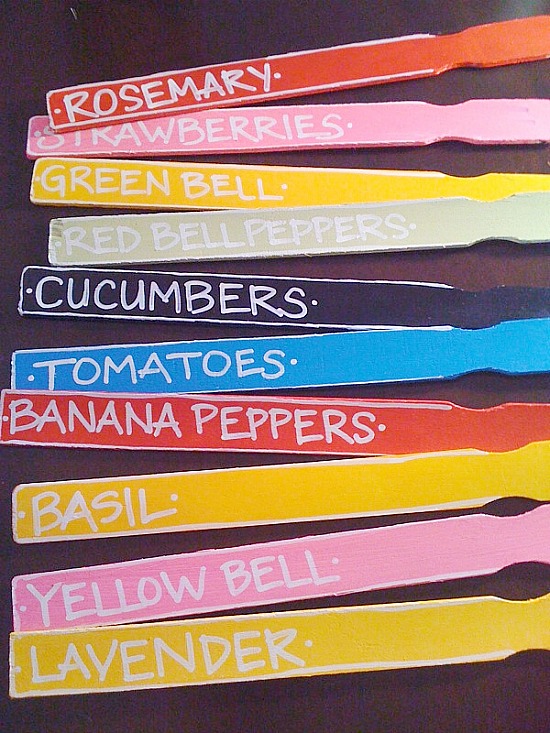 I love these colorful paint stick plant markers! See the tutorial at Katy Harper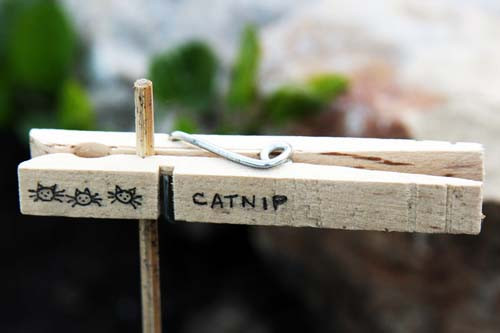 These clothespin plant markers would be very inexpensive to do. source: Glue and Glitter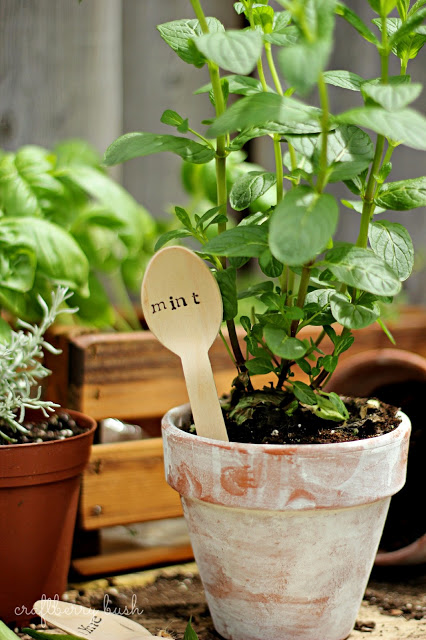 Aren't these wooden spoon plant markers a neat idea. Visit  Craftberry Bush for her source of wooden spoons and how to make them.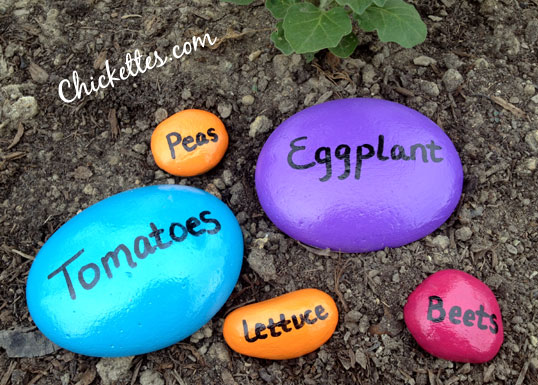 These garden stones are bright and colorful and will last a while. Visit Chickettes for the how to.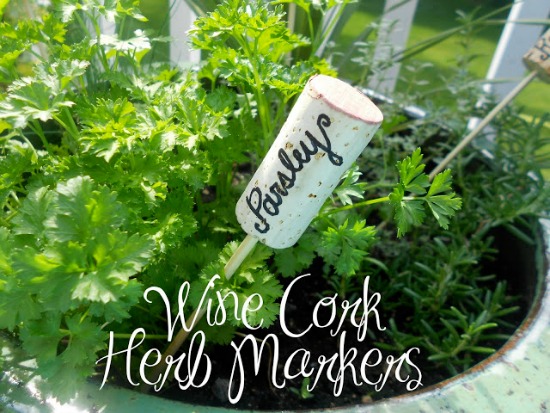 I don't have any wine corks but if you do you can use them to make these wine cork garden markers from Shine Your Light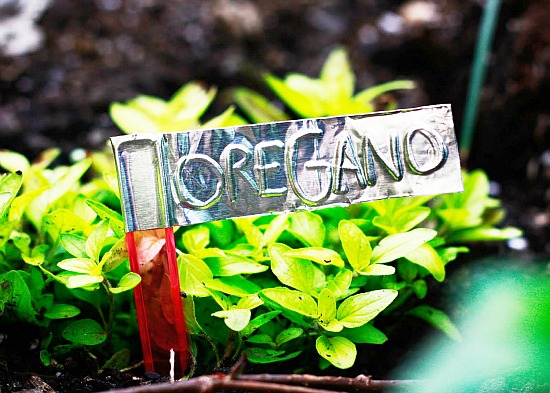 How about these made from aluminum duct tape plant. Visit Aunt Peaches to find out how to make these markers.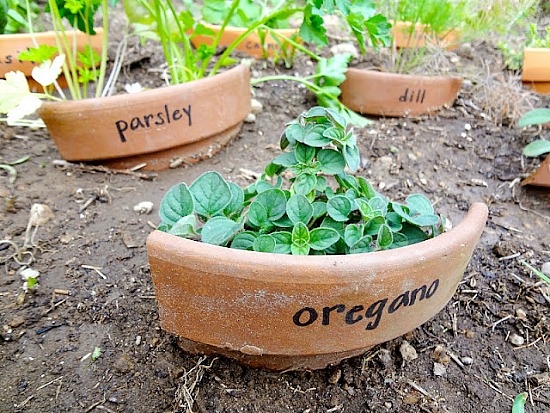 These broken pot plant markers are from Hardly Housewives. Mmmm….I'd have to purposely break some pots….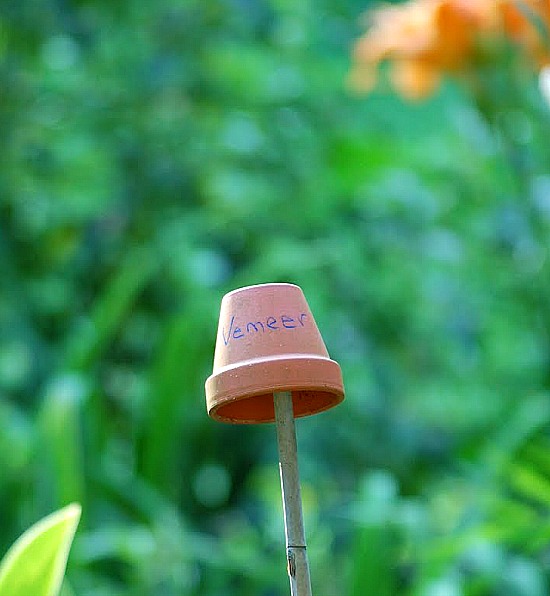 You can get the really teeny clay pots at Michael's/Hobby Lobby.  source Tidy Brown Wren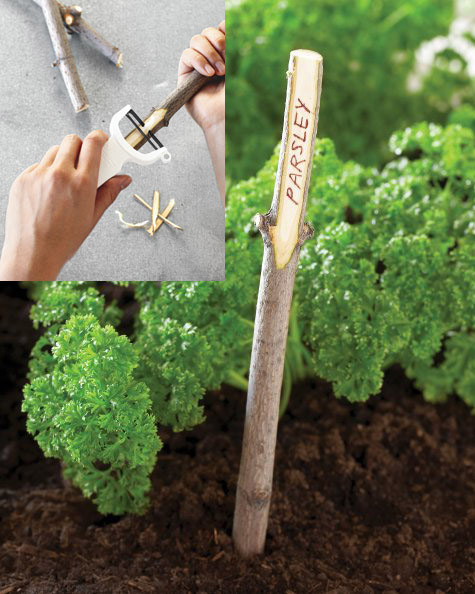 These twig plant markers would be super easy to do!  Visit Martha Stewart for instructions.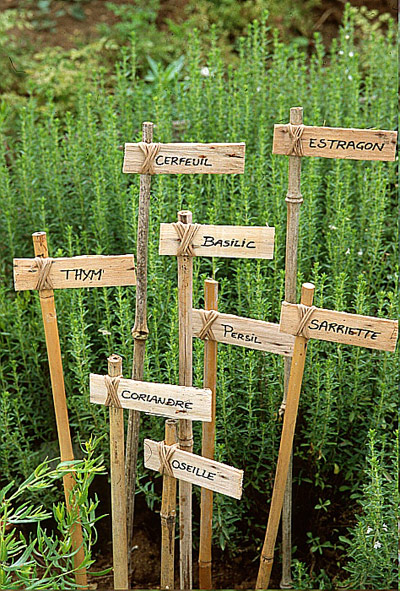 Love these rustic french garden markers. Visit  Studio G for tutorial.
How do you label your plants?