With fall comes fresh, crisp days, chilly nights bundled up, and the delicious aromas of my favorite foods cooking, but it also means dry skin that needs a bit more pampering. One of my favorite ways to indulge and moisturize my skin is with a homemade body scrub! You get double the benefits- dead skin is whisked away, and the healthier skin that remains is moisturized and softened with oils and other natural ingredients. Mix in one of my very favorite fall scents- apple pie spice, and you have one decadent and delicious body product for yourself or to give as a gift to friends, family, teachers, neighbors, or anyone else who could use a pick-me-up! All the ingredients are probably already sitting on your pantry shelf, waiting to be mixed up into this Easy Homemade Apple Spice Body Scrub!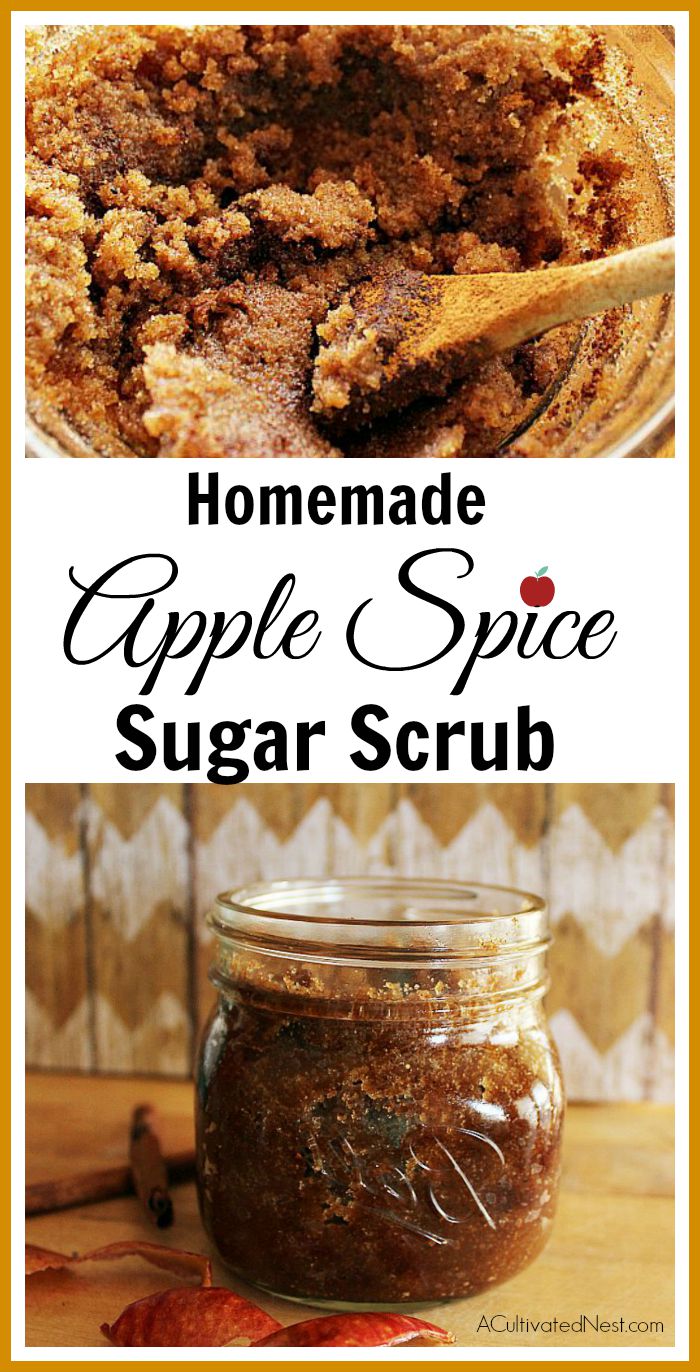 This spicy scrub gives you the perfect pick-me-up in the shower, and is a great way to start your day! It's like a fall treat for your body!
Easy Homemade Apple Spice Body Scrub
Ingredients:
2 cups brown sugar
¼-½ cup coconut oil
2 Tbsp. apple pie spice
1 tsp. cinnamon
1 tsp. cloves
1 tsp. nutmeg
2 tsp. vanilla
optional- 1 tsp. vitamin E
Directions: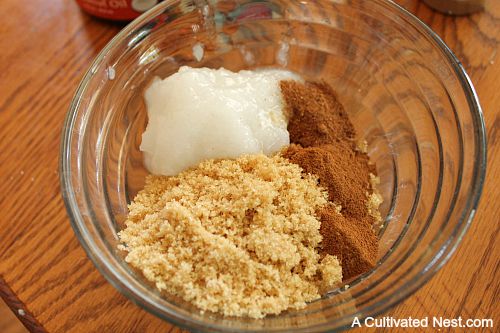 1. Combine all ingredients well in a glass bowl, begin with a ¼ cup of coconut oil and add until you get your desired consistency- it will "melt" a little bit as it breaks down in the jar.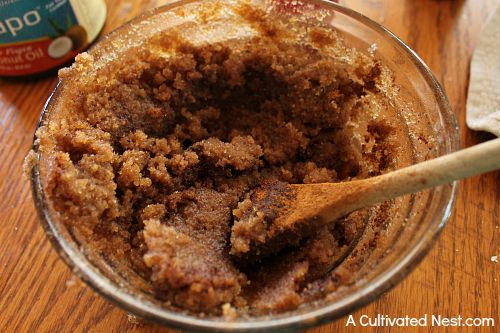 2. If you will not be using up your scrub within 3 -4 weeks I would advise adding vitamin E, this acts as a natural preservative and will keep it good longer. If you are gifting the scrub, definitely add it in.
3. Transfer to a Small Mason Jar that has a tight fitting lid to store it or to gift it.

4. After wetting your body in the shower, scrub it with a generous amount of body scrub, rinse away thoroughly, and pat dry.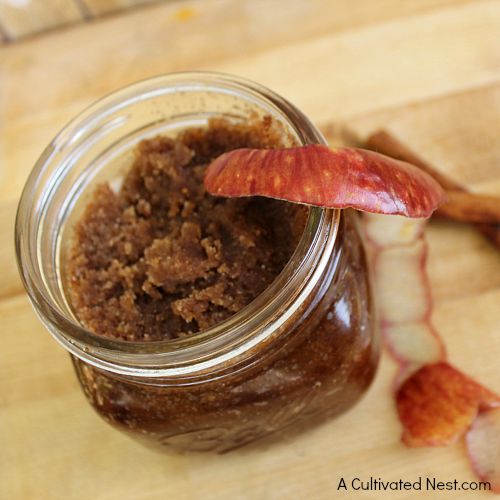 RELATED: Want more DIY sugar scrubs?
Check out our DIY Sugar Scrubs eBook! It contains 18 budget-friendly and all-natural sugar scrub recipes that will revitalize your skin (and that make great gifts) all in one convenient place!
This post contains affiliate links. Please see our Disclosure Statement for more information.
  About Jody: I am a Florida girl through and through living the semi-country, small town life.  I am making my way through it with my amazing hubby, 2 beautiful kids, 2 of the best Dachshunds to ever walk the face of the earth, massive amounts of coffee and a whole lot of Jesus.  I homeschool, craft, cook, scrapbook, garden, raid the thrift shops, snap 1,000's of photos, and read when I can grab a spare minute (which is rare). You can find me blogging at A Sip Of Southern Sunshine
You might also be interested in: