I'm back in the dining room with another change! (There are a few more changes coming in this room in the next couple of weeks.) I took down one of my lithographed trays and replaced it with a chalkboard that I made and now I have …..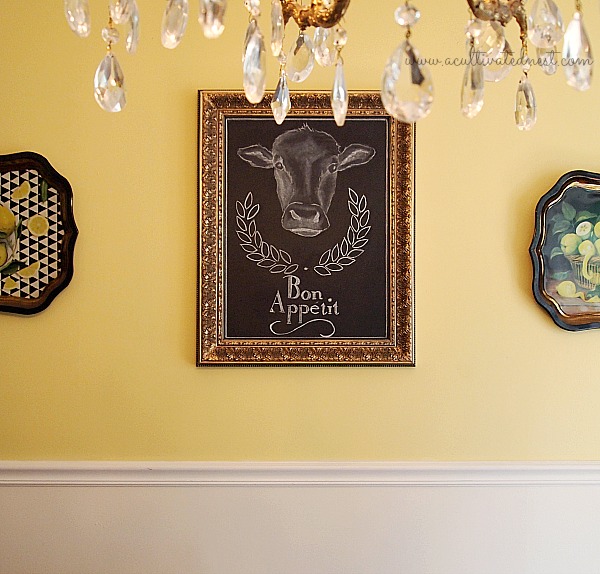 ….not exactly the cow painting I've been looking for, but a  fun substitute!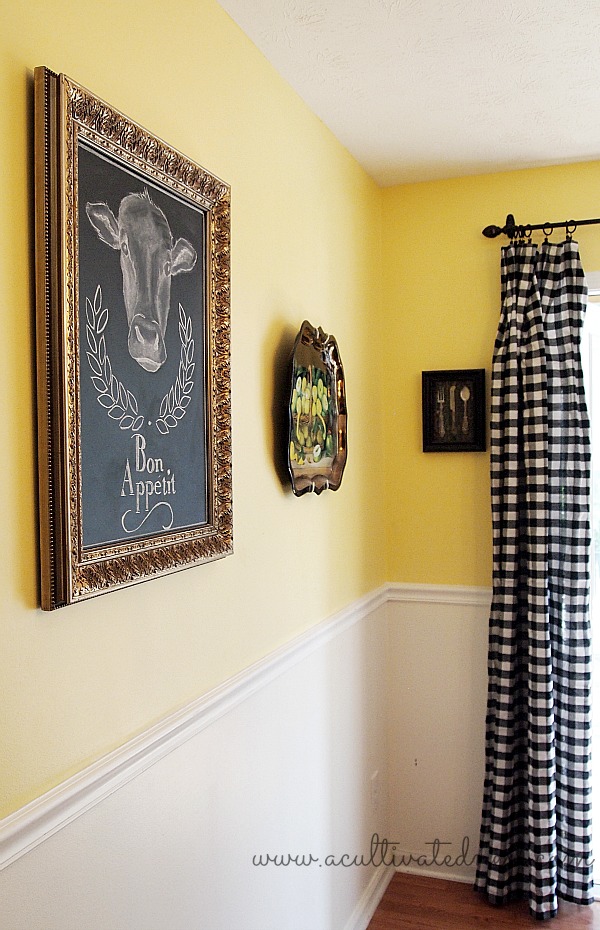 Isn't it cute! We all love it and have been talking about all the fun things we can draw on it for the different holidays.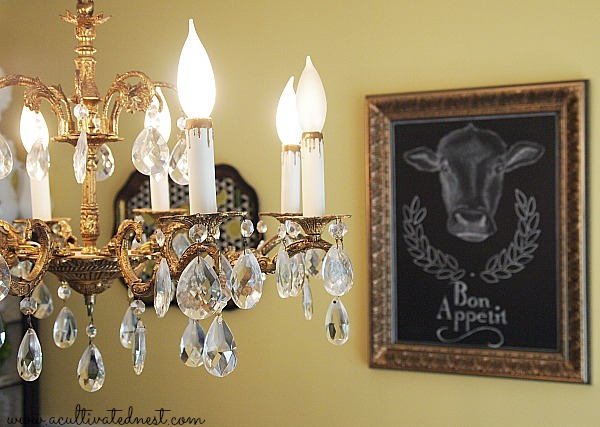 And you know what, I didn't paint the frame. I didn't paint it because my vintage chandelier is brass and my lithographed frames have an inside border of gold – so it all works together like it was meant to be!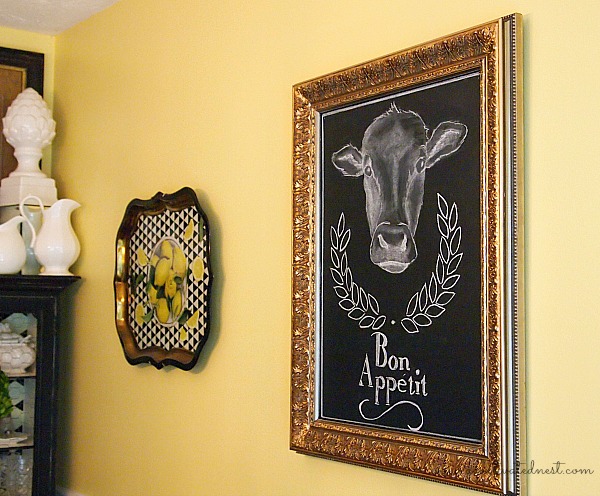 Did you know that Home Depot sells sheets of chalkboard and wipe off board? I didn't either until my husband told me. I had asked him to cut down a piece of MDF that we  had to fit my frame and he said he had plans for it, why not get a piece of chalkboard at HD – they'll even cut it. It saved me a whole step of spray painting and it's a really smooth finish that you don't always get when you cover an old painting or a piece of wood etc with chalkboard paint.
This project was a family affair – my husband went to Home Depot and got the chalkboard, put it in the frame for me and hung it on the wall, my daughter drew the cow, and I had the concept and did the rest of drawing and lettering.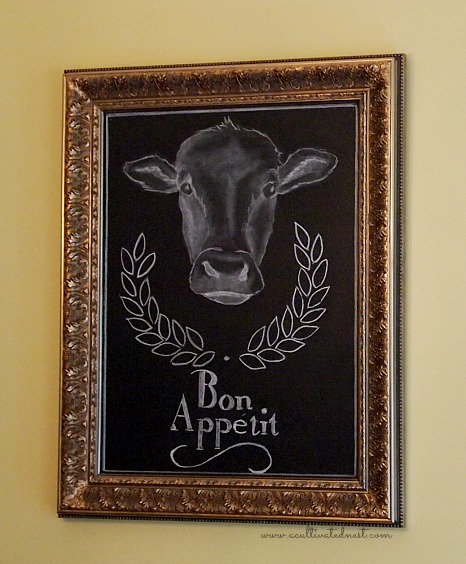 Team work makes the dream work (a little thing my husband likes to say to his employees ~ smile).
Linking to: Feathered Nest Friday