I have an eclectic mix of vintage things that I've found over the past year that I didn't really know what to do with. One of this – two of that – none of it related type of things. So instead of just keeping these things put away where I can't enjoy them, I decided to dedicate one shelf in one of my bookcases just to the vintage treasures that I find thrifting.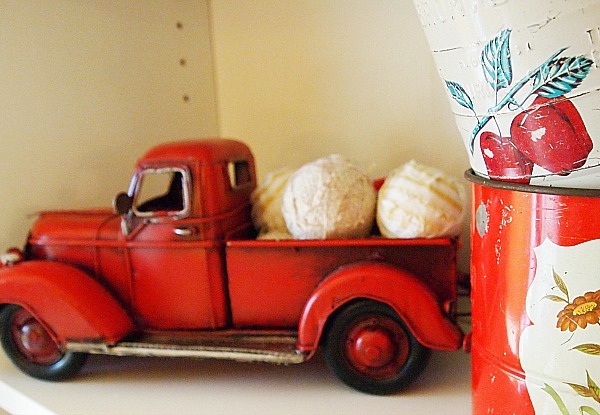 Disclosure: This post may contain affiliate links to Amazon and/or Etsy, which means that I may earn a small commission from some of the links in this post. Please see our Disclosure Page for more information.
I'm going to use that shelf like a rotating gallery. Putting out just a few things at a time (don't want it to look like a cluttery mess).  I think the danger of having lots of different things vs collecting one specific thing is that it can easily start to look messy!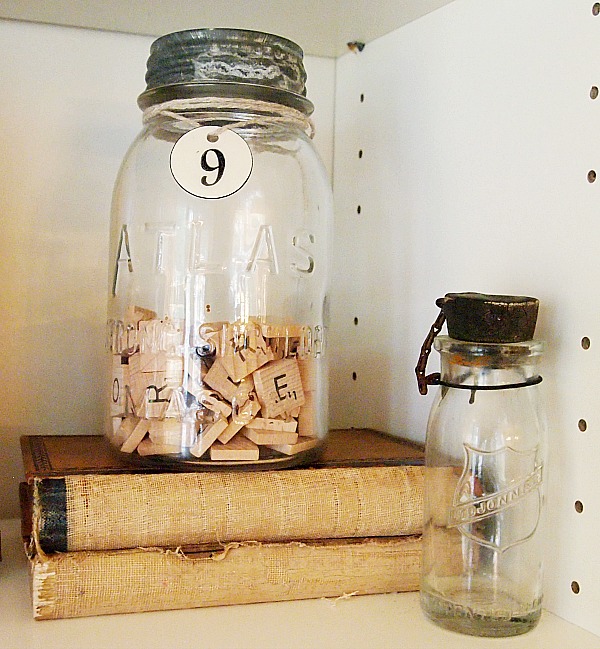 I have one zinc lidded Atlas canning jar. It's filled with some scrabble tiles for now.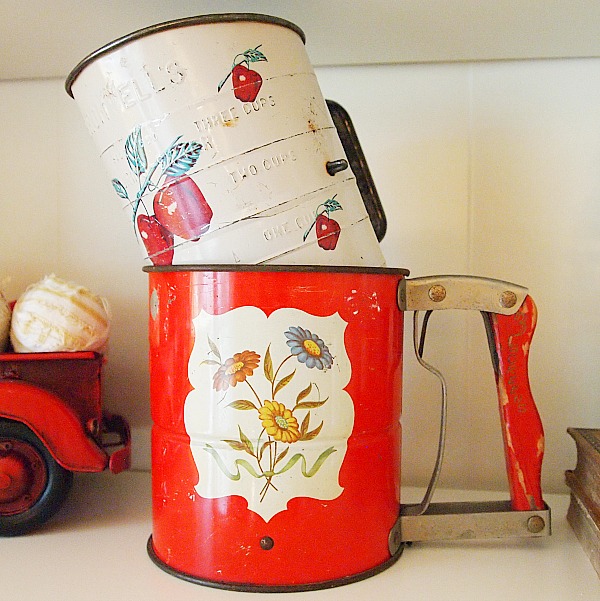 I'm collecting vintage sifters and so far I've found two!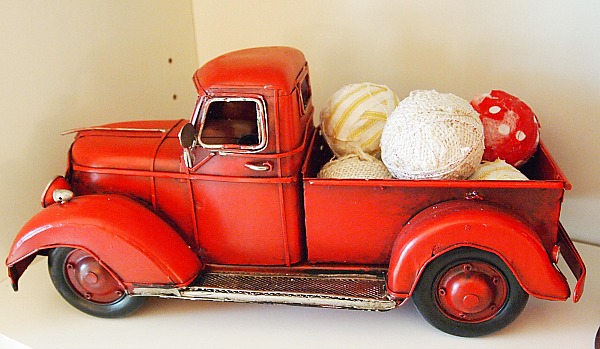 My red truck isn't vintage – but I found a ziploc bag of mini Styrofoam balls at Goodwill last week and made some mini rag balls that I put in the back of the truck.  So I wanted to use it too. There's a couple of burlap ones, a toile one, a red and white polka dot one and one made with yellow ticking.  They would be fun jar fillers don't you think?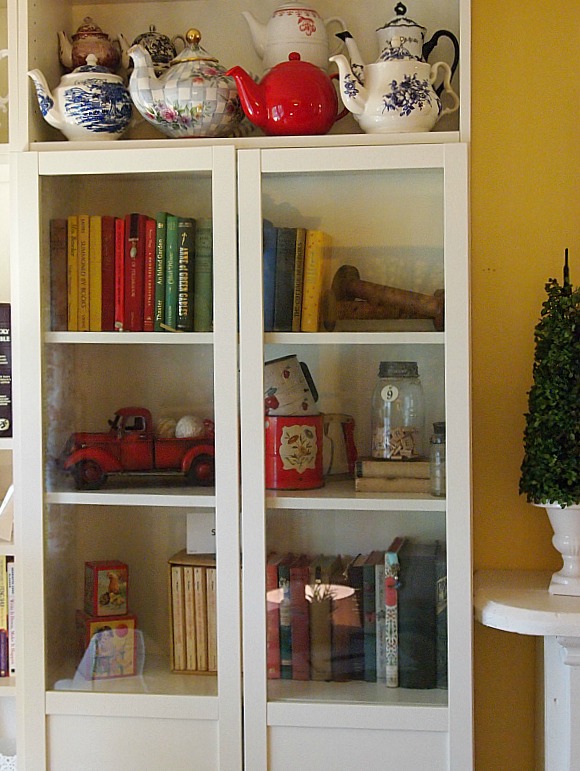 Fortunately these Ikea bookcases have doors! So when the doors are closed it all looks much neater but you can still see and enjoy what's on the shelves.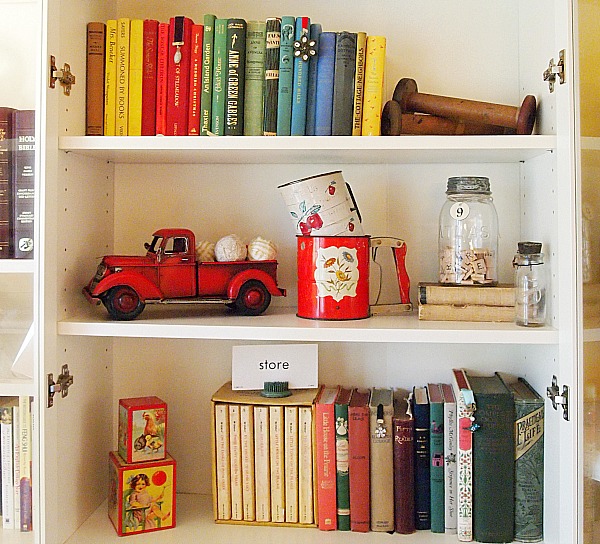 It's funny,  this particular bookcase also houses most of my vintage books.
Looks like it's becoming the "everything vintage" bookcase!