Here's a really quick project I recently did. I painted this mirror that used to hang over my sofa. My faux fireplace is now where the sofa is with a different mirror over it.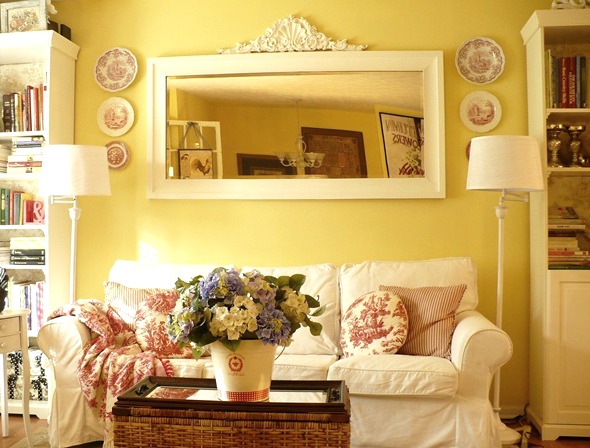 That big mirror is now  hanging where the fireplace used to be. They've sort of  switched spots.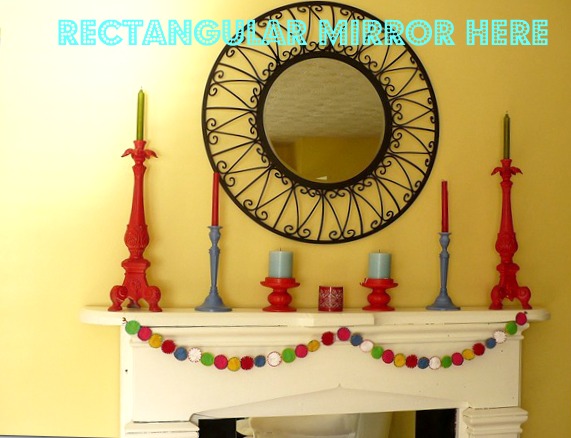 I didn't bother to take it down to paint because it's really heavy! But that's also what I did when I painted it white (it originally was  silver). I just painted it with a good angled brush – two coats. Actual painting time couldn't have been more than 20 minutes! LoVe projects that are quick & easy!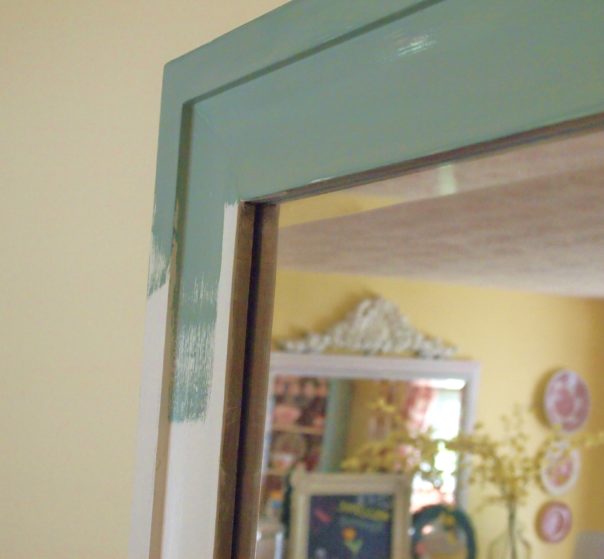 It's the same color as my china cabinet which you can see reflected in the mirror in photo below.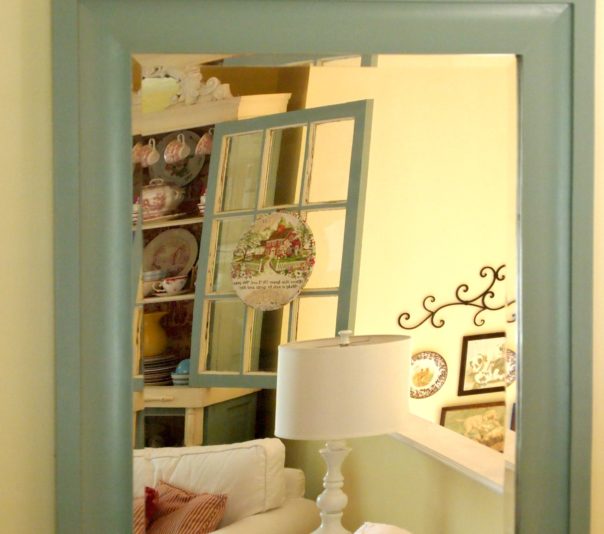 I thought it was a good way to spread that color around so that the cabinet wouldn't be the only thing that's a dirty robbin's egg blue.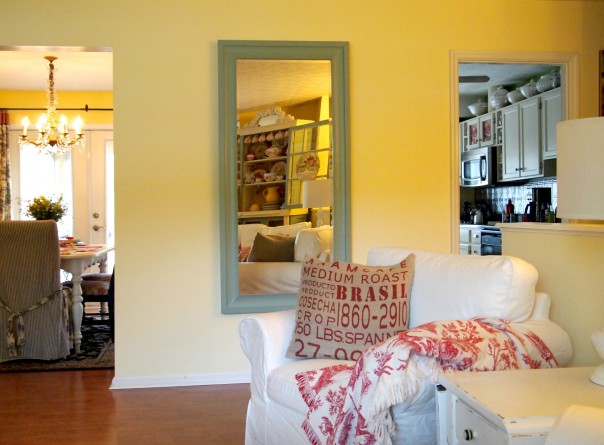 It's a good starting point for something on that wall don't ya think? Maybe more hoop art? Or a collection of  cottage paintings, or paint-by-number flower paintings, shutters maybe? Or how about some vintage trays? The possibilities are endless and exciting!
Woo-hoo! Space to collect something new!
I suppose some would keep just the mirror. Maybe to give the eye a place to rest. But I know myself, a practically blank wall won't stay that way for long!

Linking to: