Delicious Homemade Dips for Fall.
As the crisp air of fall arrives, so does the anticipation of heartwarming gatherings and delicious comfort food. Welcome the season and cozy evenings with our handpicked selection of 28 Tasty Fall Dip Recipes. There are so many tasty dips to try!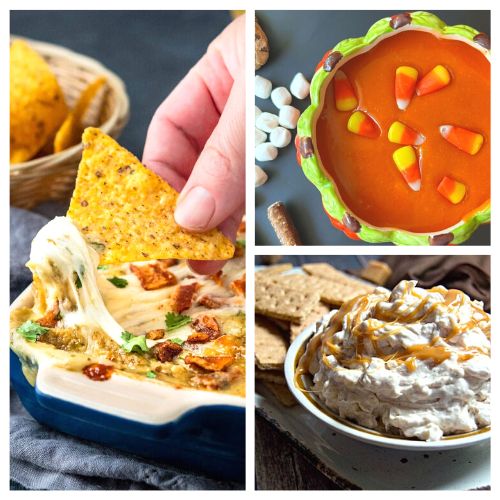 Disclosure: This post may contain affiliate links to Amazon and/or Etsy, which means that I may earn a small commission from some of the links in this post. Please see our Disclosure Page for more information.
If you want a delicious dip to serve for your fall get-together, then let us help you bring together the finest ingredients and flavors that define this time of year!
28 Tasty Fall Dip Recipes
Serving dips at a party can be a fun and interactive way to engage your guests while providing delicious snacks. Here's a guide on how to serve dips at a party:
Choose a Variety: Offer a diverse selection of dips to cater to different tastes and dietary preferences. Consider having a mix of savory and sweet dips, as well as options for vegetarians, vegans, and those with dietary restrictions.
Presentation: Use a variety of serving dishes and bowls for your dips. Opt for different shapes, sizes, and materials to create visual interest on the table.
Elevate: Place some serving dishes on elevated platforms or tiered trays to add dimension to your presentation.
Dip Placement: Arrange the dip bowls in a central location on the table, making them easily accessible to all guests.
Dipper Options: Provide an assortment of bread slices, breadsticks, crackers, and crostini for dipping.
Remember, the goal is to create an inviting and visually appealing setup that encourages guests to indulge in the delicious dips while enjoying each other's company.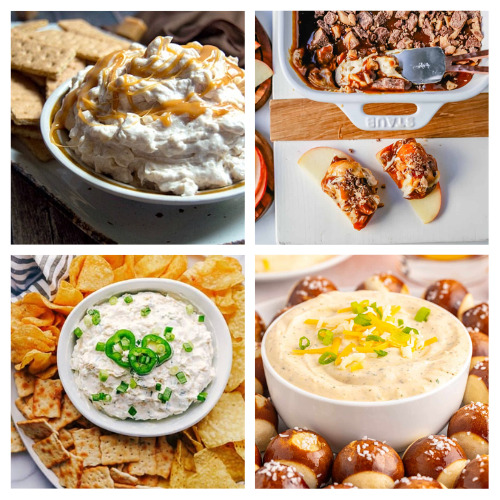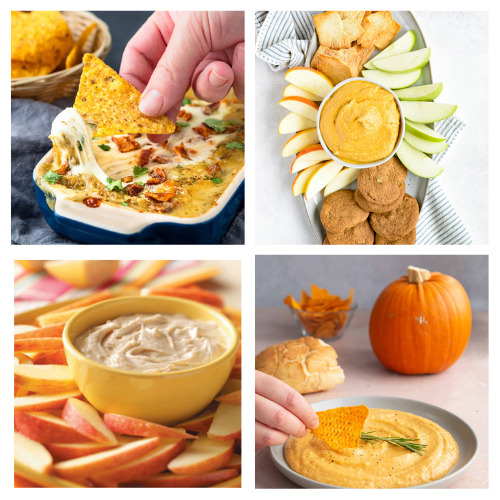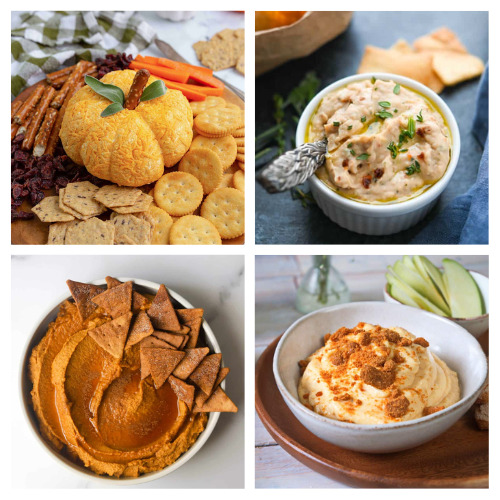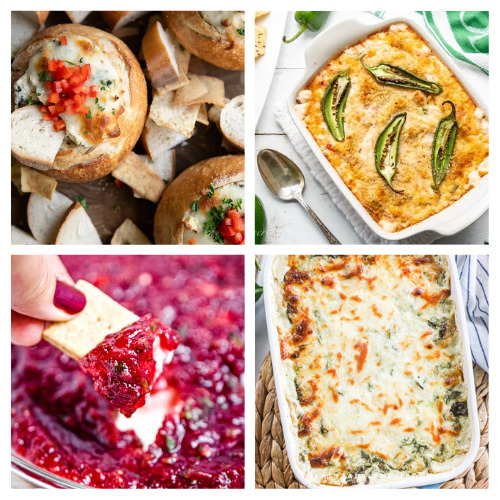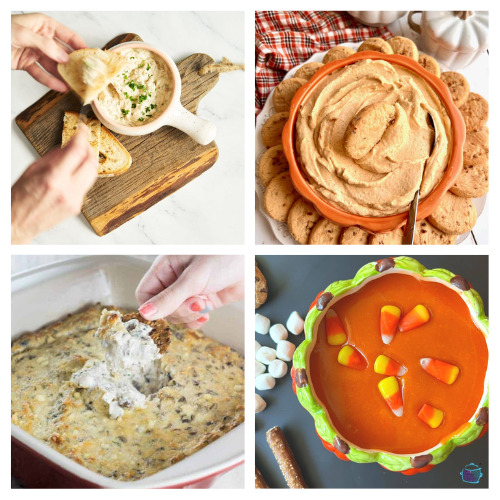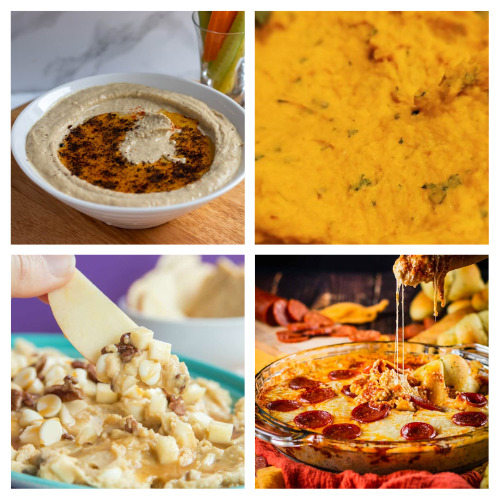 Which of these tasty fall dip recipes do you want to try first?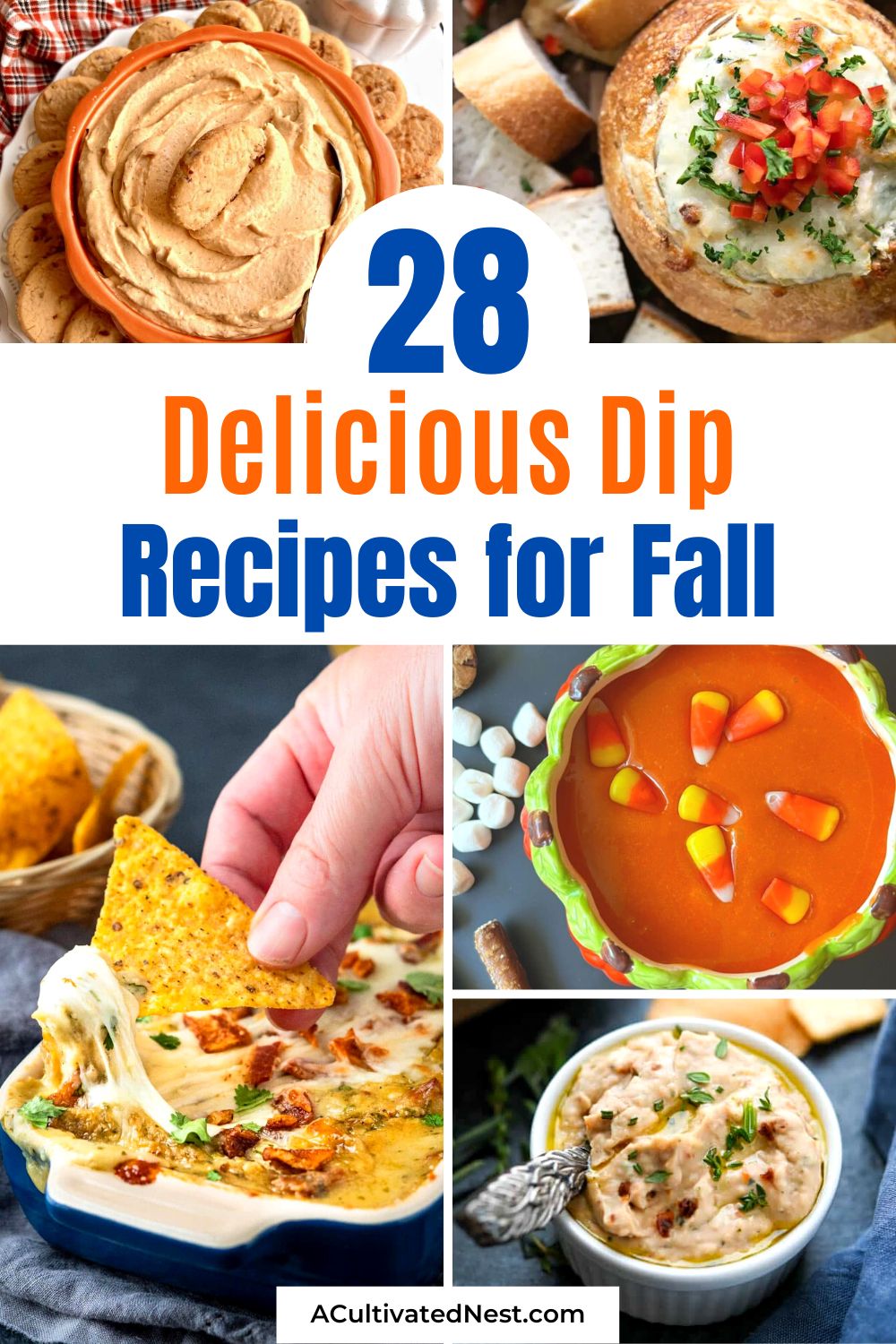 You might also be interested in: 20 Festive Fall Dessert Recipes