Actually, it's my garden yesterday 🙂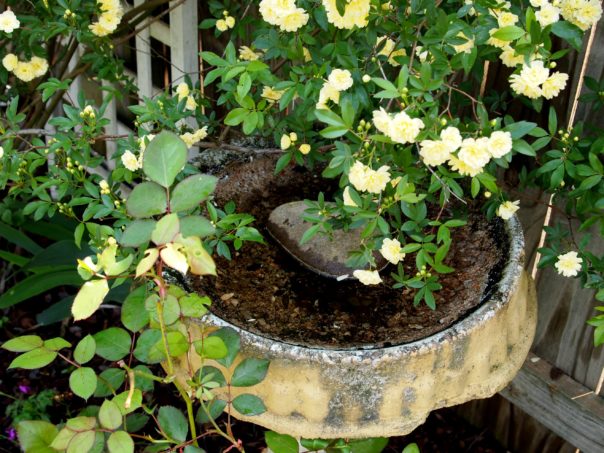 Disclosure: This post may contain affiliate links to Amazon and/or Etsy, which means that I may earn a small commission from some of the links in this post. Please see our Disclosure Page for more information.
Another summery day in the ATL!  I spent most of the morning weeding this bed & refreshing the pinebark mulch. Take a look –
My yellow Lady Banks Rose is in bloom! I cut it back about two months ago because it was all the way up to the top of the Crape Myrtles on the other side of the fence!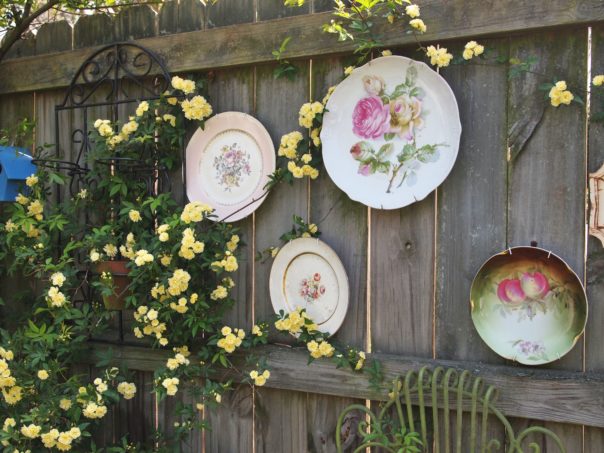 I wish it stayed like this all summer!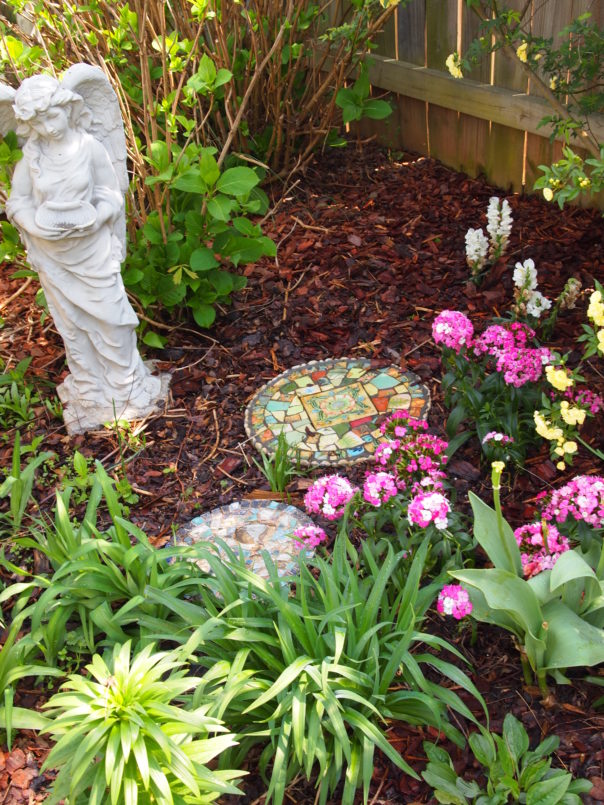 The hydrangeas are leafing out and the tulips are done.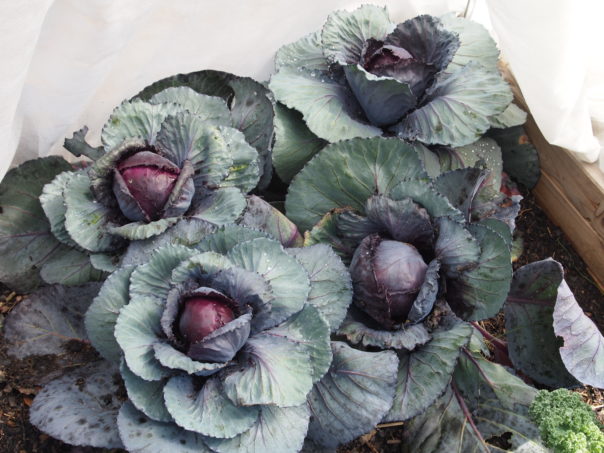 In the vegetable garden I had to pull out my broccoli – it bolted with all this heat we've been having. But don't my cabbages look beautiful! Like huge purple roses! They seem to like being under the quilted row cover. I haven't had a cabbage moth problem this year (probably do to the row cover).
The kale is still doing well – the brussel sprouts I planted never took off and they look like they're bolting now too. I fear for my peas. I'm afraid it's already too hot for them!
Besides weeding one flower bed and tidy up in the vegetable garden, I finally potted up a few seeds.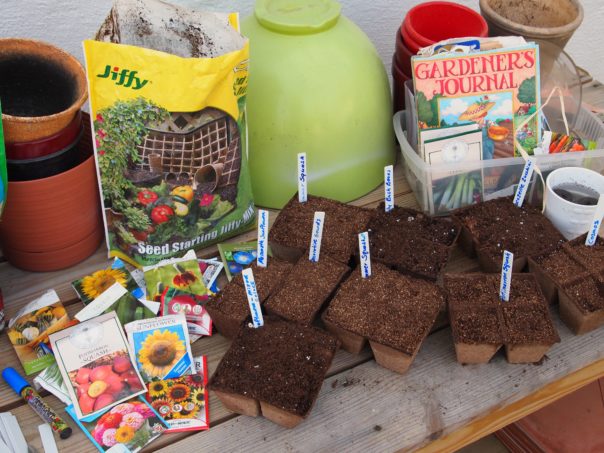 I'm expecting some seeds I ordered any day now so I'll have a few more to do. I used peat pots that I got from Big Lots last year on clearance. Last year I tried using a few toilet paper tubes for my seeds and didn't like them. They fell apart when they got wet. I haven't tried pots that you can make from newspaper – maybe they're stronger?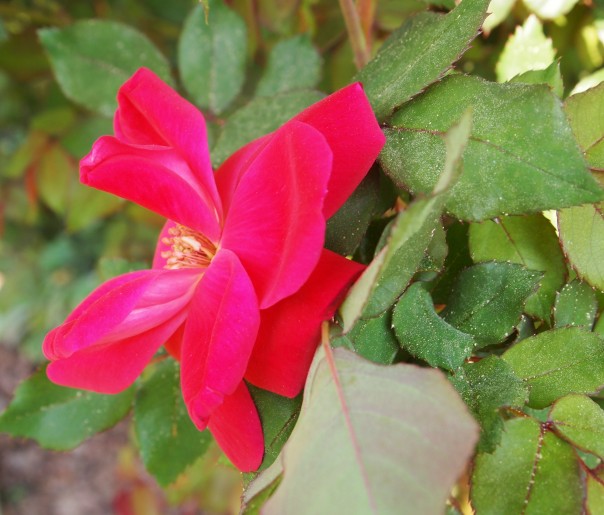 Even my Knockout Roses are starting to bloom (do you see all the pollen on the leaves).
A last look at my gorgeous Lady Banks Rose. It's one of my favorites!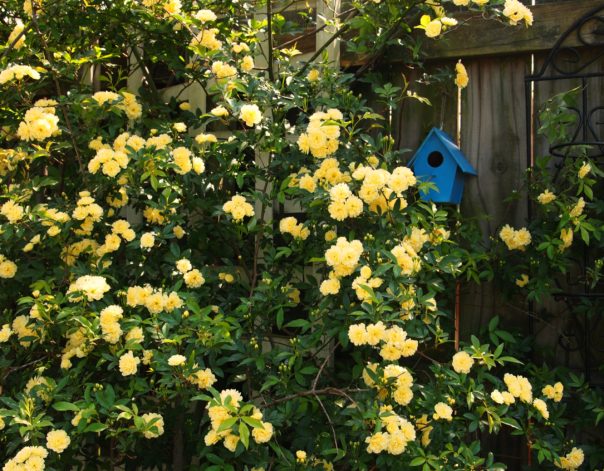 Hope you all have a good rest of the week! My husband is off the next few days so I hope to finish up a few projects since I'll have help!