Hi!  I was looking at my small black china cabinet that's in my dining room and realized that I hadn't changed the flowers in the planter on top of it since last fall! It still had fall hydrangeas and bittersweet in it. So since we had a few days of stormy afternoons I thought I'd do something fun for a change and fix up my china cabinet! Painting walls & scraping wallpaper is not as much fun as it used to be 🙂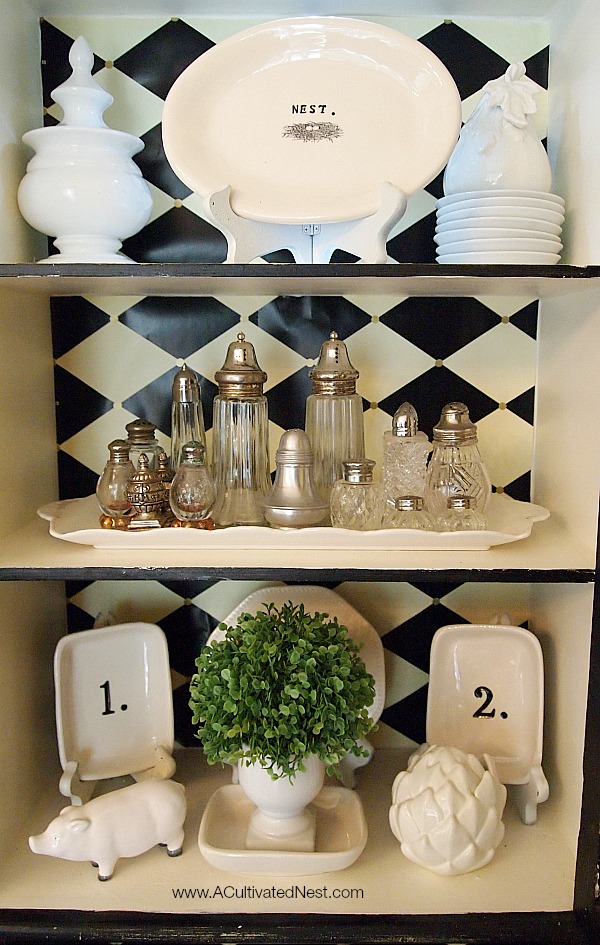 Disclosure: This post may contain affiliate links to Amazon and/or Etsy, which means that I may earn a small commission from some of the links in this post. Please see our Disclosure Page for more information.
So this cabinet is narrow and the shelf space is teeny. You can only get small things in this cabinet which is ok because small things don't cost much and small things are easy to store.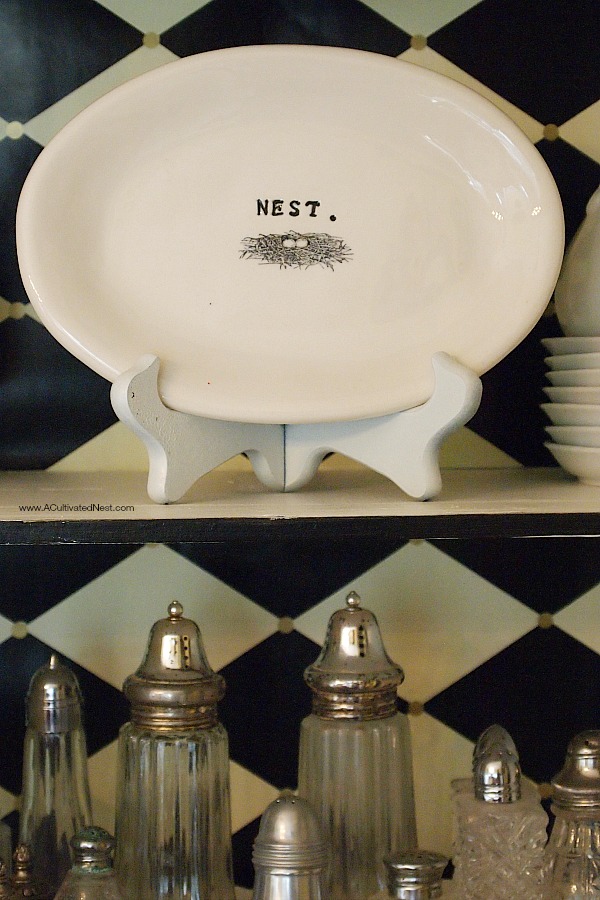 My eagle eyed daughter found this plate at TJMaxx while we were supposed to be shopping for a Father's Day present and insisted that I get it (no argument from me)!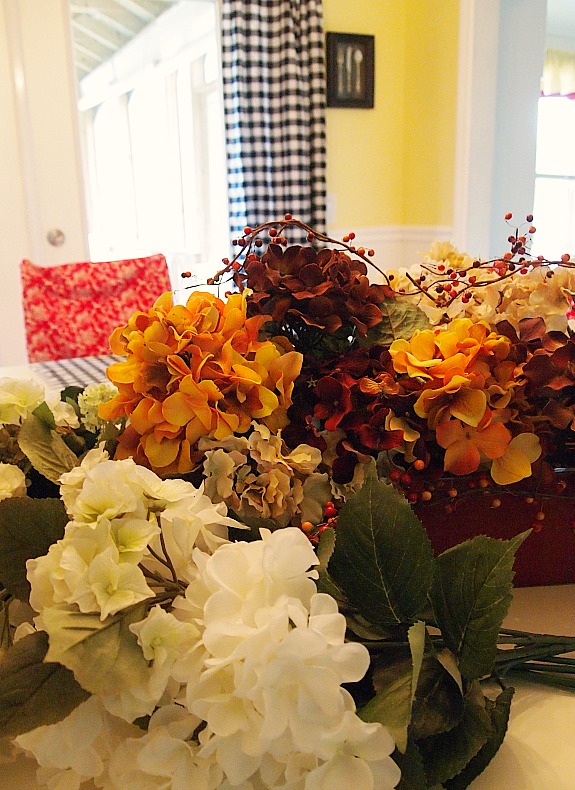 I have lots of faux hydrangeas in every color. I always buy them at the end of season clearance. By lots I mean I have a large plastic bin full of them! I pulled out all my white hydrangeas and went to work on my red planter box.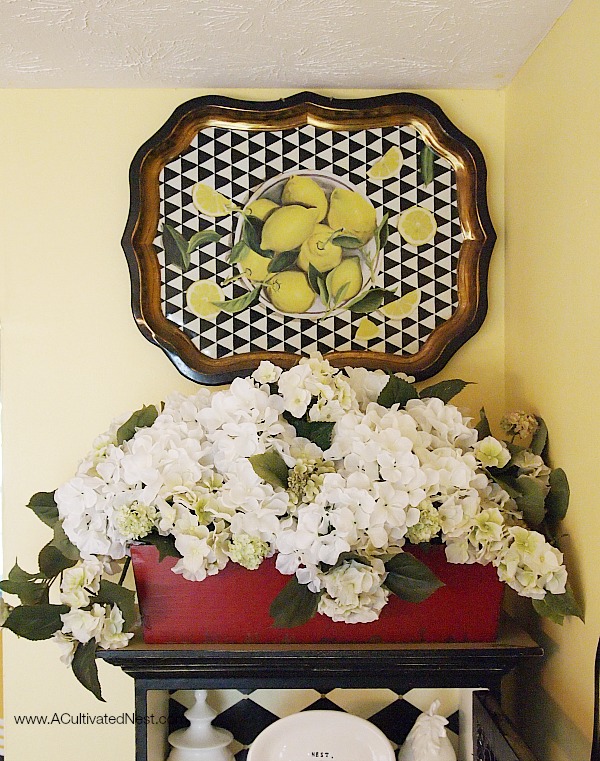 I really don't have a clue about arranging "arrangements".  I used every white – whitish hydrangea stem that I had and re-did this planter a few times until I got tired and decided that this looked just fine.
I also moved one of my lithographed trays over the cabinet (I had a thrift store picture in a black frame before which you can see in this post). I thought the background of the tray played off the wrapping paper I used for the back of the cabinet. Plus the yellow of the lemons reference all the yellow I use in my home.
Here are a few more photos: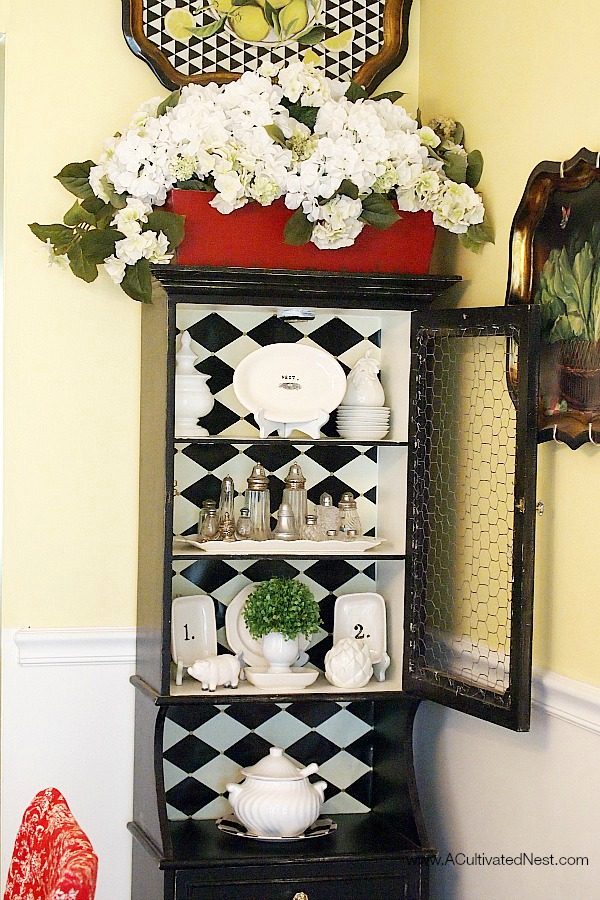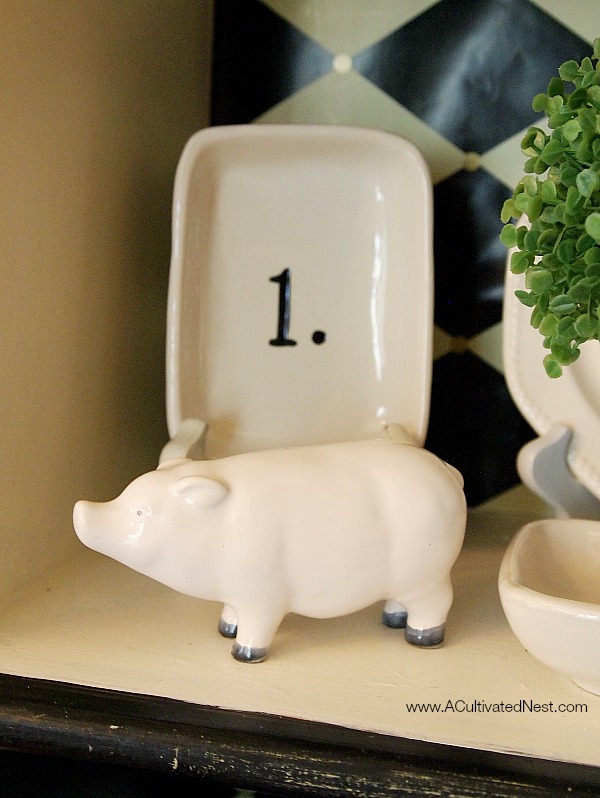 I like red and yellow but I also like black!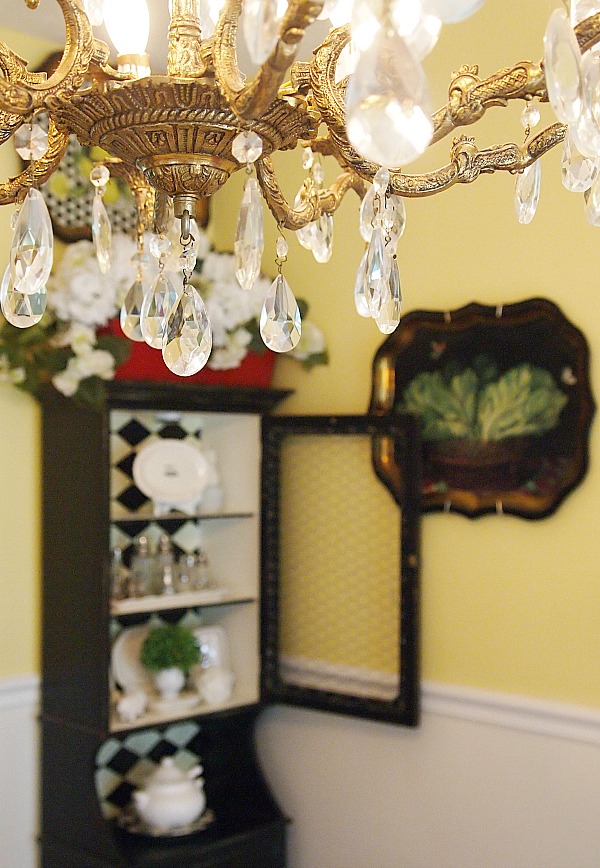 Back to painting!