Homemade Shower Steamers for Nasal Congestion.
Allergies acting up? I know what that's like! This spring has been horrible for my allergies. Pollen always makes my eyes itchy and my nose either runs or gets stuffed up, but this year has been worse for some reason. Luckily I know how to make a soothing DIY to help with those allergy symptoms! For a bit of nasal allergy relief or relief from the stuffed up nose of a cold, you should make my DIY Decongestant Shower Steamers!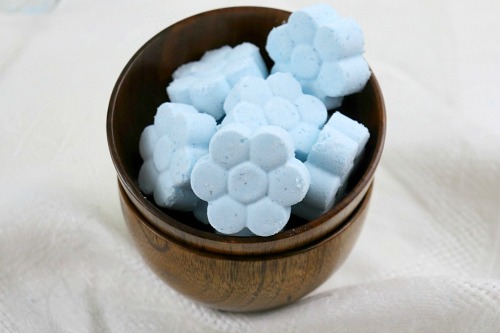 Disclosure: This post may contain affiliate links to Amazon and/or Etsy, which means that I may earn a small commission from some of the links in this post. Please see our Disclosure Page for more information.
It's so nice to take a hot shower with one of these DIY decongestant shower steamers and finally get your sinuses working right again, if even for a short while. Of course, this isn't any sort of permanent sinus relief, so if your allergies/cold are really bad it would be worth seeing a doctor for a stronger solution.
DIY Decongestant Shower Steamers
Supplies
1 cup baking soda
1/2 cup cornstarch
1/2 cup citric acid (It's better to buy in bulk on Amazon)
1/4 cup dead sea salt
3 tablespoons coconut oil
1 tablespoon vapor rub
10-20 drops lemongrass essential oil
10-20 drops eucalyptus essential oil
Mica powder coloring (any color you like- I used a blue powder)
Spray bottle of rubbing alcohol (AKA isopropyl alcohol)
Flower silicone mold
Instructions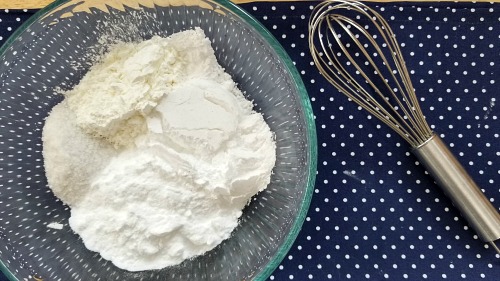 1. In a glass bowl, add baking soda, cornstarch, citric acid and dead sea salt. Mix dry ingredients together.
2. Add essential oils to the coconut oil (the coconut oil helps bind the ingredients together).
3. Mix liquids into dry mixture. Add in the vapor rub and then add the mica coloring. Mix until you achieve the color you want.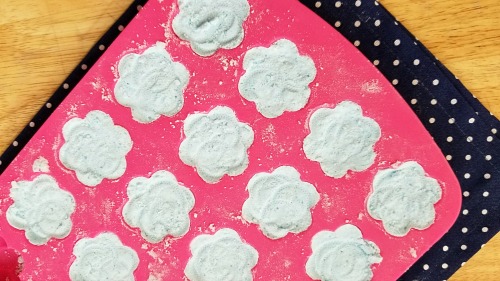 4. Add mixture into the mold until the molds are full. Press down firmly. If the mixture begins to dry out as you work, spritz with a bit of rubbing alcohol.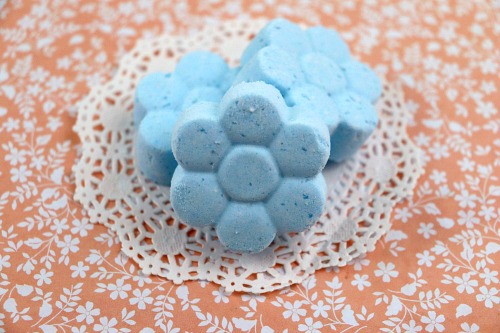 5. Allow to dry overnight, then gently release shower steamers from mold.
To Use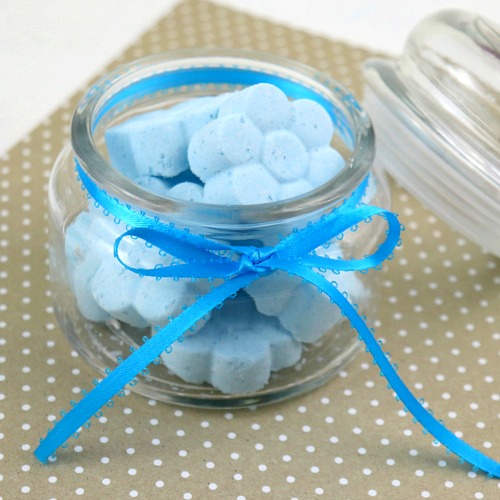 To use your DIY decongestant shower steamers, take one into the shower with you. To be safe (since the steamers are made with oils), use a shower mat so you won't slip. Wet your steamer a bit under the water, then put it in a corner of the shower, away from the direct spray of water. If you put it directly under the water it'll get used up too fast. When your shower is over, make sure to wipe down the shower floor to get rid of any residual oil from your DIY shower steamer.
What helps you when you have stuffy sinuses?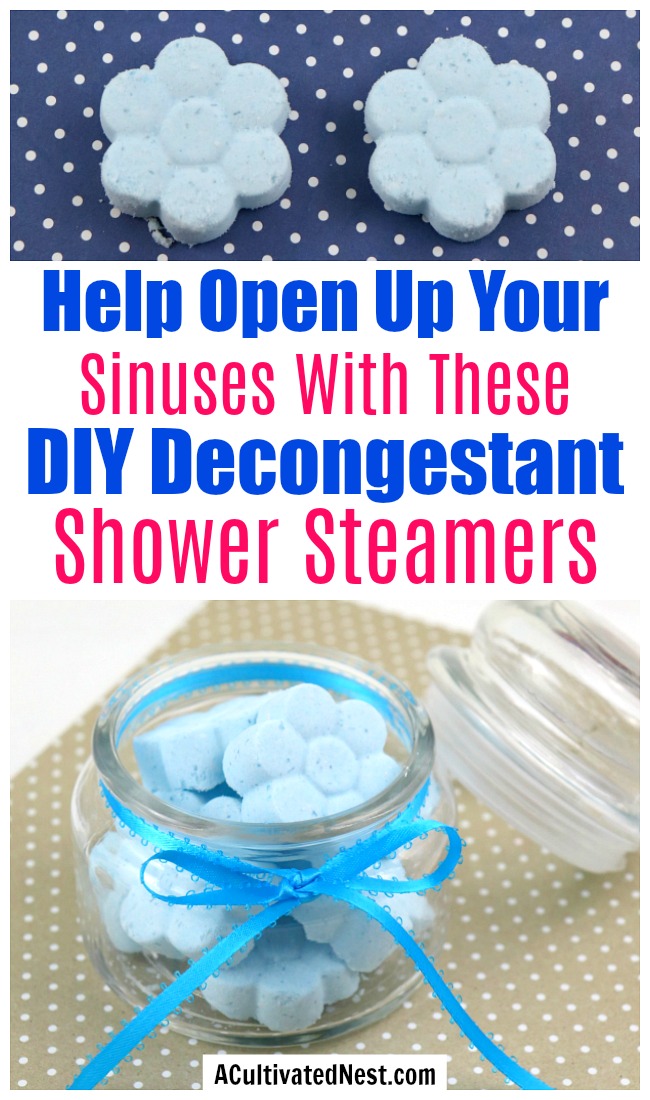 You might also be interested in: All Natural DIY Vapor Rub