I shared with you the top shelf I decorated for Christmas in my black china cabinet that's in my dining room  here and today I want to show you what I did with the rest of it. But first, my chandelier.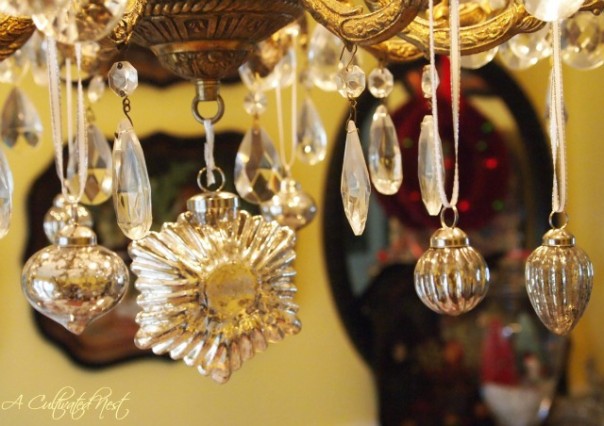 I hung a few little mercury glass ornaments from it and called it done.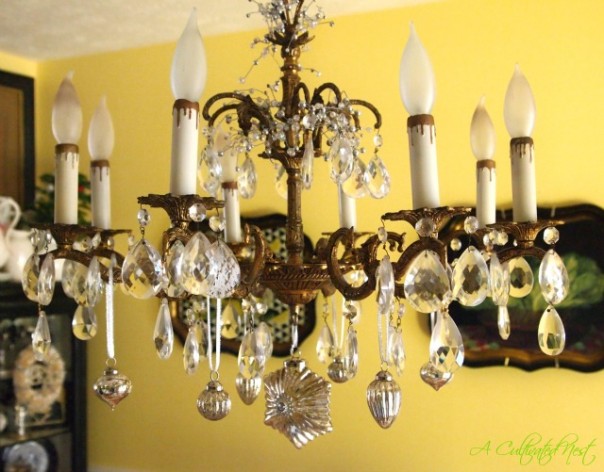 On to my little dining room china cabinet…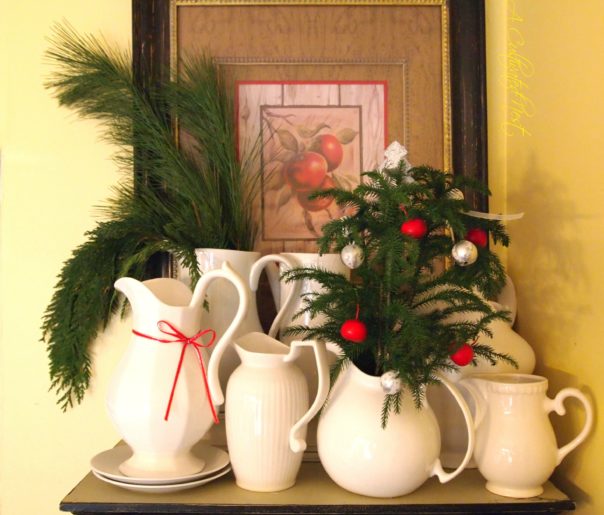 I have some white pitchers on top of the cabinet which I filled with a bit of greenery and a little pine tree from Home Depot. The apple painting is one I found thrifting long ago.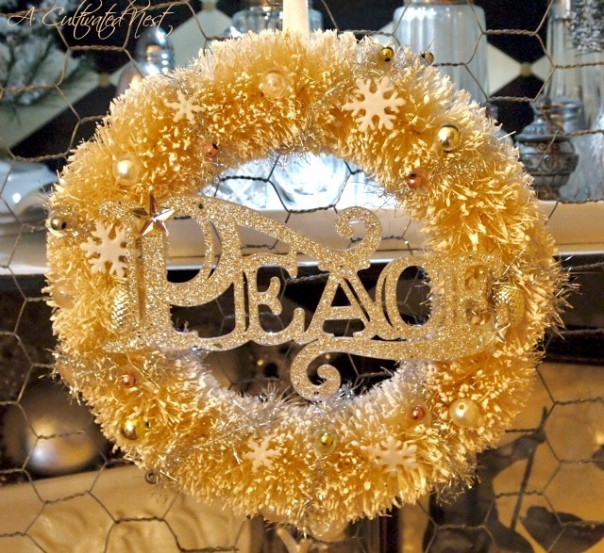 On the front I have a vintage looking bottle brush wreath which I attached a Christmas ornament that says "Peace". The wreath is from Target I don't know what year. I didn't really like their Christmas selection this year (which is just as well). I think their Christmas department is waaay smaller than it's ever been.
The top shelf most of you saw last week so I'll skip to the middle shelf.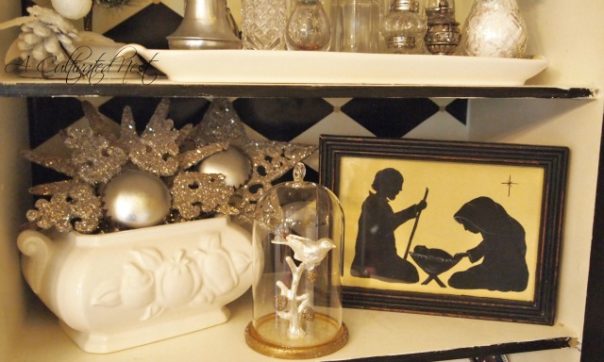 The middle shelf has a sweet silhouette painted by Suzanne @ Pear Tree Primitives which I got from her many years ago so I don't know if she currently has any available. I also put some of my favorite vintagey glittered ornaments in a little soup tureen.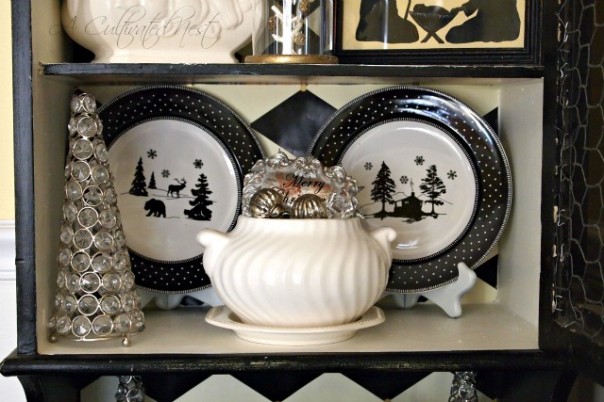 On the bottom are some black and white Christmas silhouette plates…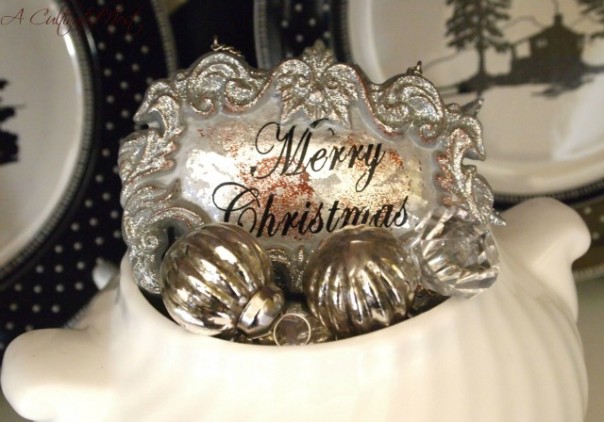 and a little soup tureen filled with some ornaments.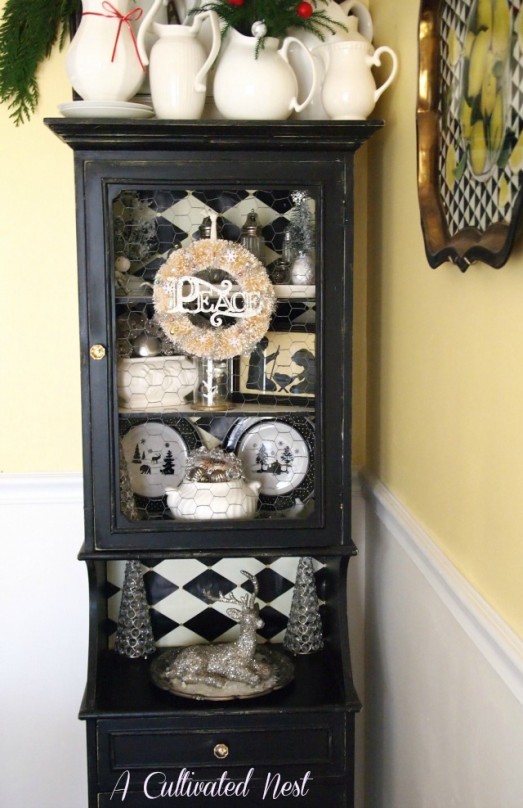 As you can see it really is a little china cabinet! Since I get asked all the time, the harlequin paper in the back of the cabinet is Christmas gift wrap. I got it from Hobby Lobby years ago so I have no idea if it's something they still carry.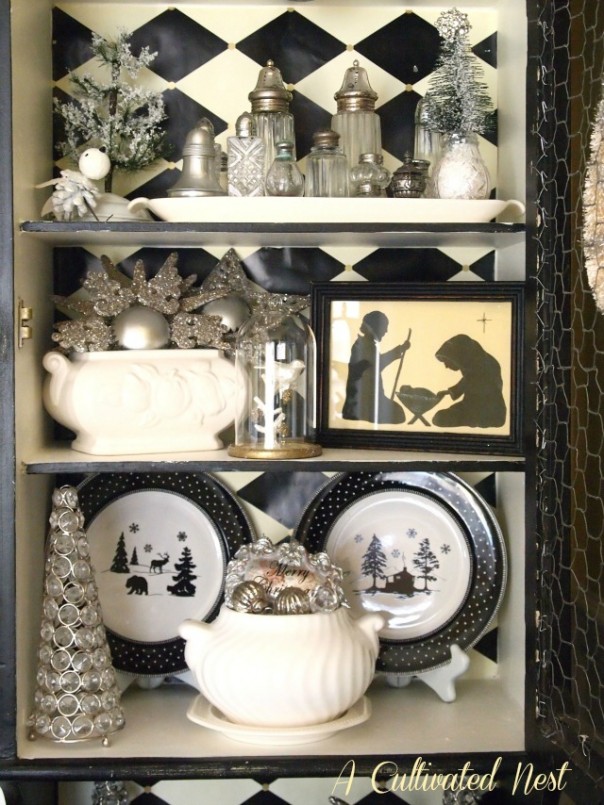 I tend to use lots of whites, silvers and glittery things in my dining room at Christmas because there's quite a bit of black in there and I like the contrast.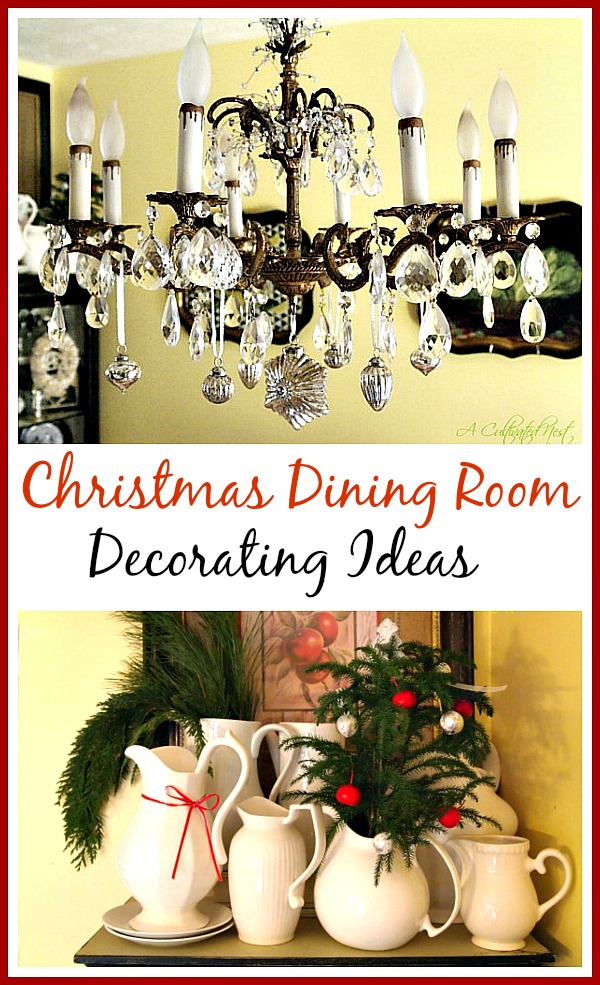 I just have a few more little Christmas touches to show you next week cause I am done! Done with my Christmas shopping and done with my Christmas decorating!!! Which is good because I've been painting my kitchen in all this madness! I want to have that done in another week or so.