Happy first day of spring! Last week was my birthday and I dragged my family all over the place looking for some shelves to put over the chest of drawers in my dining room. One place we stopped in is a favorite store of mine and I took a few photos. I'll show you what I got there at the end of the post. As to the shelves, I found one lovely one at TJMaxx. But I've come to the conclusion that shopping at TJX is like shopping at a thriftstore. It's hard to buy multiples and they have a lot of nicked and broken things. So we went to Lowe's and I bought some inexpensive shelves there!
Here are some photos from my favorite store which has thrift store prices!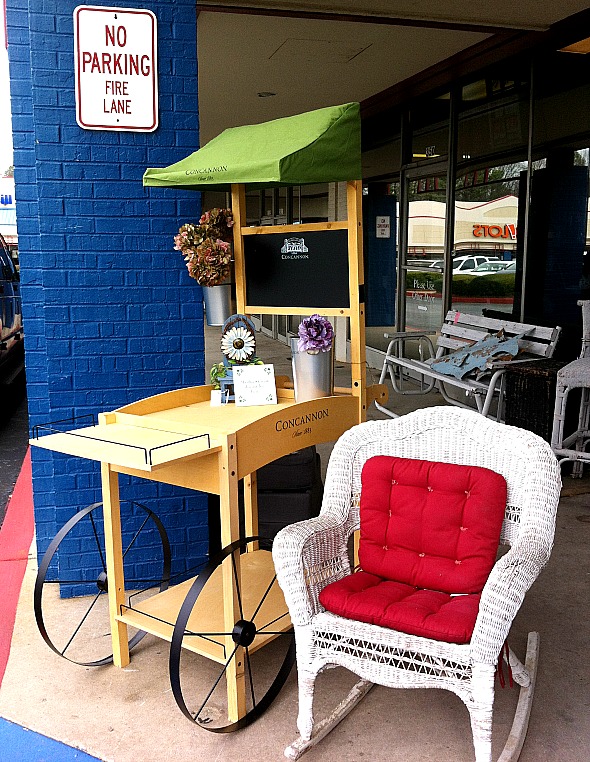 I (and several other people) were eyeing this flower cart.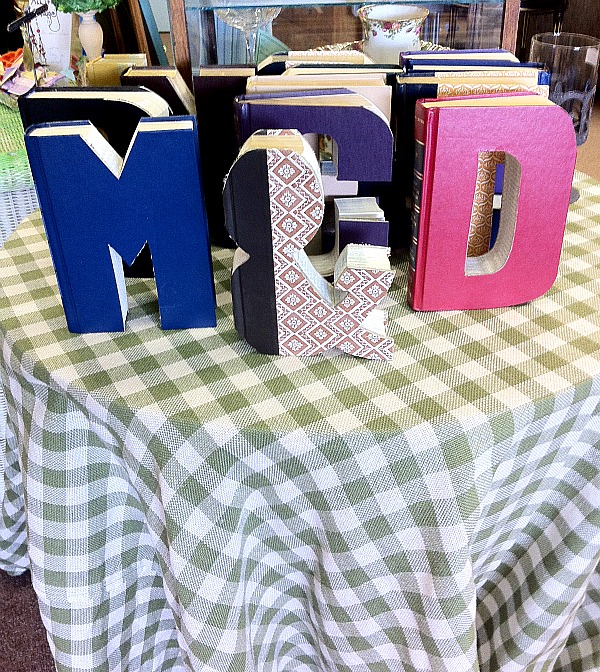 Aren't these fun! These letters are cut from old Reader's Digests. I was thinking about the ampersand one but they were all $15, which I felt was too much to pay.  I found a few tutorials on line on how to make them so I think I'll have my husband make me one.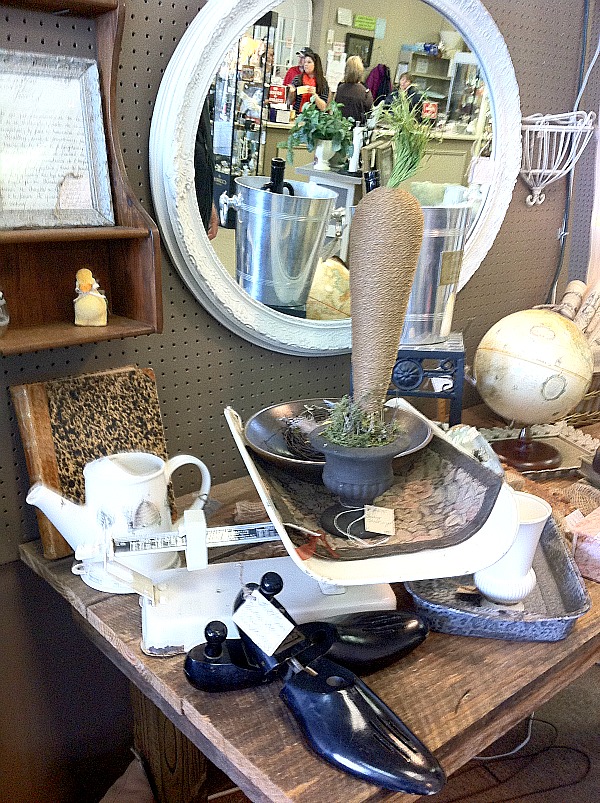 Here's a vintage scale and big carrot wrapped in twine planted in a little urn. The scale was $30 I think – which is not bad for that size scale. But took the photo because of the carrot!
This vintage fireplace surround is just amazing!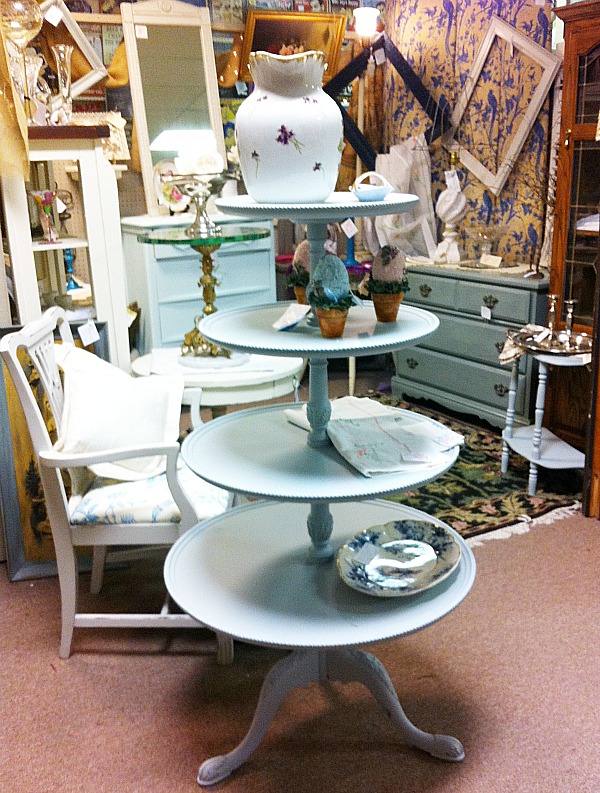 I've always wanted one of these tables.
They were selling turtle  shells and hornets nests!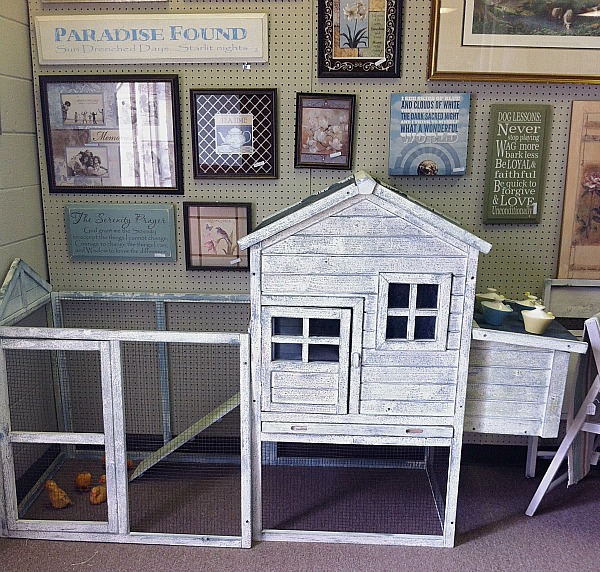 They had a chicken coop for sale for $249!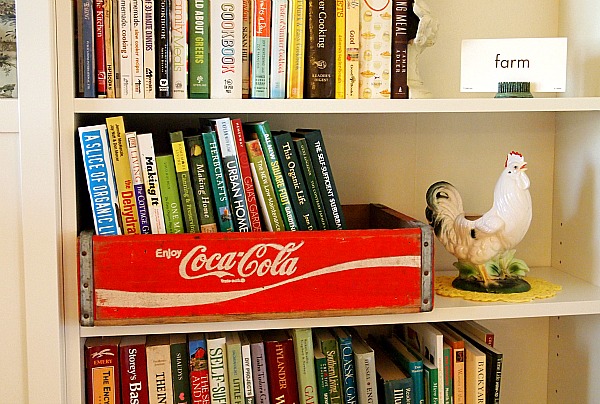 I bought a old Coca-Cola crate which I'm using to hold some books right now.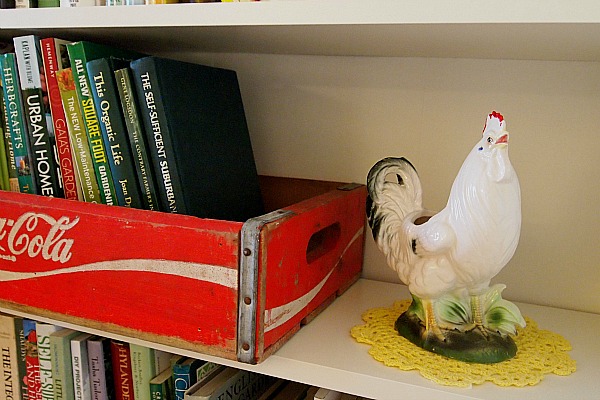 I,  of course,  love the red and I live in the land of Coca-Cola (Coke headquarters are in Atlanta) so I had to get a Coke crate and not any other soda crate!
I had a fun day thrifting and think my old Coke crate is going to be fun to decorate with!