I love a good soak in a hot bath! That bath is even more relaxing if it has some nice bath salts in it, too! If you need to unwind after a long day, or your muscles are sore from a good workout, then you have to make these Tangerine Bath Salts! They make any bath so relaxing!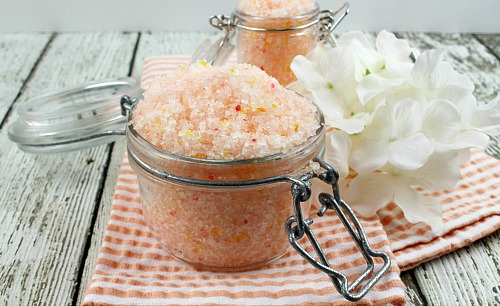 Disclosure: This post may contain affiliate links to Amazon and/or Etsy, which means that I may earn a small commission from some of the links in this post. Please see our Disclosure Page for more information.
The Epsom salts in this mixture are very helpful at relaxing your body, reducing muscle pain, and detoxing. But the addition of tangerine essential oil makes these salts even better! Tangerine essential oils have sedative properties, helping to calm your body and reduce mental stress. The oils also are anitspasmodic, which helps to reduce muscle cramps. All together, this creates a very relaxing and luxurious bath experience!
While you could just mix up these tangerine bath salts for yourself, why not give them as a gift, too? Everyone appreciates the promise of a nice bath, so a pretty jar of these bath salts would make a lovely gift for any birthday or holiday! Consider adding a ribbon and a label or tag with usage instructions for some nice finishing touches.
Tangerine Bath Salts
Ingredients
2 cups Epsom salts
1 cup coarse sea salt
3 tablespoons baking soda
10-12 drops tangerine essential oil
Optional- 3 drops yellow food coloring and 1 drop red food coloring
Airtight container
Directions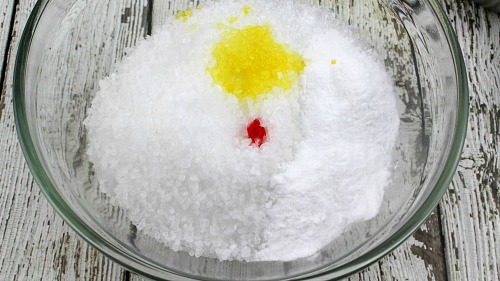 1. Add Epsom salts, sea salt, and the baking soda to a medium mixing bowl. Stir to mix well.
2. Add the tangerine essential oil and mix again to incorporate into the salt mixture.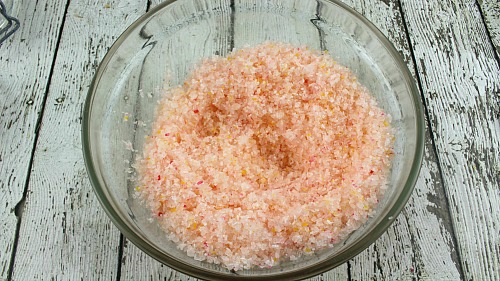 3. If you want a pretty orange tint to your bath salts, add the yellow and red food coloring and stir well. Otherwise, the bath salts will be white in color.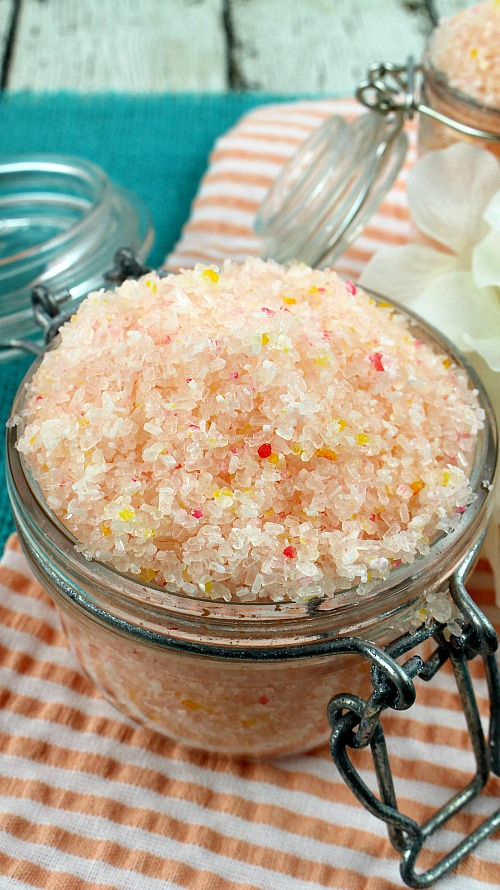 4. Store in an airtight container for up to 6 months.
How to Use
1. Add 1/4-1/2 cup cup of bath salts to a warm bath.
2. Sit, relax, and enjoy your tangerine bath salts!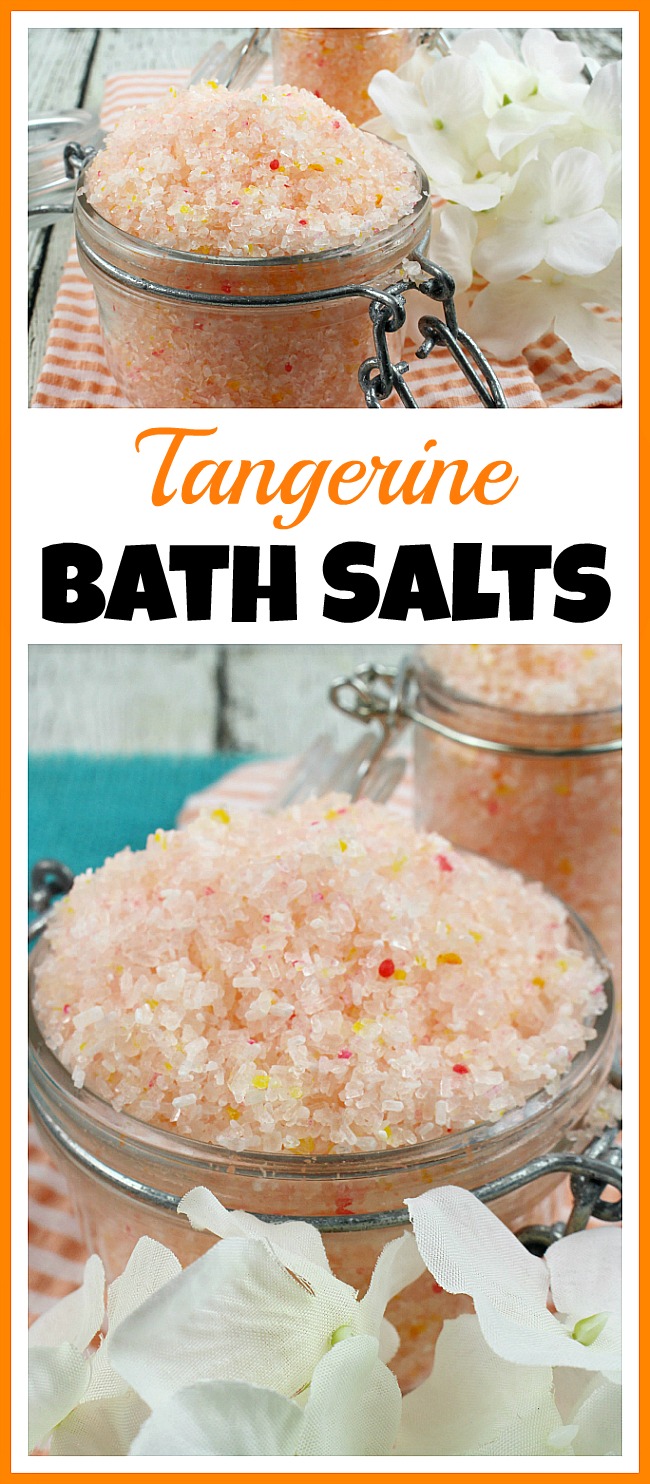 This post contains affiliate links to Amazon. Please see our Disclosure Page for more information.
You may also be interested in: