Well I think that after being stung by a scorpion yesterday, spending hours in the ER and having a tetanus shot……..I think I'm just going to take it easy today and read some new books ( that I got with my Amazon gift certificates that earned by doing Swagbucks)!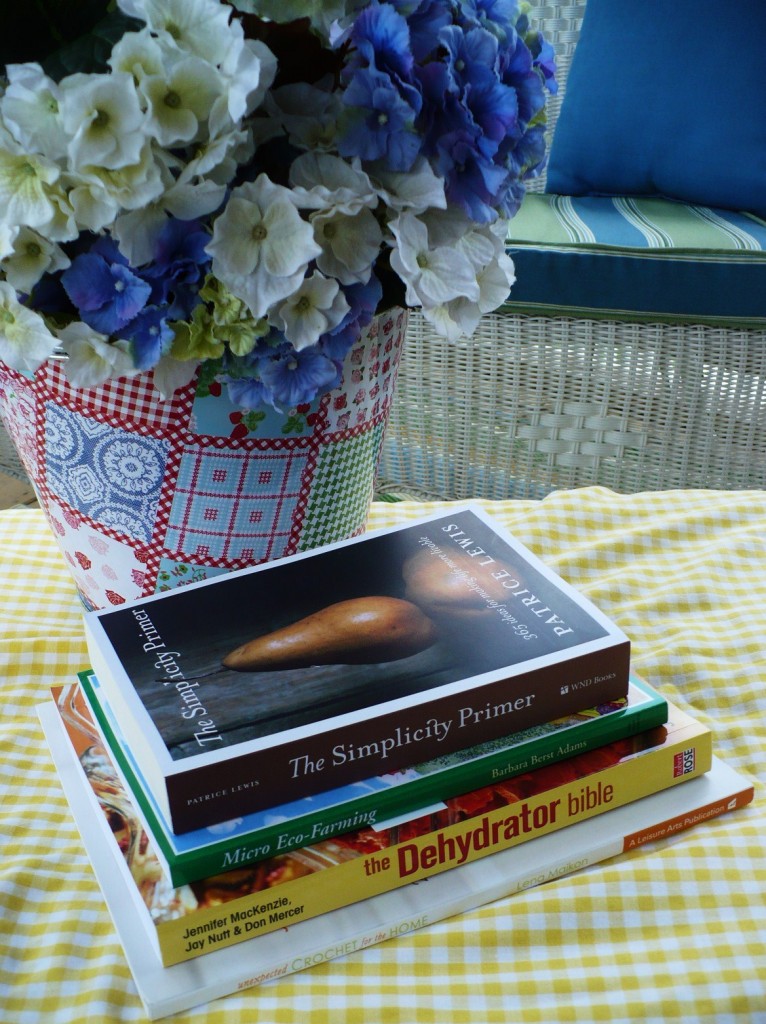 Disclosure: This post may contain affiliate links to Amazon and/or Etsy, which means that I may earn a small commission from some of the links in this post. Please see our Disclosure Page for more information.
All I can say is,  Atlanta people, be careful of what's in your pinestraw that you get from the big box stores!
My New Books:
The Simplicity Primer – 365 ideas for making life more livable  (flipping through it I find that there are many things I already do but a few I don't – so we'll see)
Micro Eco-Farming – Prospering from Backyard to Small Acreage In Partnership with the Earth  (I'm excited to read this one as it's supposed to be have real-life examples of people that make a living from their urban/micro farms)
The Dehydrator Bible (did you know you should prick blueberries before dehydrating). It also has over 400 recipes using various dried ingredients
Unexpected Crochet for the Home – good thing it was free because there are only about 2 or 3 projects that I would  actually make!
Isn't it fun having a new stack of books to read?  There's nothing like being engrossed in a good book. Hopefully most of these won't disappoint!