20 Fantastic Homemade Lotions and Lotion Bars.
Making your own beauty products is a great way to know exactly what goes into them. You don't have to worry about harmful chemicals, and you can adjust the ingredients to meet your needs. Plus, homemade beauty products make lovely gifts! I think you are going to enjoy these 20 Luxurious DIY Lotions and Lotion Bars!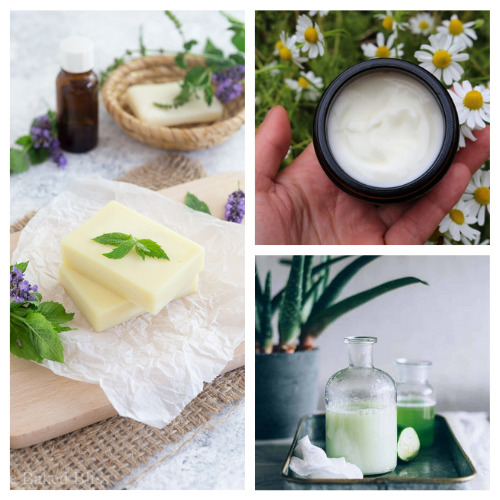 Disclosure: This post may contain affiliate links to Amazon and/or Etsy, which means that I may earn a small commission from some of the links in this post. Please see our Disclosure Page for more information.
We have a variety of DIY liquid lotions as well as DIY lotion bars below! They all smell amazing and make wonderful gifts for friends and family members.
20 Luxurious DIY Lotions and Lotion Bars
If you haven't made your own DIY lotion before, don't worry; it's a lot of fun! There are a few items you may need to have on hand before you begin. Each recipe will have its own set of supplies you need, but I wanted to point out a few helpful supplies.
Silicone Molds – When making homemade lotion bars, you will need some silicone molds, so they are uniform in size and shape. There are lots of different sizes and fun shapes you can try!
Scale – While it's not required, it is certainly easier to measure the ingredients when you have a kitchen scale. It's an inexpensive item that is helpful to have.
Spatula – A good spatula is a must-have! You want something firm enough to get the job done.
Gloves – Just to save your hands from getting too messy, having some gloves is a good idea. While you don't have to use gloves, I think it just makes it easier to work with the ingredients.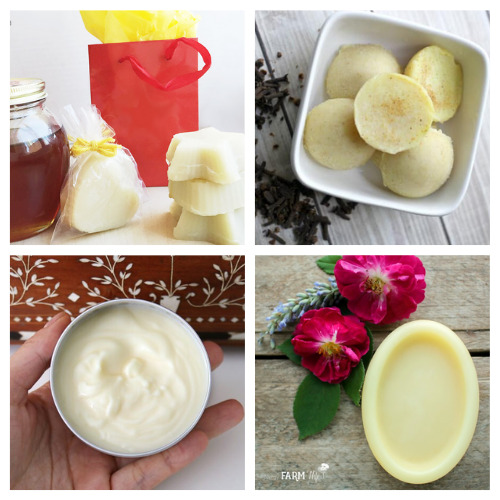 What is your favorite scent of lotion, or do you prefer unscented lotion?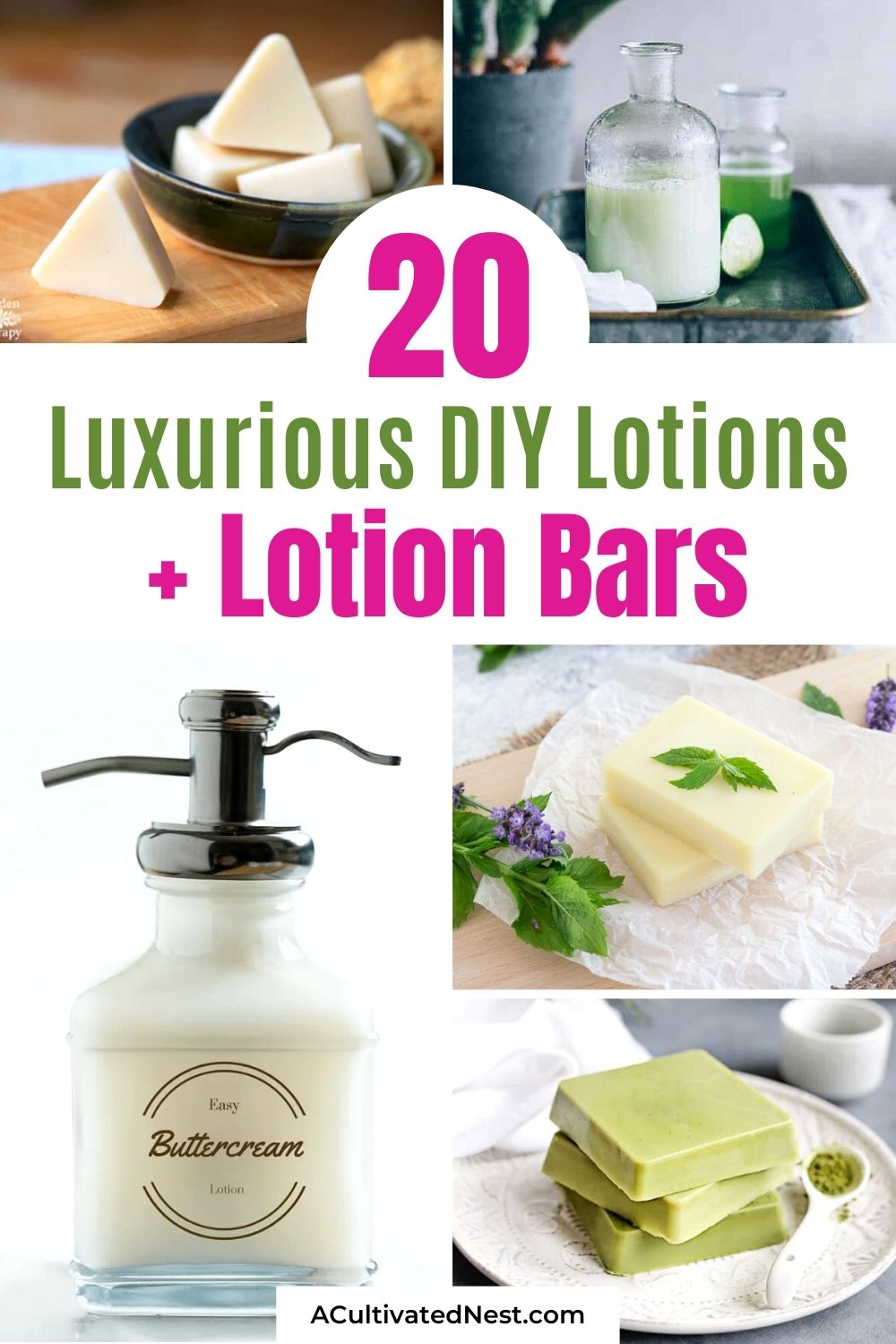 You might also be interested in: 20 Fresh Scented DIY Sugar Scrubs