Many of you know that I used to edge the border in front of my veggie garden with plates.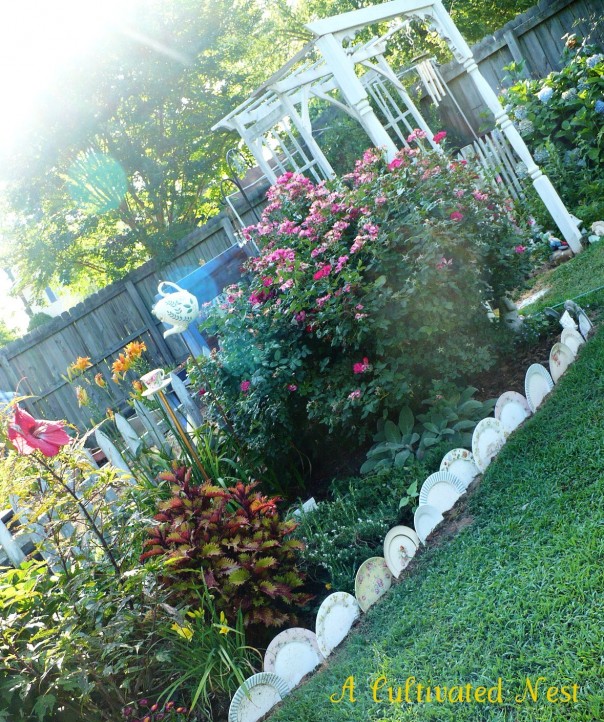 Then we decided to move and in the process of neutralizing the house and garden I removed all my plates and started using some concrete edgers.
Fast forward – we decided we couldn't move just yet and now I have these concrete edgers instead of the plates that I don't like very much. I thought about painting them white. But I'm not sure. Anyway, I was looking for some bed edging ideas the other day and thought I'd share some with you.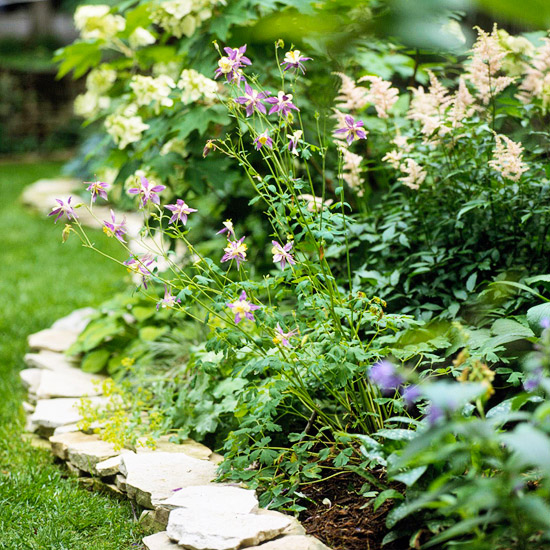 Flagstone edging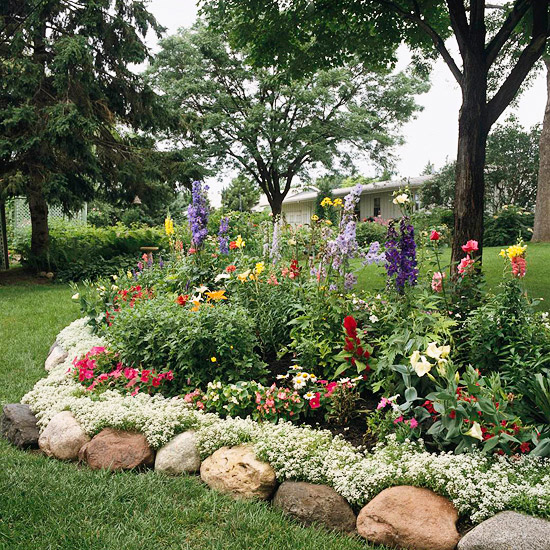 I really like this big rock edging. I think it looks very informal and cottagey. But I'm thinking that the gaps inbetween the rocks would give the Bermuda grass space to spread into the border unless I also install some plastic or steel edging.
I also really  like this double brick edging. I already used brick under one arbor leading into the vegetable garden.  So it would all flow.
Here's a cute idea from decoist that might work if I used shorter pieces of log.
or should I just go to the thrift store and get some more plates and do a plate border again?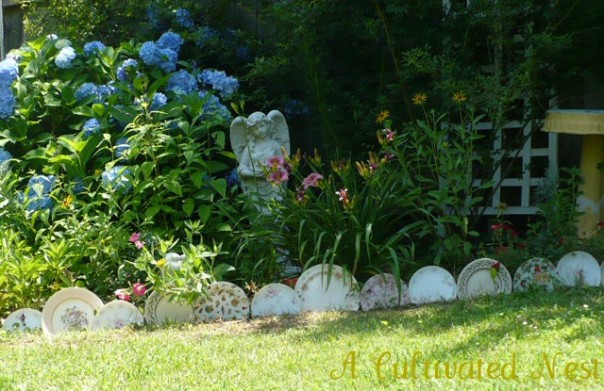 Just for fun – I think this bowling ball edging around the mailbox is a cute  and unique edging idea!
If you have any suggestions or thoughts let me know!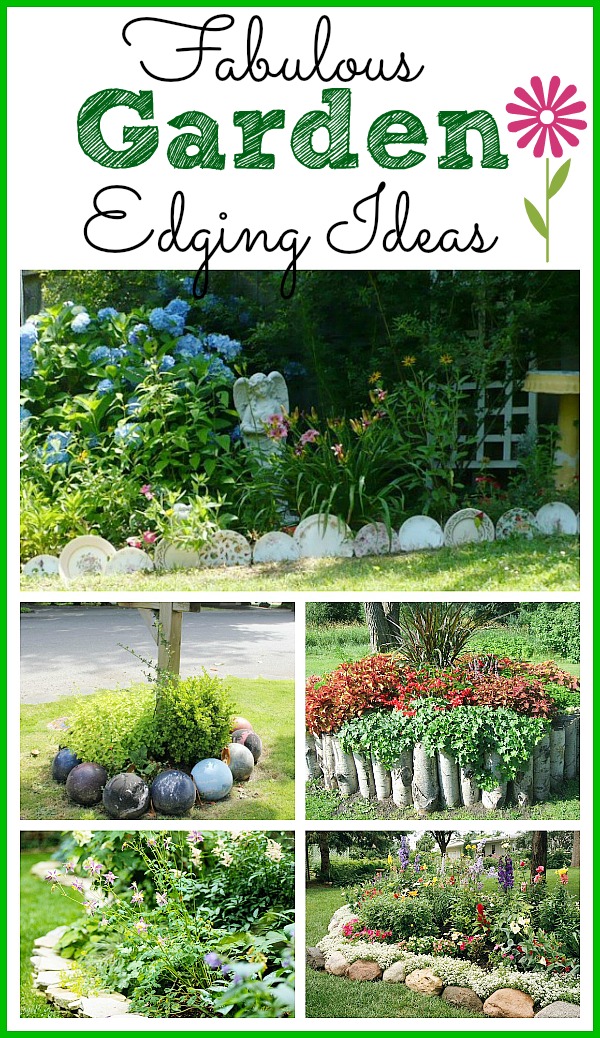 *click the photos to take you to their source