What do you do with a rake that you can't use anymore? One that's rusty or the handle broke off?  Here are a few practical  & decorative ways to repurpose old rakes.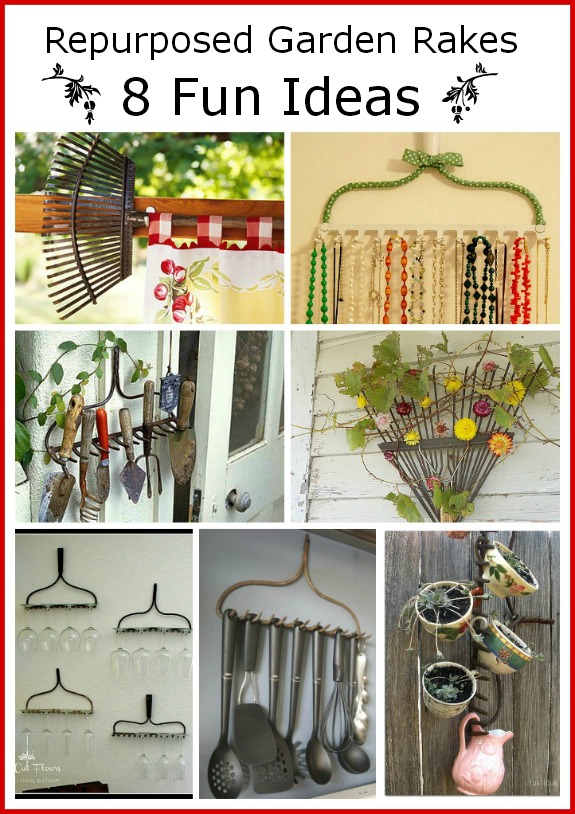 Remember that you can always spray paint a rake if it looks too old and rusty or if you need a particular color.
Disclosure: This post may contain affiliate links to Amazon and/or Etsy, which means that I may earn a small commission from some of the links in this post. Please see our Disclosure Page for more information.
Here's the perfect curtain rod for an outdoor space via Better Homes and Gardens.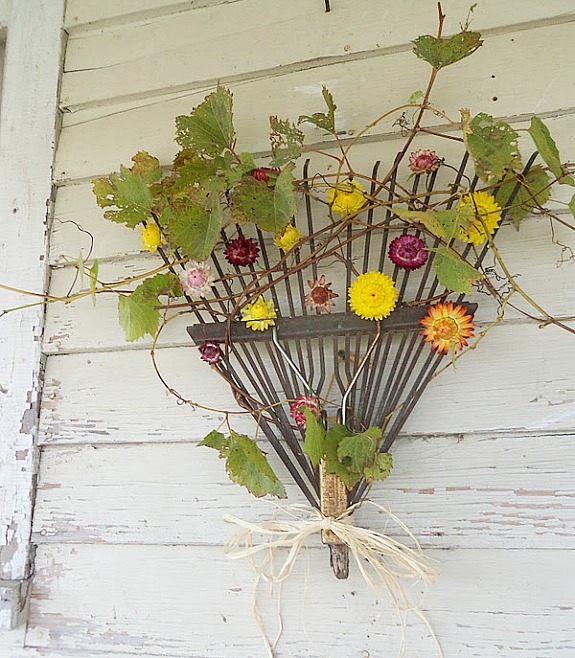 Here's a pretty rake made into a wreath via Miss Effie's Diary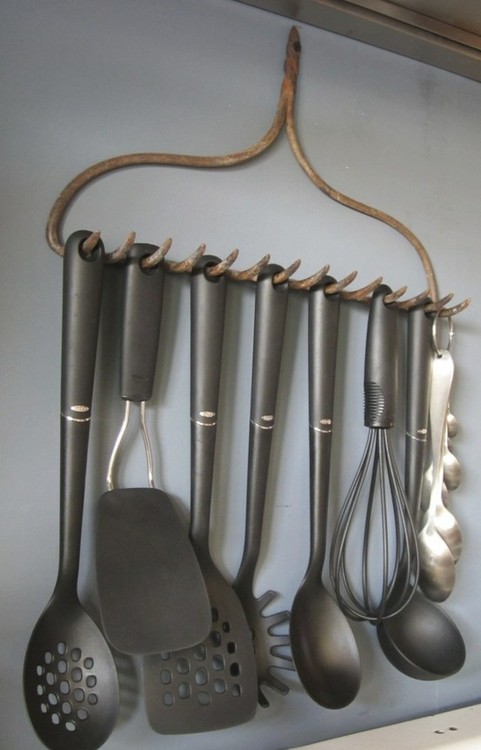 Use an old rake to hold your kitchen utensils via Recycle Art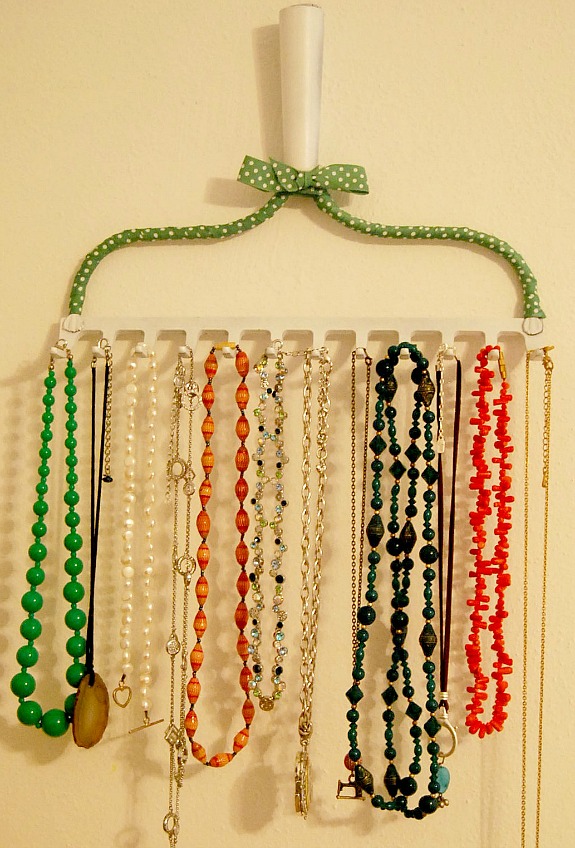 A rake repurposed to hold necklaces via Perfect Pear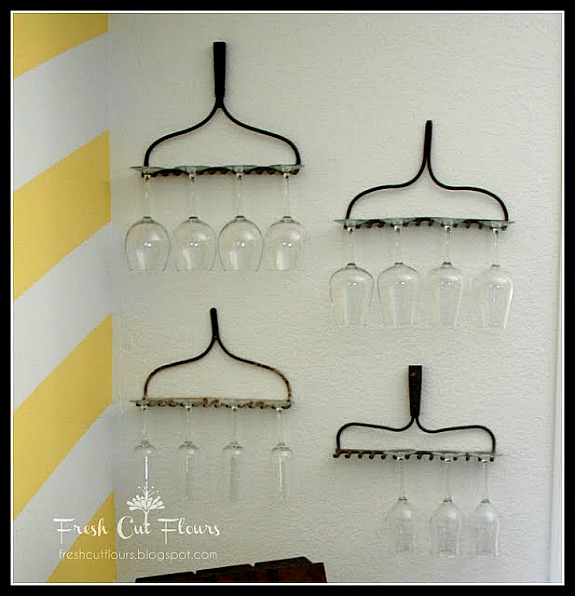 Store wine glasses using old rakes like these from Fresh Cut Flours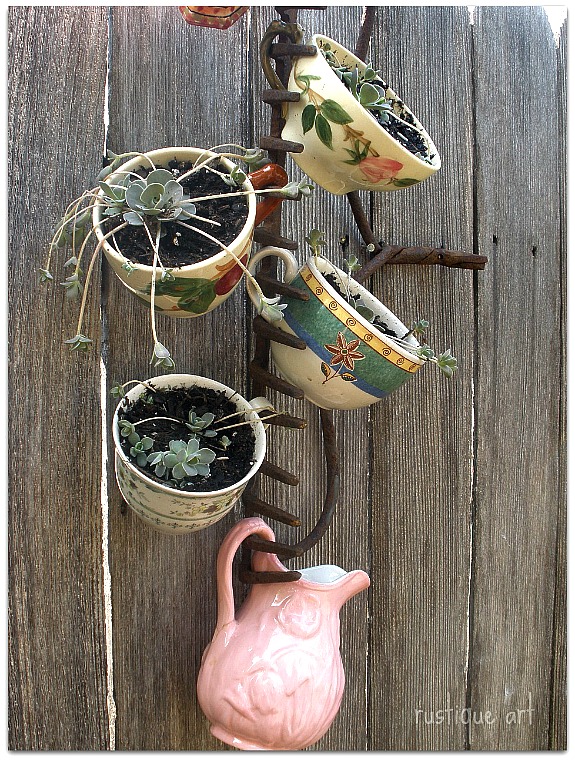 This project repurposes a rake and old teacups via Rustique Art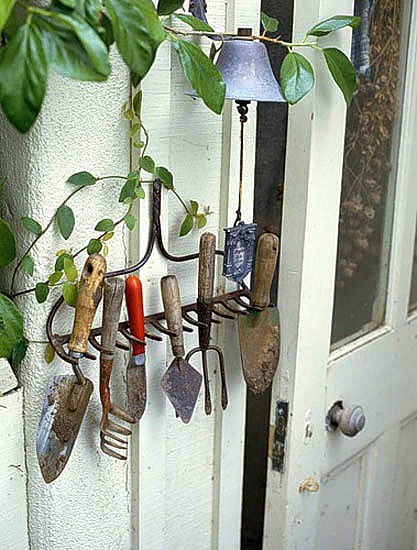 Love this idea to use a rake as a garden tool holder via  The Gardening Cook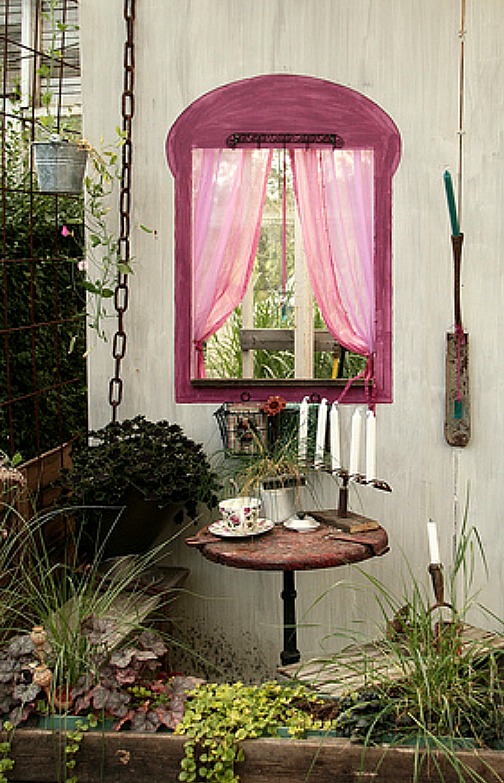 Here's a great outdoor candle holder that used to be a rake. It's attached to a piece of wood to keep it upright and the taper candles are stuck in between the tines via The World According to Pia
Would you use one of these ideas to repurpose an old rake or would you throw it away?