So I was looking at chicken stuff on Pinterest and came across a photo that made me smile and got me thinking. People get their dogs and cats presents (at least we do – all our dogs have always had Christmas stockings). I'm sure chickens would like something special in their Christmas stockings too!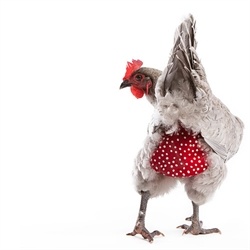 How about a snazzy chicken diaper – available in several colors!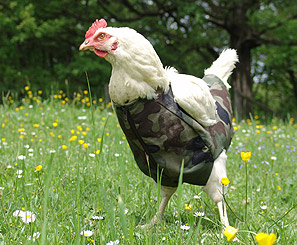 What chicken wouldn't appreciate a camouflage suit – especially ones that free range.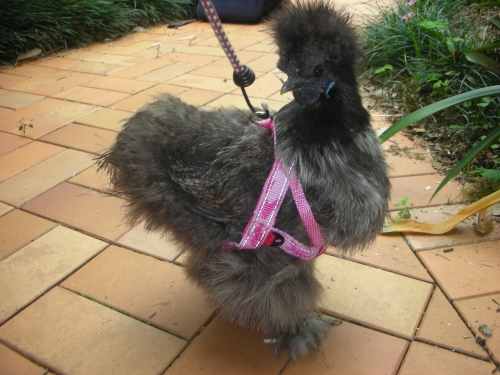 How cute is this! A harness and leash for your chickens. Do chickens like going for walks?
Maybe they'd like a little something from Neiman Marcus?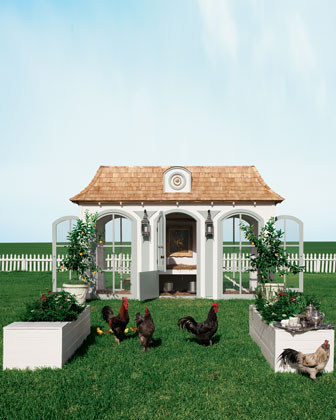 How about a $100,000 chicken coop  umm Heritage Hen Farm with "elegant chandelier and a library filled with chicken and gardening books for visitors of the human kind"? Neiman Marcus will donate $3,000 to The American Livestock Breeds Conservancy for every Heritage Hen Farm purchase!
Just a few last minute Christmas ideas for the chickens in your life 🙂
***All photos are linked to their source