Yesterday the skies were clear and the sun was out! So I took a stroll through the garden to see what's poppin.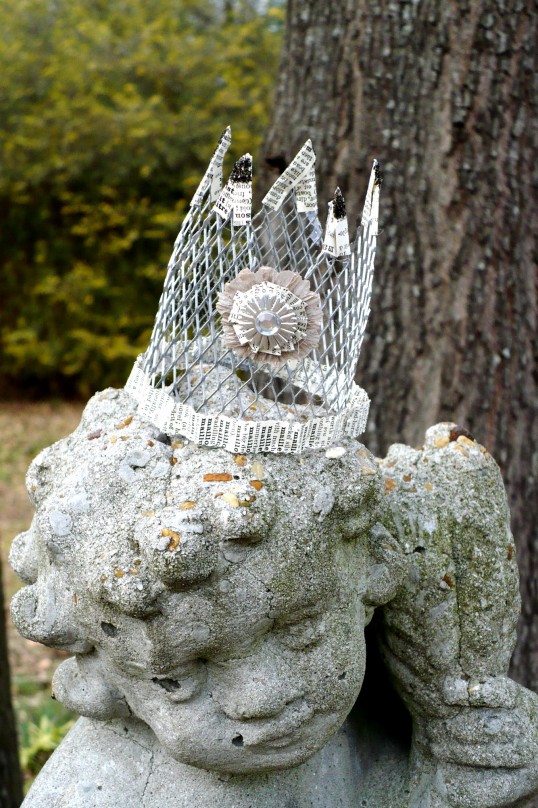 I made an interesting discovery. I have quite a few cherubs in my garden!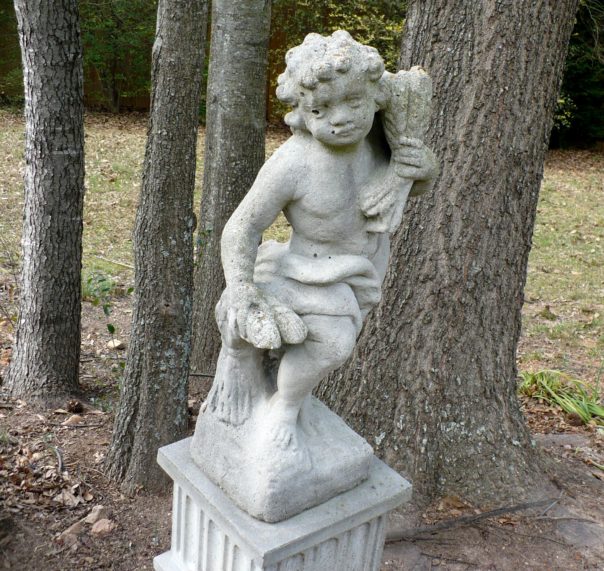 For some reason I wasn't aware.  I guess because normally most of them are partially hidden by rose bushes, tree branches or flowers.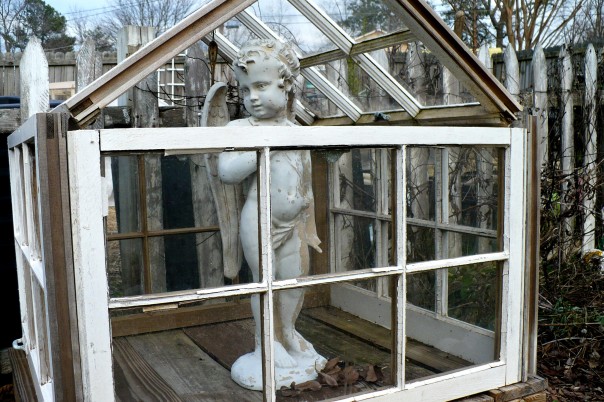 Some of you may remember when Chippy came to live in my garden. He seems pretty happy hanging out in his garden conservatory.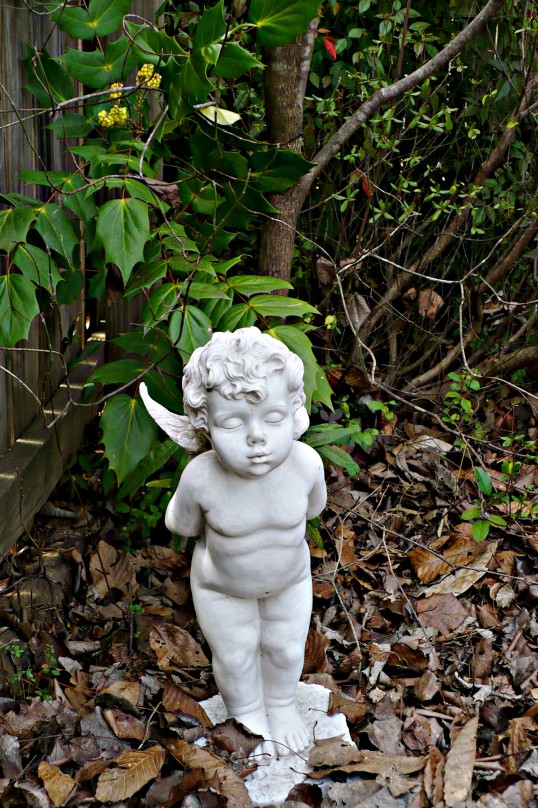 I think I need to start buying some other kinds of garden statue….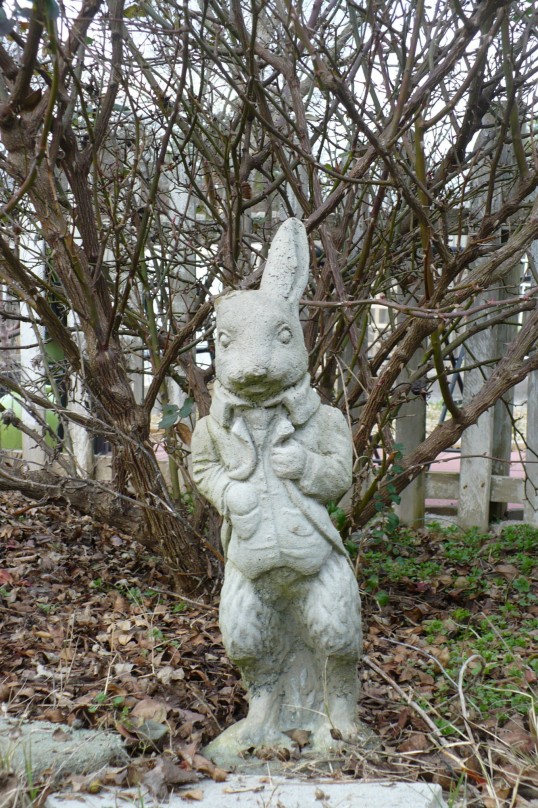 Like bunnies! Although…if you look closely…he looks kind of mad. Must still be miffed about that ear thing….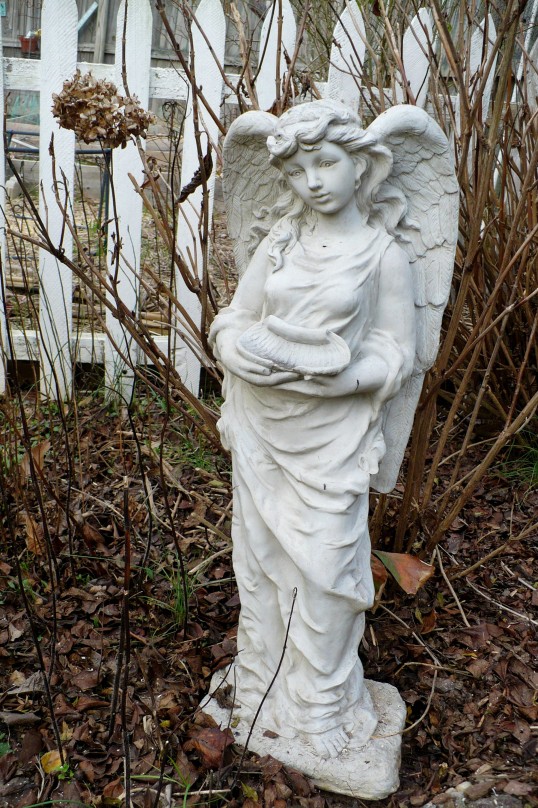 But seriously,
Garden statues are a good way to add character to your garden.
They are another way for you to express your personality when decorating your outdoor space! There's a huge assortment to choose from.  You can go from formal to whimsical and everything in between.  Greek statues, gargoyles, dragons, faeries, ducks, bears, turtles, dogs, religious statues, there's  truly something for everyone.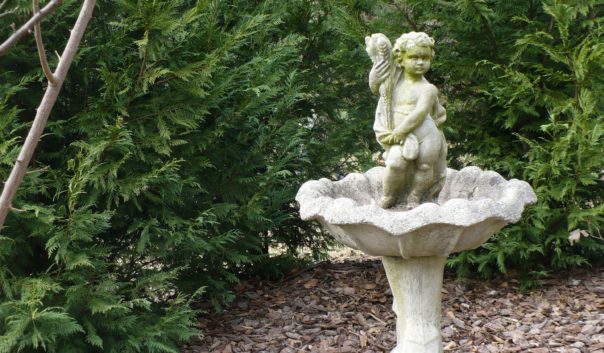 I just seem to be drawn to cherubs!
Do you have any decorative garden statues?
Linking to: Thursday Favorite Things Party