Genius Home Organizing Ideas.
When you take a little time to organize each and every day, you will eventually have an organized home. Check out the following 10 Household Organizational Tips that will help you clean, organize, and get your home in tip-top shape. Just make sure to take a break in between each tip, so you don't wear yourself completely out!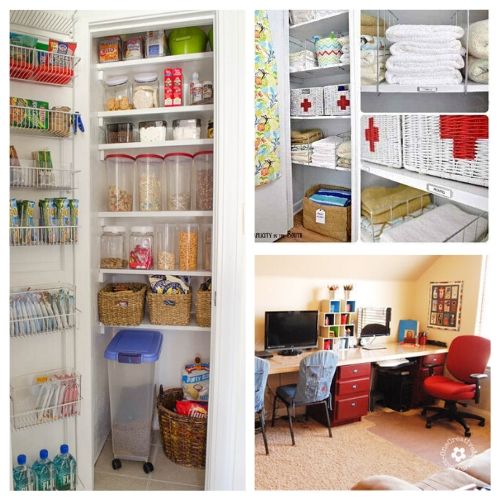 Disclosure: This post may contain affiliate links to Amazon and/or Etsy, which means that I may earn a small commission from some of the links in this post. Please see our Disclosure Page for more information.
Organizing your home isn't difficult, if you know a few smart tips and tricks! The ideas below will help you get all areas of your home organized with ease!
10 Household Organizational Tips You Need To Know
Whether you are working on spring cleaning or want to get everything organized once and for all, you are going to want to see these tips. Your home will be so much more relaxing when everything is in order and cleaned. While getting organized will take some initial effort, once you have everything the way you want it, it's much easier to keep it that way. Here are some steps to help you get started:
1. Go through all of your things and toss out what you don't need. If there are broken toys, clothes that don't fit, or your drawers are overflowing with items you don't use, get rid of them. Sell it, donate it, give it to a friend. Whatever you need to do to get it out of your home is the right answer!
2. Keep similar items together. It doesn't make sense to have shampoo bottles in the same place as towels. Keep all the toiletries together, keep cleaning supplies together, and so on, so they are easier to organize. Then organize those items by what they are.
3. Label everything that you can. Trust me; when you label things, it's a huge lifesaver. I like to use baskets and put a label on the outside, so there is no question of what goes inside. Here are some great free printable labels for organizing!
4. If you don't like something, change it! If you've implemented a new system and find out you don't like where you are storing something, change it! Don't be afraid to try new things. You put all the time and effort into organizing; you should enjoy the end result too.
5. Stick with it. No matter how tired you are, stick with keeping everything organized. You will appreciate it when you know exactly where everything belongs. Don't give up on your organization dreams. 🙂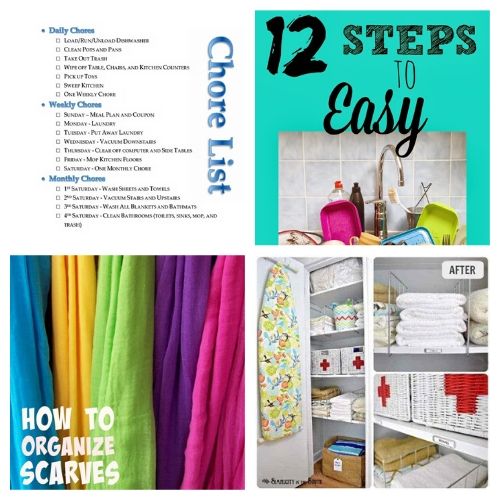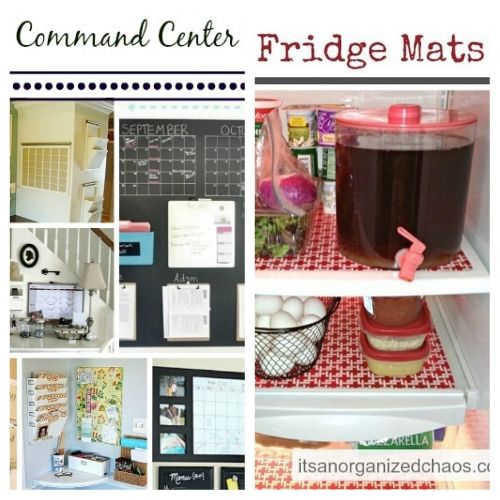 Make a Family Command Center by A Cultivated Nest – Have one place for schedules, notes, school papers, bills, etc.
DIY Refrigerator Mats by My House My Home – Make your own refrigerator mats and spend less time on cleaning the fridge shelves.
What part of your home do you feel you need help in organizing?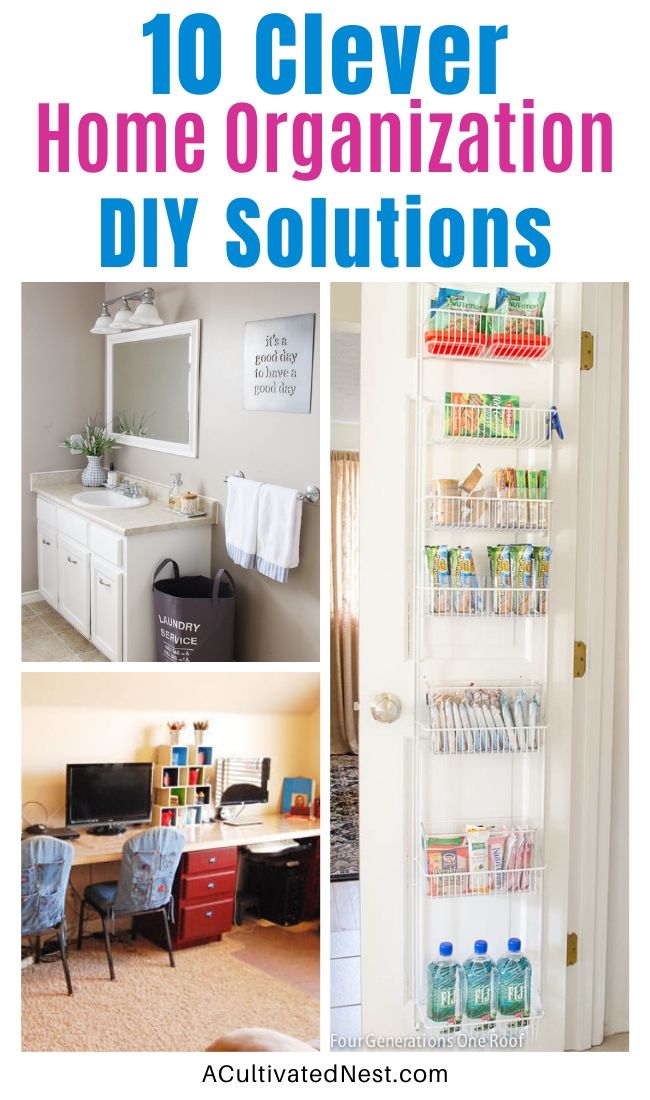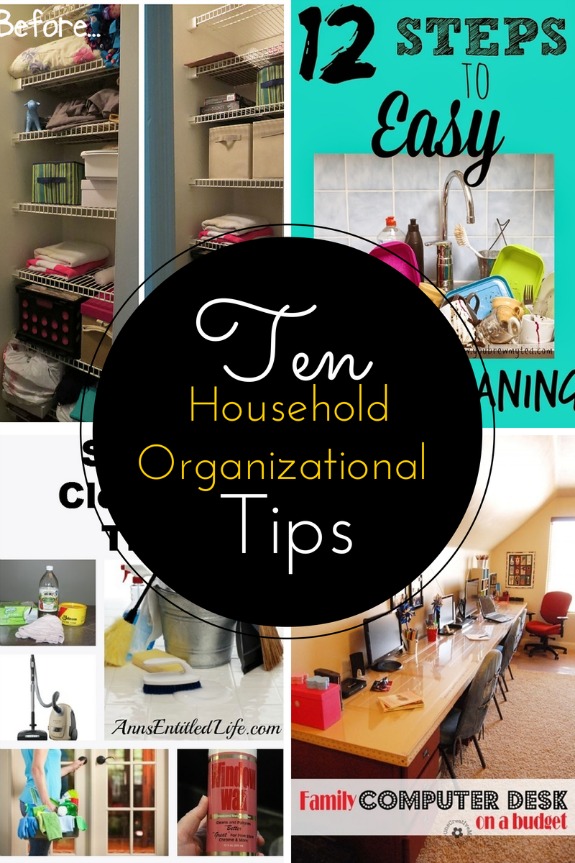 You might also be interested in: 16 Genius Home Organization Hacks