Those of you that have been reading this blog for a long time know that almost every year I do a  Christmas China cabinet. Normally I take out my summer display and replace it all with either my red transferware collection or my brown transferware collection or a combo. Not this year!  I mentioned before that we plan on listing our house in a few months and I've already packed up a lot of dishes. So I just added some silver and white Christmas decorations to the aqua dishes I had in my china cabinet since May to make it more festive.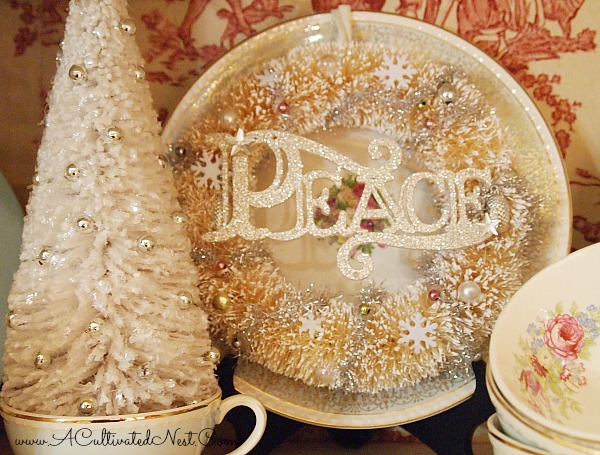 I'm keeping our  Christmas decor pretty simple this year!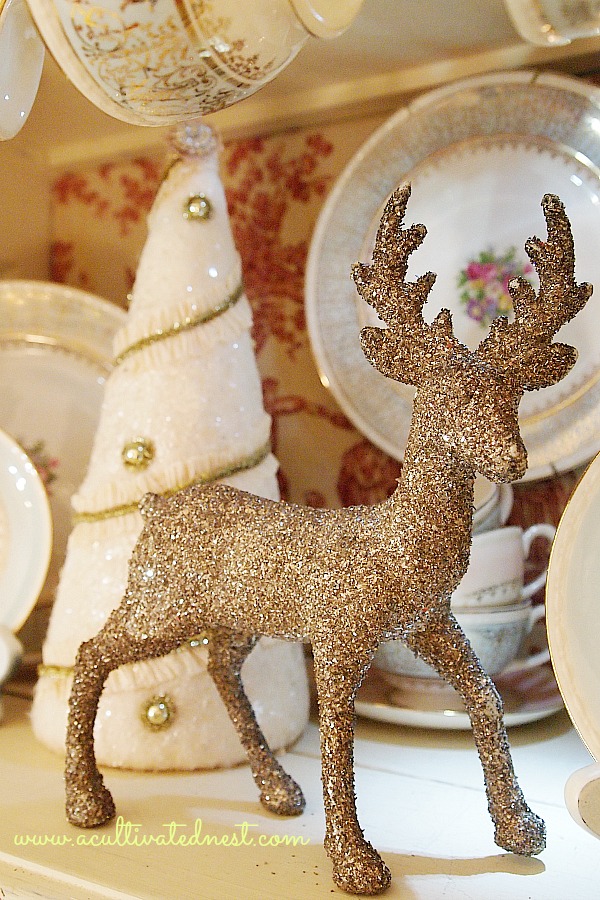 Last year I did a whole mantel of glitter houses which you can see here. This year I only used this blue one.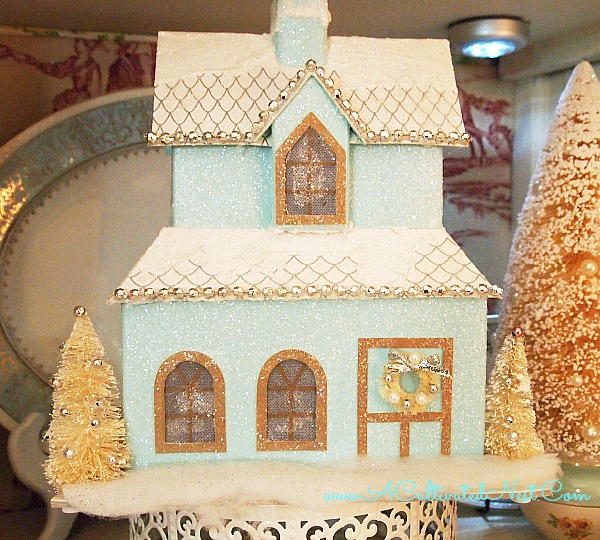 Here are a few more photos of my china cabinet.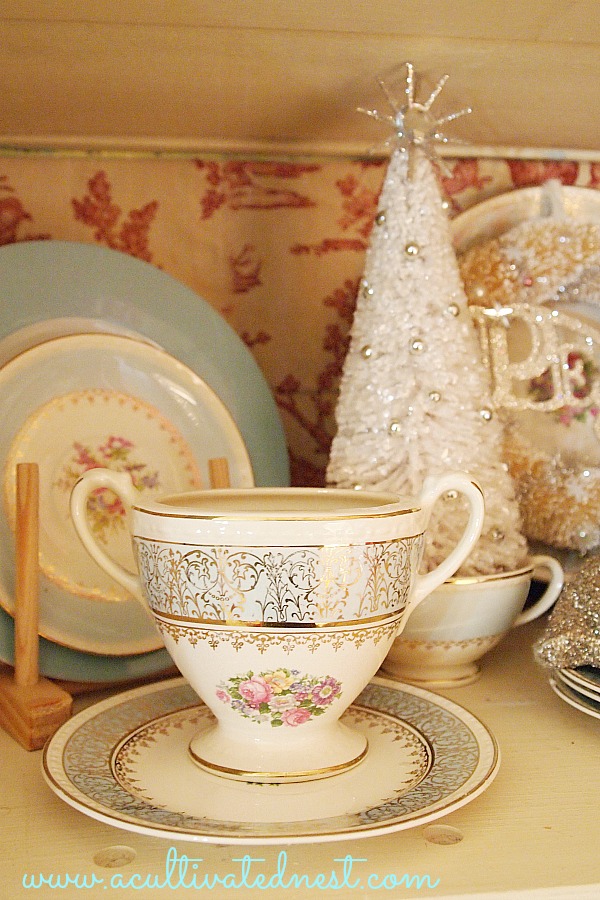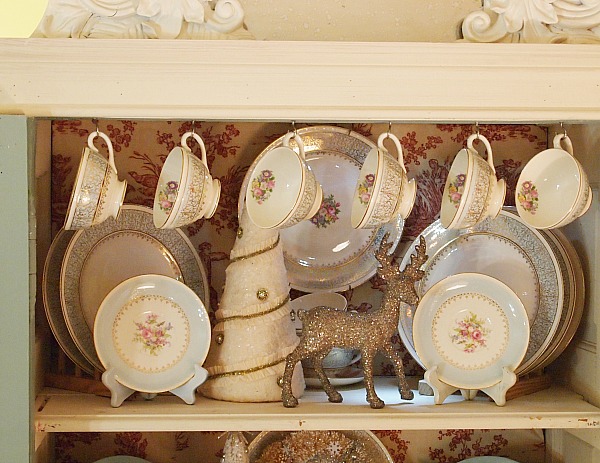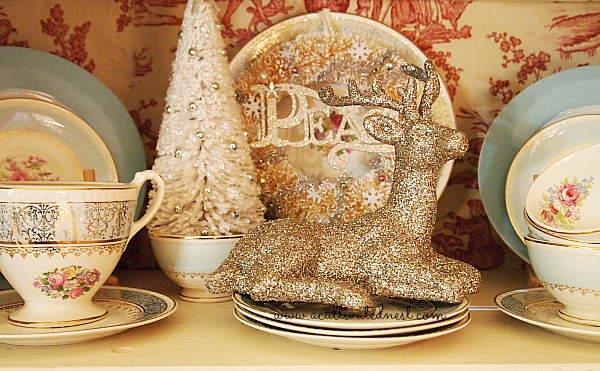 I'll show you my mantel on Wednesday! I think it's the least amount of stuff I've ever had on my mantel but it still looks pretty!